When you think of Kansas City, you probably think of barbecue, jazz, and a bunch of fountains, but what about living there? The city is so rich in history and culture with places like the 104-year-old Union Station, American Jazz Museum, and the National World War I Museum. A big city without that big city intimidation, Kansas City is the happy-go-lucky, creative town that anyone could have a good time in. We've picked 5 cottages on Kansas City real estate market that we think you'll love. They've all been renovated in one way or another but still possess that classic, lived-in quality. Nothing over-the-top, but still so unique and one of a kind, these homes are the epitome of comfortable living. Regardless of where you live in Kansas City, you'll never be too far from good restaurants, shopping, or entertainment. The city spans 319 square miles, but is filled with charming neighborhoods that all have a unique character, so don't hesitate to explore the city's hidden (and not-so-hidden) treasures. Friendly people, good music, rich history, and drool-worthy food… What more could you ask for? Let's get started!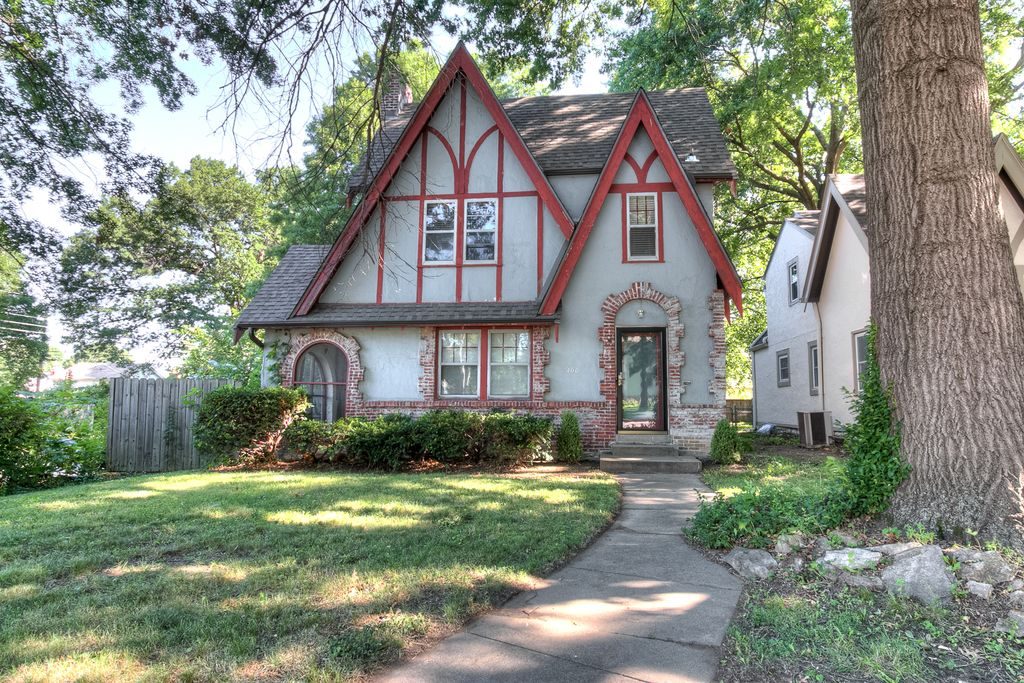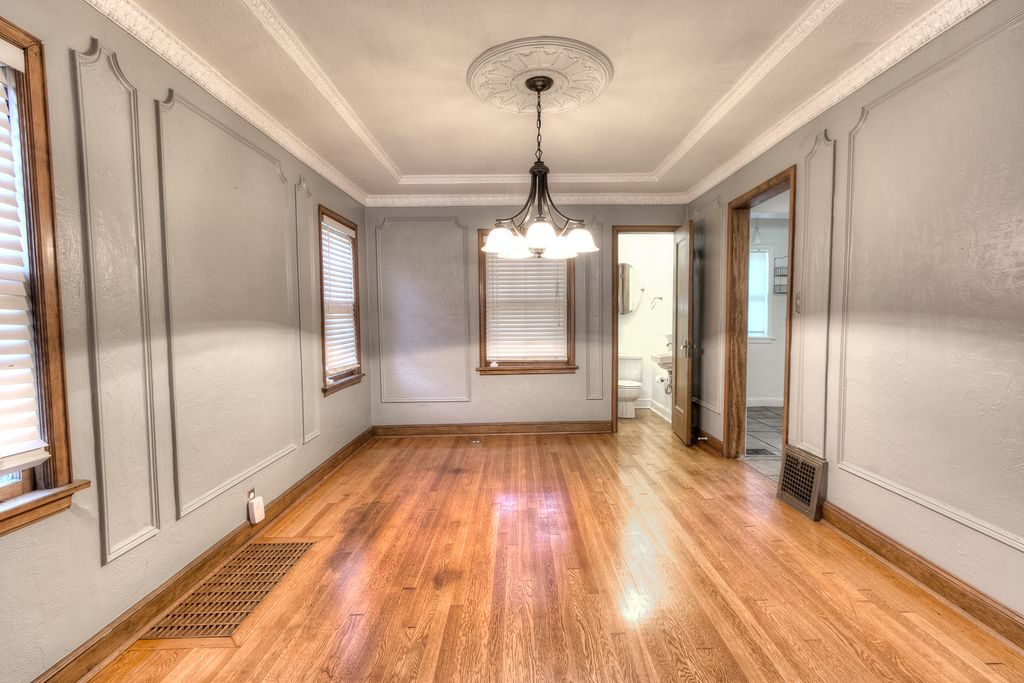 $200,000, 1,515 sq. ft.
This picturesque 1934 Tudor-style home comes with 3 bedrooms and 3 bathrooms. It's perfect for single families as it includes a fireplace in the living room, fenced patio area, detached 2-car garage, and an updated kitchen. Decorative wall and ceiling moldings, as well as arched doorways and crystal doorknobs, add a charming flair while cool-toned walls subtlety contrast against warm, laminate wood floors. A long front walkway reveals a sizable front yard that'll distance your home from street noise. The Tower Homes area is packed full of amenities so you're never far from restaurants, shopping centers, parks, and museums. Even more convenient is being located on 75th Street, which means you're walking distance to Tower Park and Waldo!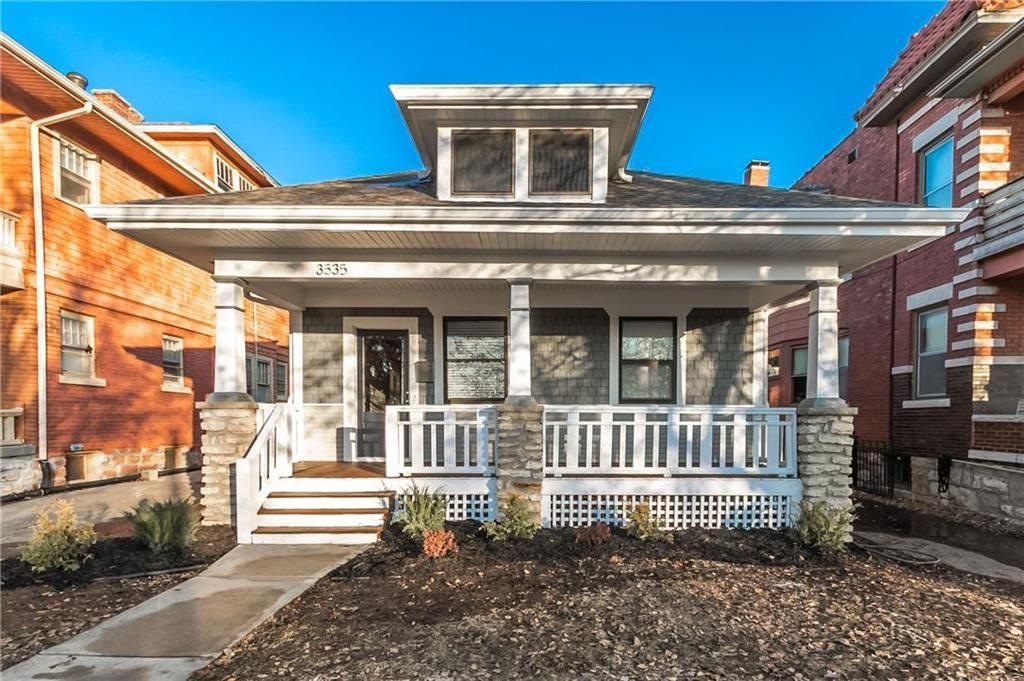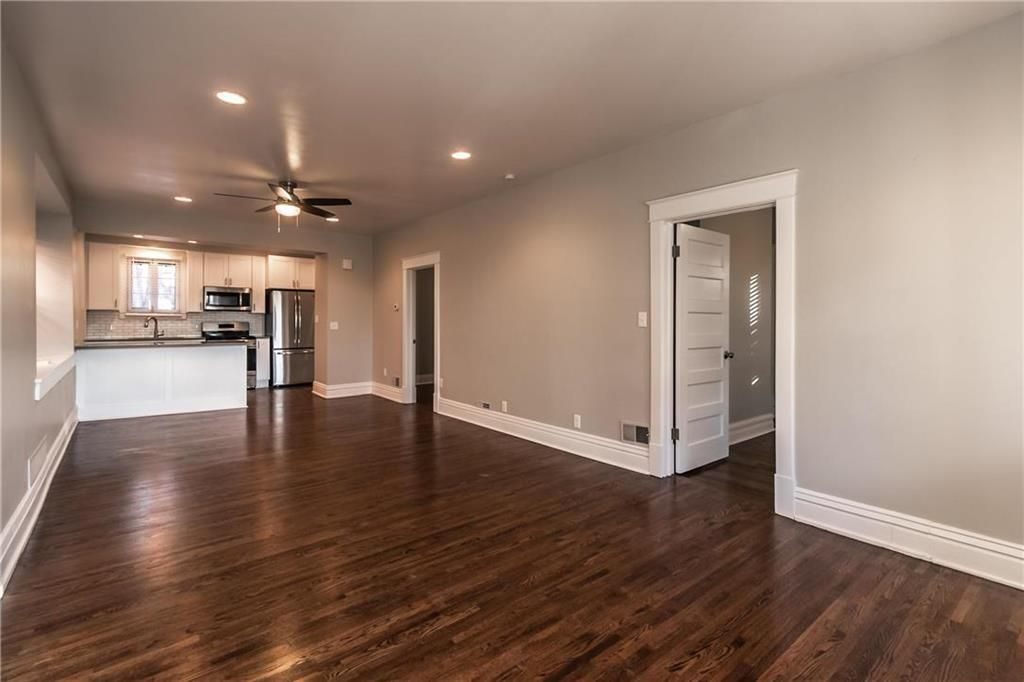 $295,000, 1,552 sq. ft.
This classic 4 bed/2.5 bath bungalow in the charming Valentine area will completely blow you away with all its renovations! New hardwoods, tiles, and carpets make up the flooring while new cabinets, roof, and updated electric/plumbing keep the home in tip-top shape. Plentiful built-in closets and drawers in the master bedroom allow for maximum storage while two skylights illuminate the room with natural lighting. Once you step inside, you'll find it hard to believe that this home was built in 1921! It sticks to a soft gray and white color scheme inside and out which allows for effortless cohesiveness. The open floor plan gives you ultimate flexibility in utilizing your space. The Valentine neighborhood offers beautiful historical architecture and is walking distance to Roanoke Park and Pen Valley Park. It's also home to the famous Uptown Theater which has been renovated and now hosts concerts and other performances. Located just north of Westport, Valentine has easy access to great restaurants and shopping.
2911 Campbell St, Beacon Hills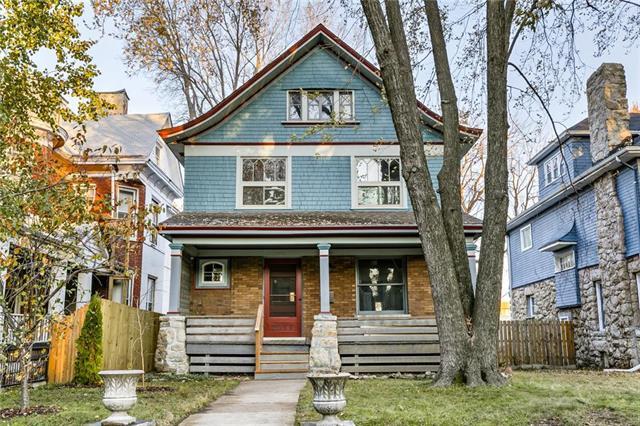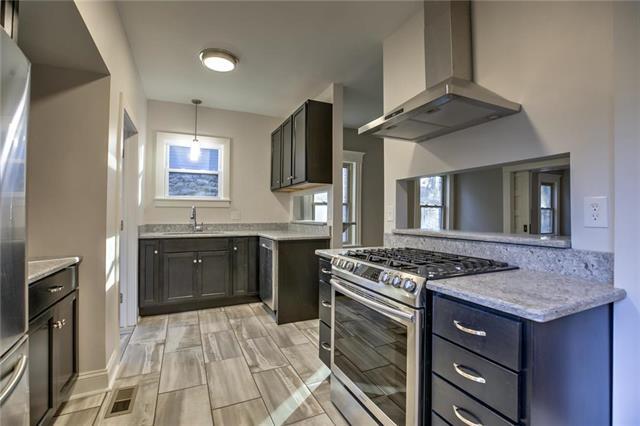 $280,000, 2,178 sq. ft.
Little details can make a huge impact! This 3-story home comes with a new chef's kitchen and bonus bar/ breakfast nook to hang around with your friends and family. A set of pocket doors between the living and dining room allow you to open up the space or keep it separate for some privacy. With lots of windows, this home gets lots of bright, natural light. 4 bedrooms, 1 full bathroom, and 2 half bathrooms make this home spacious enough for everyone in your family. A 2-car garage is also in the process of being built and the second floor includes a nice roomy outdoor patio that overlooks the backyard. Beacon Hills is a safe Kansas City neighborhood near downtown so entertainment and restaurants are never too far away.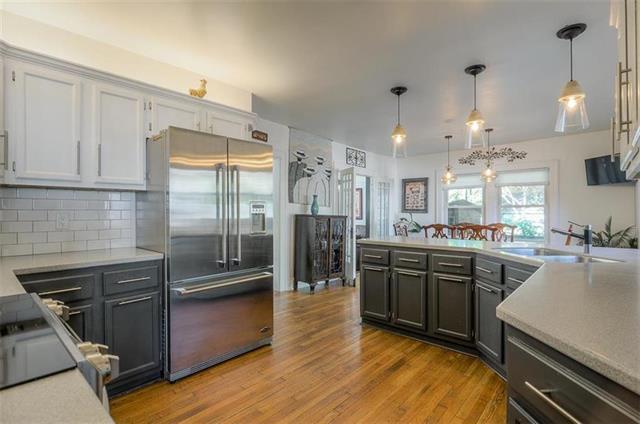 $269,000, 1,825 sq. ft.
You can't help but smile when you look at this charming blue house with its bright yellow door. Step inside this 3-bed/2-bath home and you'll find that it's the perfect combination of classic and comfy. The newly renovated kitchen features stainless appliances and contrasting upper and lower cabinets. You'll love how large the master bedroom and it's adjoining bathroom are. In the backyard, you'll walk onto a beautiful deck with ample seating and a barbecue area, perfect for entertaining guests! A few steps down the deck and you're led to an irrigated vegetable garden and custom chicken coop! Westmoreland is a Waldo neighborhood filled with lots of restaurants and shops. Near churches, schools, and parks, this area is definitely family-friendly!
7232 Madison Ave, Ward Parkway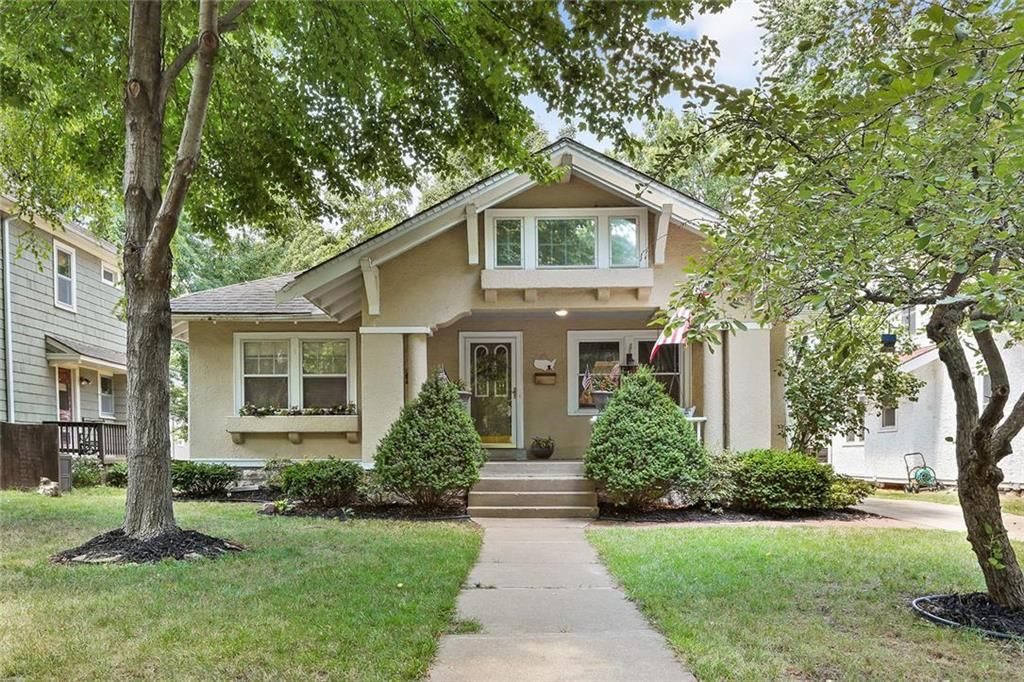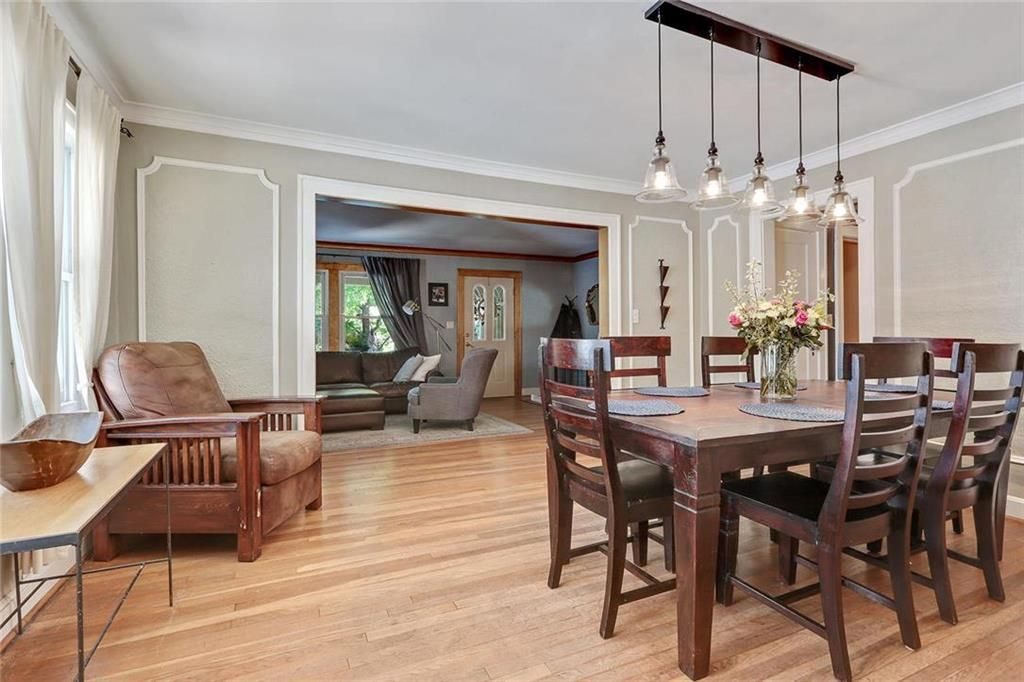 $275,000, 1,320 sq. ft.
Small, but mighty is this simple and sweet bungalow that has everything you need from a cozy front porch swing to an upstairs den area with no doors. Use that space for whatever you want: an office, extra bedroom, or guest room! This 3-bed/2-bath home is painted with all sorts of neutral hues that keep each room a little bit different, but still collective overall. The backyard is nice and open with a stamped patio area lots of shady trees. Just like the previous house on this list, this home is located in the amenity packed Ward Parkway which means you're only a short walk away from some great Kansas City restaurants and shops.
7234 Baltimore Ave, Tower Homes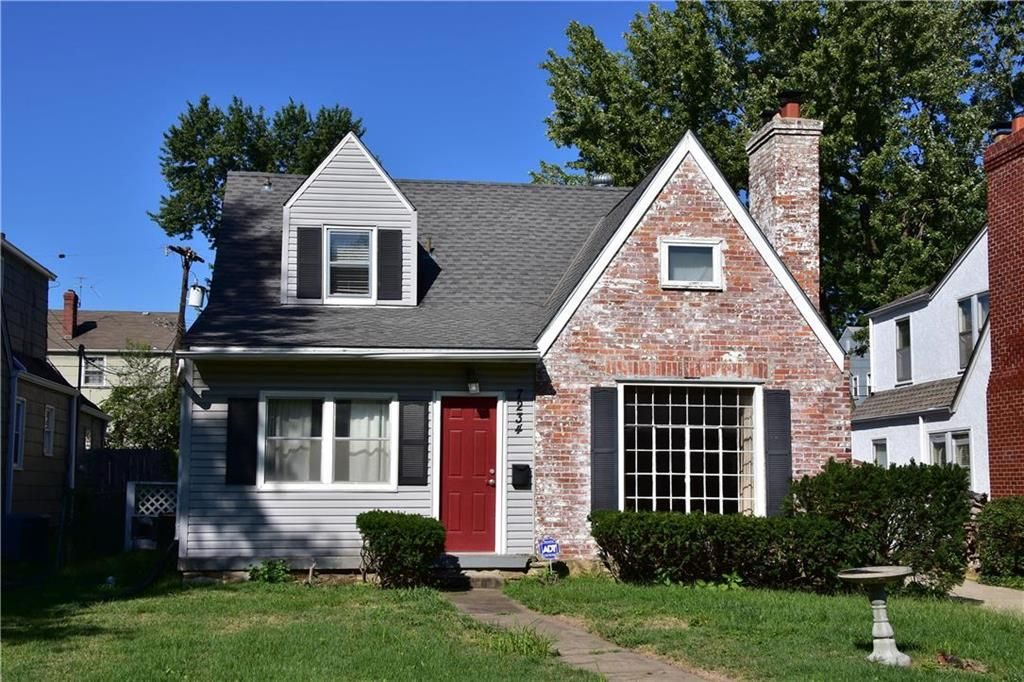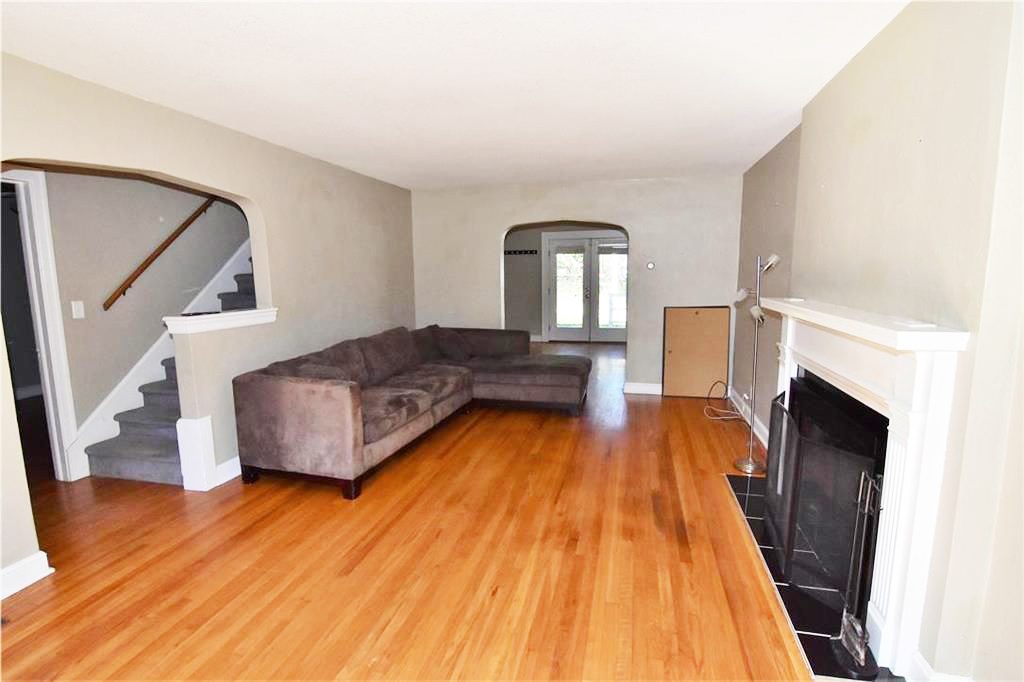 $195,000, 1,658 sq. ft.
The final house on this list is this Tower Homes Tudor-style home with 3 bedrooms and 2 bathrooms. The first thing you'll notice when you visit inside is an expansive living room with a cozy fireplace that connects to the formal dining room. This one needs a little TLC, but along with lots of cabinets, the kitchen has a built-in wine rack and two windows with a backyard view. Beautiful hardwood floors and rounded archways emphasize the home's rustic style. Just like our first Tower Homes house, this home has an extensive walkway, vast front yard, and proves to be a good distance away from street noise. There's also a trail that'll lead you to your own private parking spot in the backyard! The partial brick exterior of this 1937 home is a timeless feature that is both contemporary and nostalgic.
In the mood for more house hunting? Check out this post about cottage listings in Seattle, or this one on listings in Austin.
Of course, don't forget to follow us on Instagram to get your daily dose of cottage inspiration!