Cottage hunting? Whether you're looking for you next big move or just dreaming for the future, these storybook cottages for sale in Portland, Oregon deserve a quick peek. Storybook cottages are filled with charm and unique character and call to the hearts of many cottage lovers. For natives of more desert-like climates the overgrown greenery of Portland combined with the storybook cottages is enough to make your heart burst! Check out these beauties and then plan a vacation to see these cottages in person, they're magical!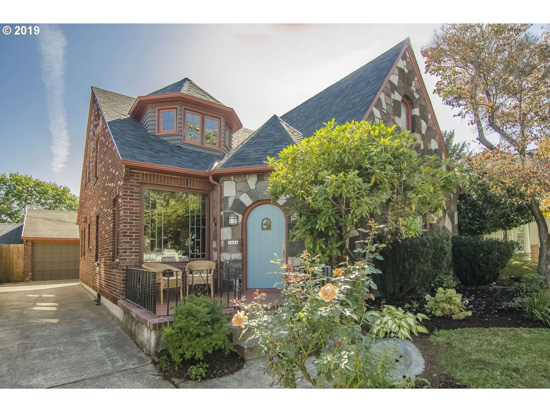 Look at that little sitting area… I've already got my slippers on and my coffee cup in hand. Let's sit and chat!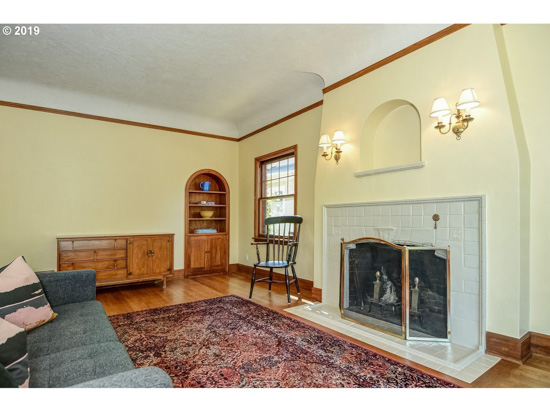 I spy a built-in! The character and charm of a built-in is so desirable, and the little cove above the fireplace is pretty cute too!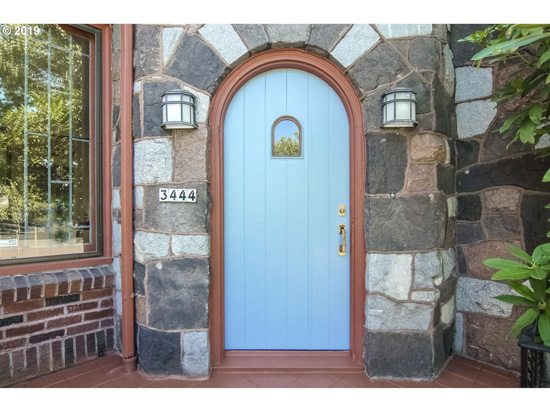 The charm of this rounded front door and it's tiny peep window is made perfect by it's lovely shade of blue.
According to Redfin, this lovely tudor-style home has been recently updated. It includes classic architecture, wood floors, period moldings and coved ceilings. The nooks and details of this cottage are my favorite part.
To see more inspiration head here!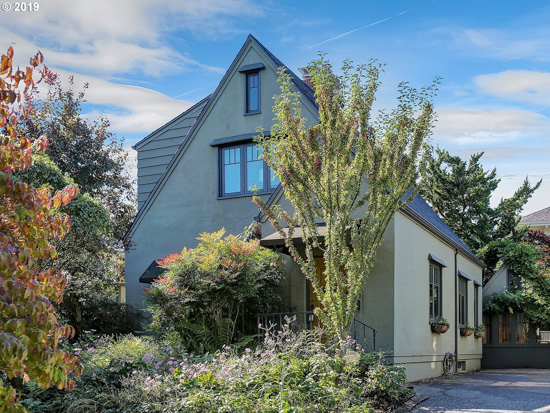 I spy adorable flower boxes and loving the growing and encompassing greenery.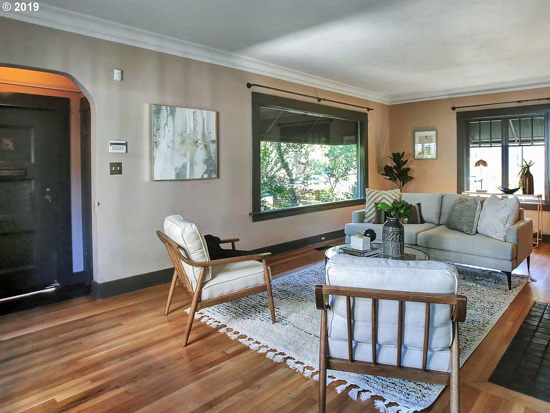 The mini-foyer is sweet and those windows are HUGE and gorgeous!
This charming English Cottage is located in the Beaumont Village. It boasts a master suite, private guest quarters, updated kitchen and refinished hardwood floors. We love the front elevation of this beauty.
These next two homes recently sold in the area and if they're not a reason to occasionally check the real estate in your dream areas, I don't know what is. Swoon city. Here's to all all of our storybook cottage dreams coming true. It's all I want for Christmas.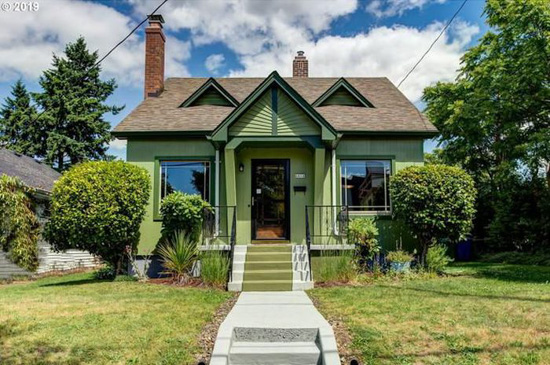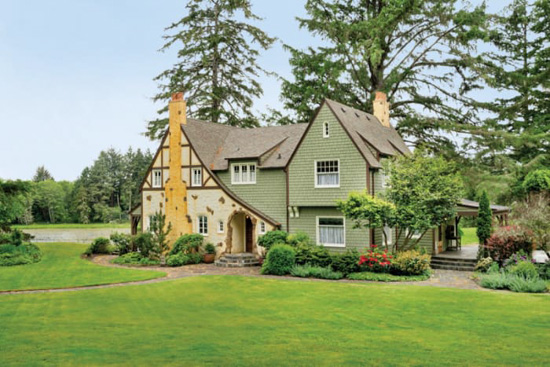 Want more simply beautiful ideas? Check out this post on a timely Fall Storybook-Inspired Cottage. 
Of course, don't forget to follow us on Instagram, Facebook and Pinterest to get your daily dose of cottage inspiration!