Autumn brings about a heightened appreciation for the warmth and richness of earth tones. Incorporate these hues in your bedroom with a touch of gold for an on-season look that stays true to good style. These rich tones pair well with a subtle blue for a hint of cool contrast, as seen in the draperies above.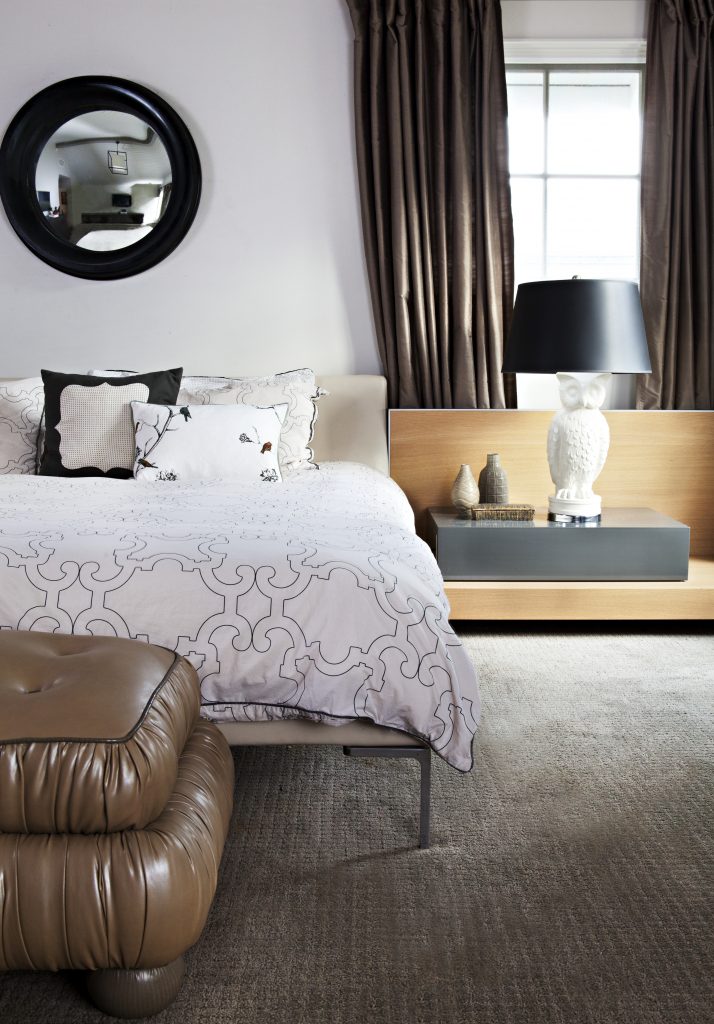 Texture creates interest for the senses of sight and touch and is an undeniably effective element in this space. Here, a wool blanket is within arms reach for chilly nights while uniquely textured linens offer a softer feel. The draperies, which are actually blackout curtains, bring color, pattern and texture as well as sound sleep.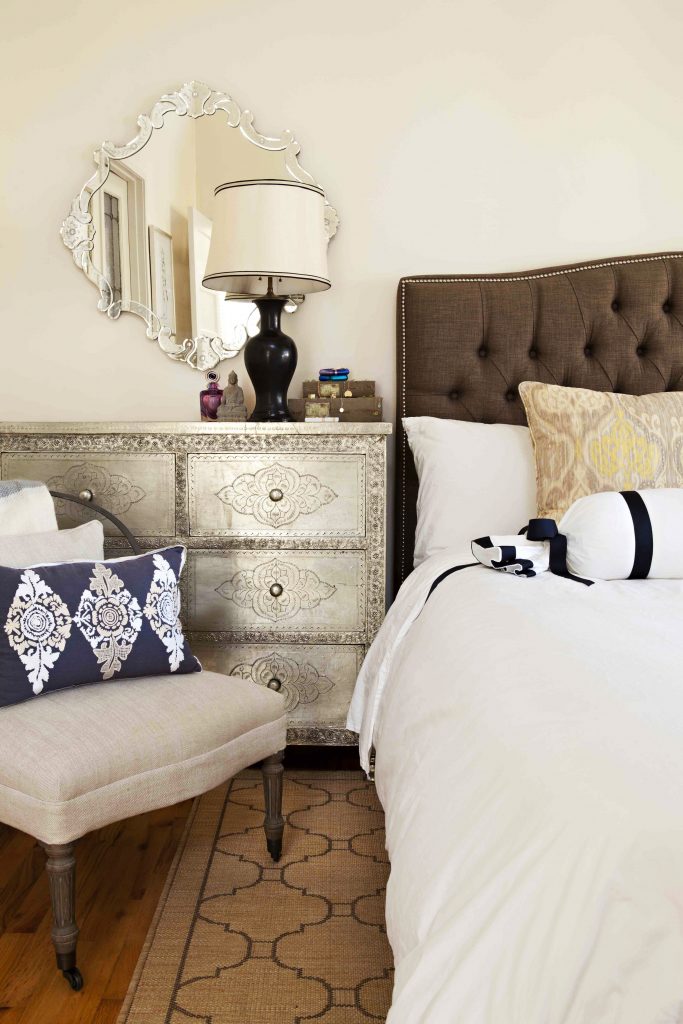 Opposites truly do attract. The rough blanket and textured linens are in stark contrast to the crisp glisten of the mirrored bedside table and porcelain lamp. Contrast continues with the British plantation-style bed and the bedside table, but their seemingly opposing styles coordinate thanks to the room's obvious color pallet and elegant flare.