In her book, Perfect English, author and stylist Ros Byam Shaw investigates what really goes into the subtle yet distinctive quintessential English Country cottage look. One of our favorite takeaways from the English decorating philosophy is all about the idea of staying true yourself and your personal style. Even though Ros's description of English cottage style favors historic pieces there are many ways you can decorate to showcase your individuality, even in a new build. Here are a few ideas for your empty bookshelves and countertops.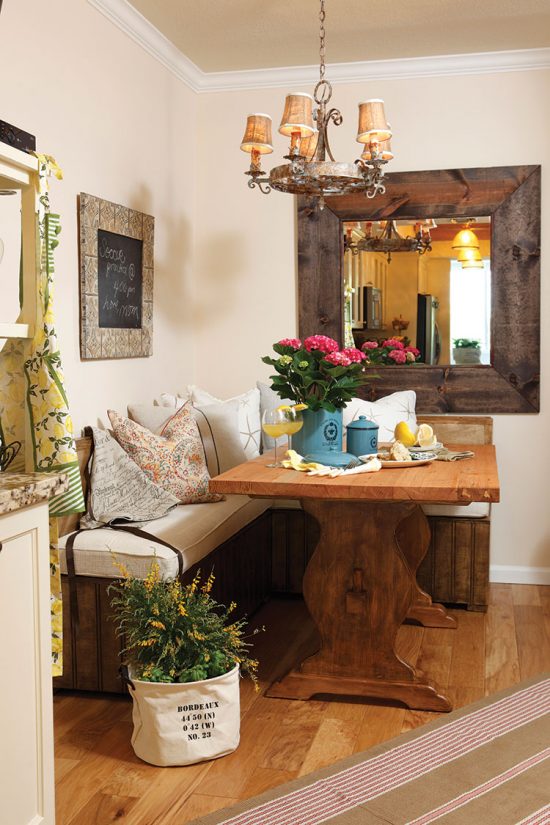 PLANTS
Flowers and potted plants are an easy way to liven up a room. Especially in a space with many muted colors, the vibrancy of a flower arrangement will make a big impact. Roses are an English favorite; other great cottage species include azaleas and arrowhead plants.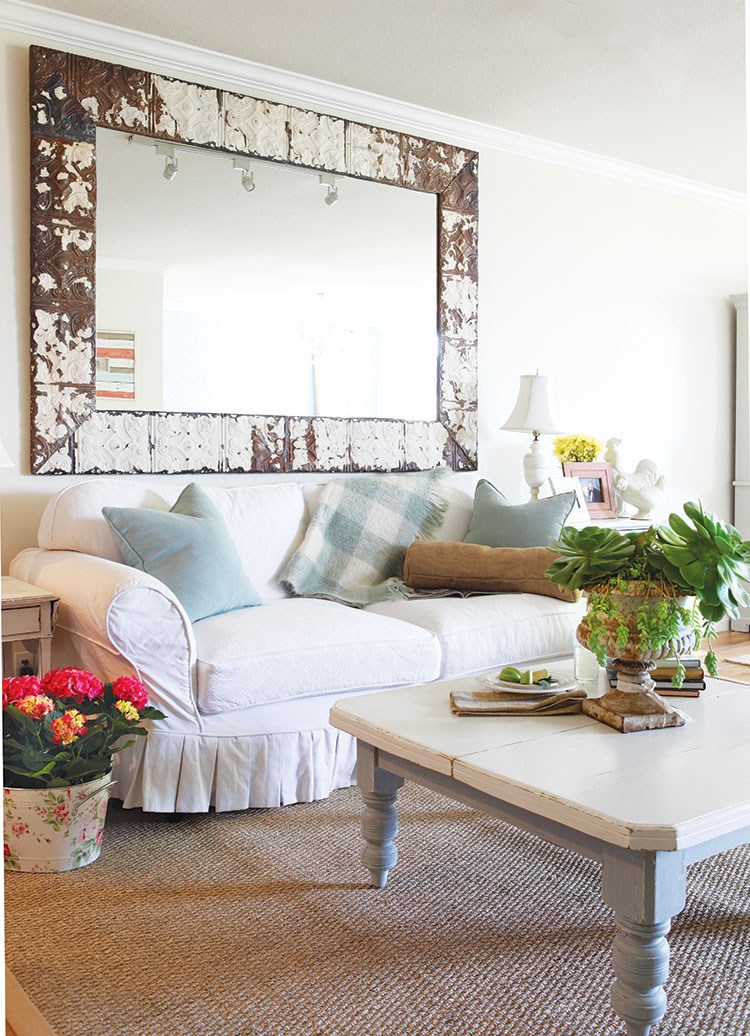 TEXTILES
Large throw pillows and blankets are not only a great way to add pattern to chairs, sofas and beds, they can also be a source of extra comfort. Remember not to get cushions that are too small, because English country style is all about comfort and practicality. Don't be afraid to have fun with textiles. Display old collections in frames as wall art, as another way to use textiles as one-of-a-kind decor.
Related Reading: The Perfect Imperfections of English Country Style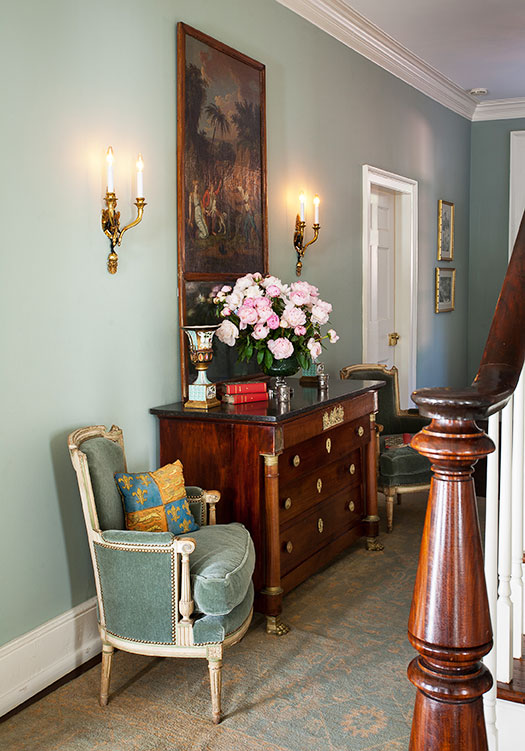 PAINTINGS
Old oil paintings work perfectly in a cottage country style home. Find an art dealer who specializes in antiques or go to a flea market and look for old portraits and landscapes. Avoid reproduction art prints, as those are rarely convincing.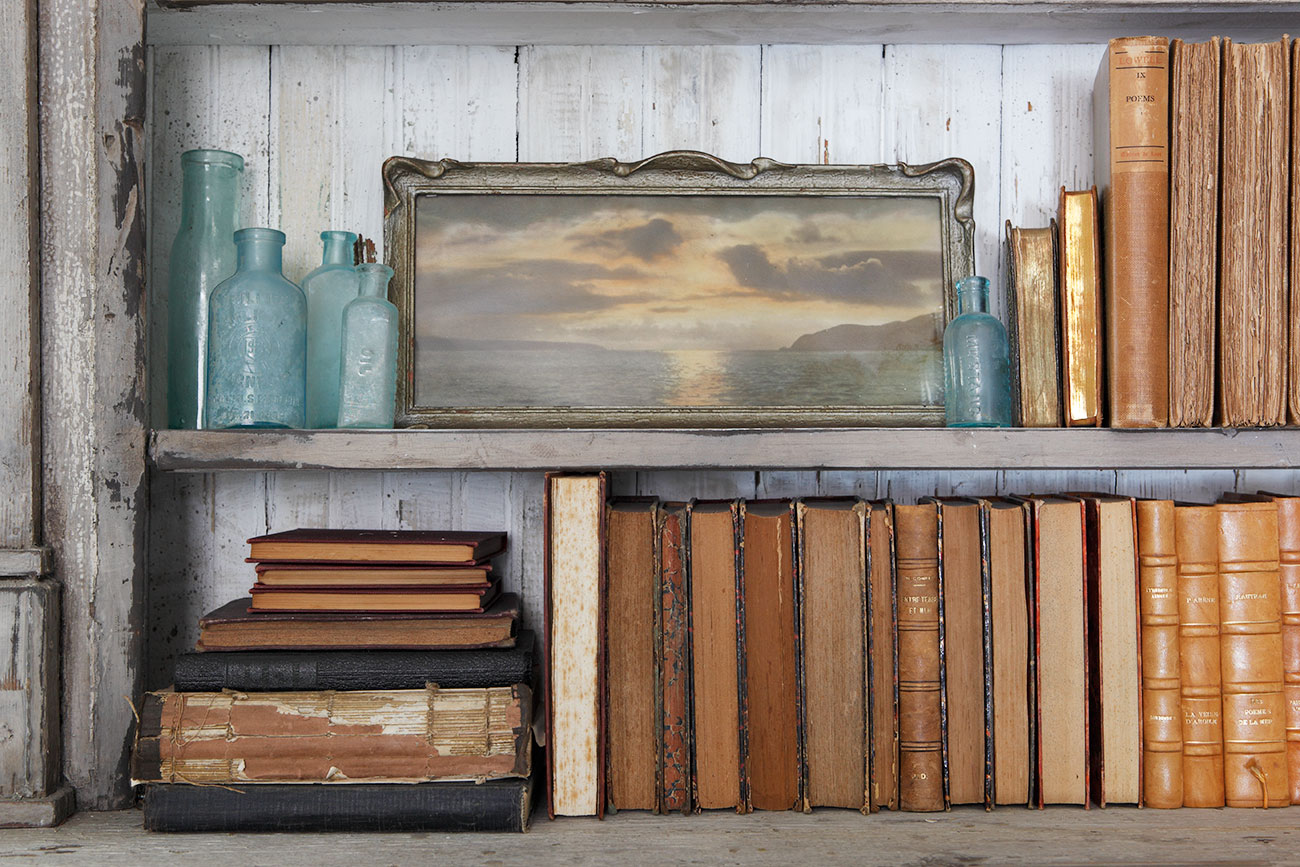 FOUND OBJECTS
If you like hunting for interesting and especially vintage objects, display them around your house. "Large scallop shells make pretty soap dishes, for  example, and pieces of pottery or pebbles can be made into mosaics," Shaw writes. In moderate doses, fun found objects can add a slice of unique eccentricity to any room.
Want more simply beautiful ideas? Check out this post on Creating a Classic Cottage Garden. 
Of course, don't forget to follow us on Instagram, Facebook and Pinterest to get your daily dose of cottage inspiration!