French Christmas Wonderland
Some view Christmas as a chance to go bright and bold with seasonal décor, but this home in North Vancouver, Canada, proves you can still achieve holiday spirit with a softer look. Homeowner Jamie Lundstrom, of the blog So Much Better with Age, created a winter wonderland of a French Christmas in her home, using natural elements and neutral colors, rather than traditional red and green. "Most of my home and decorating style is neutral," says Jamie, "but I love to decorate with lots of textures, so the neutral palette doesn't have to be boring."
I love to decorate with lots of textures, so the neutral palette doesn't have to be boring.
Flocked trees and furniture with a patina help achieve a nicely textured aesthetic, giving her home an elegant simplicity that has a calming effect. White, soft gold, green and gray make up the neutral palette that complements Jamie's natural accents, giving her a clean background for her wintry escape.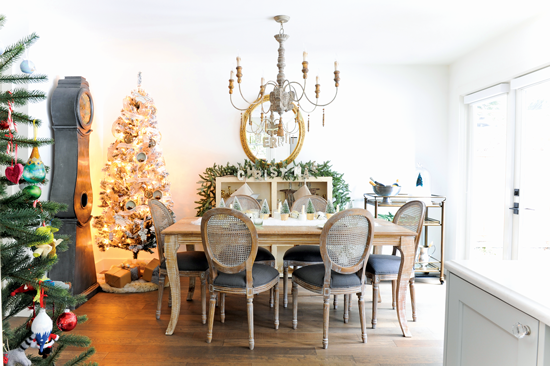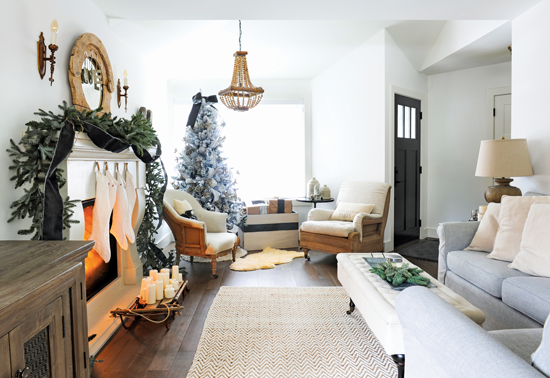 Joyeux Noel
Jamie loves including old and antique pieces in her home, giving her year-round style a French flair that crosses over into her seasonal décor. "I love French vintage, and I try to keep it in line for decorating at Christmas as well," she says.
Her French Eiffel Tower ornaments hang on her flocked tree in the dining room, along with glittered gold snowflakes and strips of Merry Christmas ribbon, blending her French treasures with seasonal décor. Another favorite of Jamie's is her antique stoneware crock collection that remains in her home all year, but serves a special purpose when winter comes. "I love using crocks to put trees in," she says. "I add greenery throughout the house and bring in natural and rustic touches, so it doesn't scream 'Christmas' and can be used for winter as well."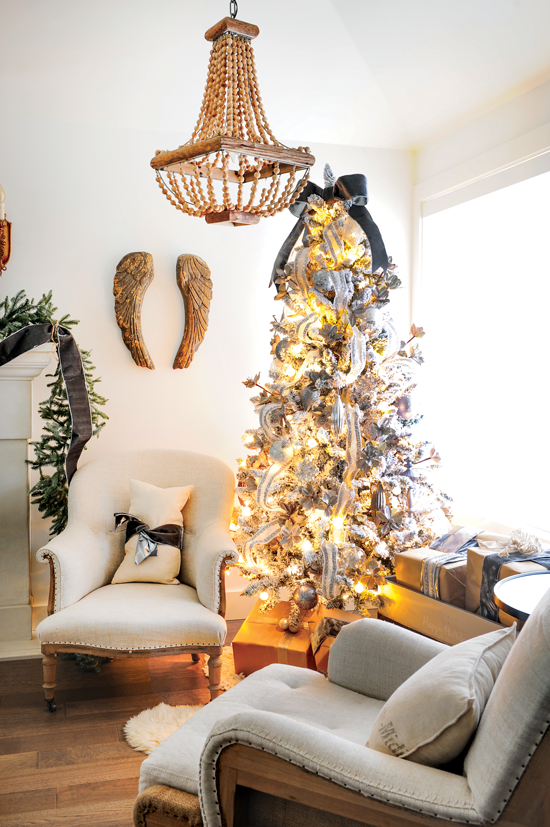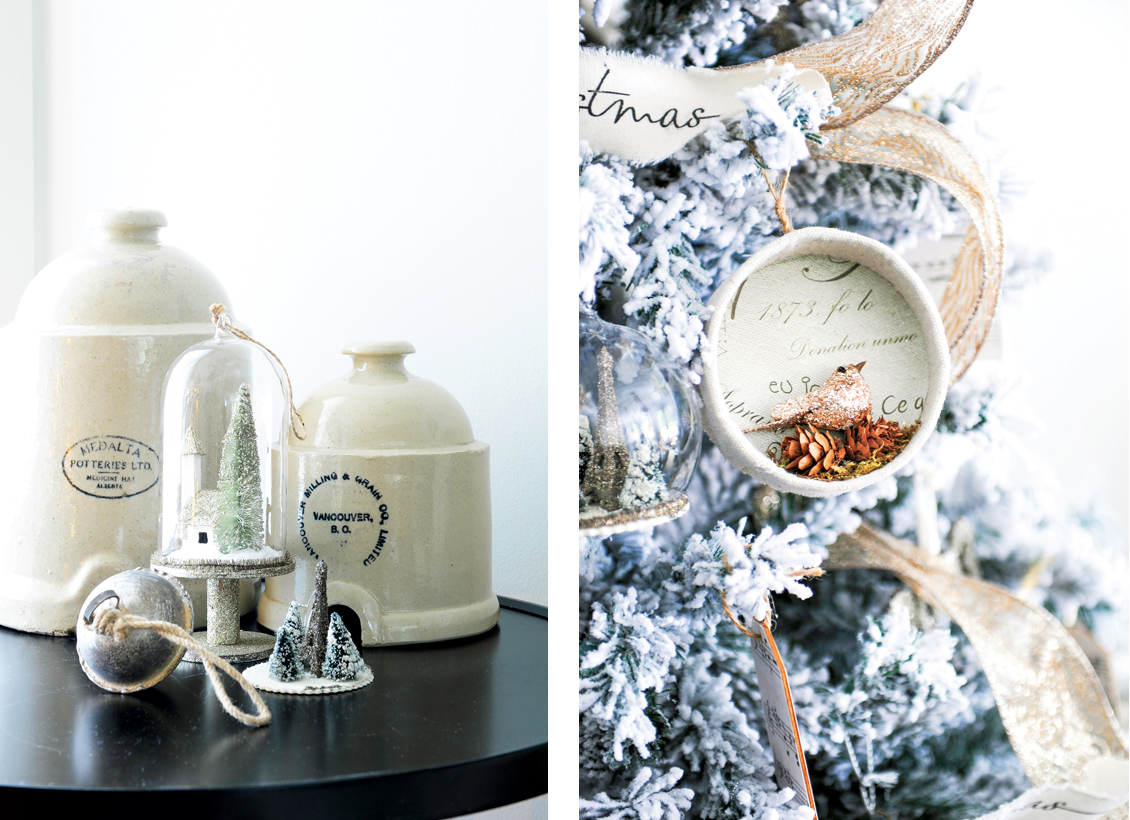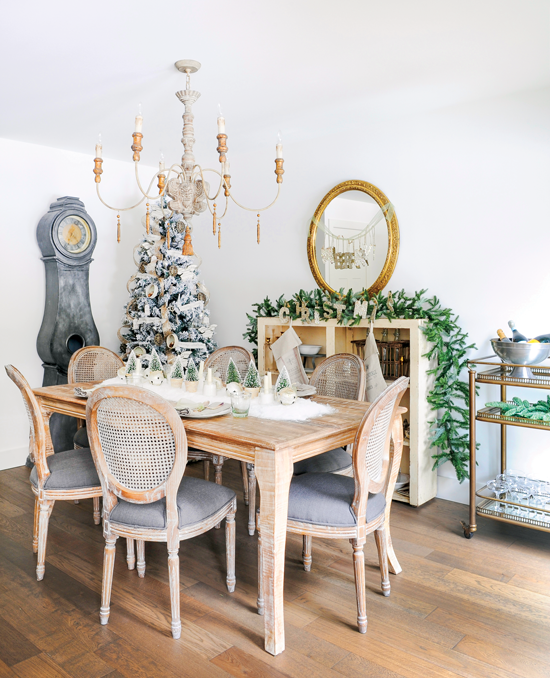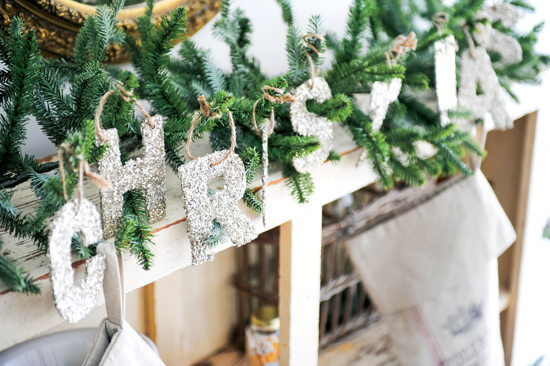 Simple Additions
Many of Jamie's year-round vignettes remain the same at Christmas, with a few festive updates for the holidays. "I like to use different vessels to display things in a unique way—things that aren't necessarily Christmas that might have touches of green and glitter, so I can keep them out all year," she says.
I add greenery throughout the house and bring in natural and rustic touches, so it doesn't scream 'Christmas.
The rustic mirror over the fireplace mantel is one such example, as it's used as a backdrop for hanging glitter letters that spell "Noel." Another unique piece is the terrarium in Jamie's office that holds mini bottlebrush trees in the winter and succulents in the summer. These small changes allow her to decorate for Christmas without having to switch out all her décor and buy new pieces. "Most of the décor in my kitchen was already there," says Jamie. "I just tied red ribbon everywhere, added pinecones and a couple wreaths. It's fun to decorate with items already used in the house."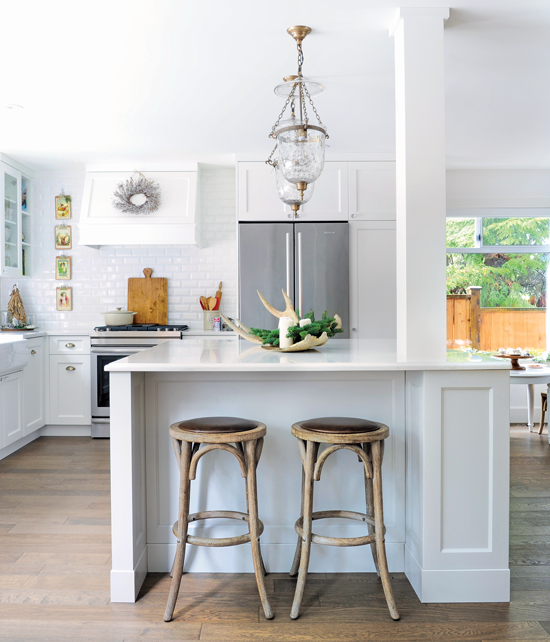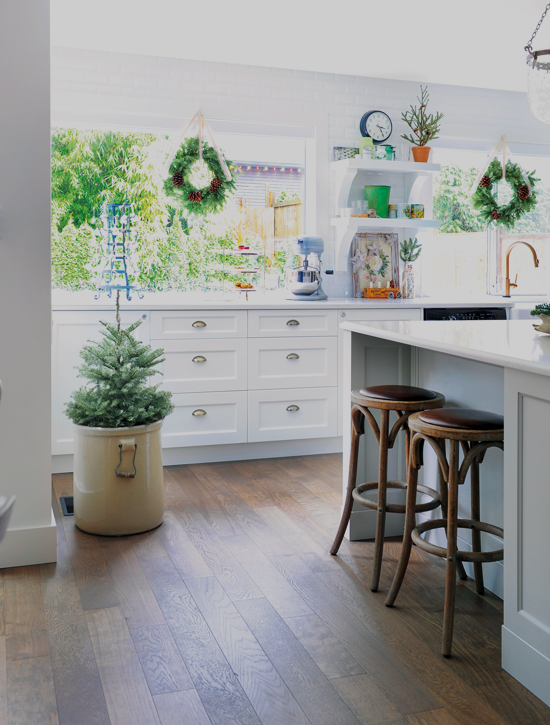 Jamie uses greenery on multiple surfaces to add a winter touch in the kitchen, dining room and even the bathroom. "I snip sprigs of evergreen to tuck in places around the house," she says. "I like to mix real with faux, and it brings pops of the outdoors in." Candle holders, bottles and window sills are some of the surfaces she chooses to sprinkle with greenery.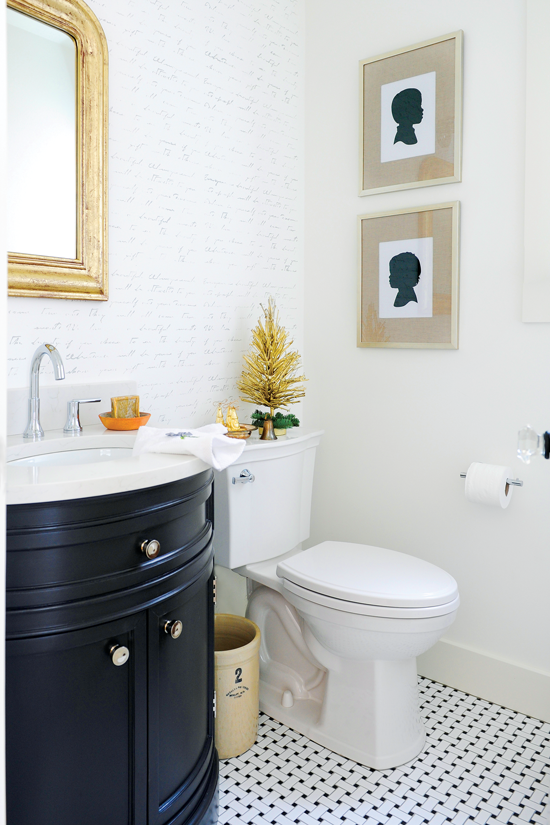 Holiday Projects
Some of Jamie's Christmas décor is handmade and adds a personal touch to her home. With inventive thinking, she made a wreath with sleeves from a sweater, Merry Christmas banners with strips of ribbon, a vintage banner with print-outs and clipboards and a stunning dining room table centerpiece, reminiscent of a winter village. As Jamie's décor demonstrates, all you need is some greenery and a touch of creativity for a seasonal look you'll love.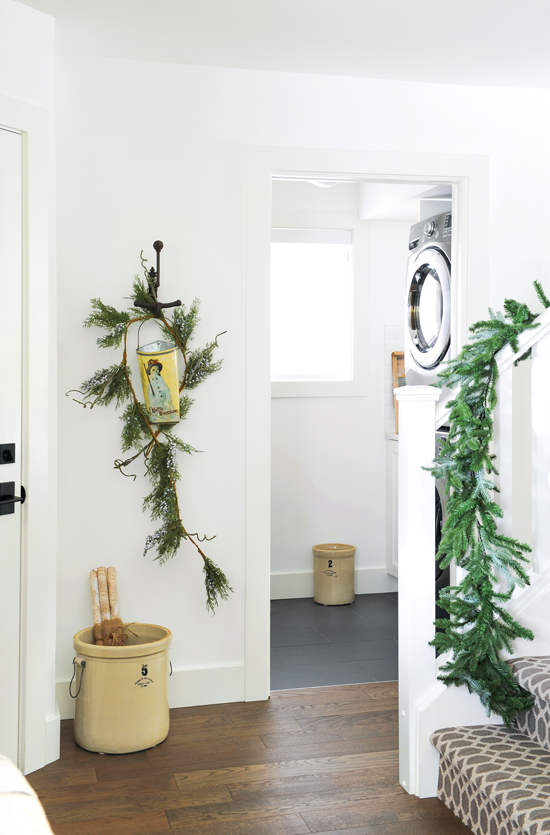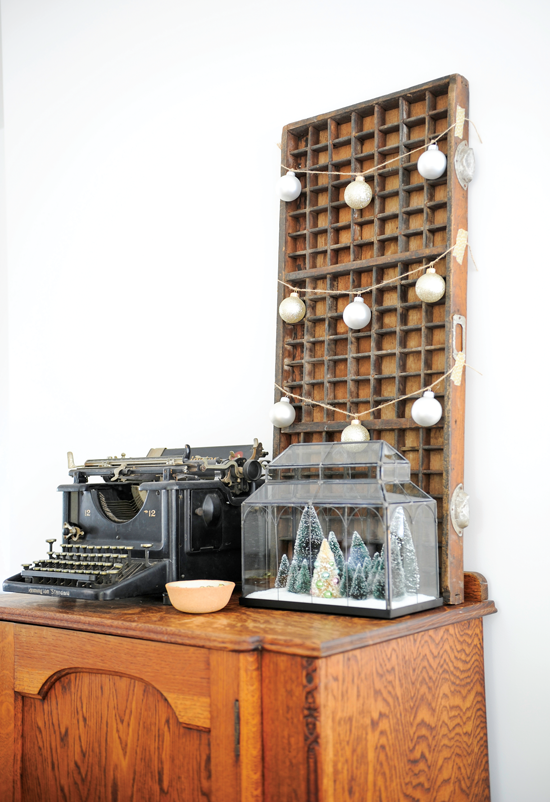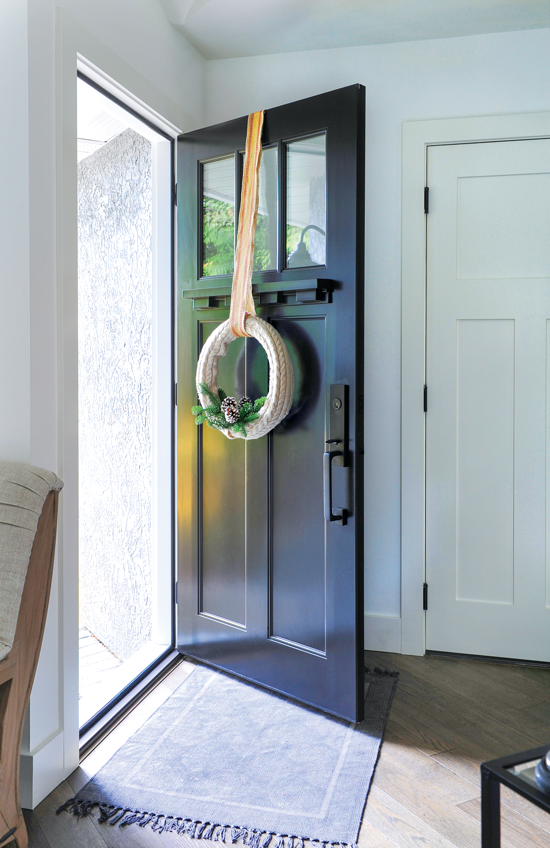 Looking for more decorating ideas with a French Christmas twist? Check out this post about holiday style inspired by European elegance.
Of course, don't forget to follow us on Instagram to get your daily dose of cottage inspiration!