Mansion, apartment, shack or house? Whatever you're calling home for the holidays, get started on your outdoor holiday decorations with a simple wreath, or go all out for curb appeal that rivals the very finest gingerbread houses! Read on for inspiration.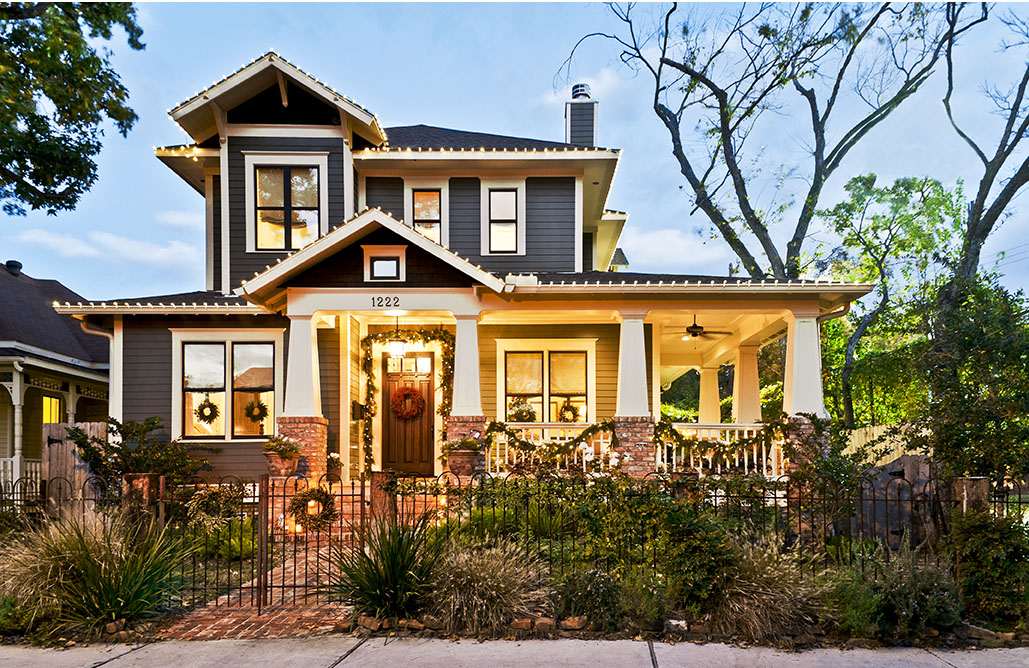 Outdoor Holiday Decorations
With Christmas décor, it's easy to get carried away with what's inside the house: the Christmas tree, the fireplace and the dining table. But don't forget to give a hint of what's inside by decorating the exterior of the house as well! First impressions are incredibly important and when your guests arrive at your doorstep, the first thing they'll see will be the outside of your home, so make it count!
Lights
Whether on the Christmas tree or highlighting your roofline, Christmas lights are our favorite holiday accessory for the simple fact that they add a little extra dose of magic to any area. Old-fashioned colorful options are the choice of some, while other's prefer the clean and classic look of all-white lights.
Follow the architectural lines of your home's roofing for a simple approach, or add in trim around street-facing windows and doors for extra impact. If you're lucky enough to have a home surrounded by beautiful trees, take full advantage of the nature around you and cover the branches and bushes with the twinkling glow of tiny lights. For an extra welcoming entry, add lanterns along the walk-way to illuminate the path as the nights get dark earlier and earlier.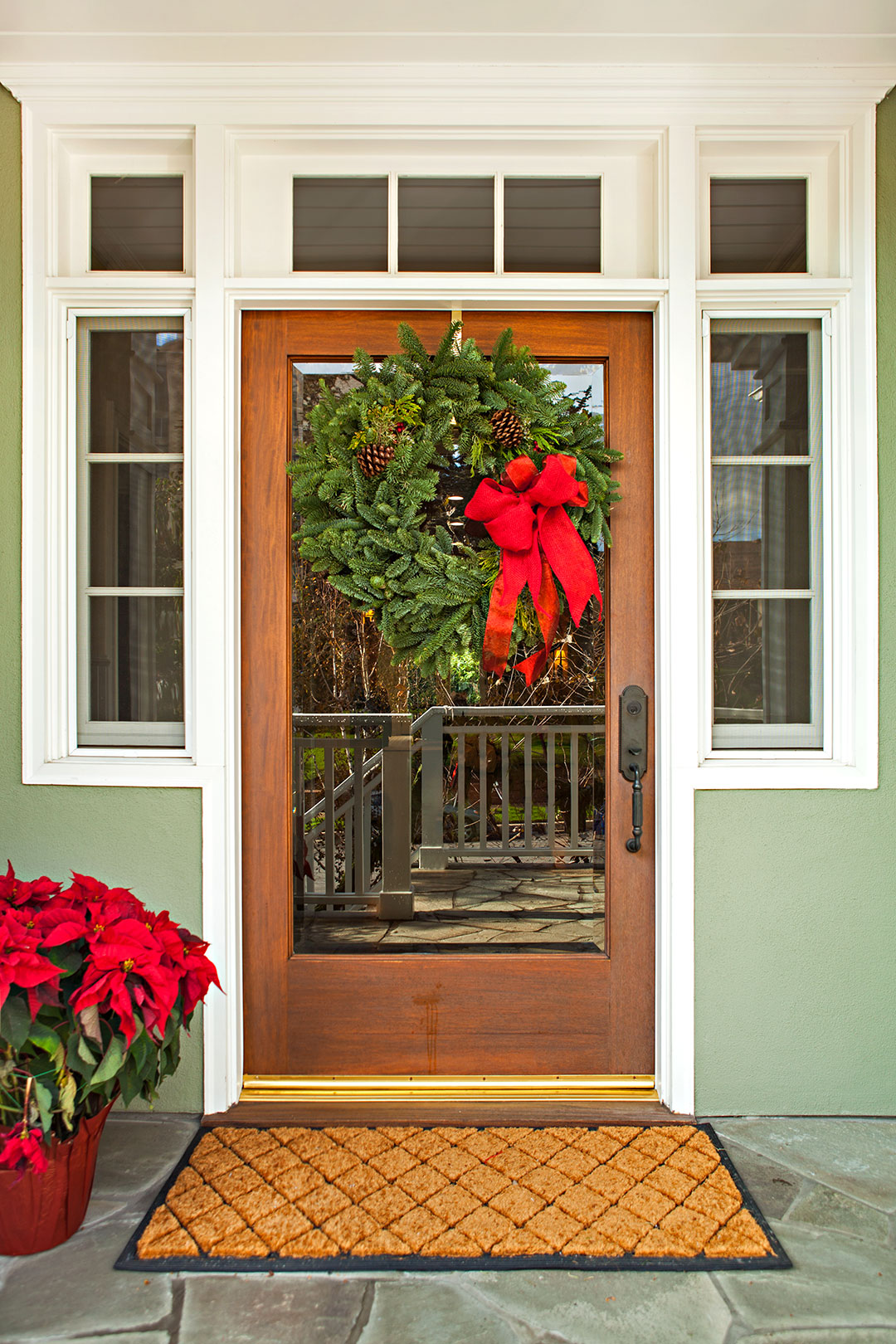 Wreaths
Take this opportunity to experiment a bit with your wreaths this Christmas! Maybe even try a fun DIY? A classic pine wreath always looks effortlessly elegant, and you can spruce it up a bit by incorporating some embellishments like ribbons and florals or attach classic holiday ornaments for a pop of color.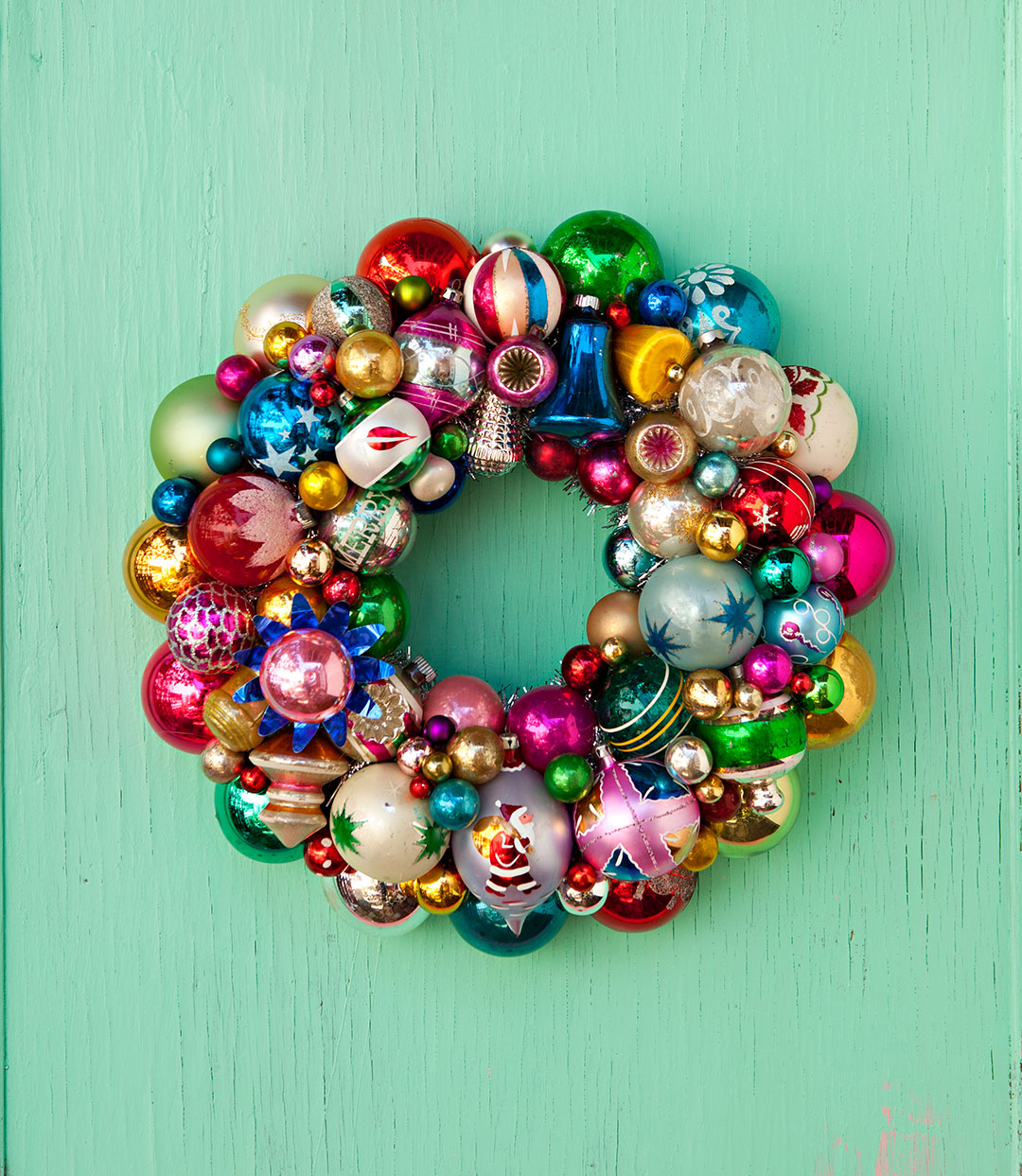 Take this idea a step further by securing a enough of your favorite vintage ornaments on a wreath frame to completely cover it. These colorful baubles and other small decorations will make a creative and personalized wreath that never loses it's freshness.
If you want to add a touch of whimsey, try creating a scene at the center of the wreath by placing small barn and animal figurines at the center to make a nativity scene or perhaps a small birdhouse along with a few bird ornaments. Make your wreaths as personal as much as they are beautiful.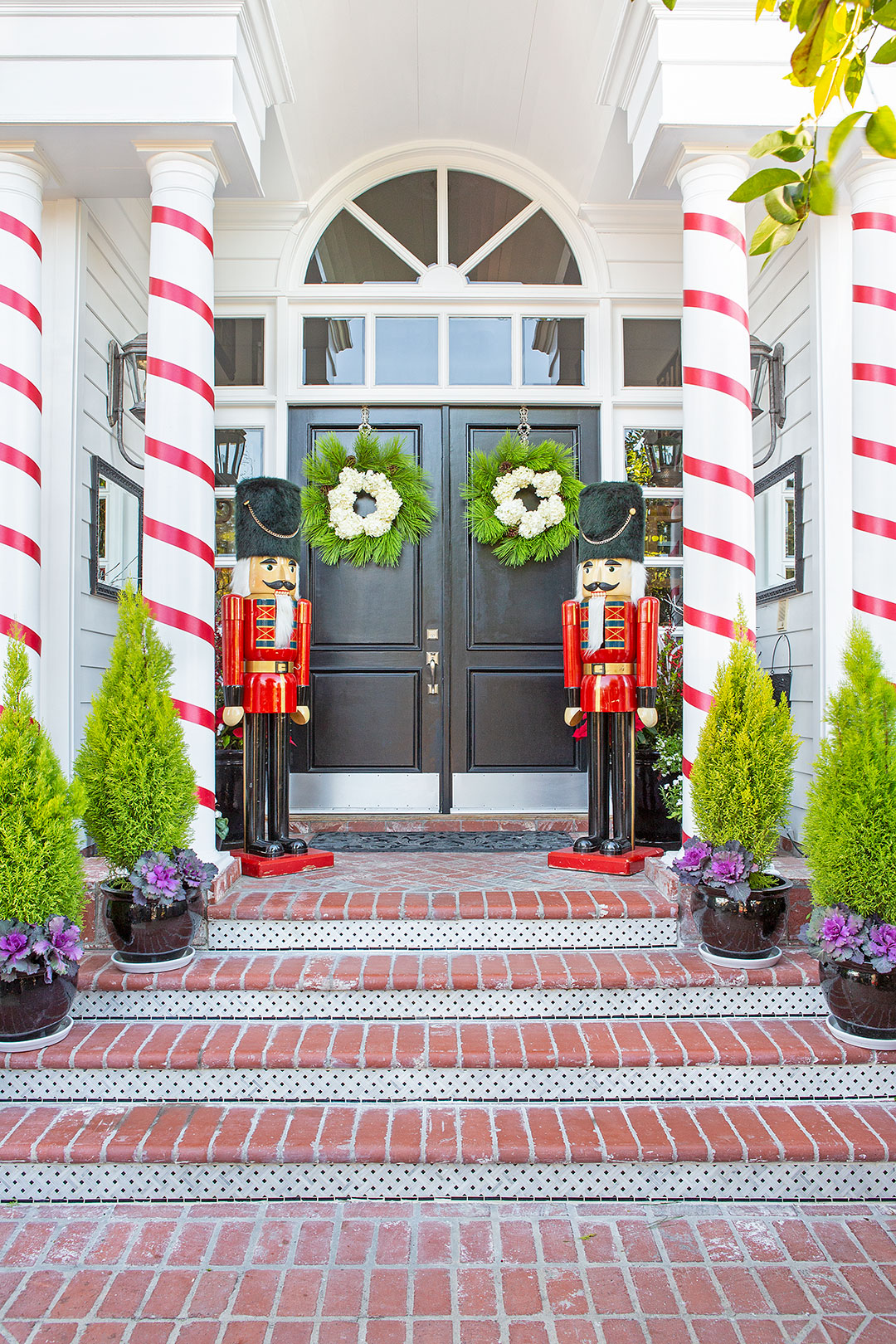 Porch Decor
If your home has a front porch, take advantage of the space to create a stunning entry! Janice Morrow of Fig and Twigs uses her green thumb and expert floral arranging abilities to create lovely wreaths of fir branches, hydrangeas and pinecones. Potted plants line the steps and red ribbons wind their way up the columns to create a candy cane effect that suits the season. The most impressive impact, however, comes from the two larger-than-life-sized nutcrackers on either side of her French doors. From this vantage point, they're able to delight kids of all ages and set the scene for winter wonder.
At Cottages & Bungalows, we love to curate and share our favorite finds from across the web with you. Some of the products you'll see on this page are affiliate links, which means that if you click through and make a purchase, C&B will earn a small commission at no extra cost to you!