My favorite gifts to give are ones that are simple yet surprising. That's why this sweet DIY Valentine's Day gift is one of my favorites to give all year round but especially at Valentine's Day! Best of all, it takes about 5 minutes and less that $10.
The concept is simple, pick a location that's special to you and the recipient and find a map of it. It could be the site of your first date, the place you got married or a favorite vacation destination.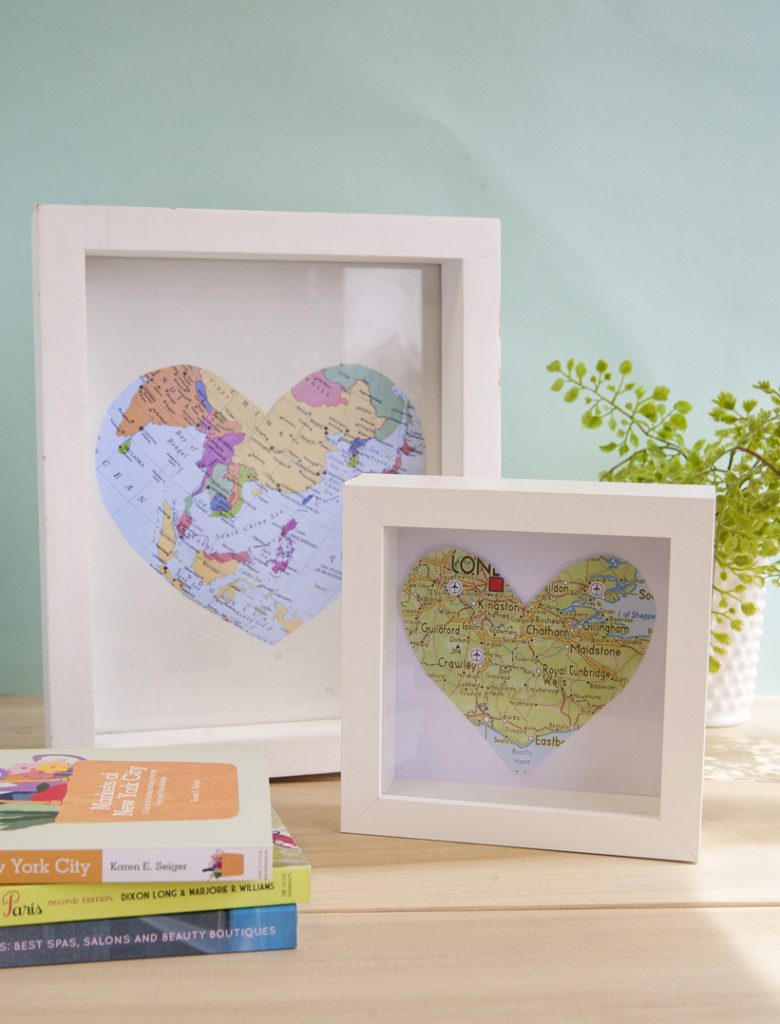 I also love the idea of choosing a location that you haven't traveled to yet, but is on the bucket list: a dream vacation spot, a place you and your loved one daydream about moving to.
You can use anything as your map; I printed these from images I found online. If you wanted to amp up the idea, you could get your hands on a real map, or even order a cool vintage one online.
The options for customization are pretty endless. And that goes for your frame, too. Then you simply cut out the heart shape containing your meaningful map part, frame it and you have a thoughtful and charming gift suitable for just about anyone.
Looking for more DIY Valentine's Day gift ideas? Check out this post on sweet home-made Valentine's. 
Of course, don't forget to follow us on Instagram and Pinterest to get your daily dose of cottage inspiration!