Drew Barrymore, long admired for her fun and free sense of style, has poured her unique design aesthetic into a fun and fresh, cottage-friendly line of home decor which launched today. The free-spirited Flower Home collection is comprised of a variety of eclectic pieces including textiles, ceramics, wall art, furniture and even pet beds. Flower Home is fresh and casual with a touch of boho perfect for any modern or coastal cottage. The 200-piece collection incorporates a variety of items that are both affordable and stylish ranging from $18 decorative vases to an $899 blush colored velvet midcentury sofa. Scroll down to get a first look and then head here to see the full collection TODAY!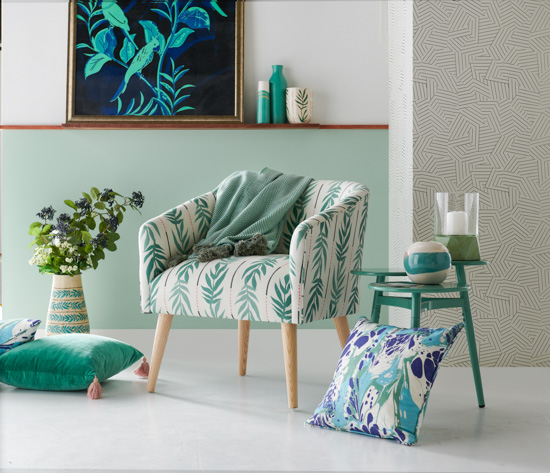 Vintage Palm Barrel Accent Chair, Hayneedle // $499
"I have always had a love for creating joyful spaces – places where unexpected prints and patterns, shapes and styles, and colors and textures come together in the most delightful way" – Drew Barrymore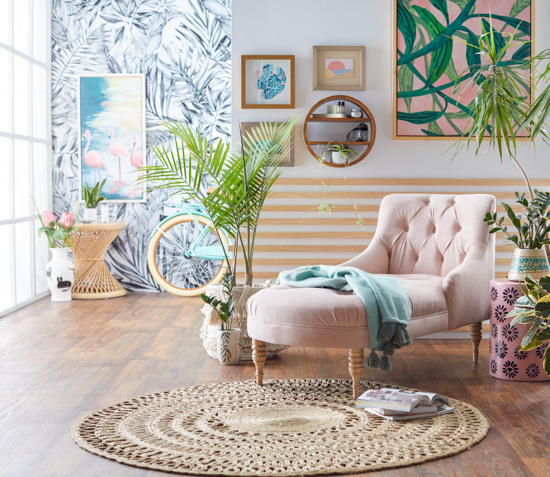 Tufted Chaise Lounge, // $799 Jute Rug, Hayneedle, $99
This round jute rug has beach bungalow written all over it!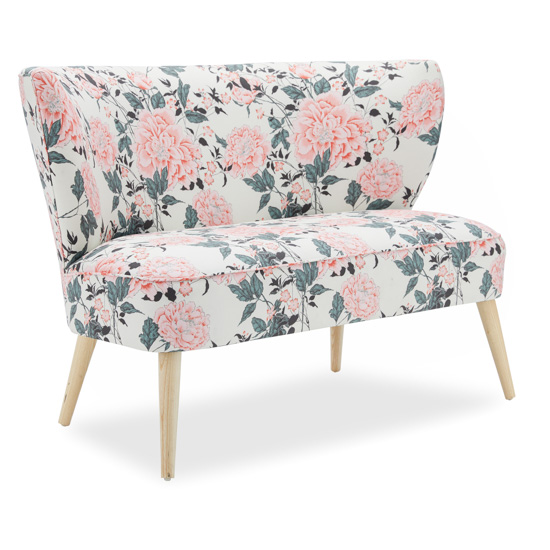 Vintage Floral Loveseat, Hayneedle // $699
The floral patterns in the collection range from vintage to modern. This bench is just plain LOVELY. Drape a gorgeous throw blanket off to one side and call it a day.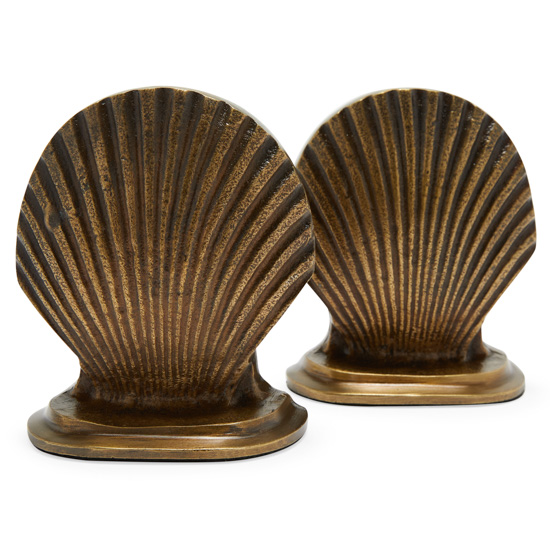 Antique Brass Sea Shell Bookends, Hayneedle // $26
These clever and cute antique brass bookends could add some seaside charm to any room in your home.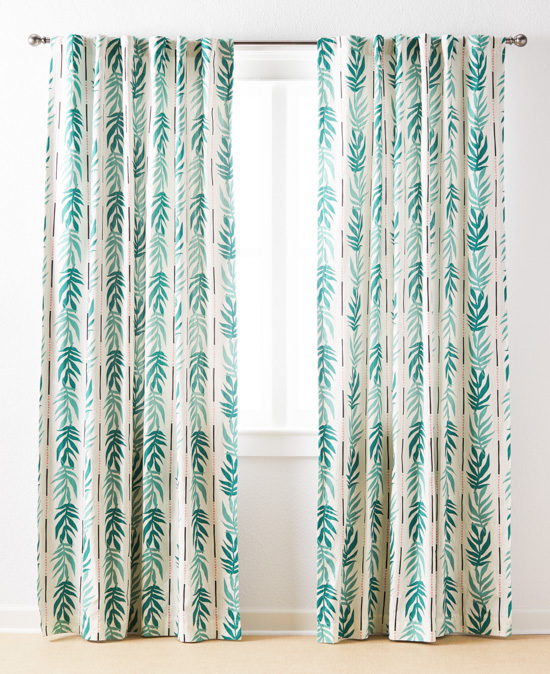 Vintage Palm Panel Pair, Hayneedle // $61
We love these beautiful drapes, they're tropical and oh-so-chic, a cheerful pop for any room.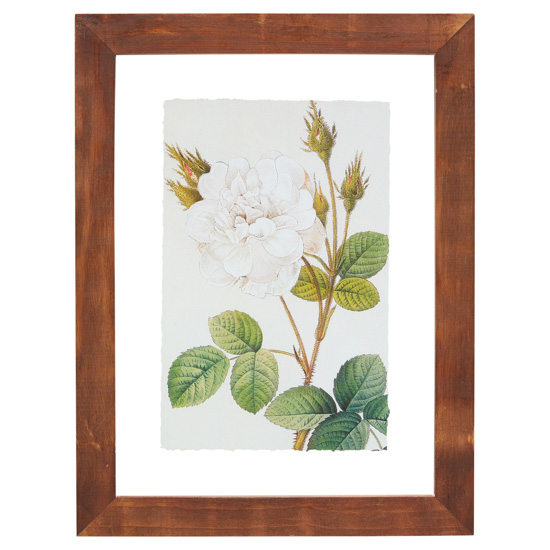 Vintage White Rose Art, Hayneedle // $36
The Flower Home collection has some beautiful wall art pieces as well as a variety of ceramic vases and decor items to add character to shelves and table tops.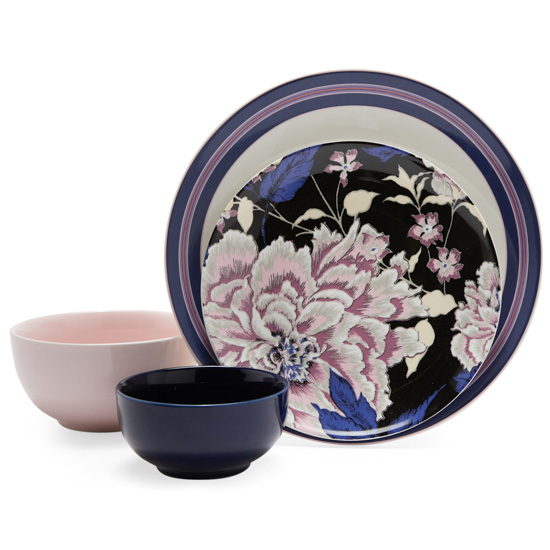 Vintage Floral Dinnerware Set, Hayneedle // $60
The collection also includes some fun and fresh dinnerware sets. We fell in love with the color palette and the bold floral design of this one.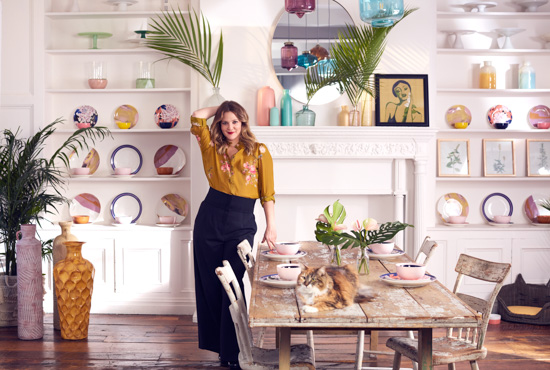 Drew believes, "that the feeling of home comes when you live with a big heart… and a deep appreciation for beauty in all it's forms"
For some similar home inspiration check out this article featuring another fun celebrity decor collection!  Of course, don't forget to follow us on Instagram , Facebook and Pinterest to get your daily dose of cottage inspiration!