When it comes to cooking, there's lots of good reasons to use what you already have. It's budget savvy, less wasteful and can often be a smart use of your time if you don't have to factor in a trip to the market. Having great easy recipes using pantry staples comes in handy when the weather forces you to stay indoors or during any cold and flu season let alone at a time like this when many of us feel like staying home is the best choice for our health.
Here's a list of my personal favorite easy recipes with pantry staples that I hope you find extra helpful. I love exploring cuisines and trying out new recipes yet i'm always surprised (and extra pleased actually) when I've found myself in situations where I have to whip up a dish on short notice and I've been able to create a great meal without hitting the grocery store. These are so easy and delicious I think you'll find yourself making them all year long!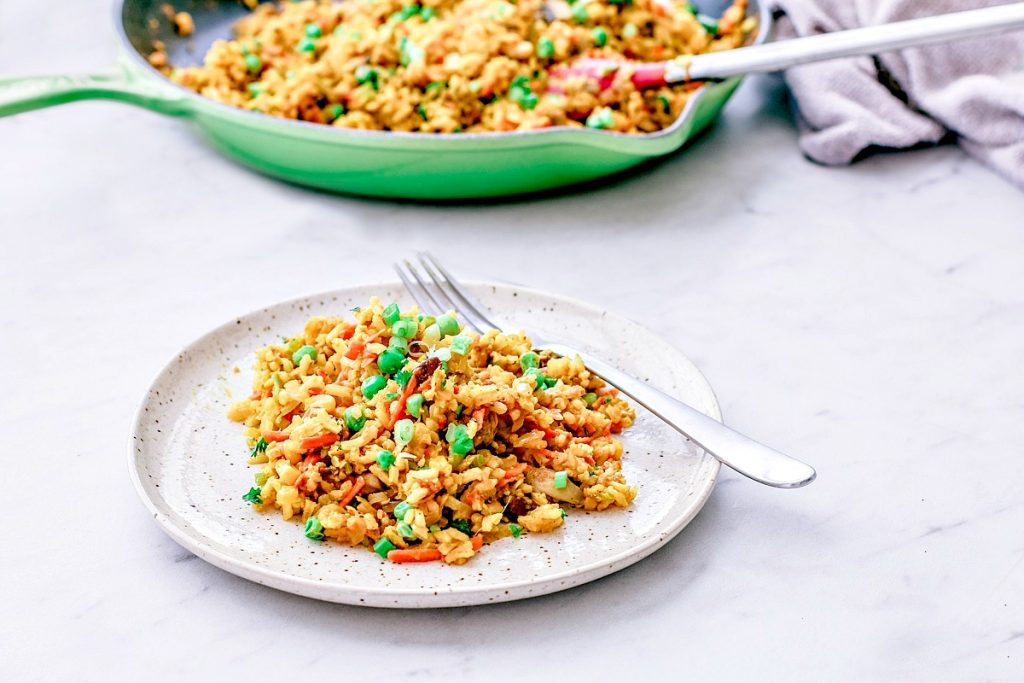 I love Dana Sandonato of Killing Thyme not only because our passion for cooking stems from the same place (to feed and nourish our loved ones), but because her recipes are always so vibrant and her photography impeccable. Her Easy Recipe for Curried Fried Rice is one of my go-tos.
My personal tips: Don't be afraid to sub in whatever veggies you have on hand. This is especially great when you're trying to use up fresh veggies that are just past their prime. I also like to add my egg last because I love when the egg grips onto the grains and incorporates into the rice and veggies as it cooks.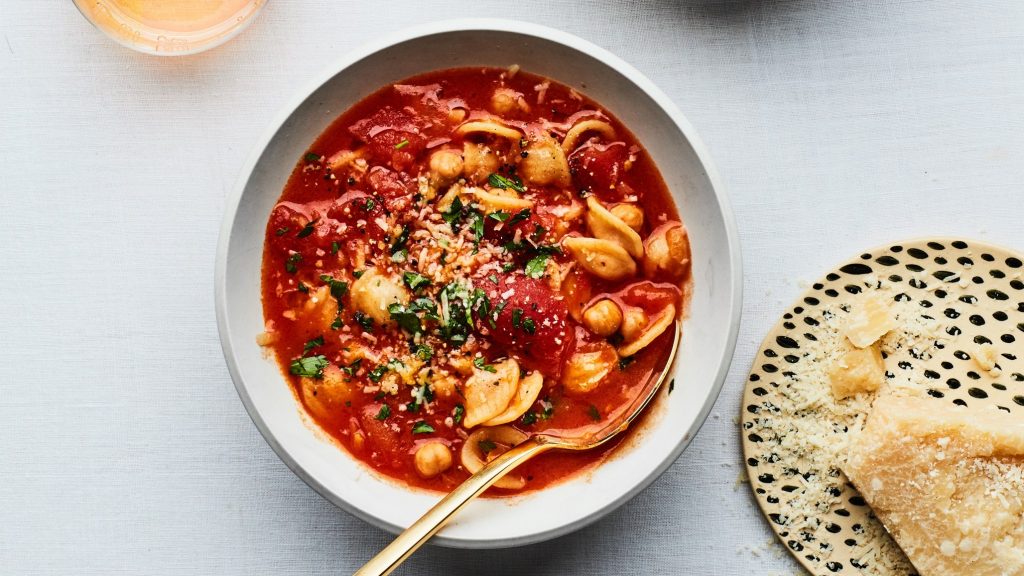 I've subscribed to Bon Appetite for ever thanks to a dear foodie friend who gave it to me as a gift in college. When I came across this recipe I had to do a double take. Everything in this beautiful recipe came from the pantry? Easy recipes from pantry ingredients indeed! Plus I love that the chickpeas provide some protein– works for vegetarians, and for when you've forgot to defrost some chicken or ground beef from the freezer!
My personal tips: It can't get any easier than this one. When I have it, I love to add some greens, kale, spinach (fresh or canned!) and broccoli to amp the vitamin factor.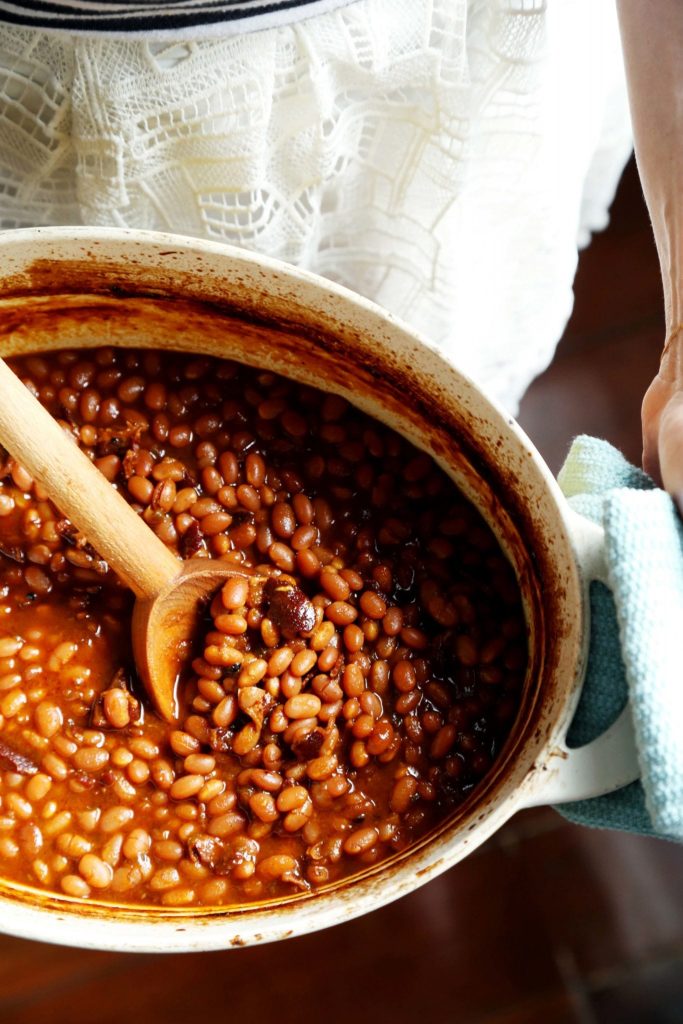 Joy the Baker just brings me joy. How could she not with her witty writing, endearing voice and insanely reliable recipes. I started reading her blog when I first got married and was honing my culinary skills in my very own kitchen. Back then it was truly a lot of baking. Imagine my surprise when on a hunt for a baked beans recipe that might come close to a incredible one I had at a back roads steakhouse, led me to her site. Her recipe for Root Beer Baked Beans truly hit the mark and I've been making it ever since.
My personal tips: Thanks to the Instant Pot, dry beans can cook quite quick. But when I've needed something even faster, I've even used a can of baked beans to start instead. Just cut out the brown sugar, maple syrup and molasses.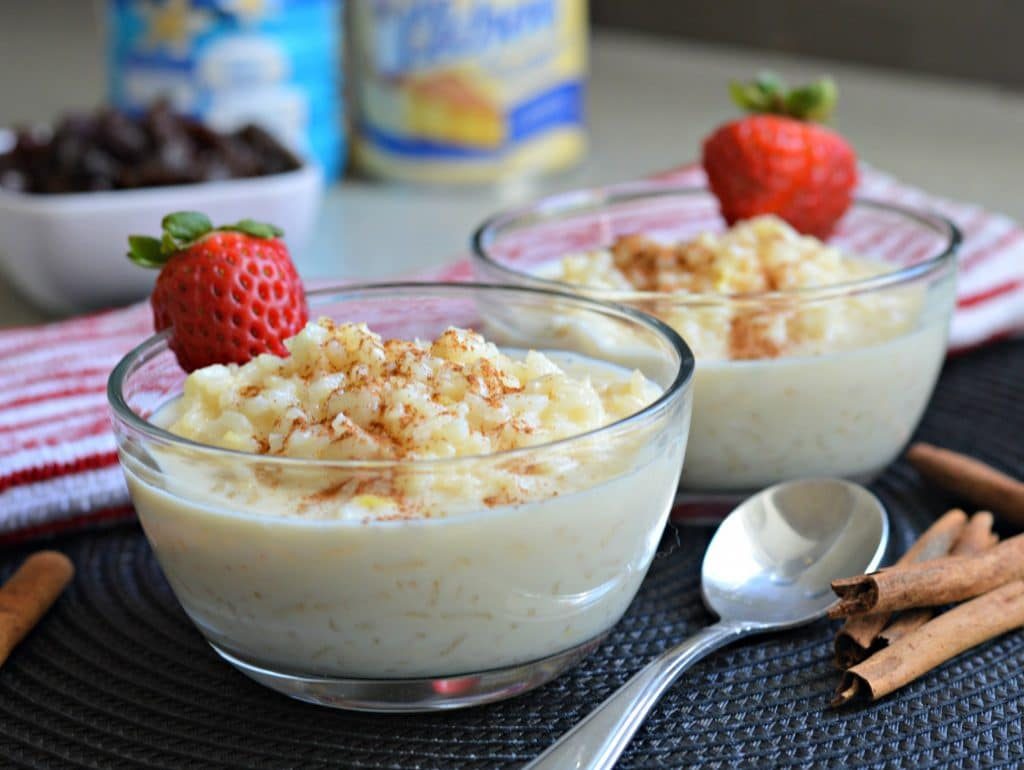 We have to have some sweets on the list! To me rice pudding is comfort food– more than just a dessert, it's great for breakfast or as a snack, too. Over the years I find myself coming back to Charbel of My Latina Kitchen again and again. Her recipes are easy to follow and most importantly authentic tasting. Her arroz con leche recipe is so warming and creamy and not too sweet.
My personal tips: To keep this extra simple, don't be afraid to sub in a teaspoon of ground cinnamon if you don't have a whole cinnamon stick handy.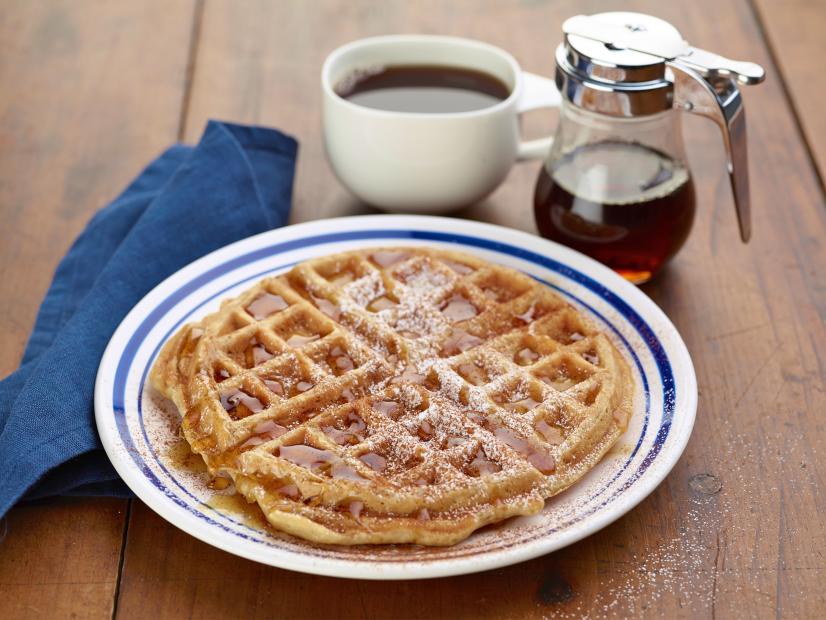 Brinner anyone? Breakfast, dinner, lunch…anytime is a good time for waffles if you ask me. This applesauce waffles recipe from Food Network is a game changer. I often keep small snack-size servings of applesauce in my pantry because I like to sub them for oil in some baking recipes. But to discover that I could use them in waffles for a sweet custardy effect? Good night!
My personal tips: Nothing! This recipe is as easy as it gets!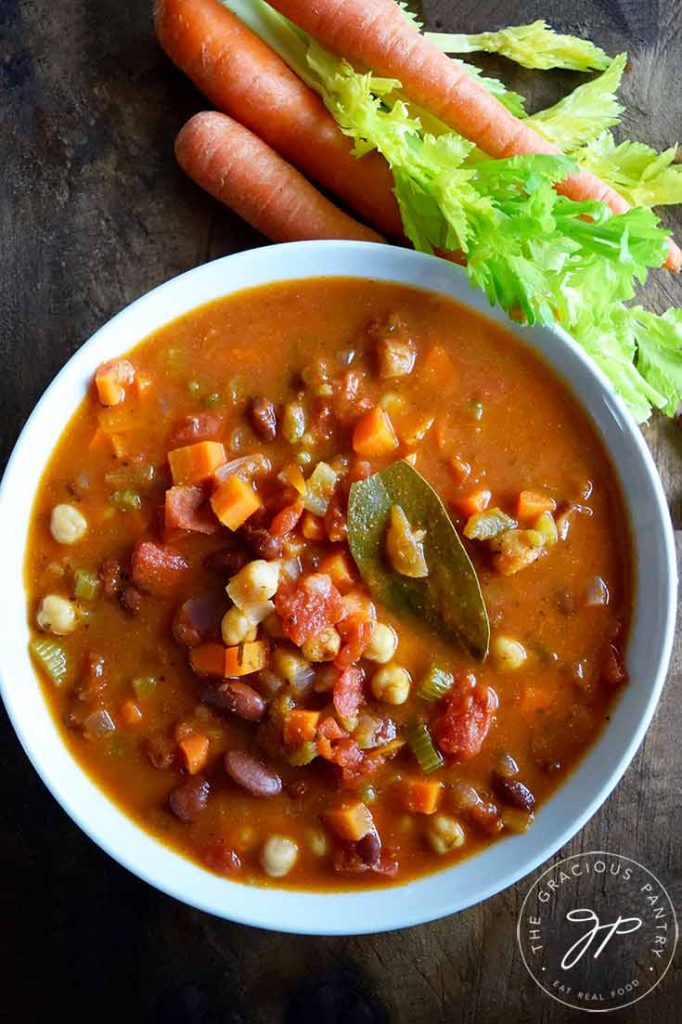 One of the best things about minestrone soup is that it's endlessly customizable. One of the best things about Tiffany McCauley's minestrone soup recipe is that she helps you with ideas to customize it to your taste, your available ingredients or your mood. My favorite features of her many of her recipes on her blog The Gracious Pantry.
My personal tips: Go crazy and make this with pasta AND rice for an extra hearty and filling meal.
Looking for more easy recipes? Try these simple salads great for cold weather.
Of course, don't forget to follow us on Instagram, Facebook and Pinterest to get your daily dose of cottage inspiration!