The laundry room, mudroom and home office carry a lot of weight in the average household. Not only do they play an essential role for most families; they probably don't get the planning attention they really deserve.
At Cottages & Bungalows, we love to curate and share our favorite finds from across the web with you. Some of the products you'll see on this page are affiliate links, which means that if you click through and make a purchase, C&B will earn a small commission at no extra cost to you! 
Interior designer Lauren Clement of Lauren Nicole Design says that while designing these spaces does need some extra forethought, making yours work hard for you can actually be easier than you think. Ready to rework your laundry room? Here are her top tips.
3 KEYS TO A SMART AND STYLISH LAUNDRY ROOM
1. Laundry Room Sink
This is a no-questions-asked, must-have in a laundry room. For sports uniforms, soaking out stains, pet washing, plant pruning— you name it—your deep laundry sink will quickly become your best friend for life.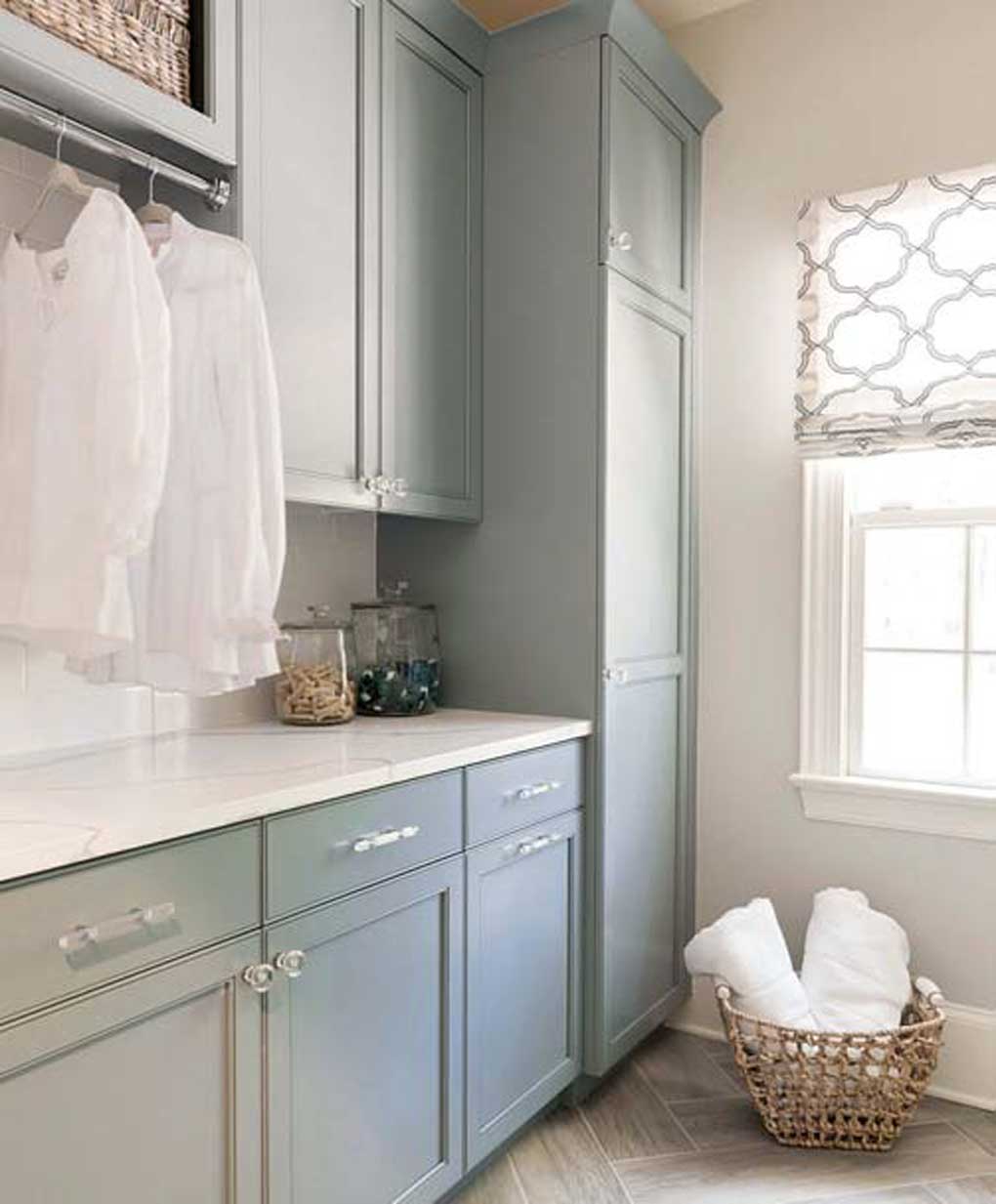 "Also take a look at touchless faucets for your laundry sink. When you have soapy or muddy hands, tap the faucet with your arm and voila! These faucets have been around for a bit now, so costs are coming down. The feature is just cool and definitely saves on clean up."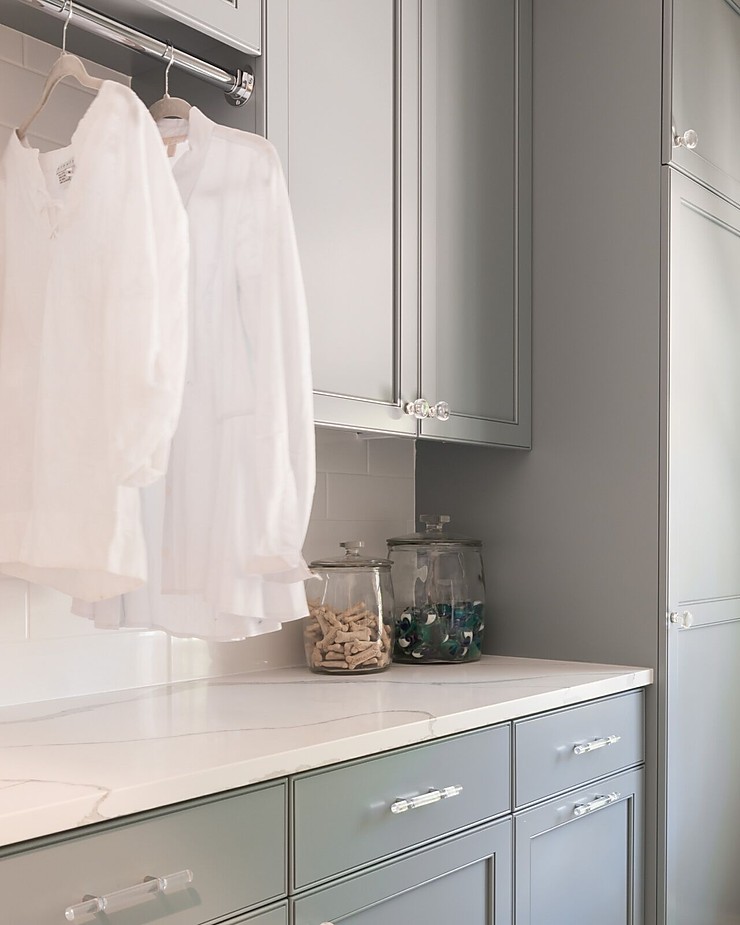 2. Hanging and Folding Space
Incorporating a place to hang up shirts and delicates to air dry in an organized fashion so your clothes are not strewn all over is key. Make sure if you are vertically challenged that you can reach this hang bar! And a folding station is equally important. Your laundry room is all about function, and these are the elements of laundry: wash, dry, fold, repeat. So make sure from the start that you can do all of these tasks comfortably.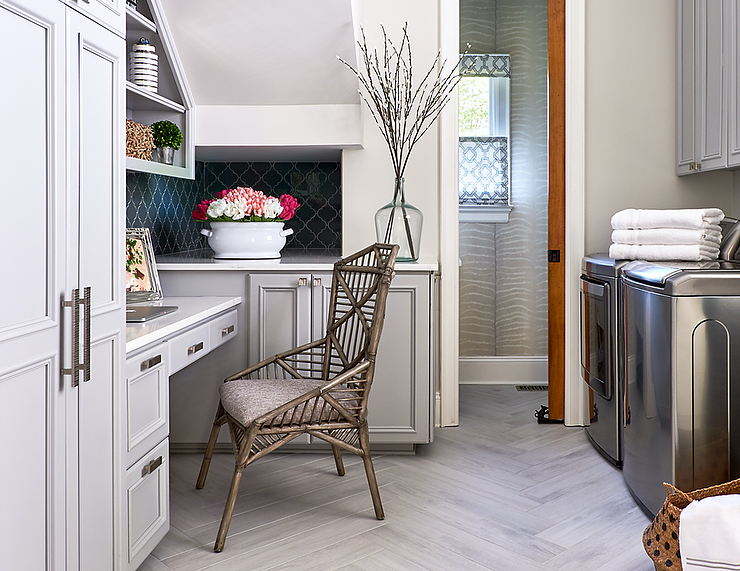 3. Color
Laundry is not always the happiest activity of the day. But if you have a beautiful space in which to do it, then you just might want to start that spin cycle! Incorporate color either on your cabinets or walls (even with wallpaper or a fun fabric window treatment). Pick a color that will make you happy, so it will draw you into the  laundry room and bring a smile to your face while folding.
Want more simply beautiful ideas? Check out this post on An Organized Modern Farmhouse Laundry Room. 
Of course, don't forget to follow us on Instagram, Facebook and Pinterest to get your daily dose of cottage inspiration!