When Angela Blehm and her family began searching for a mountain house, a fixer-upper wasn't necessarily what they had in mind. The process brought them to a dark and outdated house in Waynesville, North Carolina, that had been built in 1981 and left vacant by its previous owners. "It looked like the set of a thriller movie when we first saw it," Angela remembers. "It was pretty scary." Despite that, she left the mountain cottage after that first viewing with the gut feeling that she had just seen her family's new home away from home.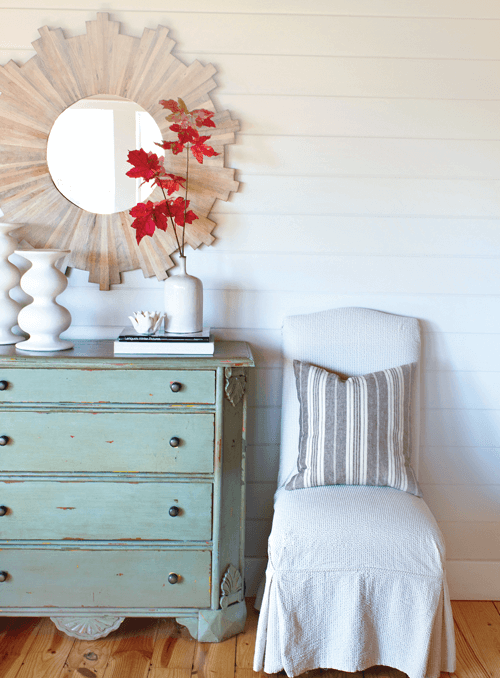 Angela saw past the signs of neglect which would have turned away many less intrepid potential owners and knew that–with a little bit of tender loving care–the unattractive building could become a cozy family retreat, despite her tight budget. "I was just shaking," she says. "I was so excited. I knew the home had a lot of things going for it, so I went back a second time with our amazing contractor, Ken Duell, and he gave us a ballpark of what we were looking at in terms of renovations."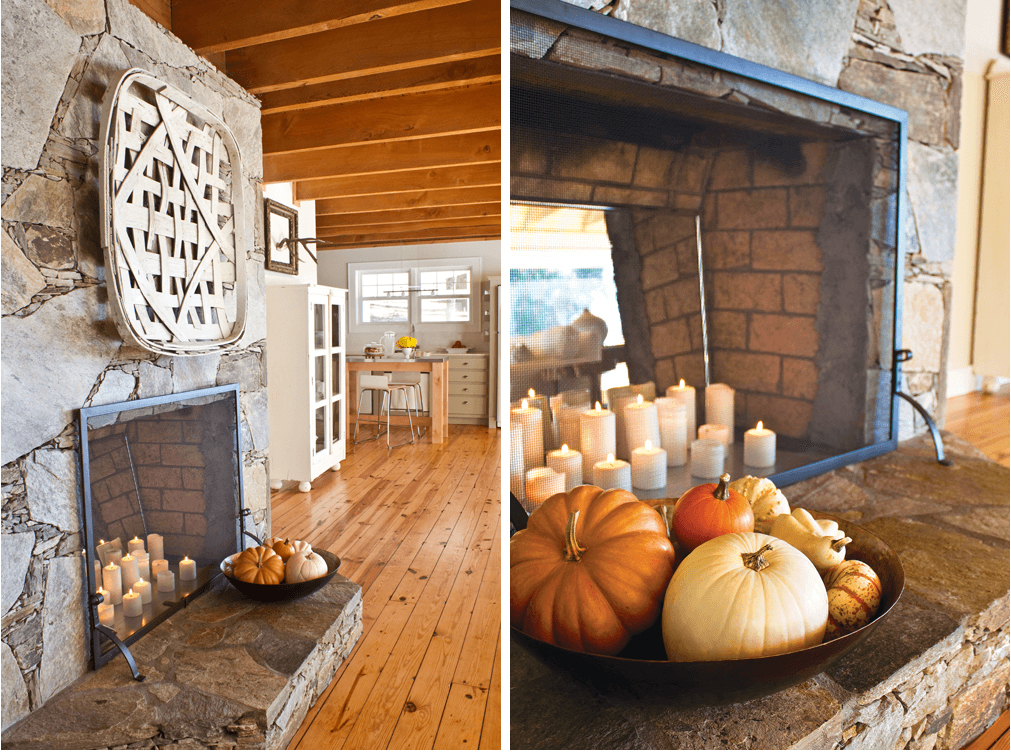 The Blehm's careful budgeting, hard work and trusted partners have ensured that their mountain house getaway gives the family and their guests all the comforts of home.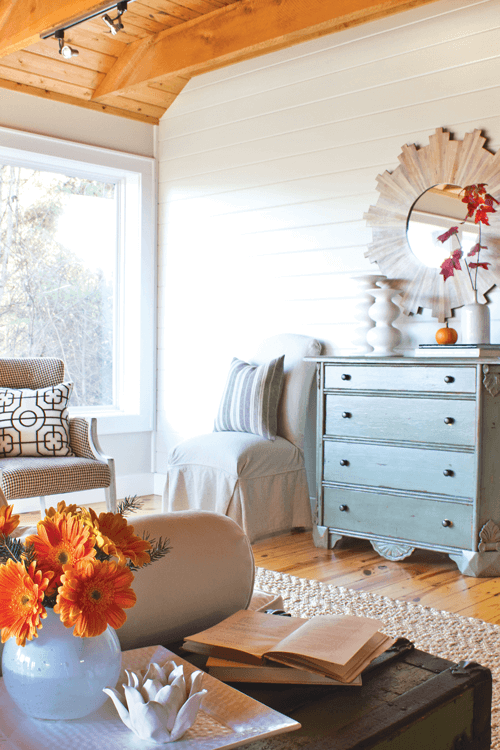 Based on Duell's professional advice and the family's instinct that the home was right for them, the Blehms bought the cottage and trekked from their home base in Atlanta whenever they could to assist with the renovations. As Duel and his team rewired the home, updated the plumbing and overhauled the layout, Angela began hunting for bargain décor. During the seven-month renovation, she was able to stick to her budget by instituting some simple strategies.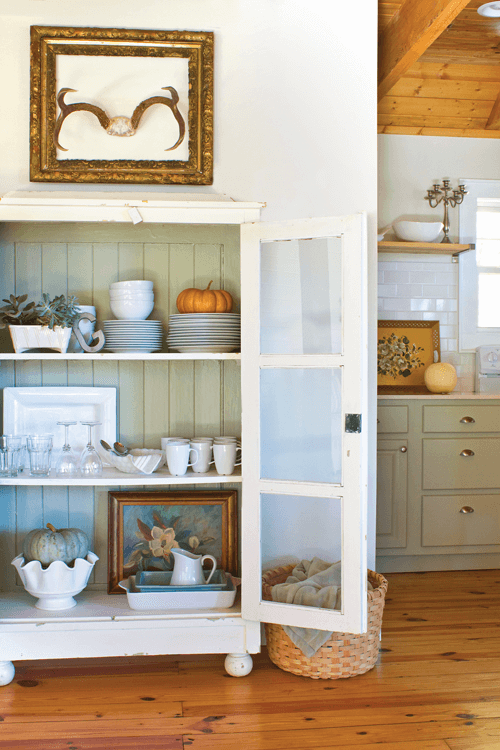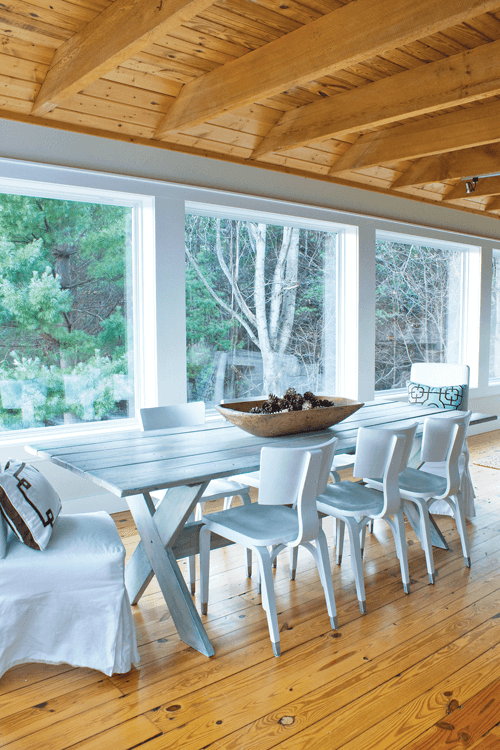 Because the Blehms knew and trusted Duell, they were confident that he wouldn't stray from the pre-set budget. In fact, the home's final renovation cost was nearly identical to Duell's original ballpark projection before the Blehm's even purchased the home. "He made all of our ideas come to life while trying to stay within our budget," Angela says.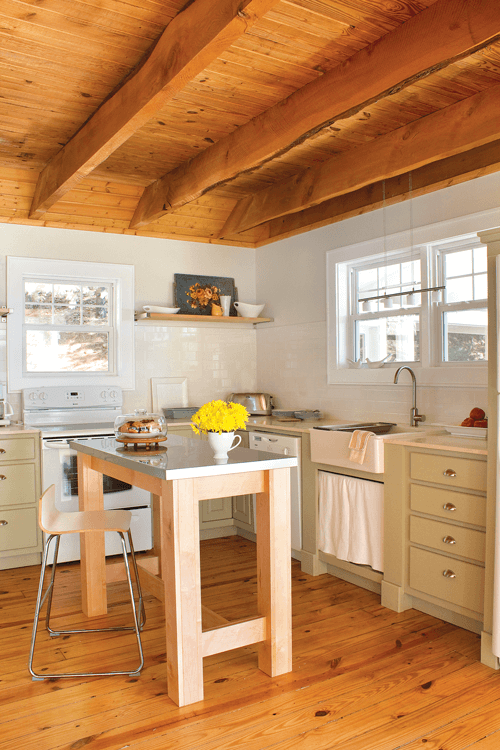 Angela wanted to use the mountain house as a family retreat but also as a vacation rental that other families could enjoy. She kept this goal in mind as she planned the layout and selected furnishings. "It has to be in better shape than our main house because it's a rental," she explains. "I try to make the style of the house inviting for others, but also have my own quirky style as well."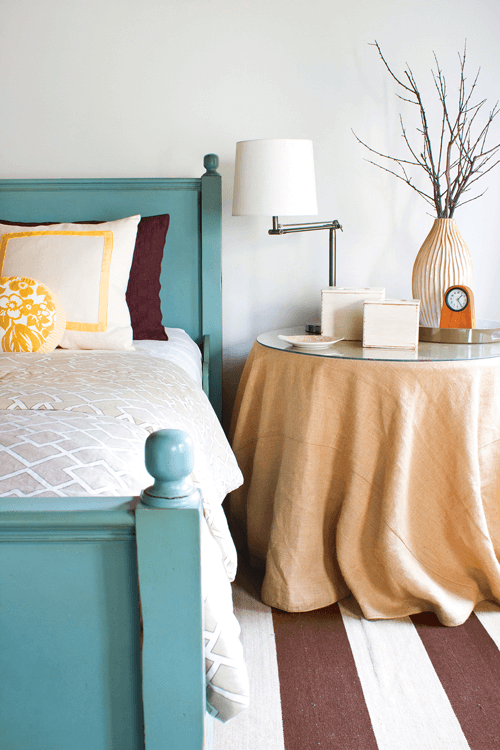 Refurbish, Refinish, Repurpose
Angela stayed in her decorating budget because she invested time and effort into making old, used items new against. "We repurposed a lot of things and that's a great way to save money," she advises. "In the kitchen, we kept the bottom cabinets in place and took down the upper cabinets and replaced them with open shelving. We moved those upper kitchen cabinets to the bathroom, where they fit right in."
Most of the home's furnishings were bought at bargain prices from yard sales, outlet stores or consignment shops and touched up by Angela. "I would suggest shopping everywhere, from junkyards to yard sales to find the right pieces," she says. "The sofa we got upstairs was $10 at a yard sale, but it was a well-made brand so we knew it was solid and we cleaned it well, had new cushions made and had it slipcovered. "
Angela was able to give several wood pieces a facelift with a simple coat of paint. "There are great tutorials online that can show you how to easy it is to make over a wooden piece of furniture," she recommends. "It won't always require a complete restoration, sometimes a coat of paint will do the trick."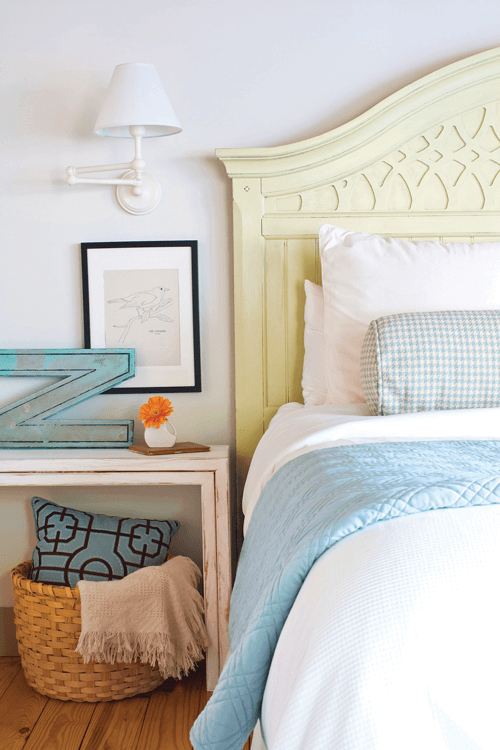 A mountain house retreat isn't complete without landscaping to accent the amazing views, so the Blehms installed flower beds with easy-care plants native to the area that wouldn't require constant upkeep while they were away.
The Blehm's careful budgeting, hard work and trusted partners have ensured that their mountain house getaway gives the family and their guests all the comforts of home. "We did what we set out to do," Angela says. "Which was to make the cottage basically stress-free. People who stay there say it's a warm place to be – the stone and timber and other natural elements just bring a happy feeling to the cottage."