1. Create ample light in the room, and start a conversation with a fixture that definitely makes a statement. Donna 6-light hall pendant, $272. (844) 893-1750 or birchlane.com.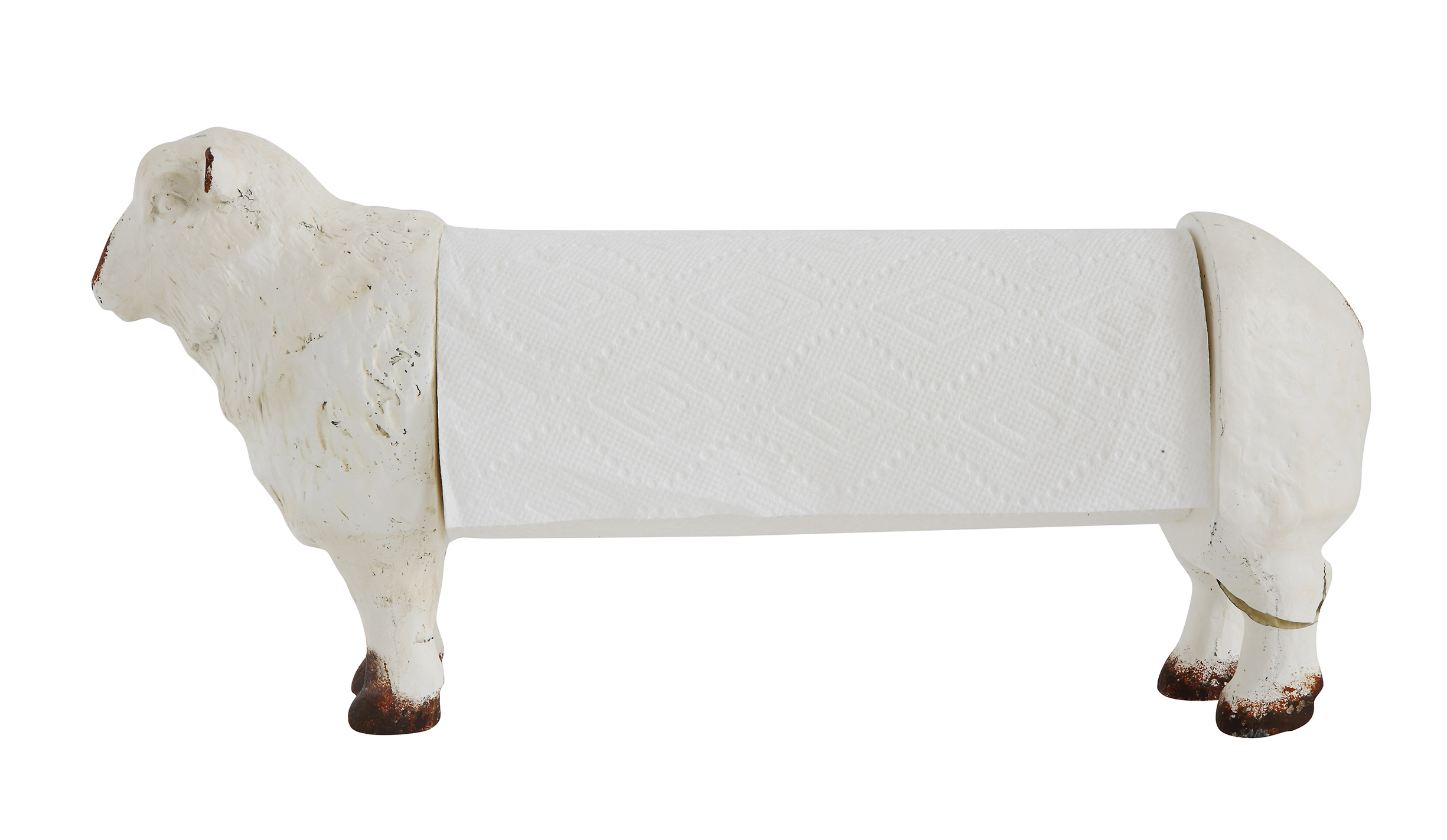 2. This iron-and-resin paper-towel holder adds some adorable farmhouse flair to your kitchen. Sheep paper-towel holder, $30. Visit antiquefarmhouse.com.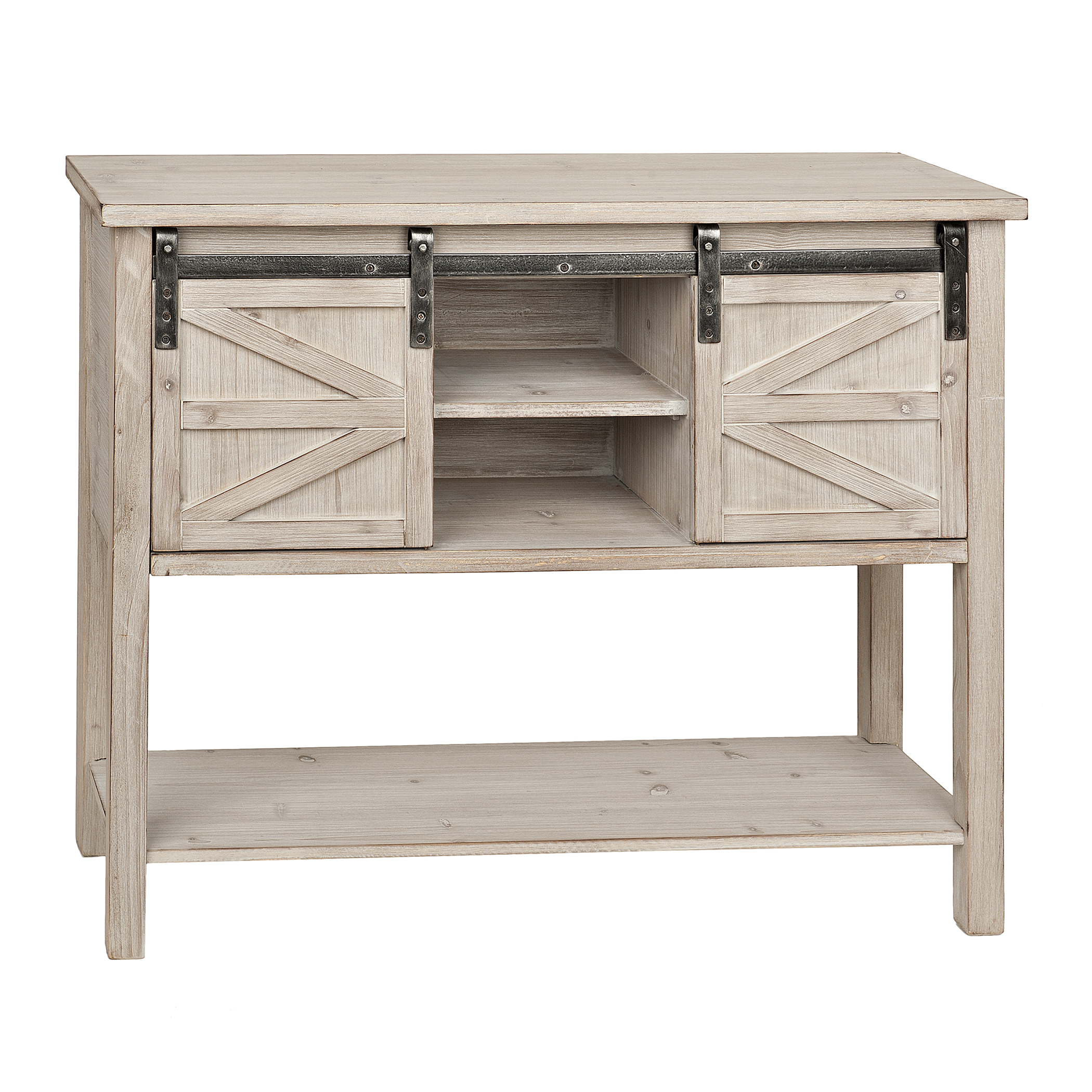 3. Pretty storage can be hard to find, but this table is the perfect fit. The doors are subtle and add just the right amount of barn style. Sliding-door farmhouse console table, $199.99. (877) 541-4855 or kirklands.com.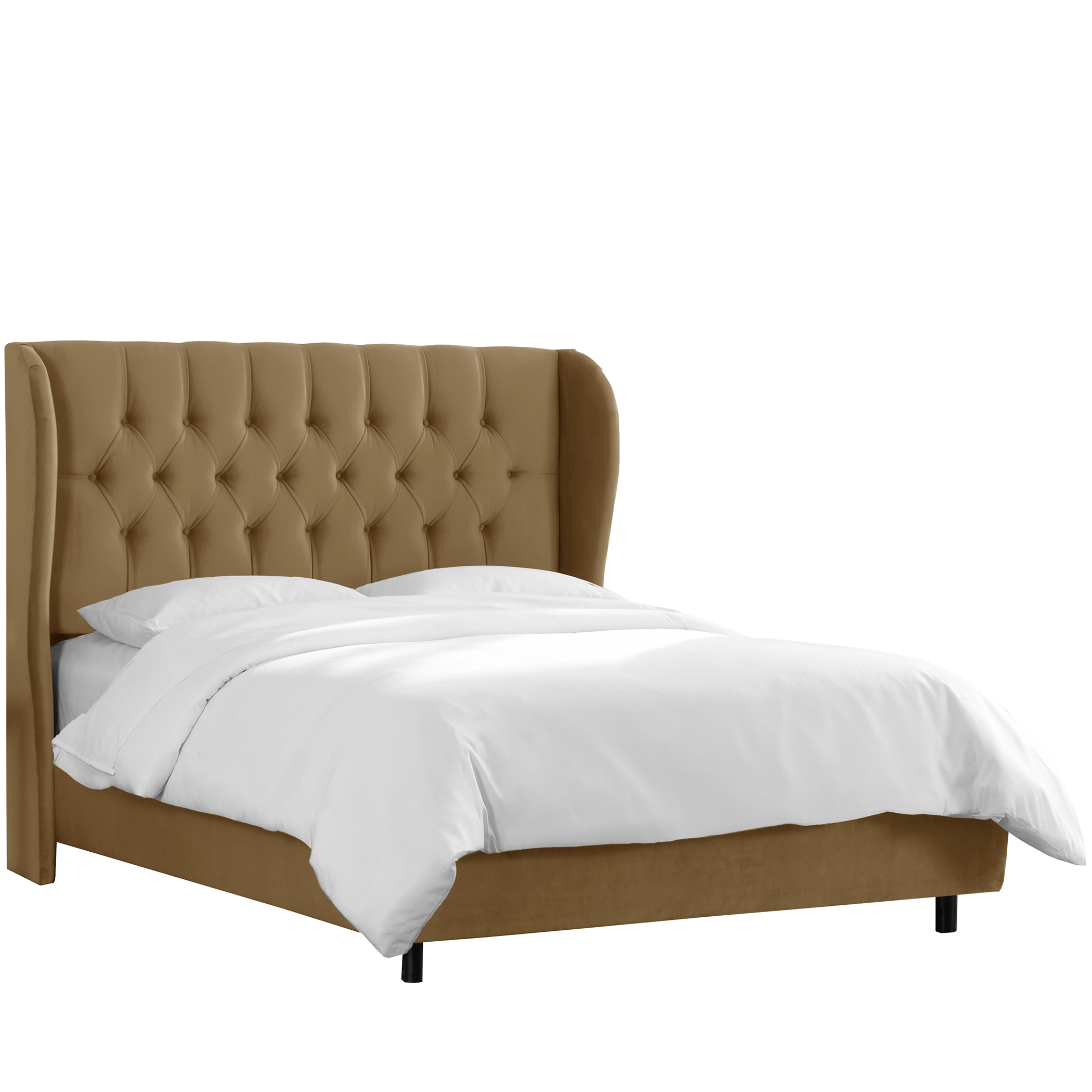 4. Get comfy and cozy in this linen panel bed that adds plush comfort and eye-catching traditional style. Goodrich upholstered panel bed, $351. (844) 893-1750 or birchlane.com.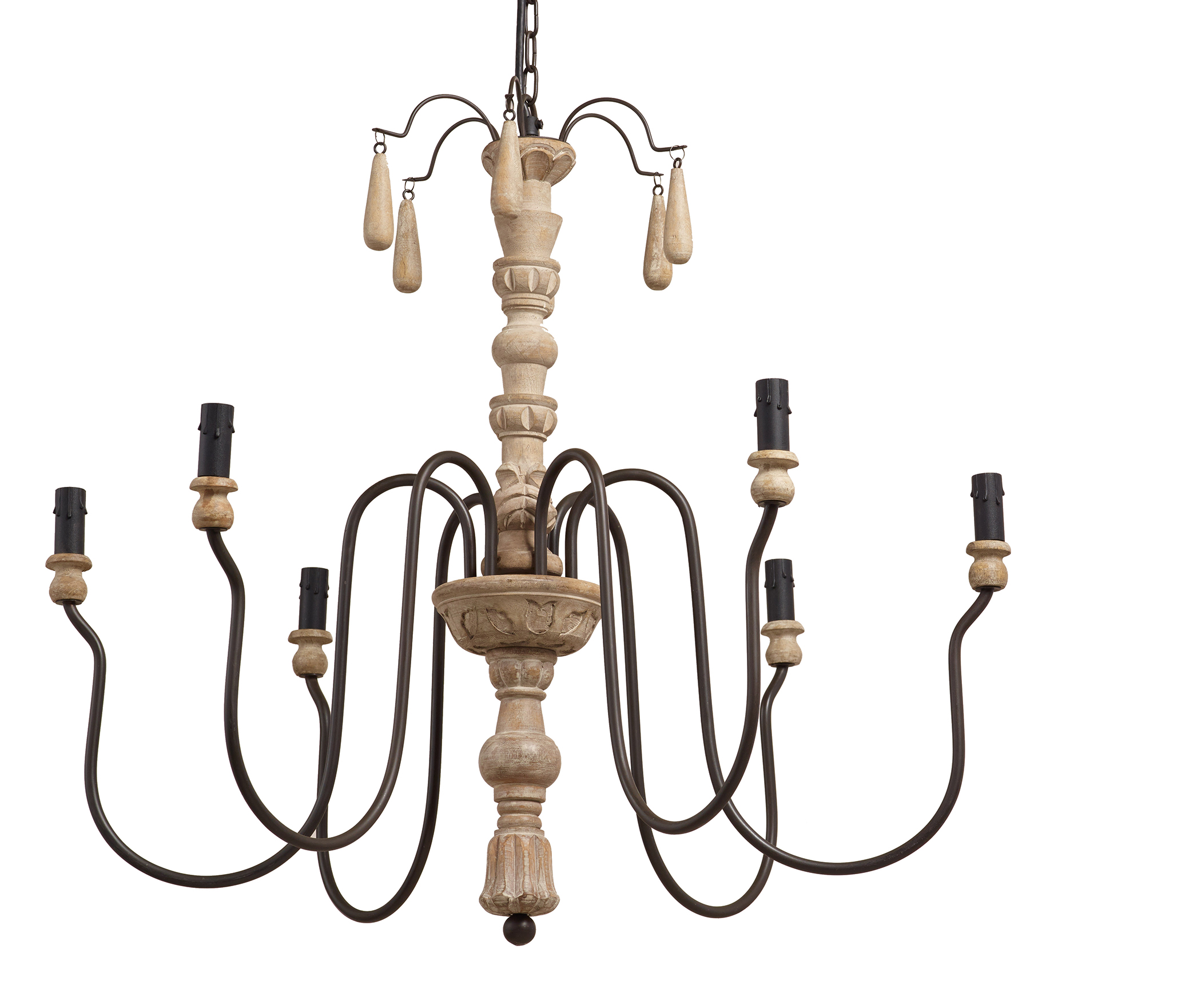 5. Chic meets gothic with this chandelier that can be dressed up or down. Wood-beaded Corinne chandelier, $187.49. (877) 967-5362 or worldmarket.com.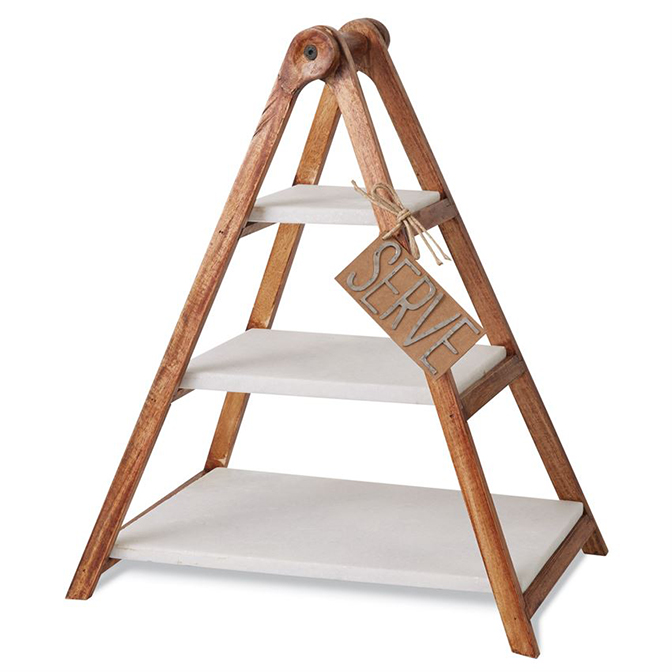 6. This trendy shelf will make you want to have a dinner party. It mixes clean marble with a bit of wood, creating the perfect way to display your favorite fall dishes. Tiered marble shelf, $75. (888) 492-3276 or thecityfarm.com.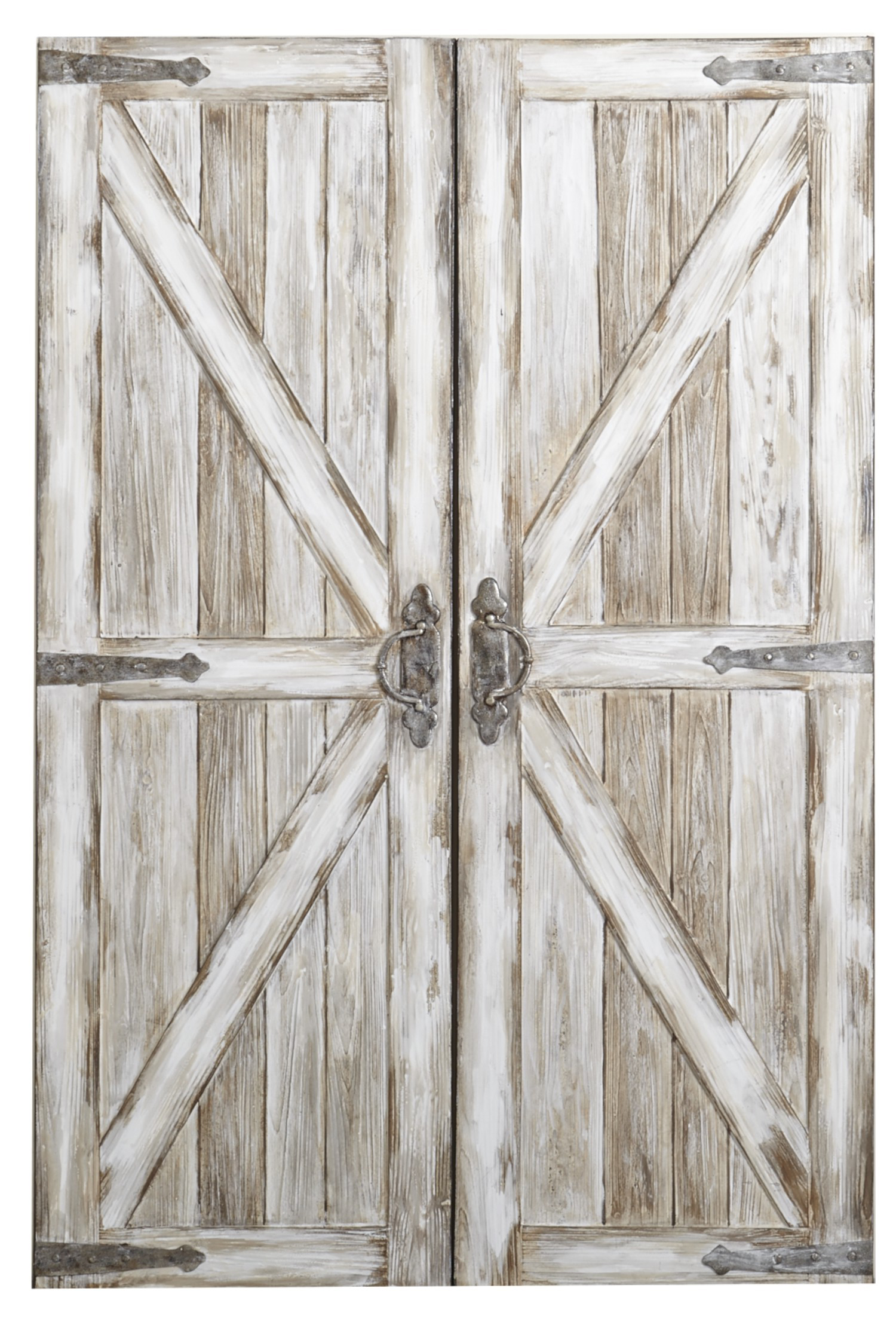 7. Get the farmhouse look without the hassle of heavy wood pieces. This canvas has been painted to replicate barn doors, making it easier for you to move and hang, while giving your room some thoughtful decoration. Antique white rustic barn doors art, $159.98. (817) 252-6300 or pier1.com.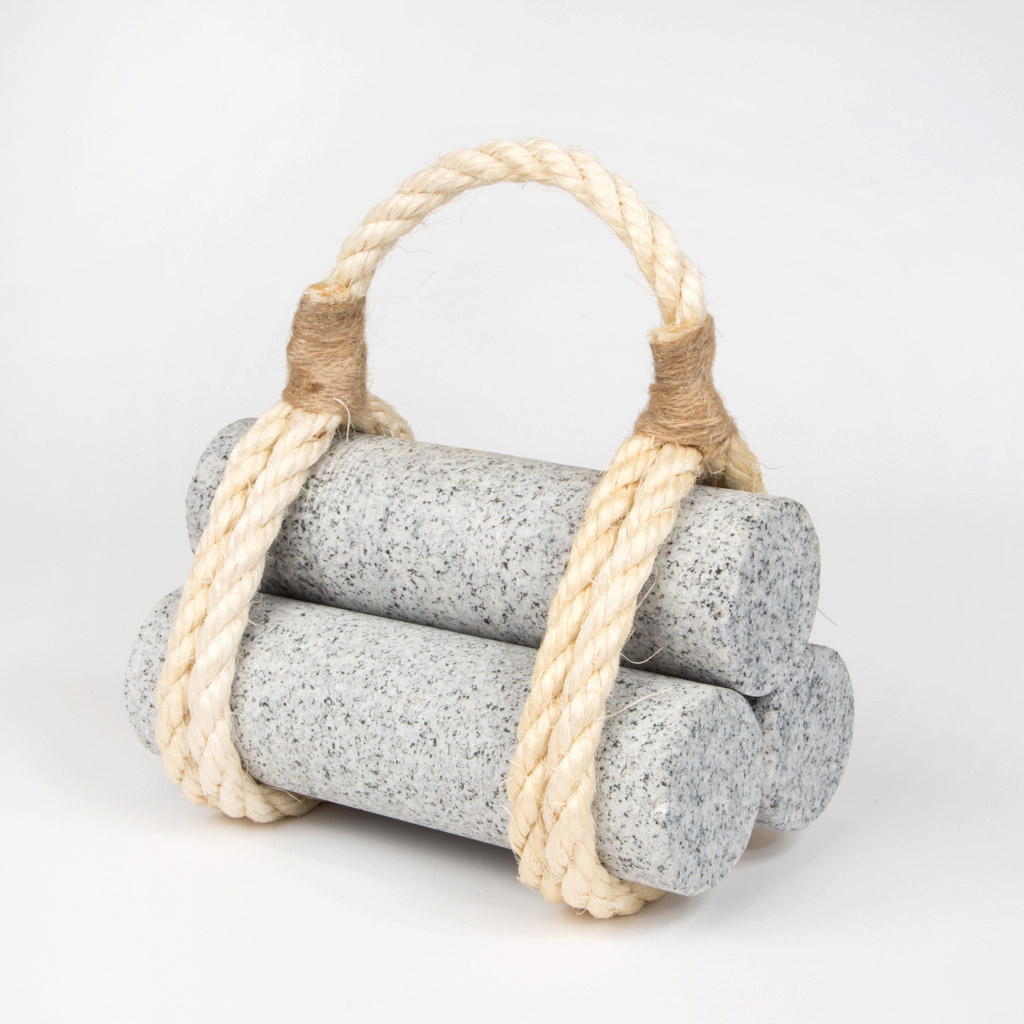 8. Putting this stone doorstep next to your favorite door will make your room look more put together and show your attention to detail. Aji stone doorstop, $65. (503) 889-8545 or canoe.design.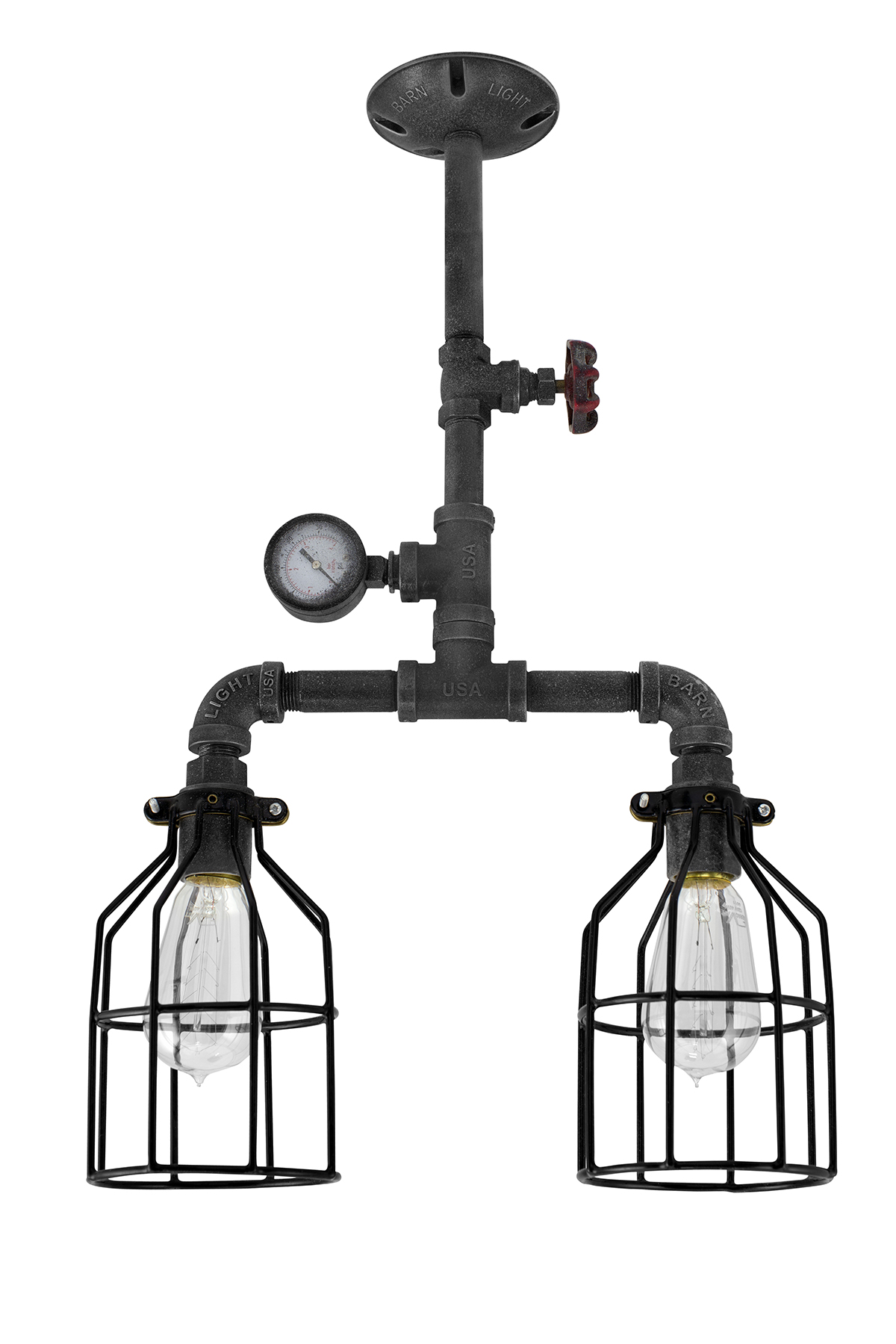 9. Add flair to function with this industrial light fixture. It's a great addition to minimalist décor and stands out in any room. The Edward machine age chandelier, $263.00. (800) 407-8784 or barnlightelectric.com.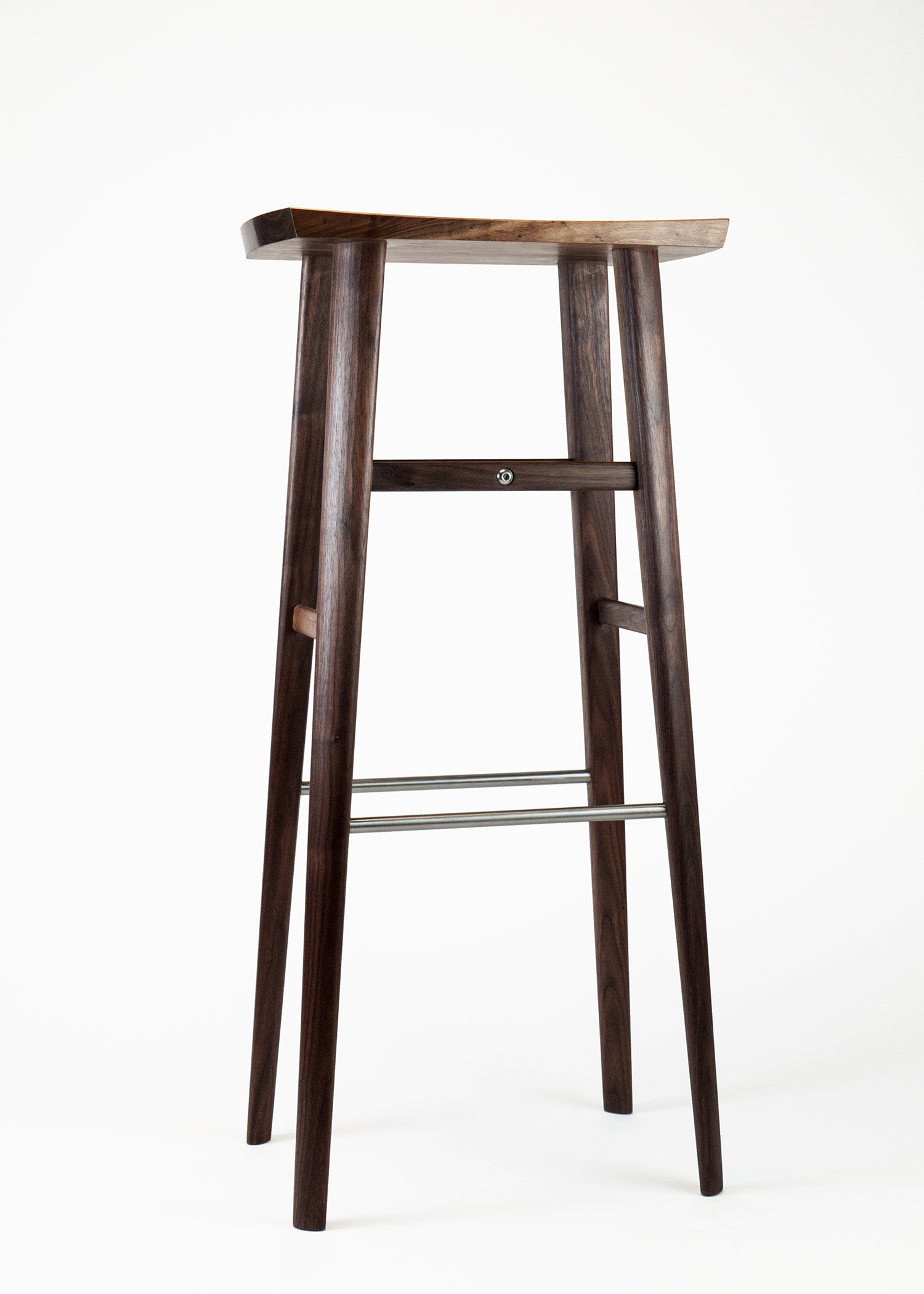 10. Elegant craftsmanship underscores this beautiful piece of functional furniture. Not only great for seating your guests, it will also last for years to come. Maple and brushed-brass bar stool "Elesto," $900. (855) 848-3778 or kaufmann-mercantile.com.

11. This yellow plaid teapot brings your kitchen a cute farm-style pattern, and you can never go wrong with a little pop of color. Use the teapot for your morning tea, and fill it with flowers in the afternoon. Yellow plaid teapot, $29.80. Visit zazzle.com.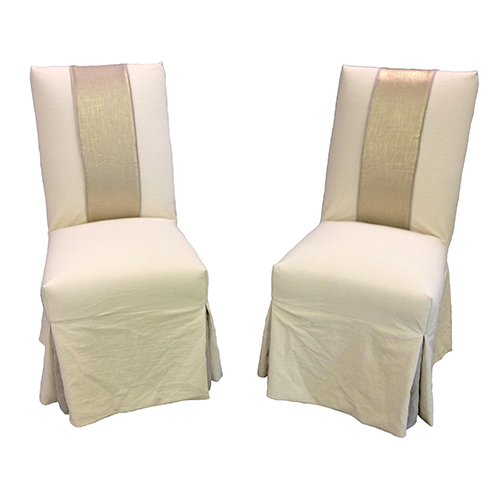 12. Elegance and comfort come together with this chair that's great for guests and dressing up your living room. Each chair is custom made, and there are many fabric options. Parsons chair, $745. Visit quatrine.com.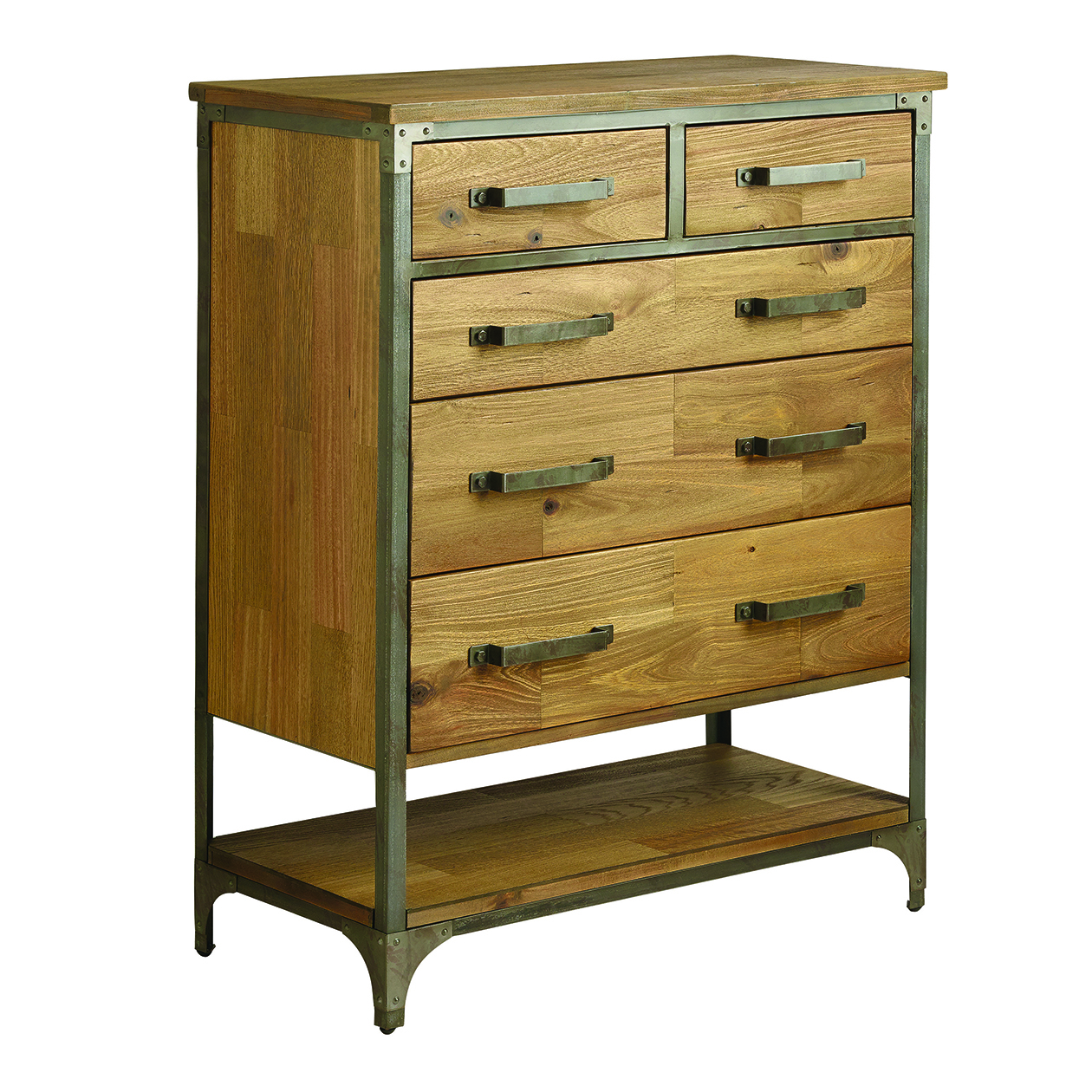 13. This simple wood chest allows for a lot of creativity. Drape a table runner over the top or open the drawers and fill them with plants, and this chest is ready to impress. Aiden chest, $579.99. (877) 967-5362 or worldmarket.com.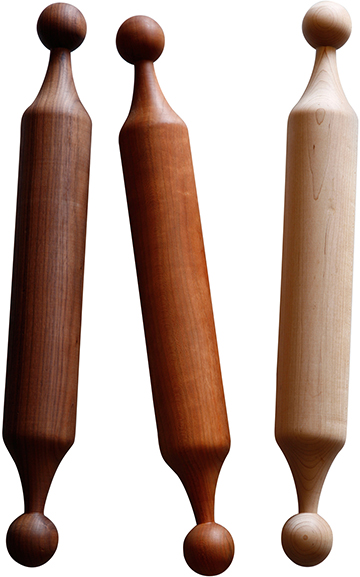 14. The traditional rolling pin gets a modern farmhouse makeover. Choose from three different types of wood and sizes. Large rolling pin, $86. (877) 404-6763 or shophorne.com.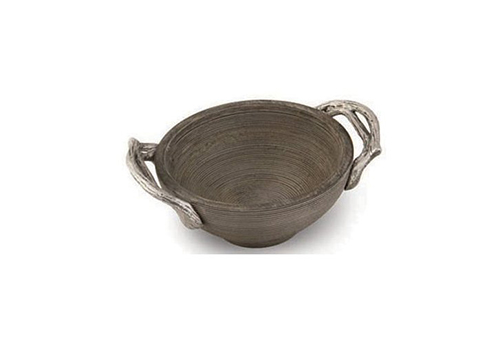 15. Whether you need a catchall dish, or a coffee table accent, this bowl brings a lovely worn patina into your rooms. Weathered wood tidbit bowl, $35. (888) 492-3276 or thecityfarm.com.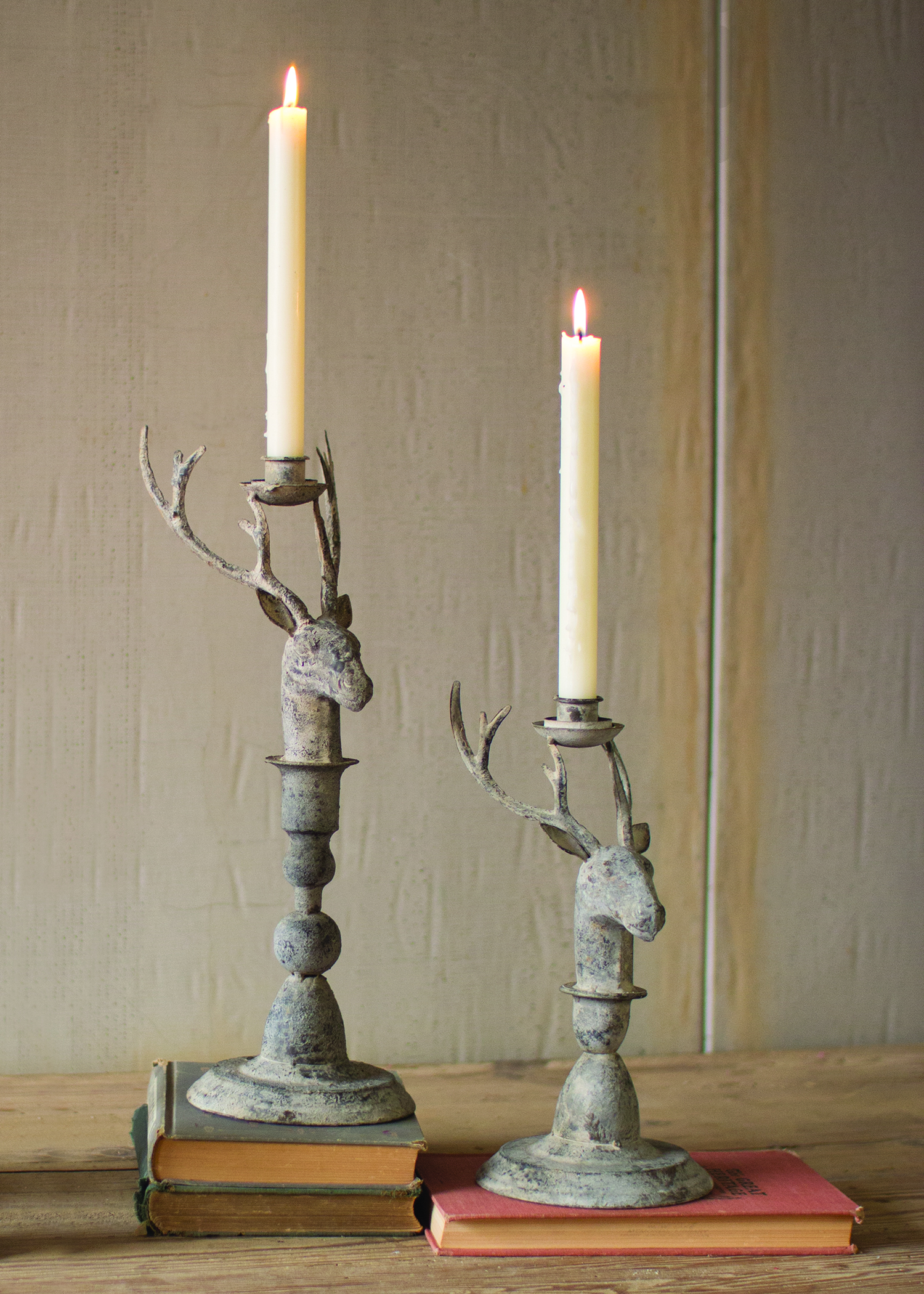 16. Add some simple yet eye-catching details to your home with these rustic candle holders. Set of 2 gray metal deer candle holders, $59. (866) 981-0647 or atwestend.com.