Looking for garden ideas that work every time? If you treat the garden as an extension of your home, says self-taught gardener Jeri Cunningham, you're guaranteed to love the results. Jeri's garden begins on her porch; it flows out the door and windows, beautifully framing her turn-of-the-century cottage in Orange, California.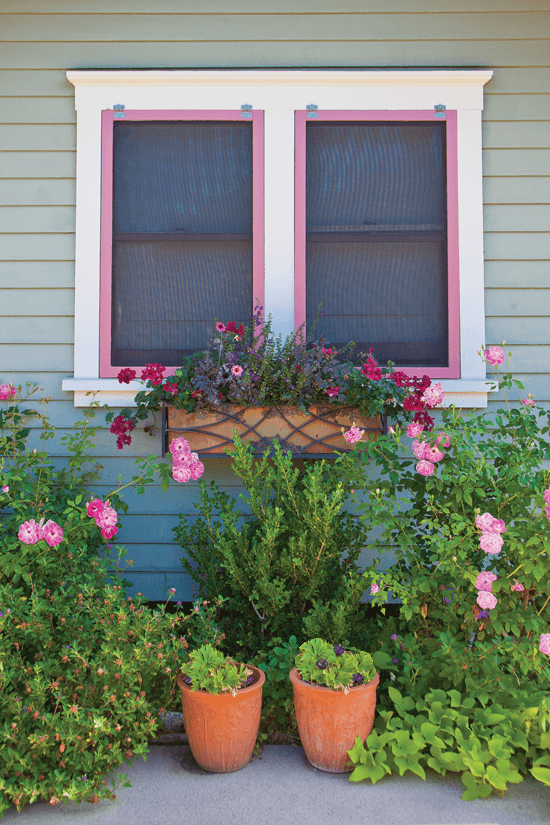 Delphiniums in antique urns and coleus in vintage pots grace the home's grounds, and metal chairs prop up ivy and trailing vinca. Pick flowers that match your furniture or that mean something special to you—they could even be an extension of a theme inside your home.
Related Reading: 10 Things Beginning Gardeners Should Know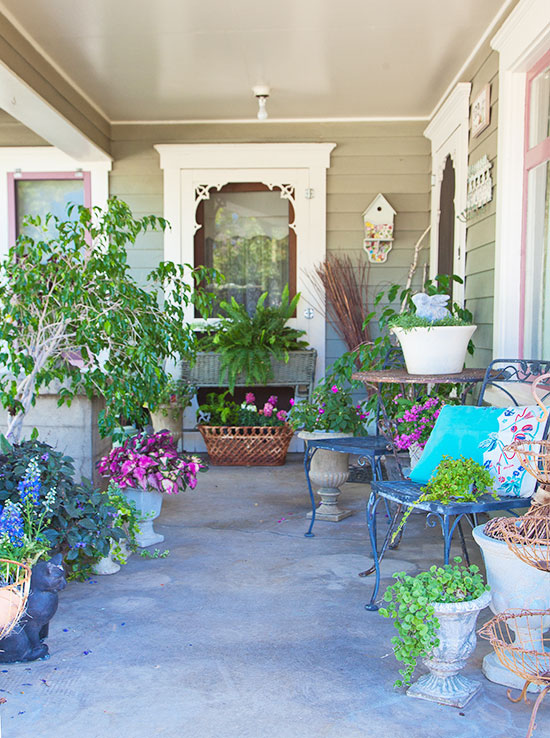 As Jeri says, "Start one flower bed at a time." Don't rush your garden; let nature do its work. Once you have an idea of what you want your garden to look like, plant your foundation pieces (trees, permanent shrubs, etc.) first; then add the plants and flowers that grow seasonally. Don't be afraid to ask for help if you're having difficulty planting some items; better to take the time to plant it right than to have to dig it up later.

Looking for more gardening ideas? Check out this post on ways to add vintage flair to your garden. Or this one all about the basics of cottage garden style. 
Of course, don't forget to follow us on Instagram, Facebook and Pinterest to get your daily dose of cottage inspiration!