When you have a love for entertaining and a good garden party, you can sometimes earn the title of Hostess with the Mostest, and few are more deserving of that designation than Annette Maldonado. Her Palmdale, California, home is an expression of her farmhouse-meets-cottage rental style, and she's an expert at creating beautiful garden parties that make guests feel special. Her Instagram, @cherished_ treasures_, is full of inspiring images featuring Annette's tablescapes and welcoming vignettes, each one achieved on a budget and in accordance with rental restrictions.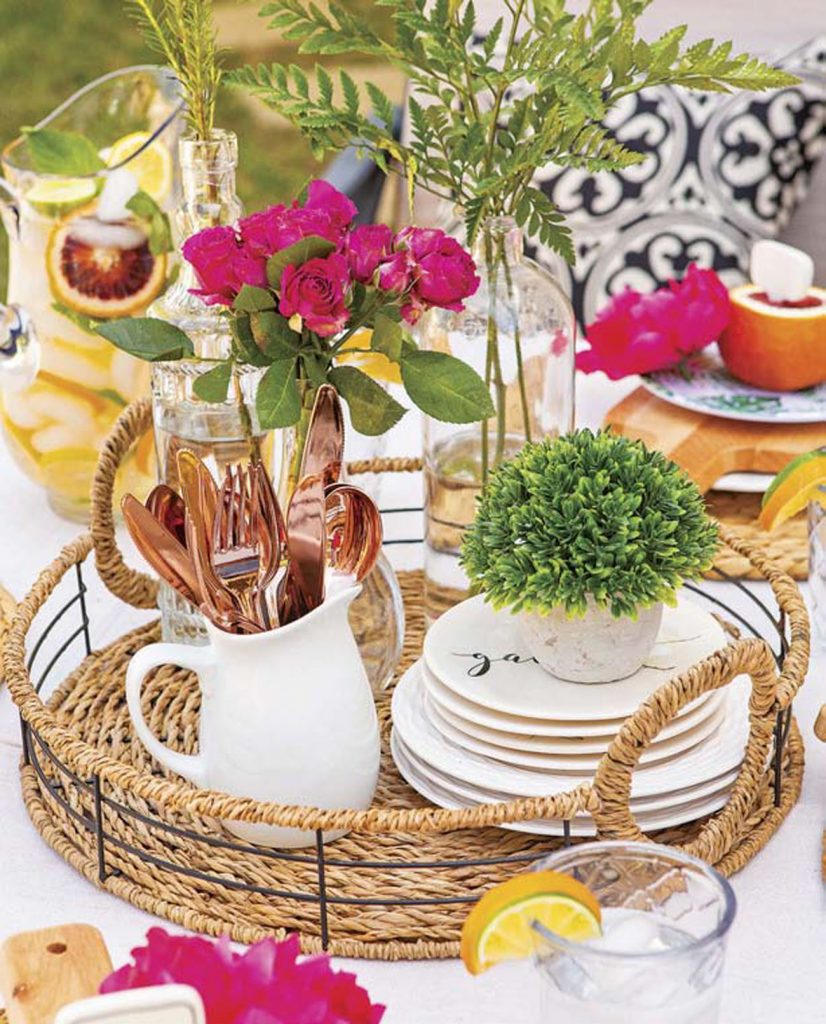 GARDEN PARTY VIBES
Annette takes advantage of the balmy southern California temperatures and often hosts brunches and parties in her backyard. "I enjoy creating outdoor spaces where my friends and family can enjoy the weather and make memories together," she says. While she frequently uses her patio to host, she also uses her actual yard. For this spring bruncheon she placed wooden pallets on the grass to create a tablescape.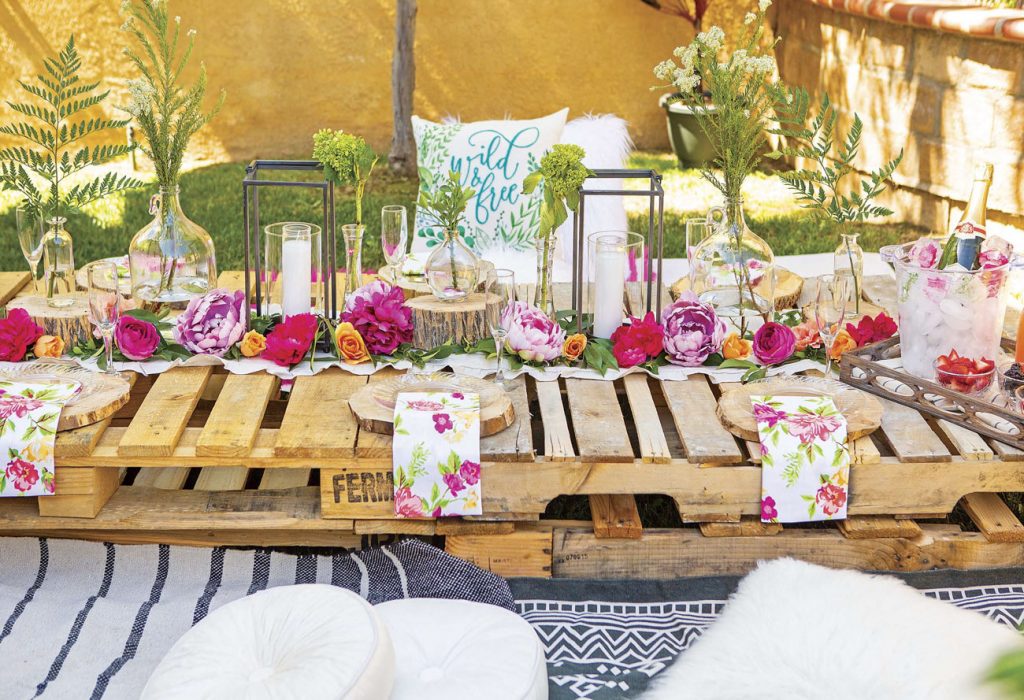 "It's my take on a picnic," she explains. To make it comfy, she added blankets and throw pillows. Other times, she styles her traditional round patio table for more intimate gatherings with textured placemats, colorful flowers and leafy centerpieces, which add height. "I find most of my items on clearance at flea markets, thrift stores and home décor stores," she shares. Her parties illustrate that the most important commodity is creativity!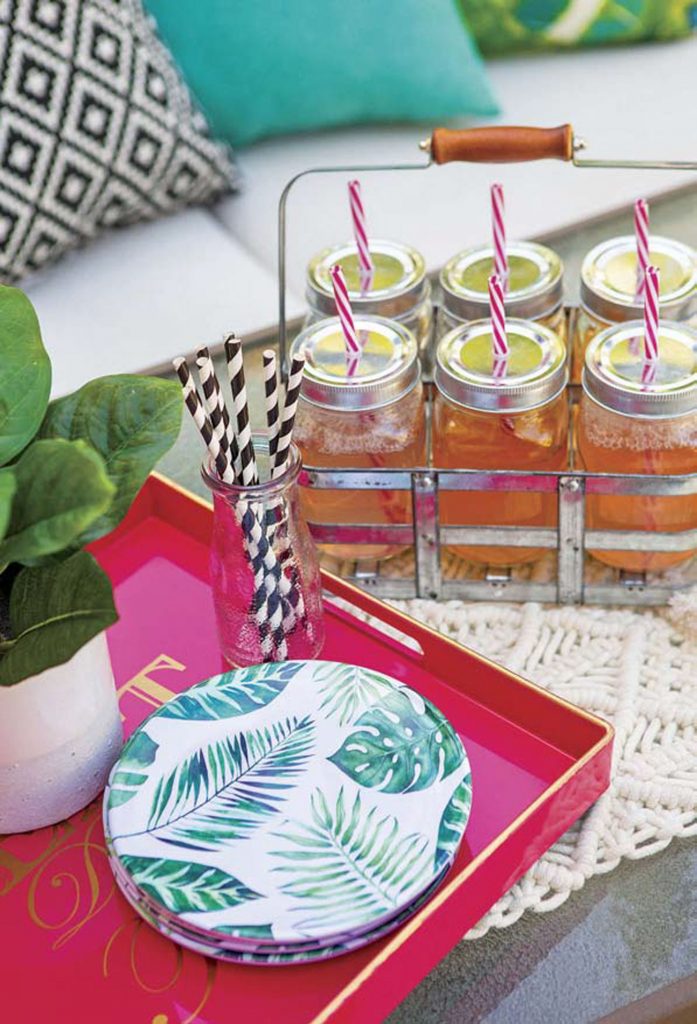 A PLACE OF ONE'S OWN
Place settings are another way that Annette makes guests feel loved—after all, it's a little spot that's just for them. "My place settings have textures and layers," Annette says. They also showcase her creativity. She uses anything from open books to cutting boards to tree-stump slices to make personalized settings.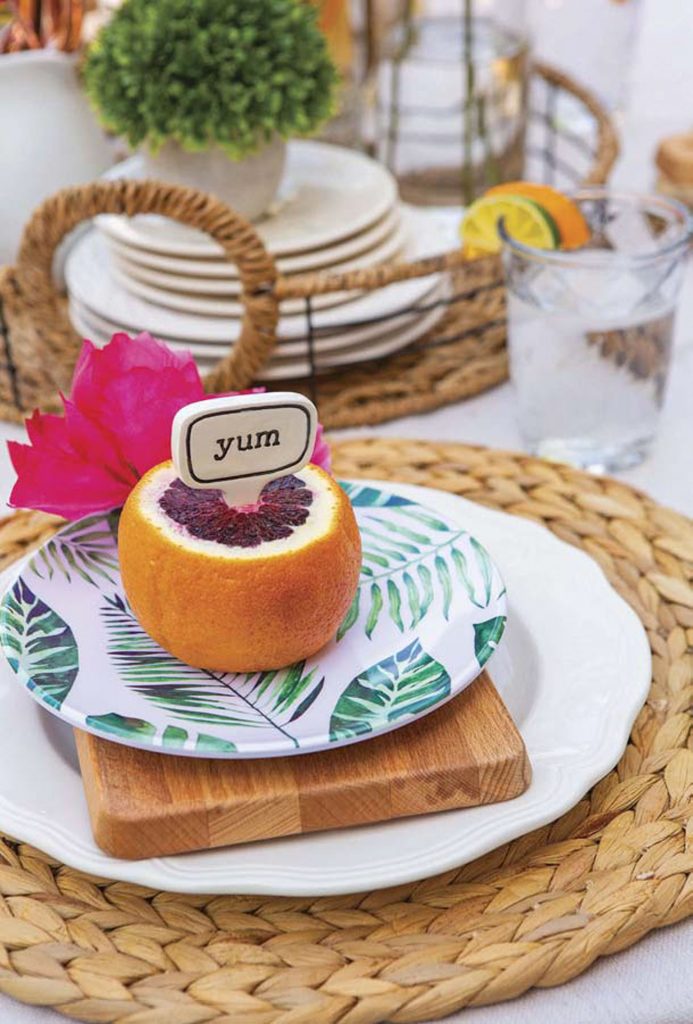 "I use items that add height and dimension as well as tie together," she says. She often incorporates multiple items into each setting. For her outdoor luncheon, she stacked a woven placemat, white plate and cutting board. Then she added a printed plate with an opened blood orange, a flower and a "Yum" topper. The details ground the tablescape and convey the party's theme and spirit.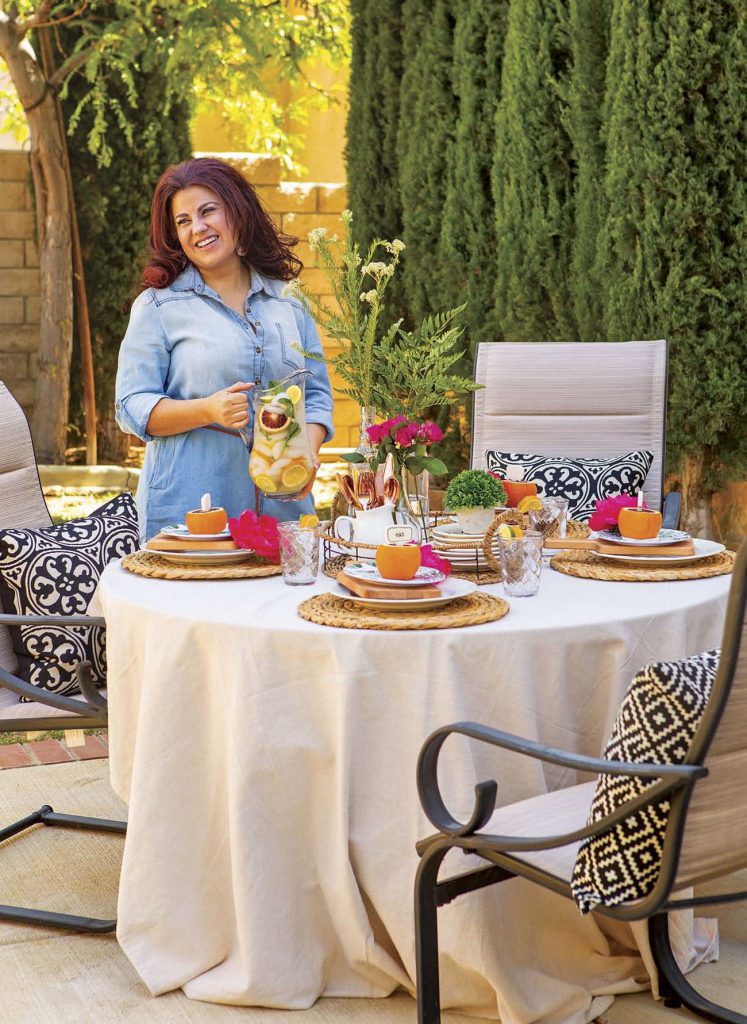 WELCOME WISHES
With her innate understanding of composition and artistry, Annette's parties and vignettes are visual feasts for the eyes and heart. "I love creating spaces that make people feel welcome," she says. And she does just that, allowing her creativity to be enjoyed by all who cross her threshold.
"I enjoy creating outdoor spaces where my friends and family can enjoy the weather and make memories together."

Want more simply beautiful ideas? Check out this post on Setting a Table with Limoges.
Of course, don't forget to follow us on Instagram, Facebook and Pinterest to get your daily dose of cottage inspiration!