This Amagansett beach house in the New York Hamptons, which originally was a horse farm, was always quaint but not quite as lovely as it is now that homeowner Amelia Irvine retouched it with some new paint and pattern. "I became way too good at painting after this," says Amelia. "Every single thing was left untouched by paint."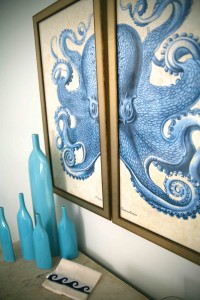 Accent colors and pattern become the main attraction, breaking up the mostly neutral interior with energetic bursts of color that lend the 1930s beach home's classic style some modern pizzazz. While the home is Amelia and her husband's summer getaway, it's cozy and inviting enough to stay all year-round. Below, she shares her secrets for making a home pop with color and pattern.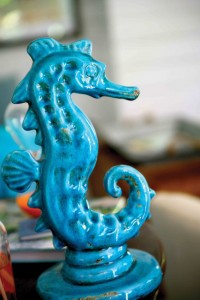 Start with a clean slate.
Deciding she'd rather start fresh, Amelia, along with her husband, ripped almost everything out of the beach cottage to give it a cohesive yet approachable design. They dressed up some of the walls with white wainscoting-like paneling, adding a clean look to the old cottage style.
Many walls are painted in classic colors such as patriot white or pale blue that open the space and encourage sunlight to stream inside, while others stand out in a bold orange poppy hue. "Orange is the only color that pops because I was bored with blue by the time I got to the dining room," says Amelia.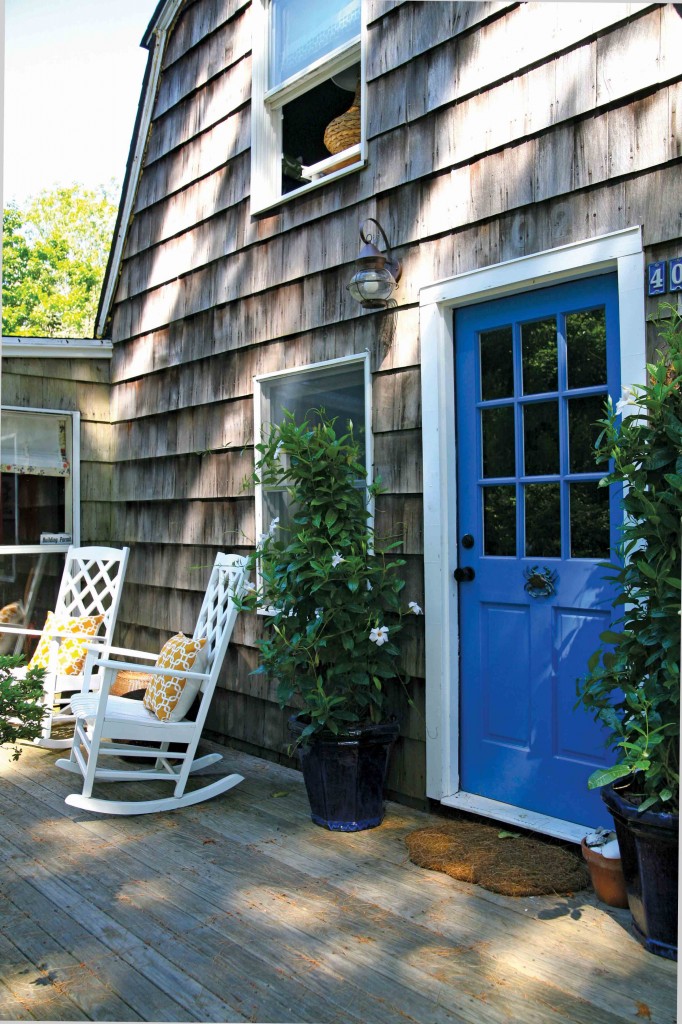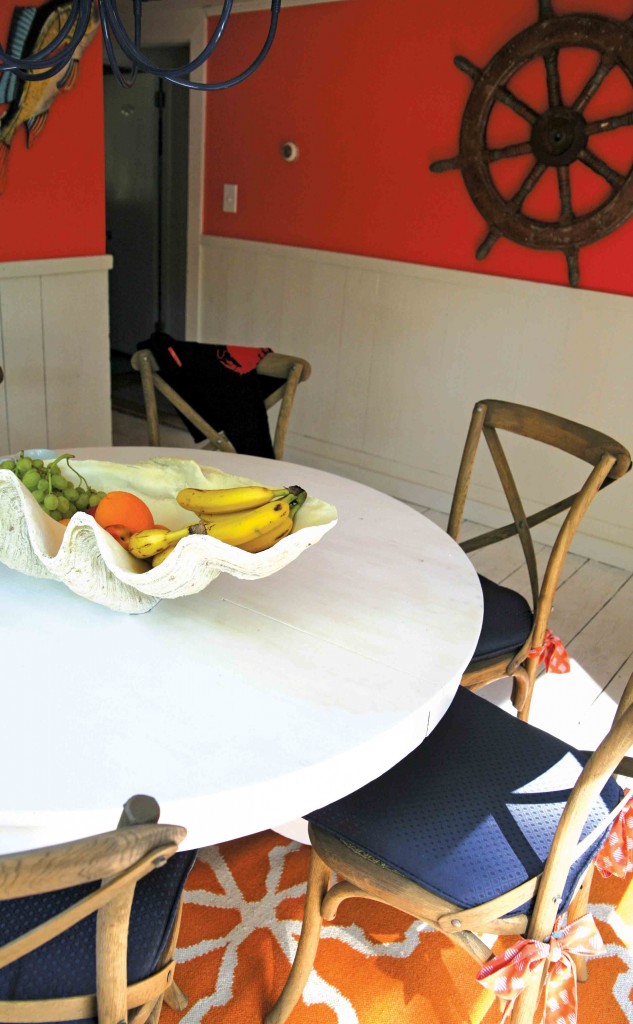 Make your colors and accessories personal.
While blue may be a go-to wall color for a soothing beach cottage aesthetic, that's not the only reason why she chose sky blue to bring the outside in for the upstairs guest bedroom. It's also her husband's favorite color, as he has fond childhood memories of having a blue bedroom, and it inspired the color choice. "We wanted it to feel like it was in the sky—like it's a hideaway," says Amelia. "It's very relaxed and that's what we wanted the cottage to be."

One easy tip for personalizing your decor is to pick up pieces whenever you travel. That's what Amelia does—and now, she's filled her beach cottage with many unique finds from beach-themed art prints to other odds and ends. "I'm a big fan of buying anything I like when I see it and hoping one day I'll figure where to put it," says Amelia. Luckily for her, when she remodeled her beach home, she says, "I had an existing treasure trove of things I was dying to put out."