Recently Joanna Goddard and team got a chance to peek inside the home of artist and designer John Derian. You know him from his iconic decoupage art filled with fanciful vintage illustration and paper ephemera which he's turned into both a housewares line and a book. Well, his home—a former sea captain's cottage—is just as whimsical and creative as you think it would be.
The 18th-century cape house is located in Provincetown and is a trove of treasures old and new. By old, I mean original peeling wallpaper from the turn of the century up to the 1930's. Surrounded by John's classic cottage furnishings which boast simple slipcovered silhouettes, it's more delightful than dilapidated.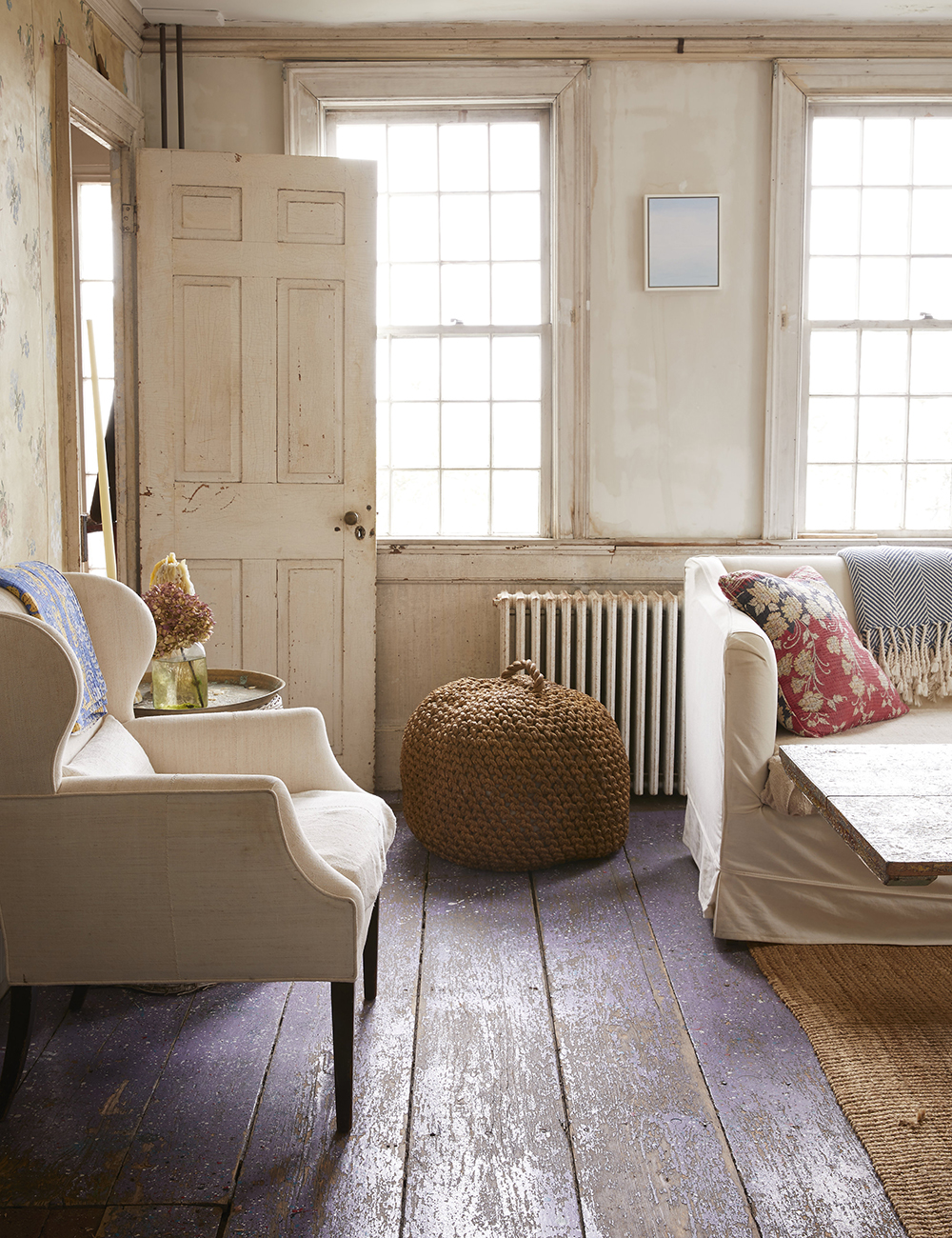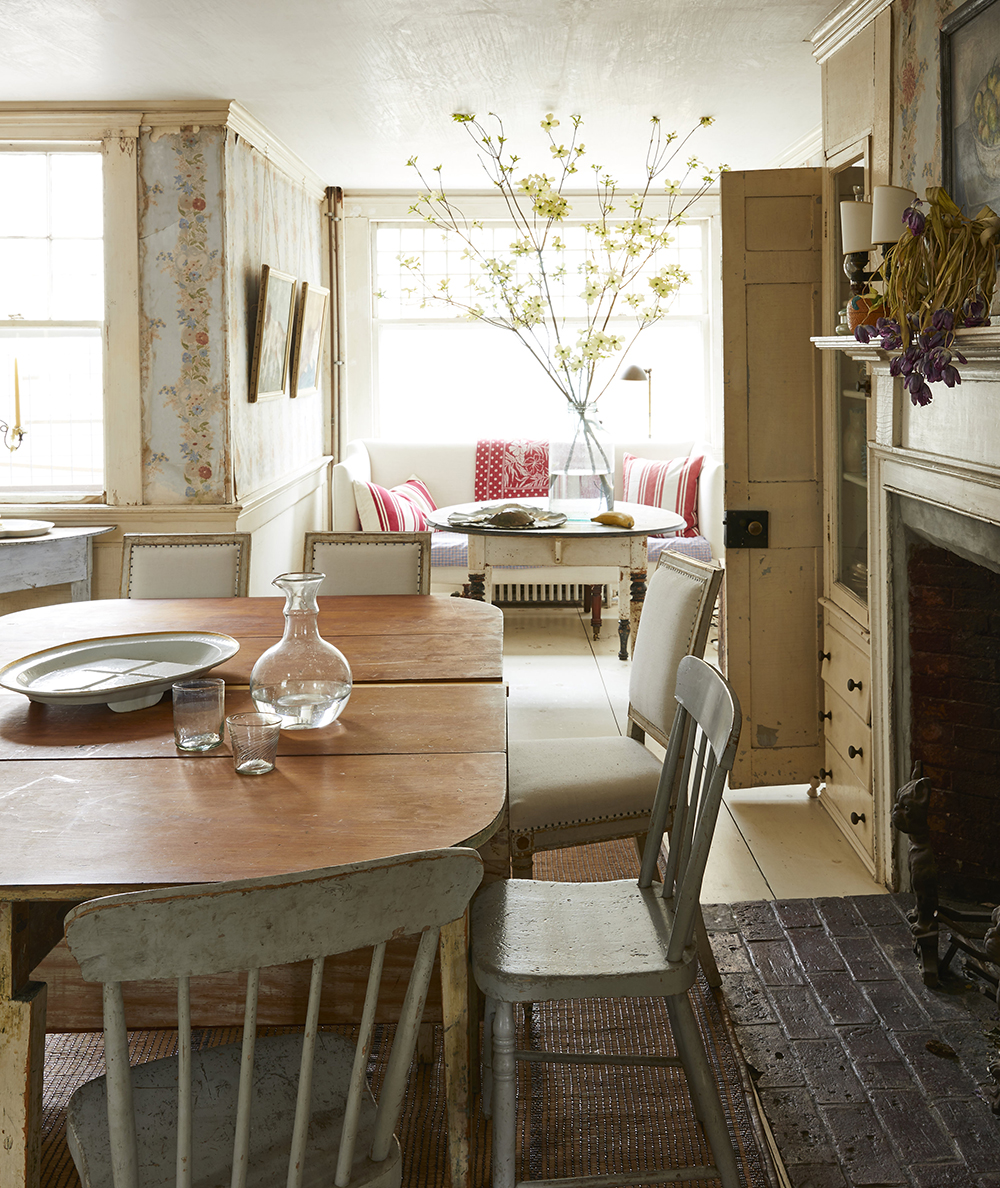 That curious charm extends into the whimsical vignettes that stake claim to the nooks and crannies of every tabletop in every room. Just like the awe and wonder one experiences when appreciating a Derian work of art, your eye can't help but eagerly pour over each inch of the rooms excited to discover one oddity and specimen after another that John Derian clearly deems worthy of his well-curated home.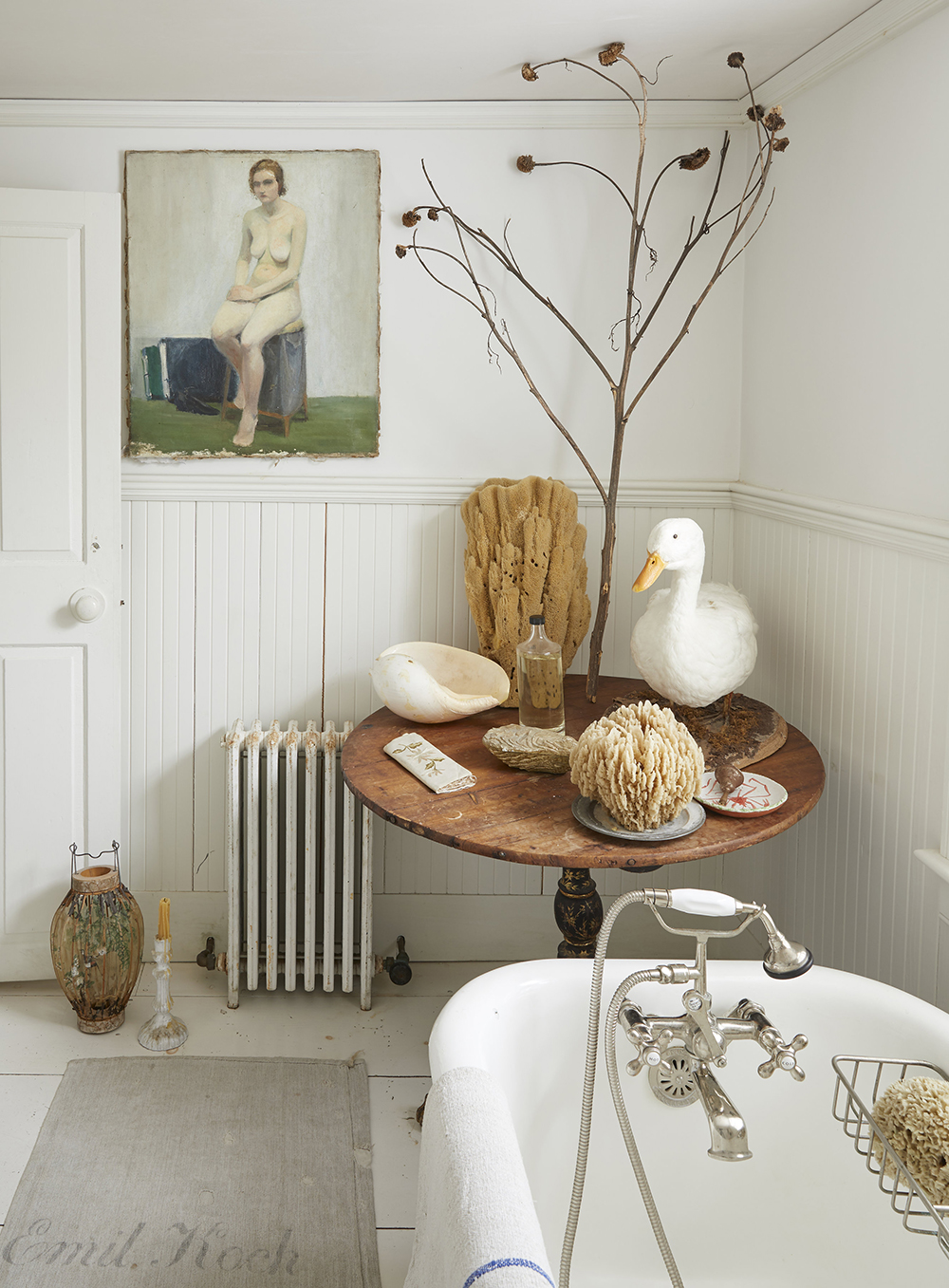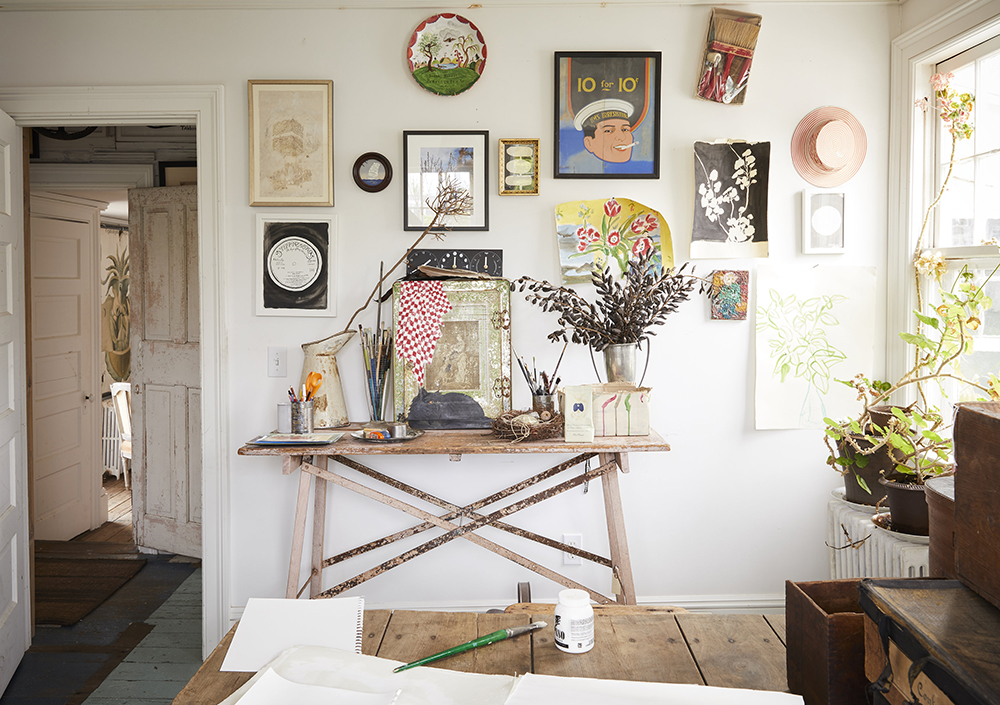 Ever wondered John's entertaining style? Or his preferred way for dressing a bed? Hop over to Joanna's blog to see the full tour and prepare to get inspired to go treasure hunting and the flea markets and the shore.
Of course, don't forget to follow us on Instagram , Facebook and Pinterest to get your daily dose of cottage inspiration!