What better way to herald autumn's arrival than with a festive porch or entryway to greet your guests? With some natural elements, a few warm touches and a crafty find or two, you can create a divine doorway to remember.
1. Find fall flora. From wheat stalks to twigs, amber leaves to mums and sunflowers, there's a wealth of natural elements that are just as colorful as any springtime bloom. Hang an autumn wreath on the door or make a simple spray with wheat.

2. Outfit your entry with fruits and veggies. Who says treats only come out at Halloween? Keep a basket of red ripe apples or persimmons handy at the front door. Bedeck your porch with colorful gourds the whole season. Their bright color recalls the bounty of harvest time.
3. Make it cozy with texture. Use an old market bag or wicker tote as a flower pot and find a rusty wire basket to hold a bushel of fruit. Using things with a vintage patina evokes the nostalgia of fall.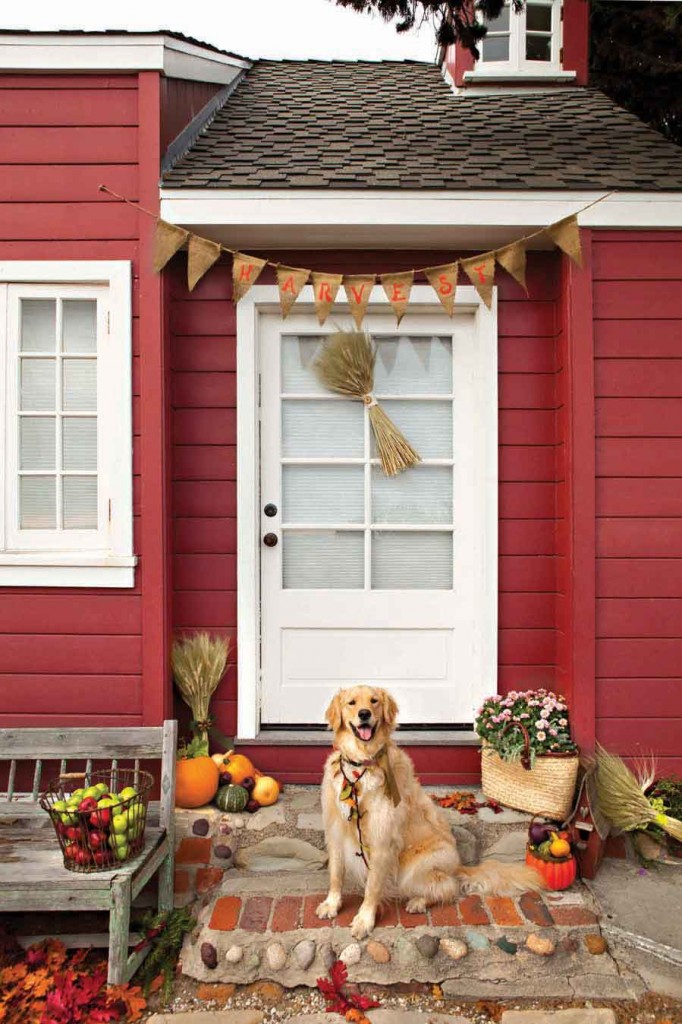 4. Get crafty. Hang a garland of burlap bunting touting a seasonal wish. Handmade décor adds the perfect bit of cottage charm.

5. Do something irreverent. A crown of spooky skulls, a larger-than-life pumpkin or just a retro bicycle with a speckled squash passenger. This is the season to have devilish fun with your decor.