Unlike summer outdoor entertaining that carries with it a warm, bright and seemingly light casual feel, fall entertaining embodies a more rustic, layered appeal that successfully brings in nature's own beautiful elements.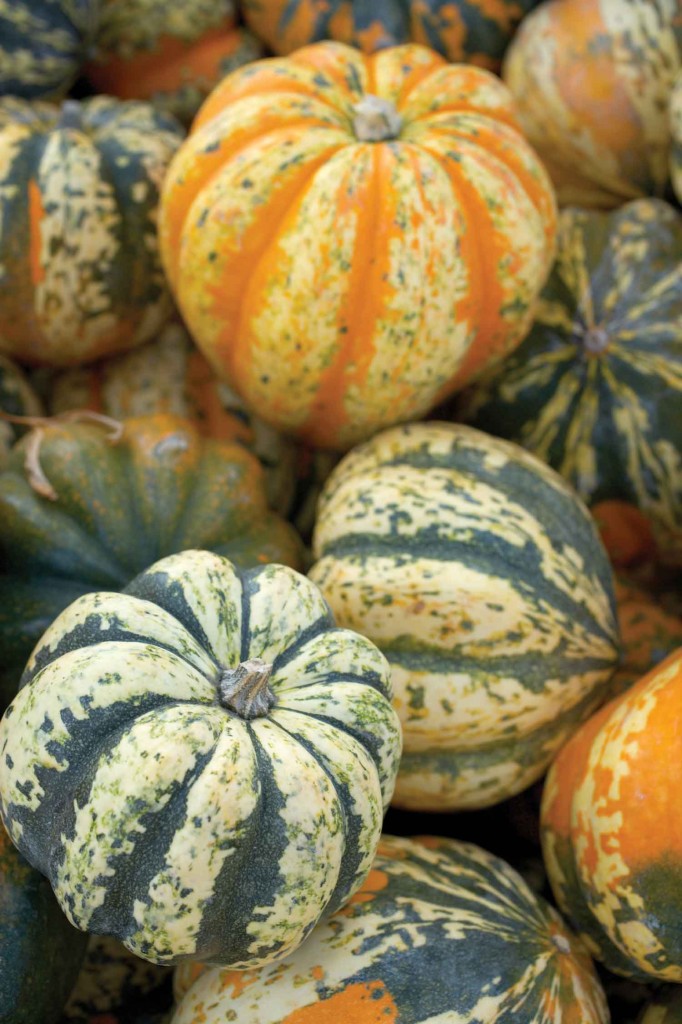 Add texture and incorporate more woody elements, says Eric Cortina, creative director of Roger's Gardens, a nursery and home furnishing center in Newport Beach, California. To create the perfect setting, opt for things with an aged and worn quality. Terracotta and wicker items are beautiful, natural elements to add to the scene and, when using metals, stick to finished pieces with an aged patina such as pewter.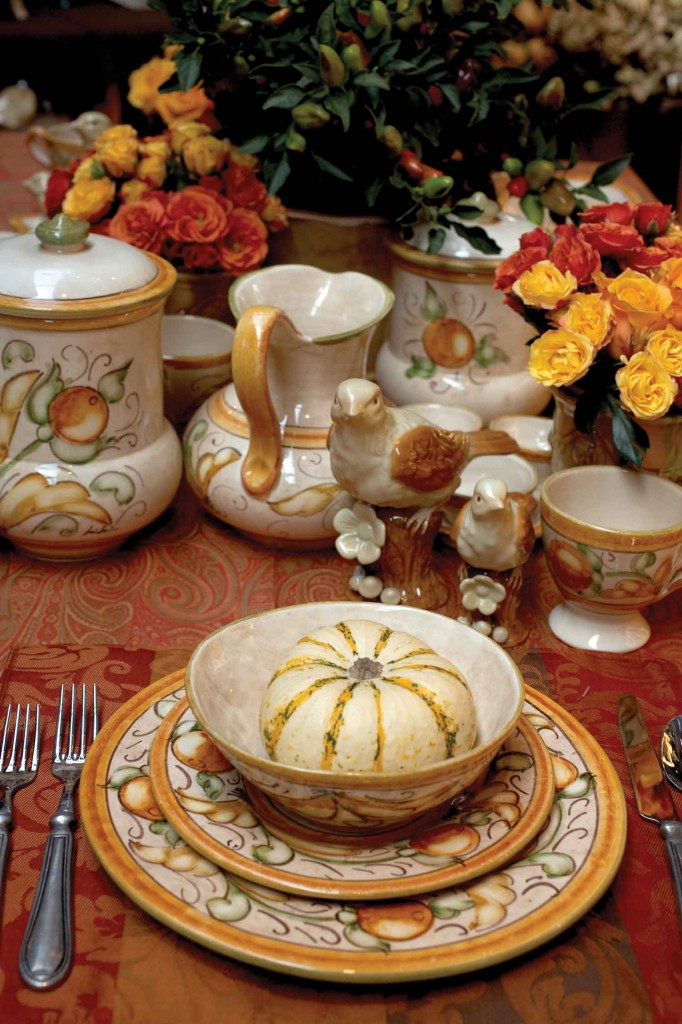 As the weather may climb into colder temps, consider warm touches and comforts to lend a personal feel to the scene.
"Telling your guests what to expect makes it much more enjoyable for them, so they come equipped for the weather," Eric says. He takes indoor style outside to create a homey effect through accessories that are functional.
Eric collects antique quilts, which he throws over benches or chairs for guests to bundle in while indoor pillows are repurposed outside to add a bit of luxury.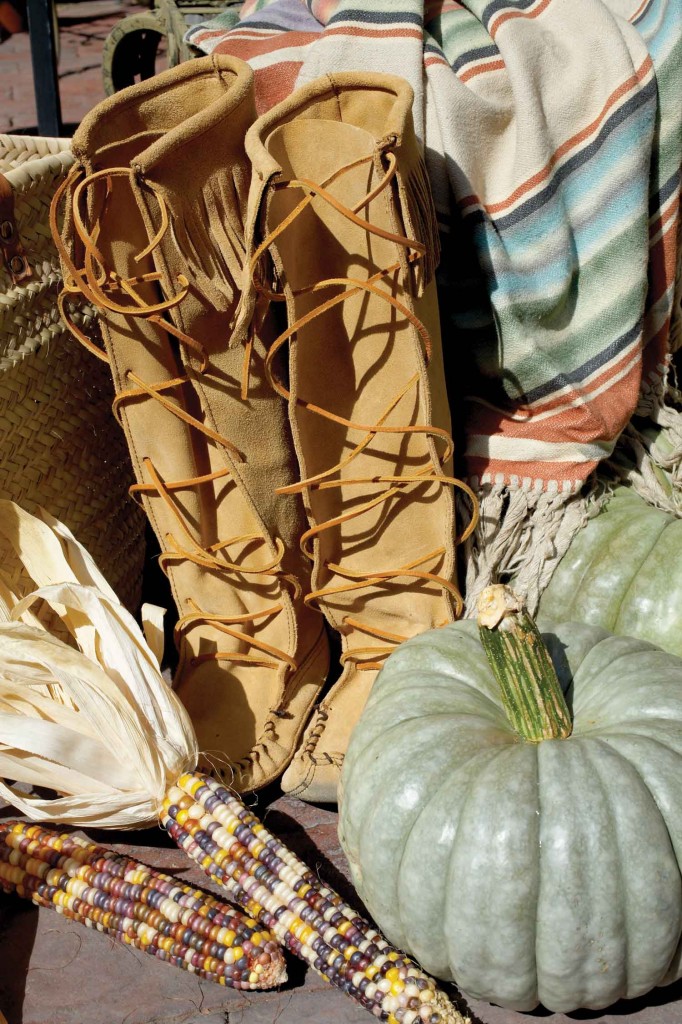 Keeping comfortable and being captivated by a well-dressed table is the basis for a show-stopping event. In compiling the elements, there are no strict rules—simply follow the guidelines and tastes of your own personality.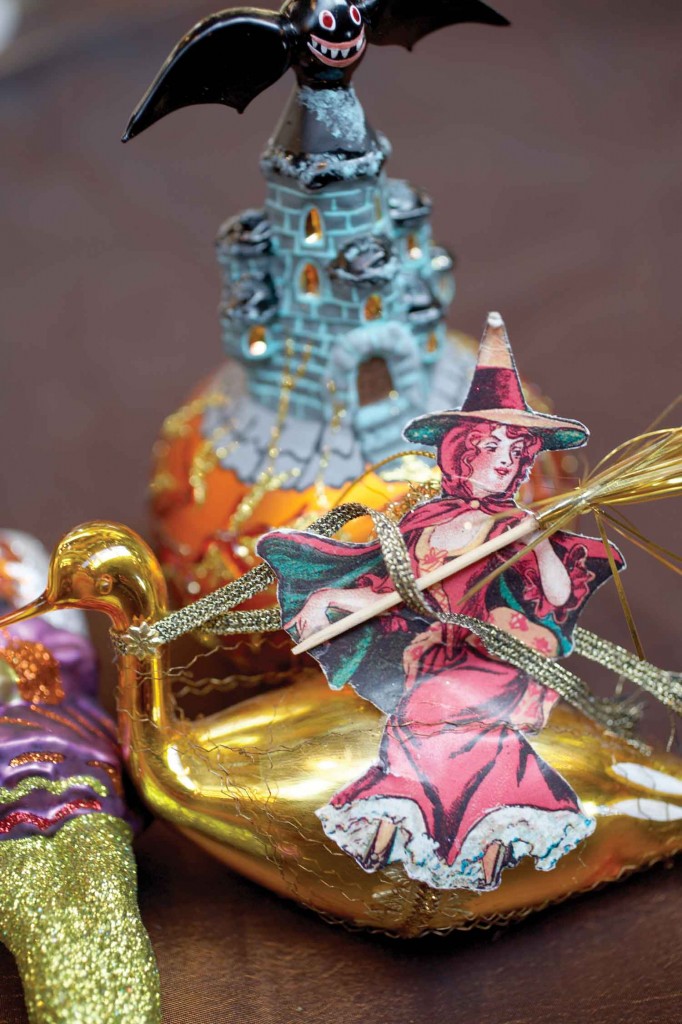 "I usually tend to choose a solid print since there is so much happening on the table already," Eric says. "There is also that bohemian quality of mixing everything that is so exciting."
White dinner plates and serving dishes are easy foundation pieces to mix in serving accents in earthy amber tones. Earthenware materials create an organic feel that perfectly complements both the colors and tastes of this season's recipes.
Let the outdoors shine when designing centerpieces. When it comes to flowers and plants, the choices are endless. Play with different textures of foliage. "At Roger's Gardens, we incorporate a lot of succulents into floral arrangements to give a new twist on fall colors and create a more Mediterranean and European look," Eric says.
Mix vibrant colors from the warmer seasons with the darker earth tones of fall to add depth to table arrangements. Coleus flowers are becoming increasingly popular, and exotic varieties such as the small-leaf Inky Fingers with its lime-green trim or the large-leaf Big Red Judy with its oxblood red shade are perfectly suited to bring any arrangement to life.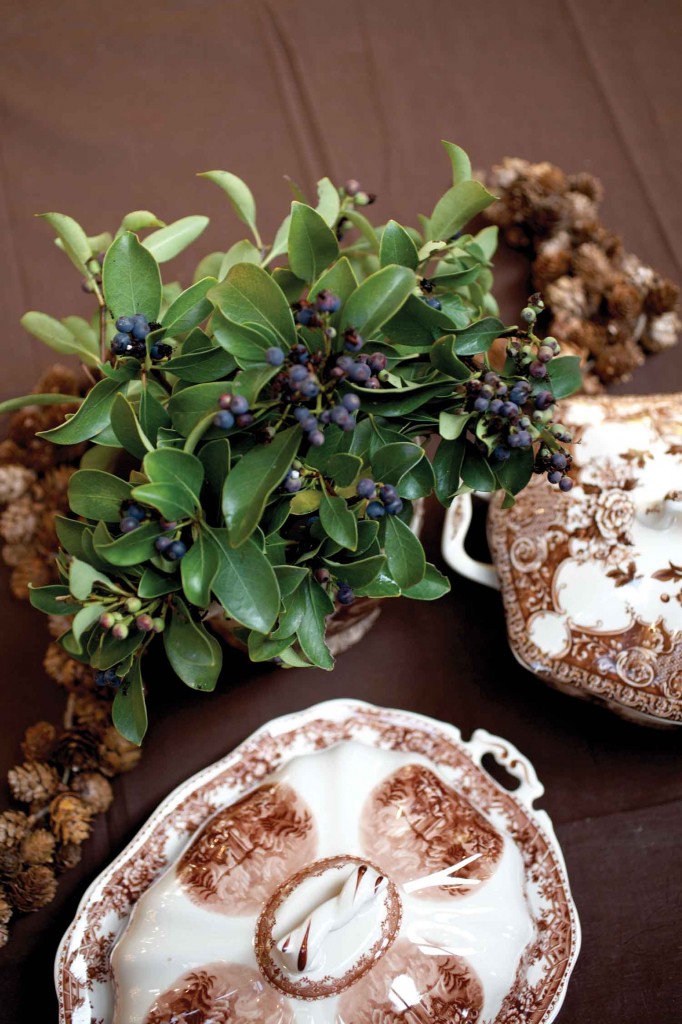 When used correctly, pumpkins and gourds can be some of the most beautiful and interesting natural elements in a setting. As the staple iconic image of the season, do not be limited by the traditional orange pumpkin, but rather dare to dream of the uniquely flattened Cinderella pumpkin or the superbly rounded Fairytale pumpkin.
"I love to group pumpkins in a row down the table if they are the appropriate size; I think they look incredible," Eric says. Combine different heights and sizes, be bold and cluster them at the doors or even arrange them down a line of steps to create an eye-catching look.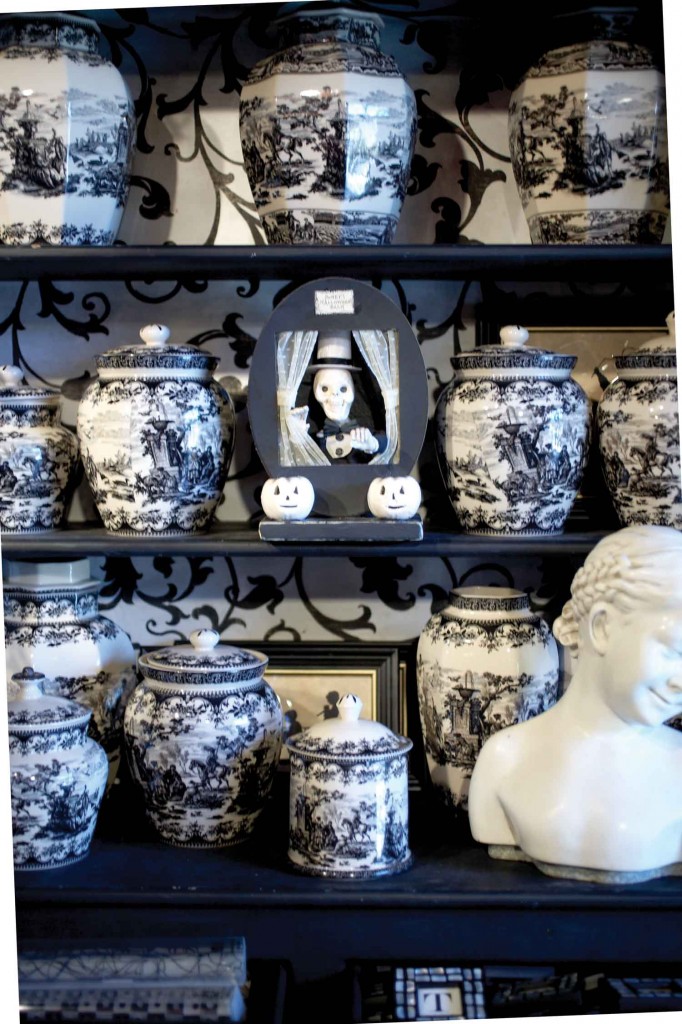 From the menu, the flowers and even to the serving spoons, simplicity creates comfortable elegance. Set the table with space in mind, as it's easy to overcrowd the scene. While rustic table decor is vital to setting the mood of the event, the real experience is created by those individuals gathered around it.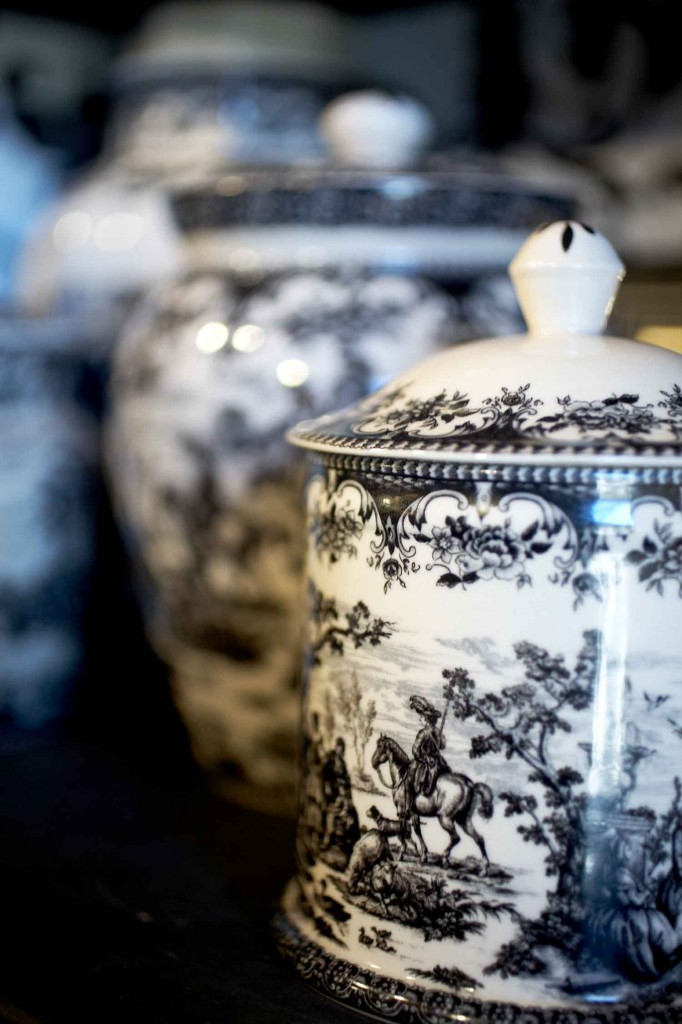 Hosting a fall outdoor entertaining event that showcases this simplicity will make you feel special as well as your guests.