When it comes to decking your halls for the holidays, decorating your Christmas mantel is just as important as festooning your Christmas tree with tinsel and baubles. Your mantel, after all, is the focal point of your space, so be sure to highlight it in such a way that it commands the attention it deserves, no matter what your holiday style is this year. If you're looking for holiday decorating ideas, follow along with these charming tips for mantel decorating.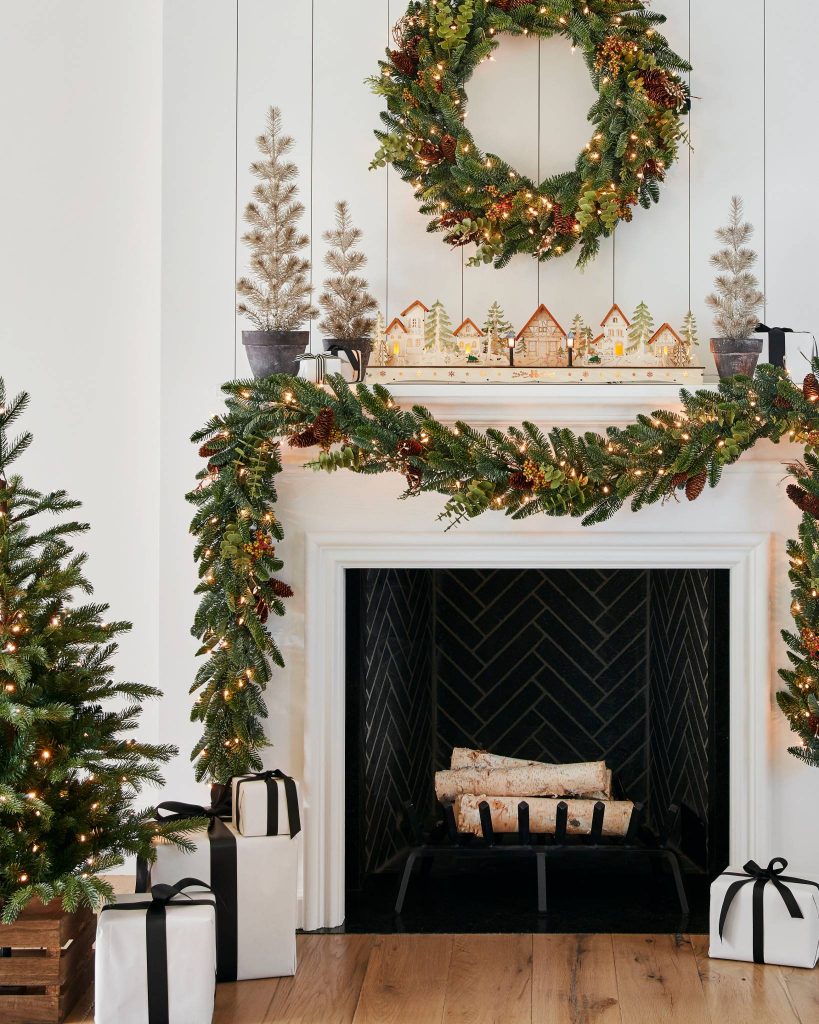 Play with Height
When decorating your Christmas mantel, consider adding interest both vertically and horizontally. Mixing up objects in varying heights can add personality and a sense of playfulness to your display. Some creative ideas for mantel decor can include gingerbread houses, ornaments (we love the look of vintage Shiny Brite finial tree toppers standing on their own or glass apothecary jars filled with ornament balls), tiny Christmas trees, candles, candle holders, pine cones, lanterns, wrapped gifts and more. Tall pillar candles, like these flameless LED candles from Balsam Hill, can create a romantic ambience. The more variety the better!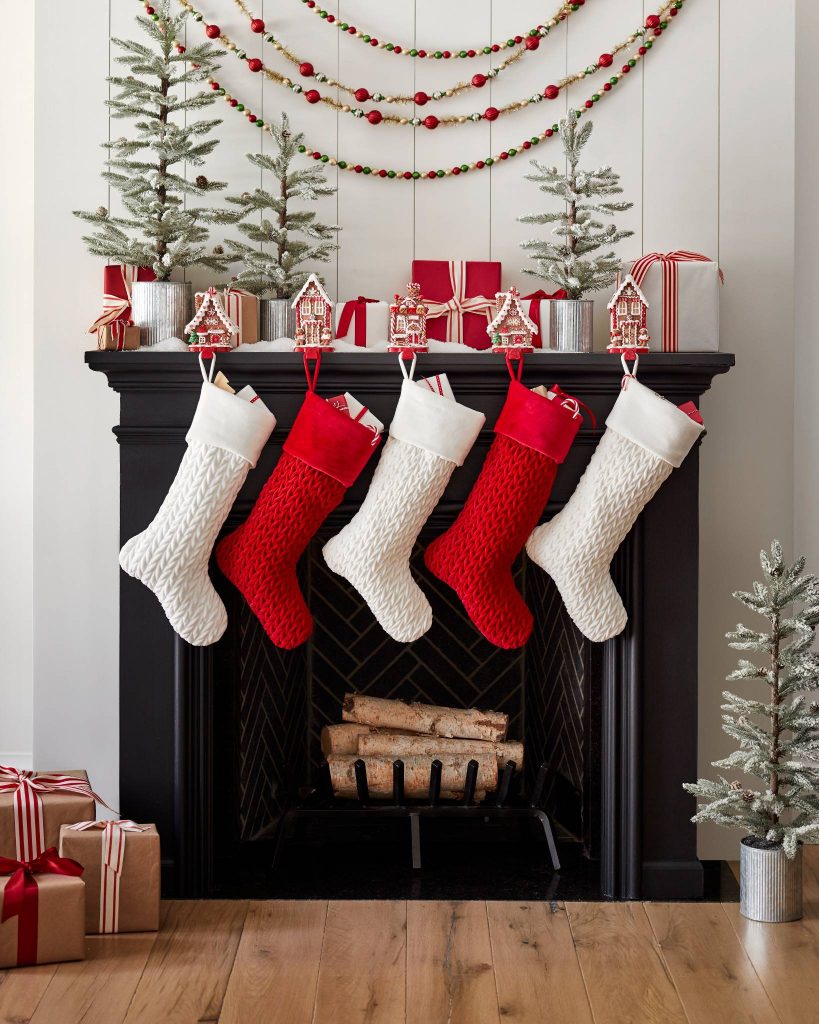 Green It Up with a Garland
No holiday mantel is complete without a garland. Real or faux, a garland can add color and whimsy to your holiday mantel. There are so many styles of garlands to choose from. Go for a more minimal look with a natural garland with a simple ribbon. Feeling a little fancy? Create a dramatic look with a lush garland bedazzled with metallic ornaments, ribbon and glitter. Be sure to coordinate the garland and its details with the look of your Christmas tree so everything is cohesive.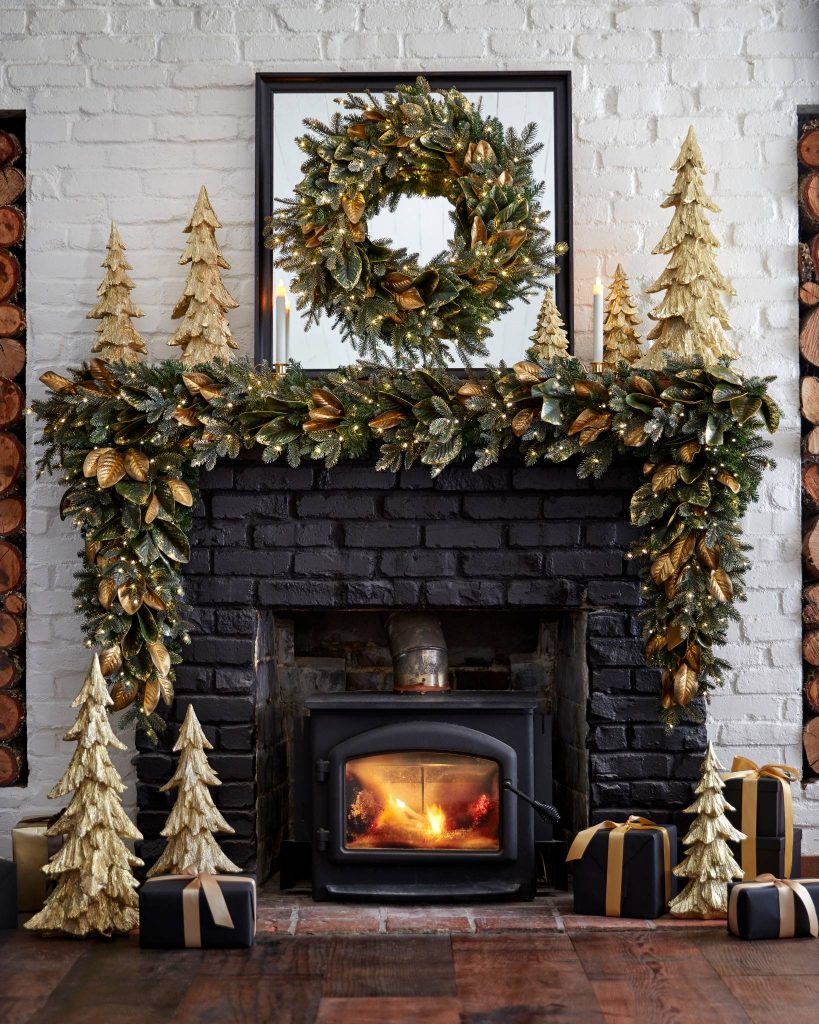 Say It with Stockings
Stockings are the final accessory for your Christmas mantel. Whether you use stockings that are elegant, knitted, handmade or kitschy, select the colors, textures and styles that tie in perfectly with your overall holiday theme. Stockings in the same color can look more formal, while a mismatched look on the other hand has more of a casual vibe. These braided stockings from Balsam Hill can add texture and warmth to any holiday mantel. If you have children in the home, consider whether you want toys or candies peeking out from the tops of your stockings.
For a customized look with plenty of personality, try crafting your family's stockings this year with a DIY painted stocking tutorial, or creating a mini stocking advent calendar garland that you can fill with treats to count down each day till Christmas. Joining us for the 12 Days of Cottage Christmas? This is the tutorial you're looking for!
Whatever you choose to decorate with, create a festive look with all the holiday trimmings you love.
Make sure you sign up for our 12 days of Cottage Christmas Newsletters to get access to all our free printables!
Did you miss yesterday's post about decorating your porch? Get caught up by clicking here. Then check out the checklist below to see what's to come.

 Looking for more mantel inspiration? Check out this post on 2 different takes on a winter mantel.
Of course, don't forget to follow us on Instagram, Facebook and Pinterest to get your daily dose of cottage inspiration!