Homes south of the Mason-Dixon line are steeped in history. A look that has stood the test of time, Southern tradition doesn't always play well with modern minimalism. But interior designer Lauren Davenport Imber of Davenport Designs, Ltd., says all you need to create a contemporary look imbued with Southern sensibilities is a clear focus and a keen eye for balance.
Bright Ideas
When the owners of a home in the historic Brookhaven neighborhood of Atlanta, Georgia, came to Lauren, they wanted a fresh, livable look that respected the home's history. "We wanted to keep the integrity of the home in terms of the architecture and the footprint, but just reallocate some spaces and open it up so it was more cohesive," Lauren says.
Part of achieving that openness meant keeping spaces illuminated—a common thread in nearly every design decision. "Keeping things light and bright and letting in as much natural light as possible was very important to my clients," Lauren says.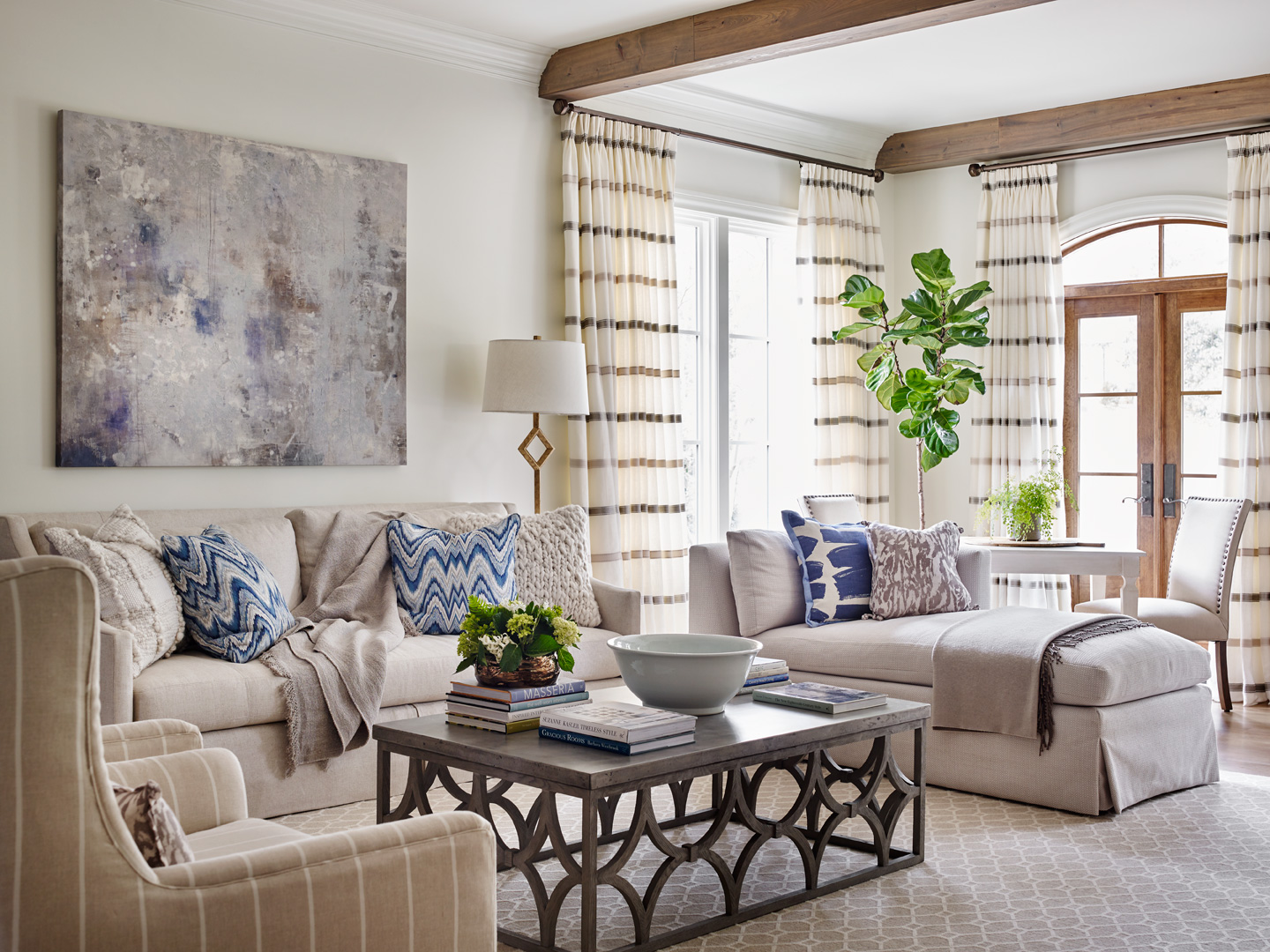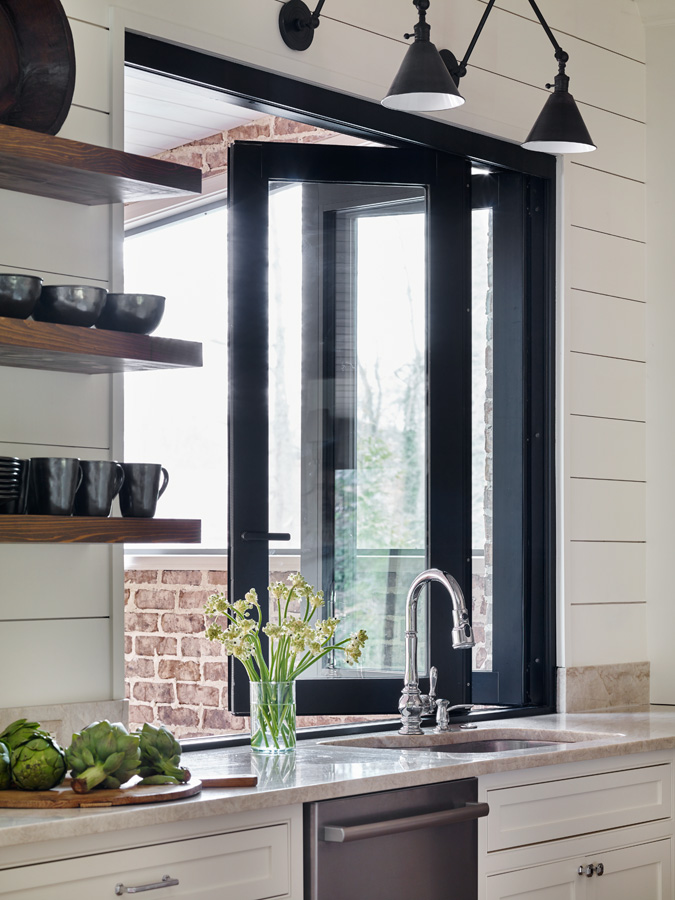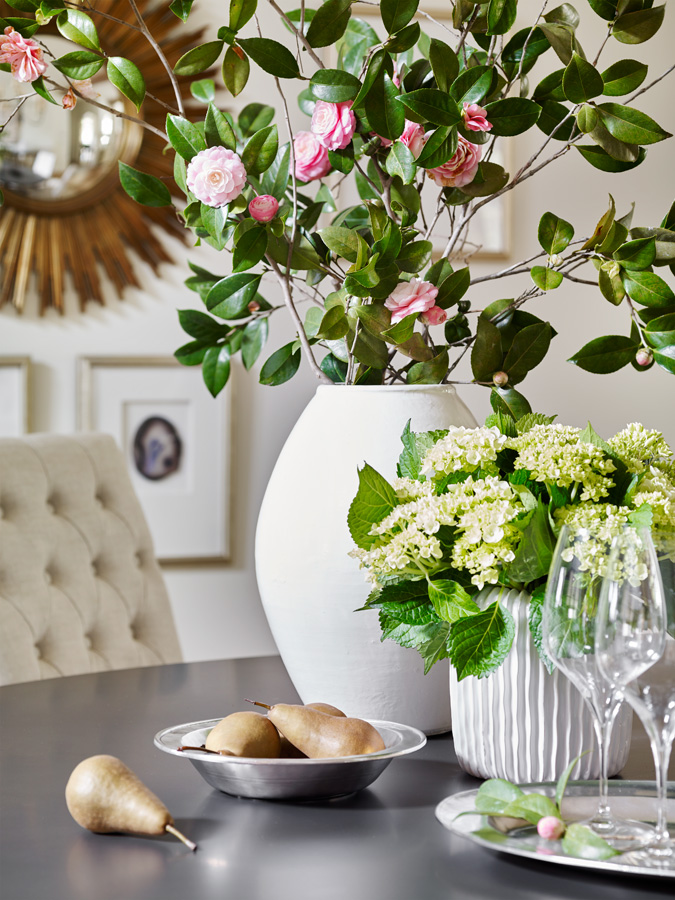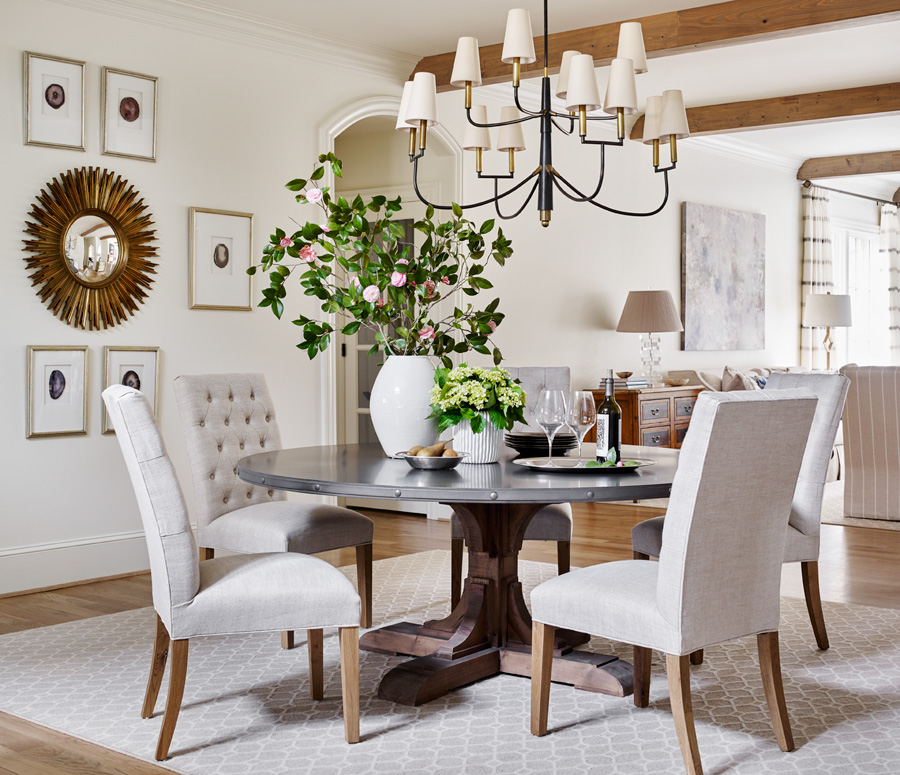 ​In the kitchen, arguably the hub of any Southern home, the windows blend the nature outside with life inside, grounding the bright white space while melting into the wall. This contrast created by the dark-brass window frames became the starting point to the striking black and white drama of the kitchen—an effect that is seen throughout the home.
Fresh & Cool
Color and contrast are essential ingredients to a balanced interior, and when used effectively they can unify a home's décor as well as its mood, but moderation is key. "We used the color blue as our contrast color throughout the house; you'll see it in the family room and then you see it in the bedroom," Lauren says. "We did it sparingly so that it added some interest and some detail, but it wasn't the main focus of the room."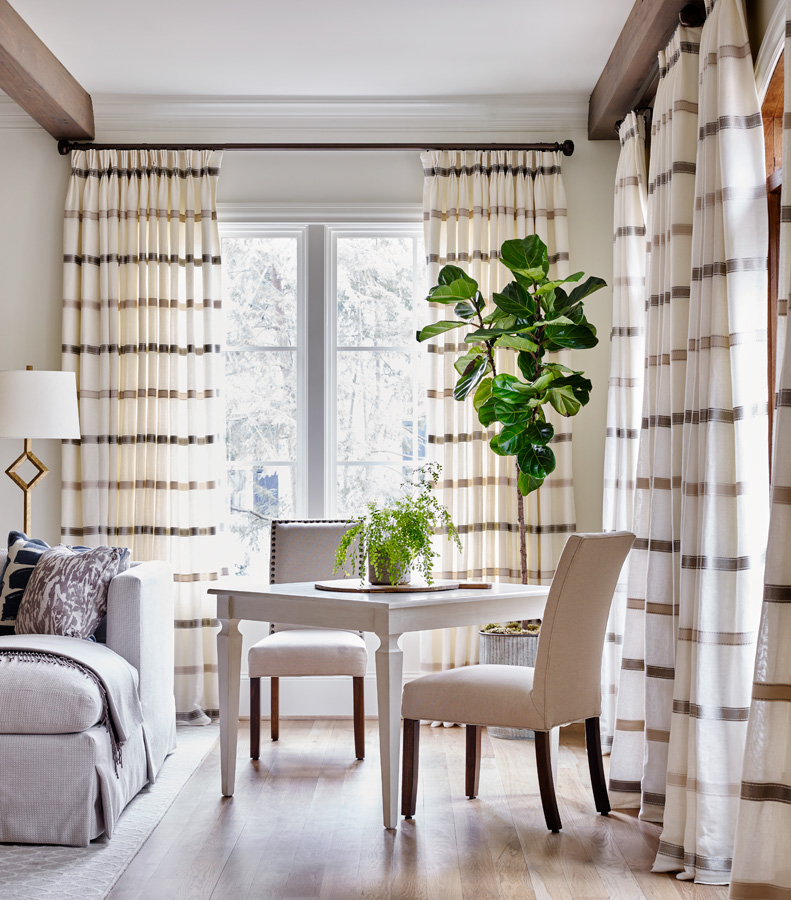 You'll also see examples of layering, from the bold juxtaposition of flame stitch, stripes and abstract patterns in the living room to the kitchen's palette of neutral colors, which, when stacked, give the space a litheness and depth.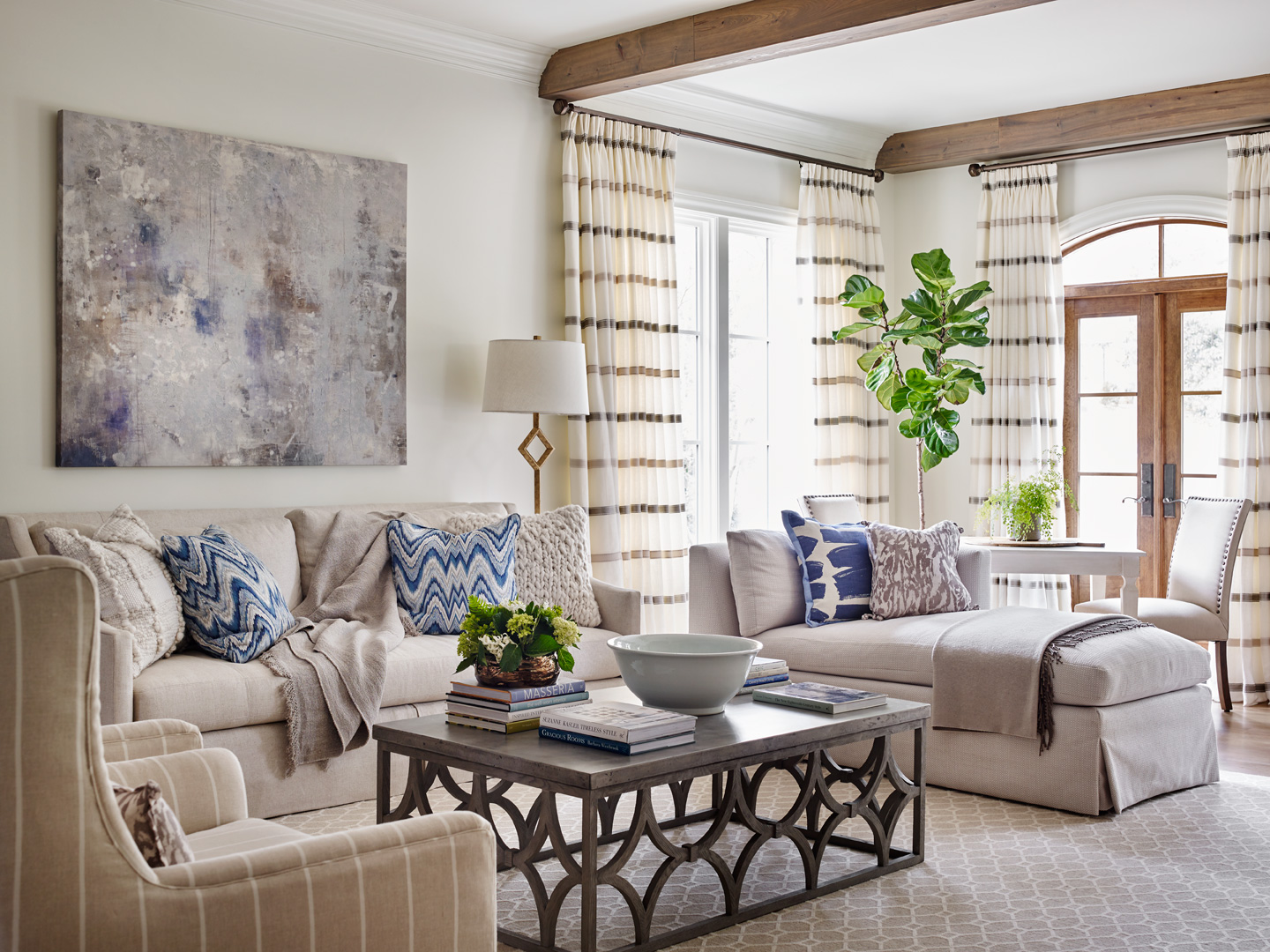 Modern Magic
​The success of this modern look is a compromise of what may at first appear to be conflicting styles: Nix the intricacy of a traditional crystal chandelier, but keep the scale. Wrap the walls in shiplap, but clean them up with wider planks and crisp lines. But perhaps the idea of the contemporary Southern home isn't as strange as it first sounds. For Lauren, the aesthetic is easily distilled down. "Southerners are known for grand, well-decorated spaces," she says. "Just purposely and well-appointed furnishings—very clean yet textural and inviting." Modern or traditional, the success is behind the intention. And in Brookhaven, it shows.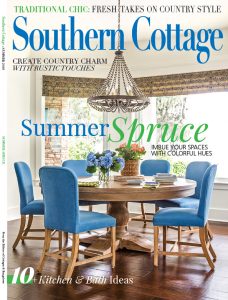 Want the full tour? Click here  to buy the latest Summer 2018 issue of Southern Cottage!