A vintage California beach cottage—that's the dream, isn't it? Exposed beams, well-crafted built-ins and a cozy window seat, all of it light, bright and delightfully coastal. And when you step through the glass-panel doors of this 1940s beach house in Corona Del Mar, California, it does indeed feel like a dream come true. A nautical California beach cottage dream, that is. Blue-patterned pottery, rattan chairs and sand dollars accent a space that feels crisp and breathable, all the product of not so much a dream as a miracle.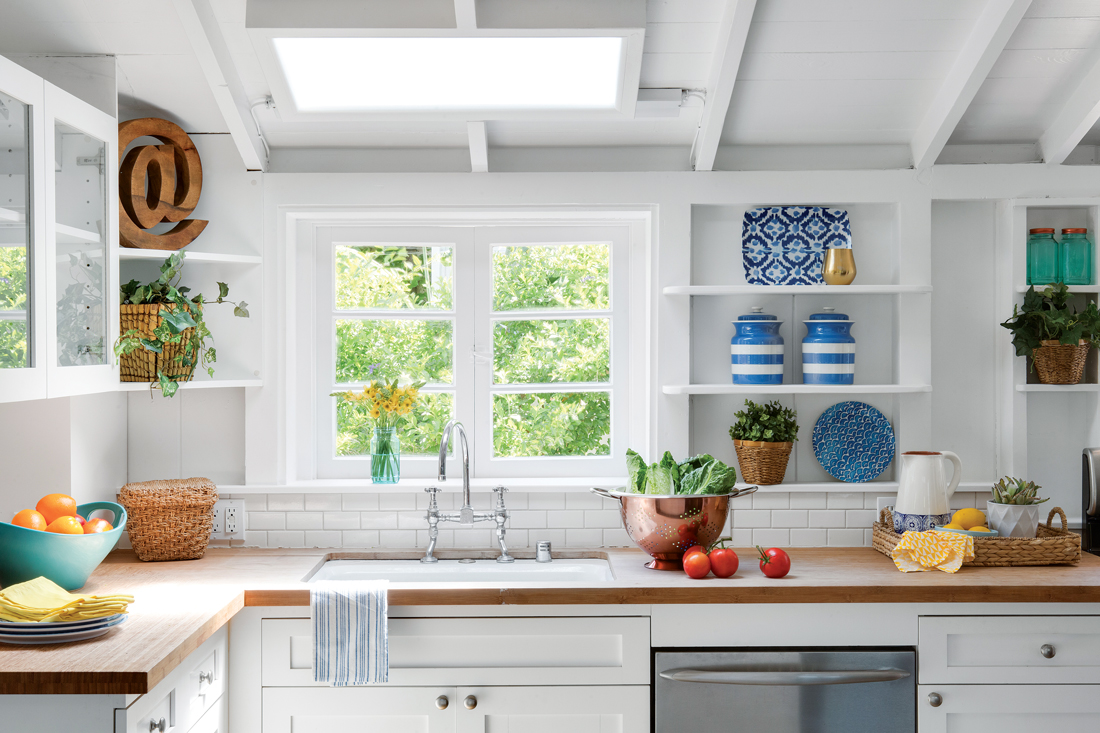 Some Call It Cozy
This vintage California beach cottage, built in a bygone era, gets its classic charm from the bones. But, as with many postwar homes, the spaces are small, often too small for the sofas, armchairs and dining tables of the modern age. Space planning in these homes, with their unique parlors and patios, can be a struggle, resulting in awkward, tight spaces, with tchotchkes on every wall.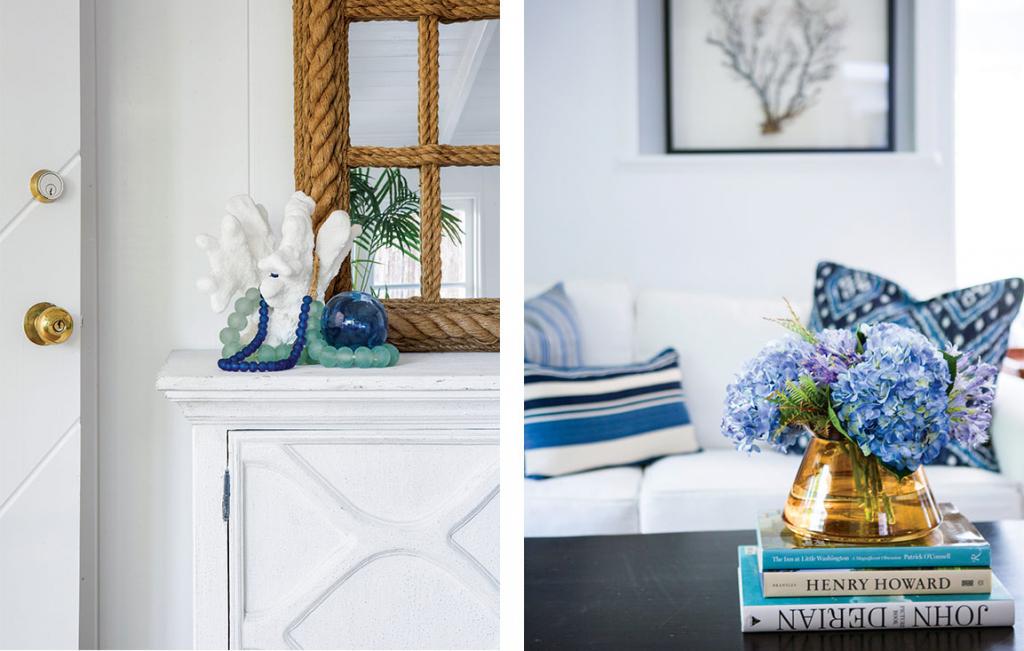 Yet, instead of feeling cramped and overstuffed, this heavenly beach retreat feels like a breath of fresh ocean air. White walls go a long way to expanding a space, bouncing any and all available light around the room, but in this home, the vaulted beam ceilings get the same white-washing, opening up every nook and cranny to the Southern California sun.
Related Reading: Michigan Lake Cottages Have their own Distinct Style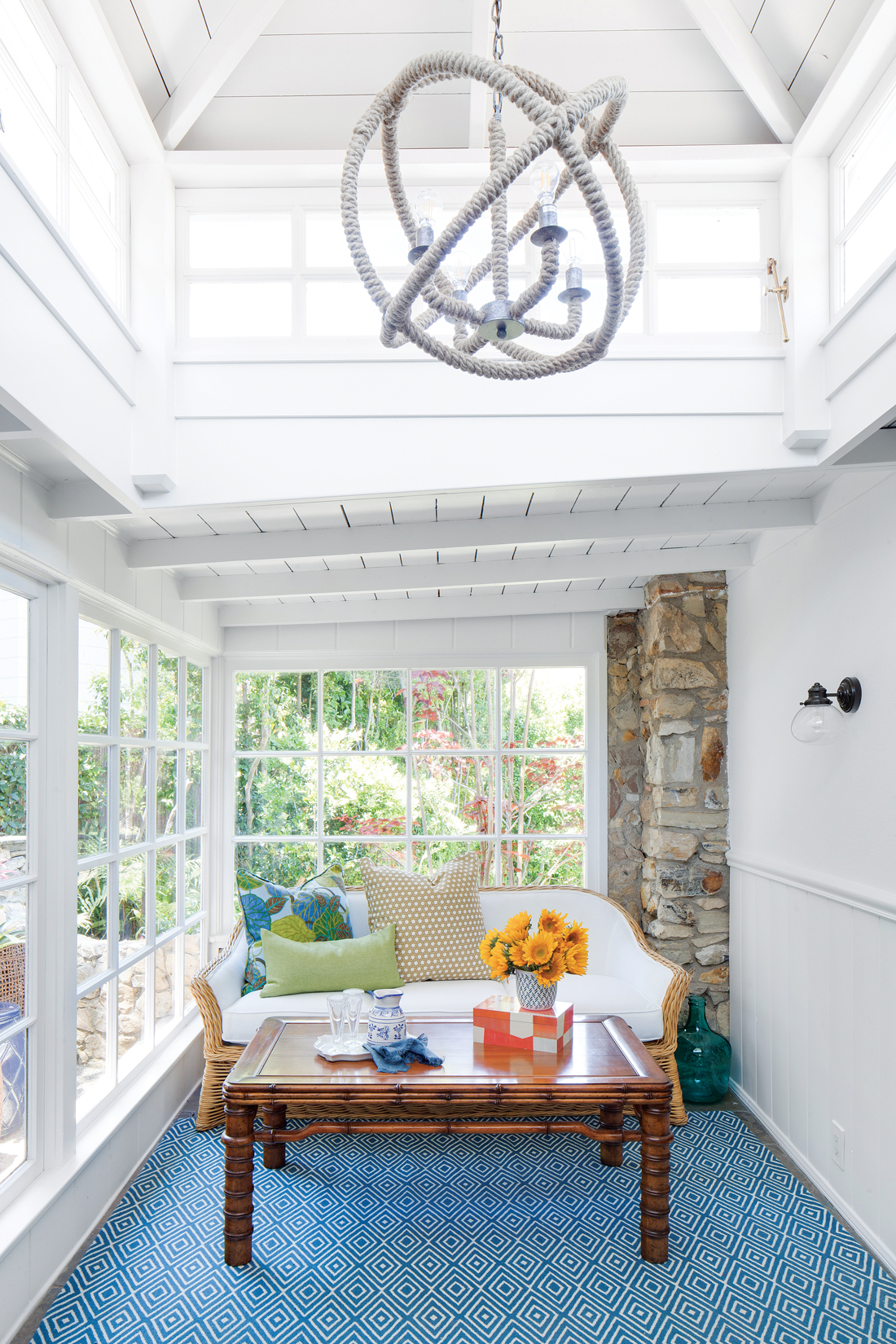 Built-ins, too, are painted white, lending just a touch of textured molding and their shelving to a collection of all-white shells and starfish. Each room is a perfectly prepared canvas for the furnishings within.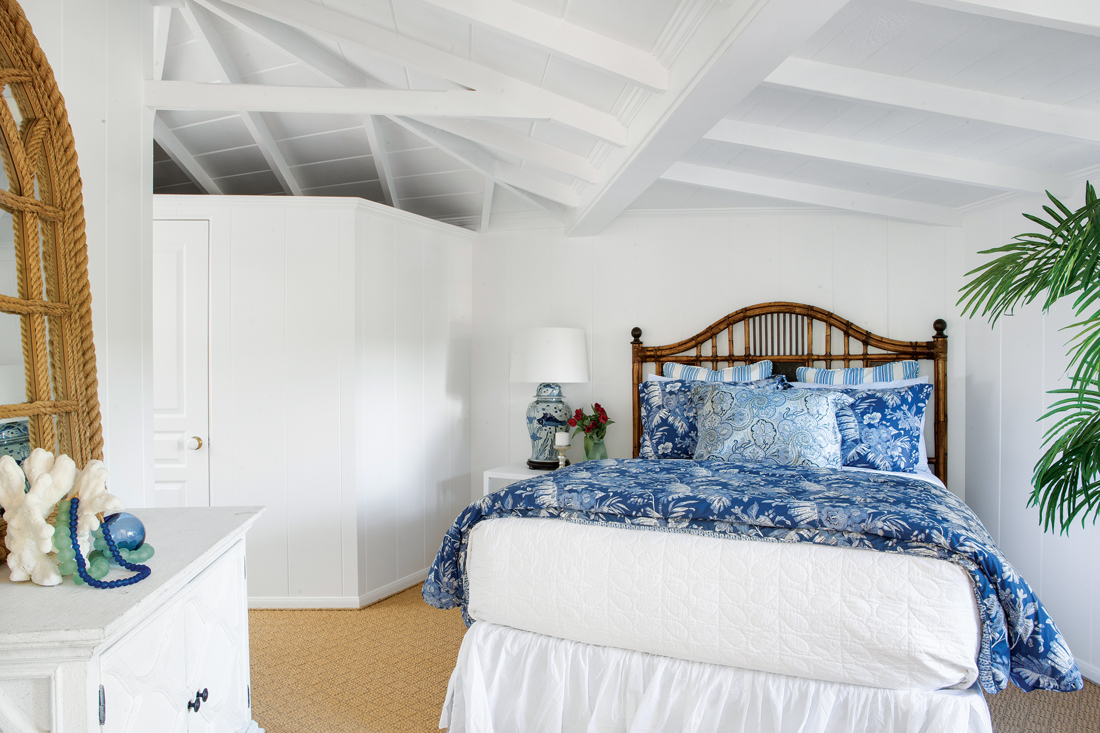 The selections are few, but with each choice comes a distinct coastal impact; like the home itself, they bring a lot of character in a small bit of real estate.
The furniture selections are pieces from various coastal styles, hand-selected for each space. Too many pieces would weigh down this home and encroach on those beautifully breathable spaces. In lieu of a dominant couch and loveseat, the simple white-upholstered sofa recedes into the background, relinquishing the spotlight to two stately bobbin armchairs.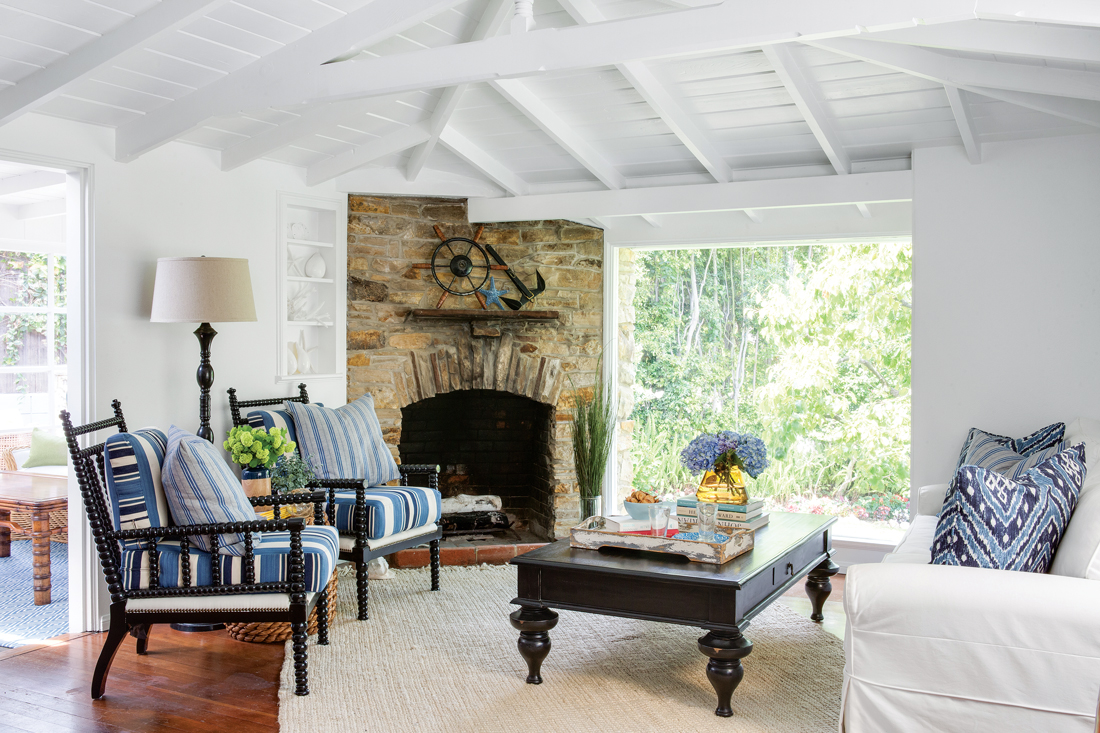 The dining table features no end chairs—four is enough, but only when those chairs are beautiful, weathered wicker. The selections are few, but with each choice comes a distinct coastal impact; like the home itself, they bring a lot of character in a small bit of real estate.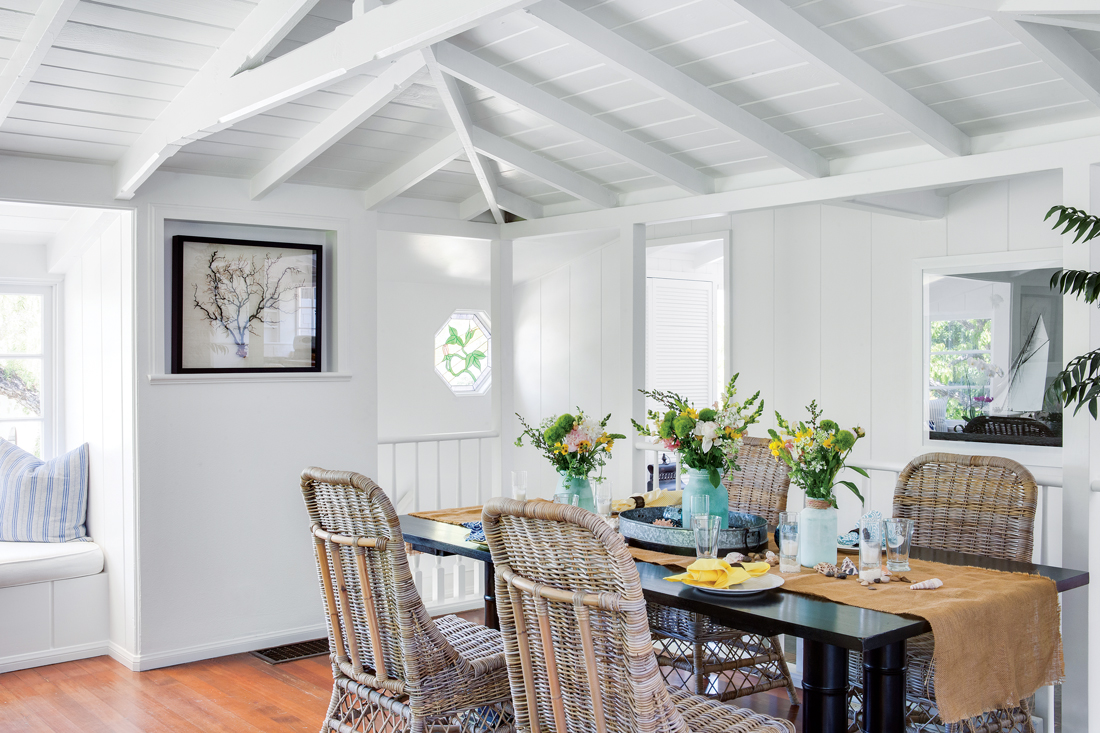 Made for Everyday
The joys of this California beach cottage aren't the joys of architecture and décor alone. Homes like the Corona Del Mar cottage are meant for the beach—and beachgoers. Outdoor rugs that are used indoors handle tracked-in sand well, and while white cushions have a reputation for showing stains, a quick bleaching can erase the memory of dirty feet.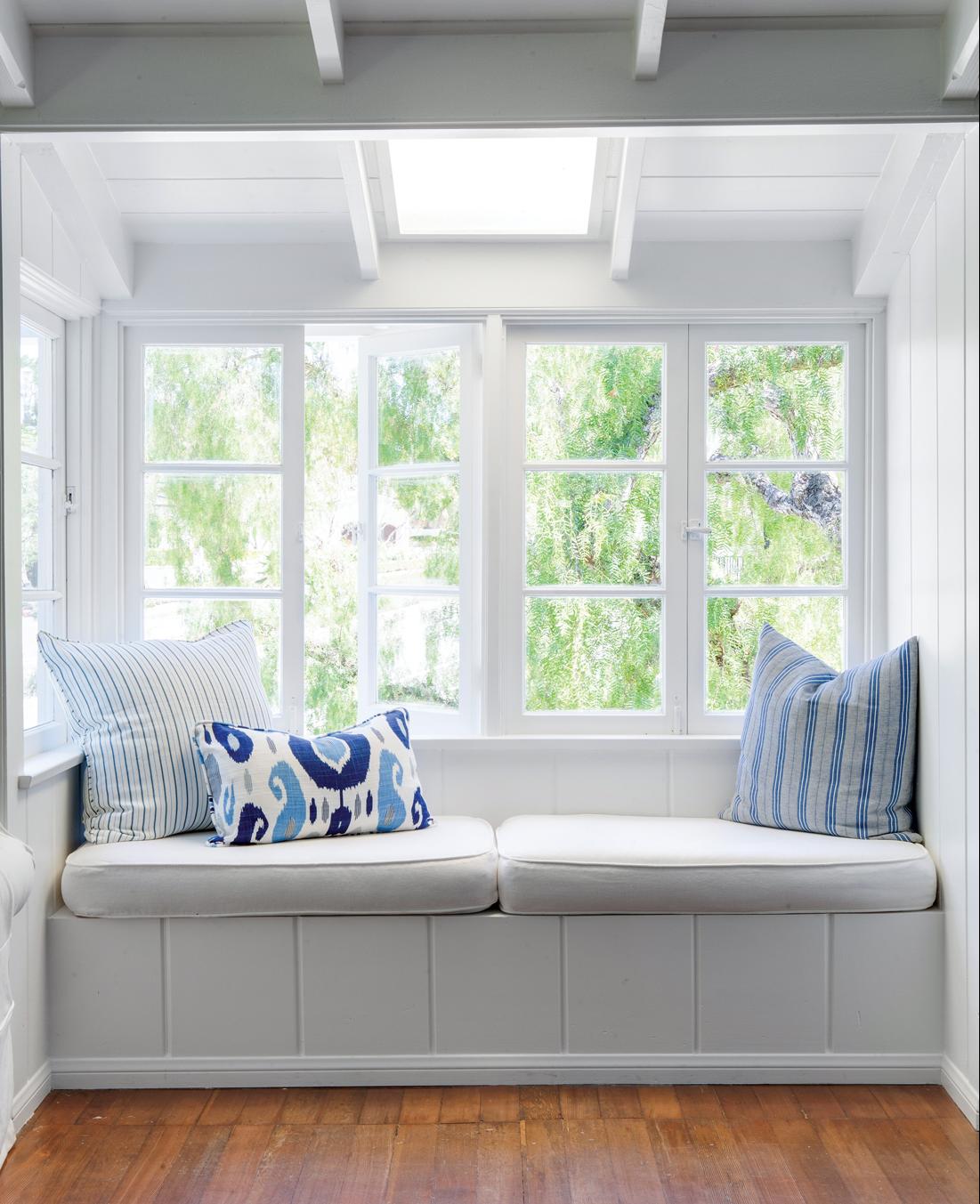 Natural materials thrive here, with organic wear or patina only deepening their character. Wood planks show their age and texture, having soaked in decades of salty sea air, while the airborne sand caught in the cracks of a rattan loveseat only enhances the woven pattern.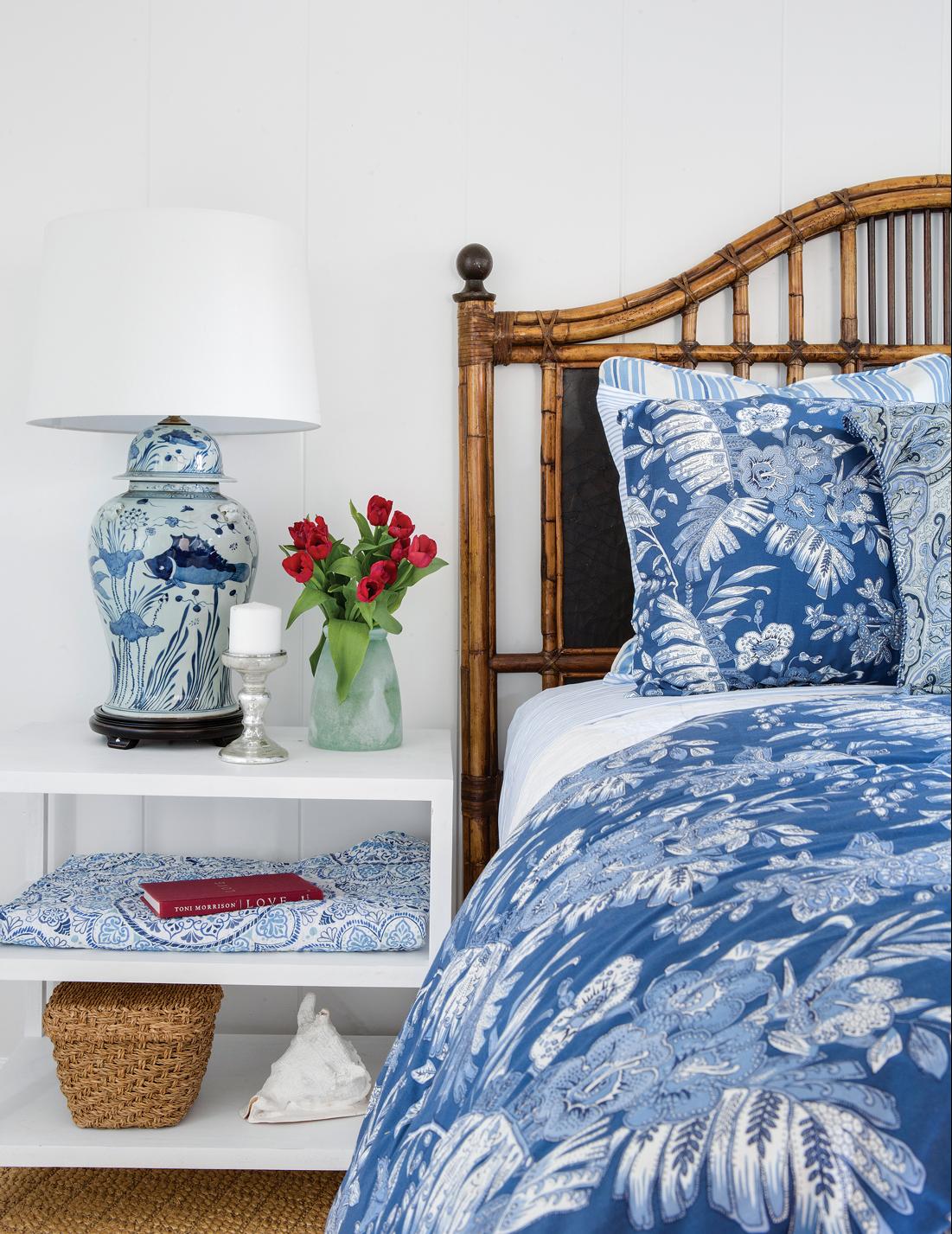 As pristine as this California beach cottage appears, it is meant for living. And, as anyone who lives in the neighborhood knows, a life by the beach is true living indeed.
Of course, don't forget to follow us on Instagram, Facebook and Pinterest to get your daily dose of cottage inspiration!