A well-designed cottage kitchen highlights cozy cottage architecture in a classic way while offering the keen organization of a modern kitchen. How can you balance the look in your kitchen when it comes to your cabinets? By using a smart mix of open storage and elegant built-ins. To cap off the space with cottage style, you can fill the cabinets full of monochromatic tableware and shelves adorned with colorful collections that are stylish and functional. Here's what you should keep in mind with your kitchen cabinet design.
Start with an All-White Foundation
Clean bright surfaces are a great way to combat clutter and visually simplify your kitchen and all its elements.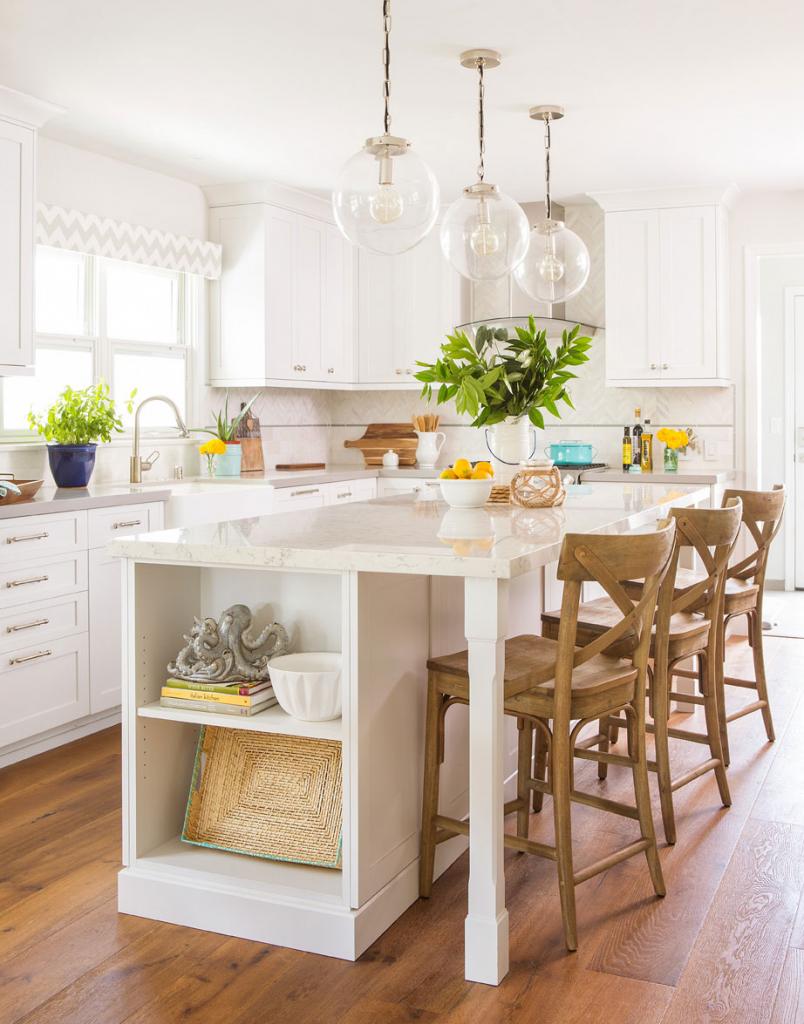 Invest in Custom Cabinetry
The smaller your kitchen, the more important it is to maximize every inch of space you have with custom shapes, tools and cabinet sizes. Whether you consult a kitchen cabinet design company or take the time to map out your choices with an Ikea system, you should be able to find custom options that fall within your budget. Consider narrow pull-out shelves for spices or baking sheets, and extra deep drawers for storing pots and pans. In the end, the ability to access and store all your items as easily as possible will be well worth your investment.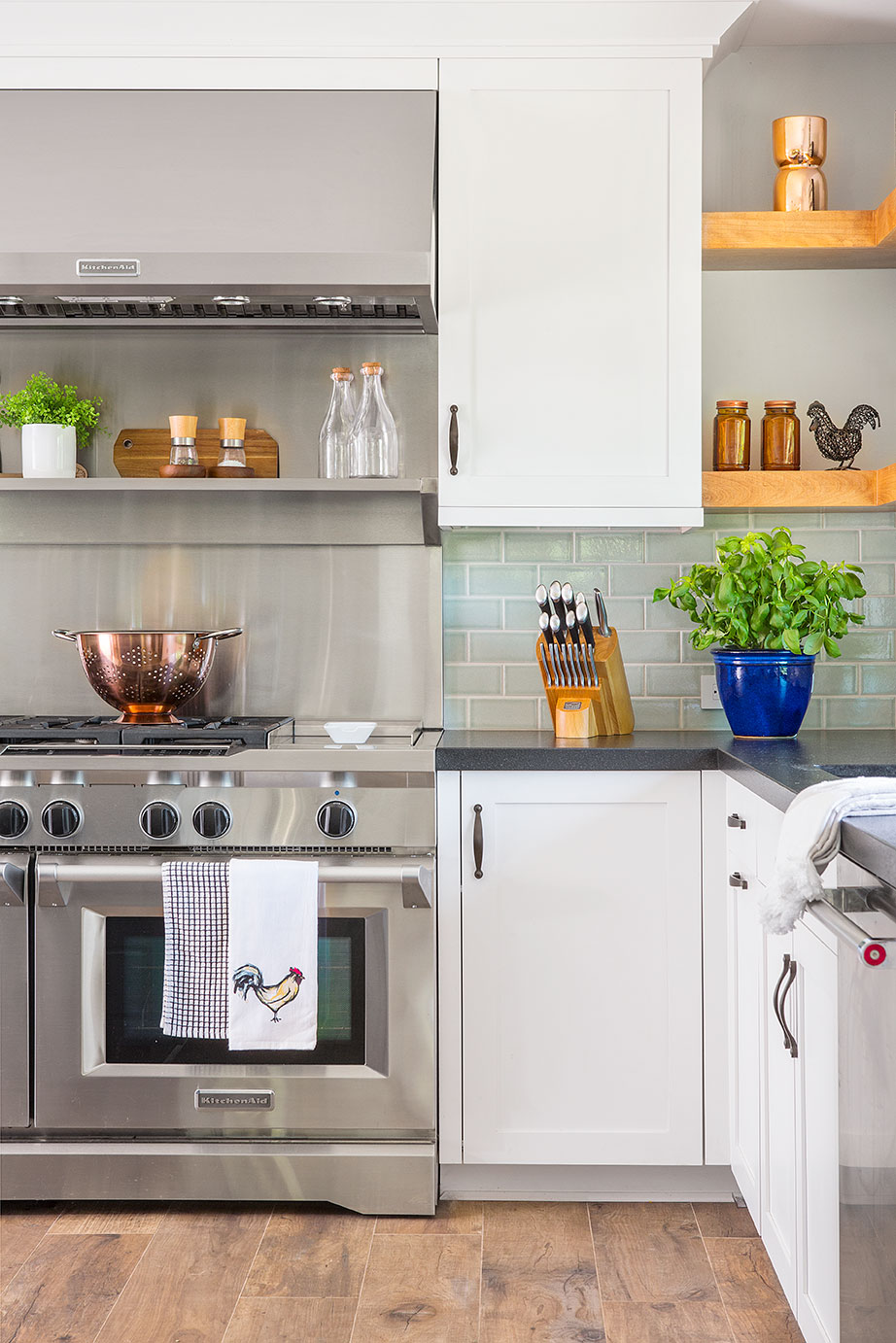 Be Precise About What Needs to Shine and What Doesn't
When you're intentional about what your kitchen components are and what will be stored on or in them, you'll be more pleased with the results. Don't choose all open shelving or glass-fronted cabinets if you don't tend to collect matching sets or find joy in neatly arranging your items. Choose just one or two display options and employ traditional cabinets for the rest. And, as much as you love the open look, cabinets with doors will allow you to store more, inch per inch.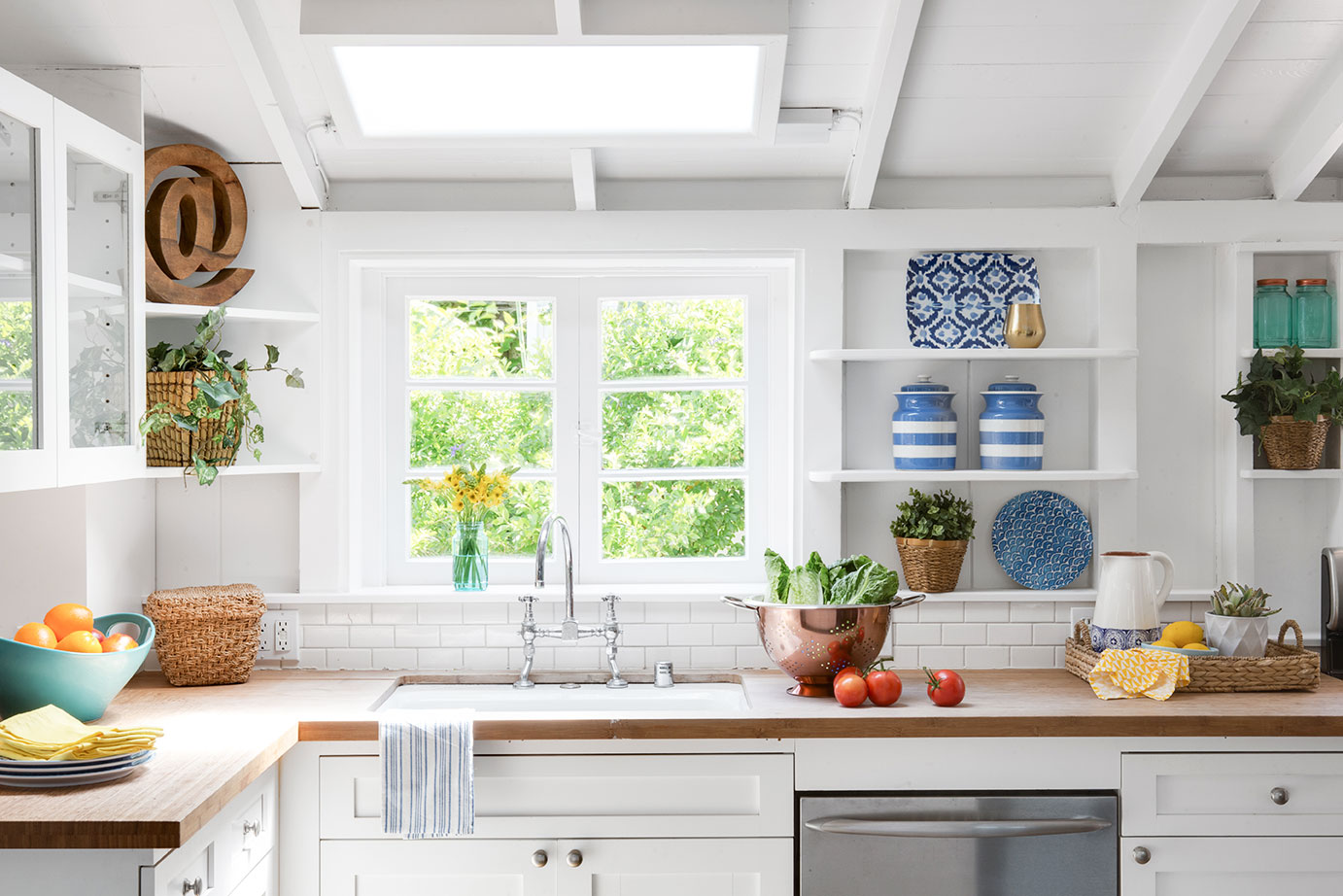 Edit Freely and Often
The key to a clean kitchen cabinet design of keeping the clutter at bay is your willingness to identify what can stay and what should go. If you find a tool or a pitcher you haven't used in six months, it's probably ready to be donated. Shop for new items with a cohesive color or material in mind—this allows you to mix and match old and new much more easily in any season.
Looking for more kitchen inspo? Click here to read about a Traditional Meets Modern Kitchen.  
Of course, don't forget to follow us on Instagram, Facebook and Pinterest to get your daily dose of cottage inspiration!