If you'd rather skip the mess and the hours of work carving your pumpkins this halloween, put down the knives and pick up a paint brush and a glue gun! We've got a few no-carve pumpkin ideas to get your creativity bubbling for ways to incorporate the season's iconic gourds into your decor in a fresh and more cottage-style way.
Modern Metallic
For a modern take on a traditional fall look, give your pumpkins a metallic makeover. Using painters' tape, mask off portions of the pumpkin and spray with light, even coats of silver paint. This look truly shines when featured in groupings with varying amounts of metallic paint. Play with little peeks of orange by creating stripes or a modern angle. A large pumpkin completely covered in silver will round out the grouping.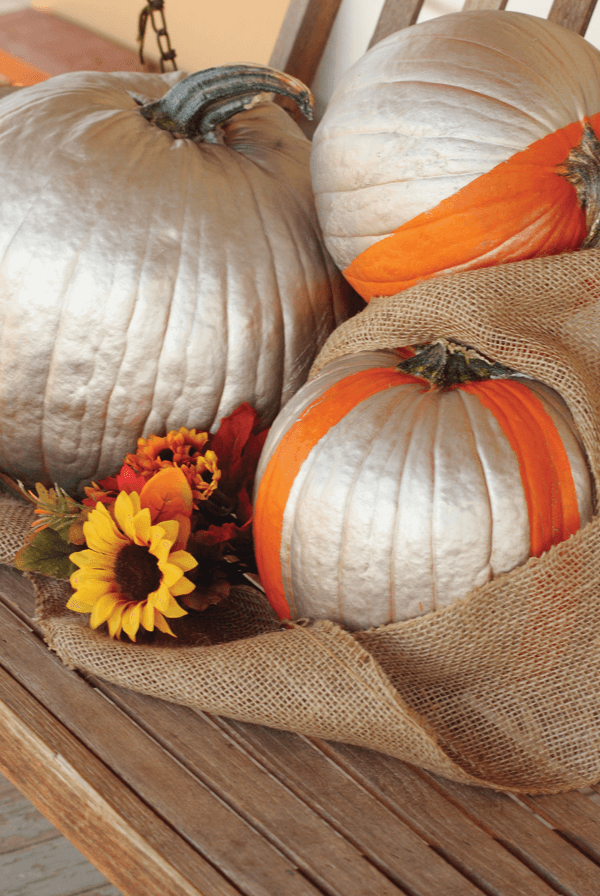 Spooky Message
After painting your pumpkin black, spell out a delightful warning to Halloween guests by combining nails with a bit of twine. Lightly write your message with a pencil, using just enough pressure to dent the skin of the pumpkin. Using small nails with heads, tap them into the pumpkin along the pencil marks and leave approximately a quarter inch of the nail sticking out. Tie the twine onto the farthest left nail and begin tracing and wrapping your way through until the message is clearly visible. Tie off and enjoy!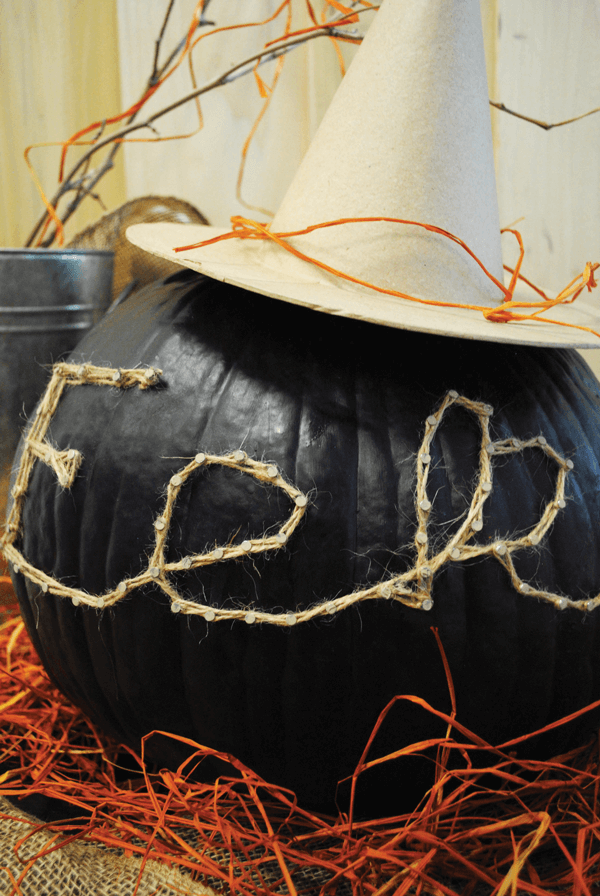 Stacked Ombre
Make a statement at the front door with a stack of pumpkins donning a deepening blue hue. Simply paint the largest pumpkin a robin's-egg shade, and lighten the paint for the middle and top gourds. The result is an unexpectedly seasonal display of no-carve pumpkins that offers a cool contrast to rustic accents and exposed wood.