Although traditional in appearance, this 3,400-square foot Beverly Hills abode exudes a sense of sophisticated, simple modernity on the inside. Before a major remodel by interior designer Alison Kandler, the residence was much more homely than homey. By listening to her client's requests and needs and by interpreting the innate style of the structure itself, Alison transformed the dull building into a chic, livable space.
"I let the house dictate what it wanted to be," Alison said. "It was a very fluid process, and everything came together pretty quickly."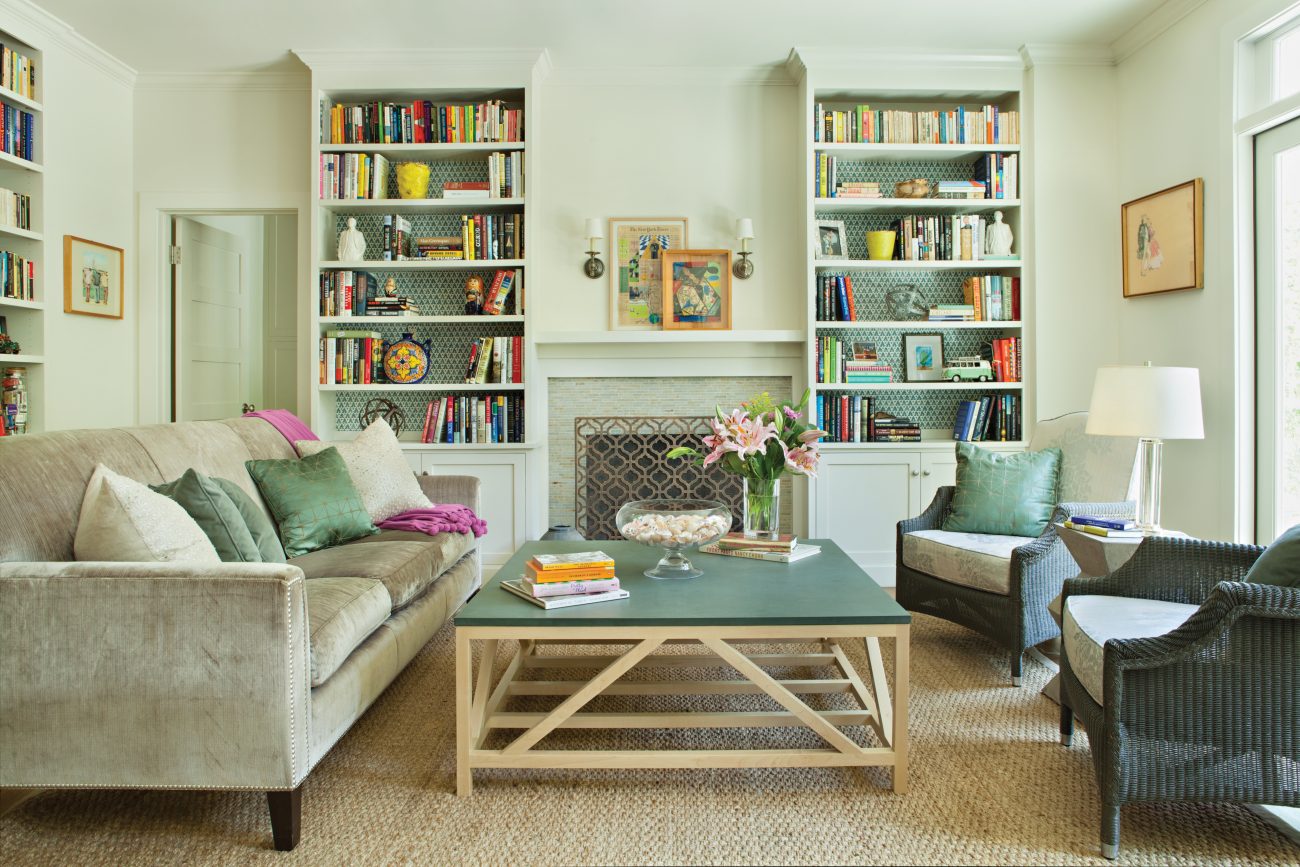 Balancing Act
With a family that is constantly bustling, the homeowners wanted a structure and décor that would be functional yet pleasing to the eye, comfortable to live in while hardy enough to survive all the activity. Alison opted for an open layout to maximize the home's space, starting with a living room that welcomes you from the moment you step through the front door.
Much of the furniture is constructed from wood and glass, which creates a contemporary look that is also able to endure wear and tear. Some of the furniture is actually outdoor furniture—its durability a good match with the room's fresh style.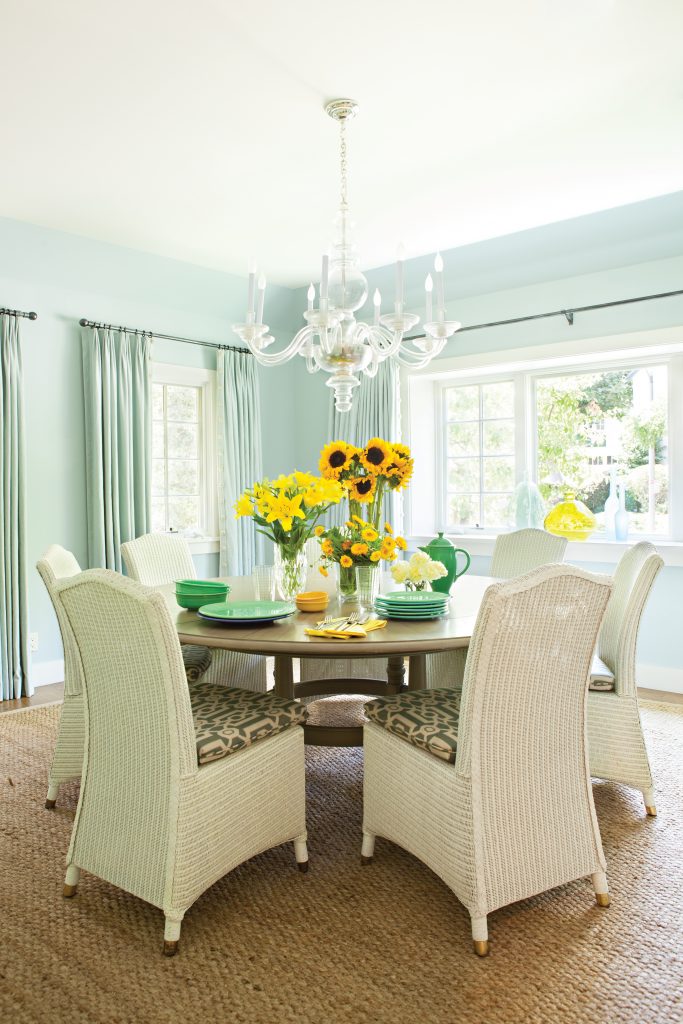 Set a Perfect Example
Neither old-fashioned nor extremely minimalist and modern, the home rests in a comfortable middle ground. The dining room showcases an effortless mix of the two styles. Cream high-back rattan chairs are padded with custom-made geometric patterned seat cushions for a look that is casual yet modern.

While spindle chandeliers are often associated with traditional themes, the translucent glass adds surprising elegance without being overly dramatic. Here, Alison also exactly matched the shade of the curtains to the shade of the walls so that the "background melts away."
"Use clean lines, few antiques, simple products and fabrics," she advises.

Silver Linings
"Touches of silver are incorporated all through the house," Alison says. The hints of metallic, shimmery tone lift the décor, ensuring that nothing is too neutral while adding a high-fashion edge.
Silver treasures can be found many places, including in eyelet pillows woven from a silvery linen, a thin strip of wallpaper running around the children's bathroom walls and drawer handles on the kitchen island cabinets.

Light, Bright and Colorful
In attempting to create a home with an airy, delicate atmosphere, it can be easy to slip into a bland, monochromatic palette. To avoid this, Alison stuck to the principle of using elements that are "light, bright and colorful but not too feminine."
As with all of her projects, Alison first decided on a color palette. She settled on pale blues, greens and taupe. These colors were then incorporated in varying shades and forms through the rooms of the house.

A soothing mint green with an aged finish coats the kitchen island, while a more polished version of the color is presented in a checked design in the daughter's bedroom. Cool blues envelop the dining room as well as the master bathroom.

All Things Considered
There is a multitude of factors to think about when designing a home. Besides obvious considerations such as size and lighting, Alison considers who will be living in the space, the level of comfort they require, and how often the homeowners will entertain guests. She also looks beyond the borders of the home's property to the neighborhood and region where it is located for style cues.

"The design needs to be appropriate for the area you live in," Alison says. "For this home in Southern California, you wouldn't go with velvet. You'd go with linen."
Of course, don't forget to follow us on Instagram, Facebook and Pinterest to get your daily dose of cottage inspiration!