Designer Ally Whalen's creative spirit won't let her keep her rustic cottage style the same throughout the year, so she approaches each season as an opportunity to make a fashion statement in her home. In fact, she's transformed her home at least seven times.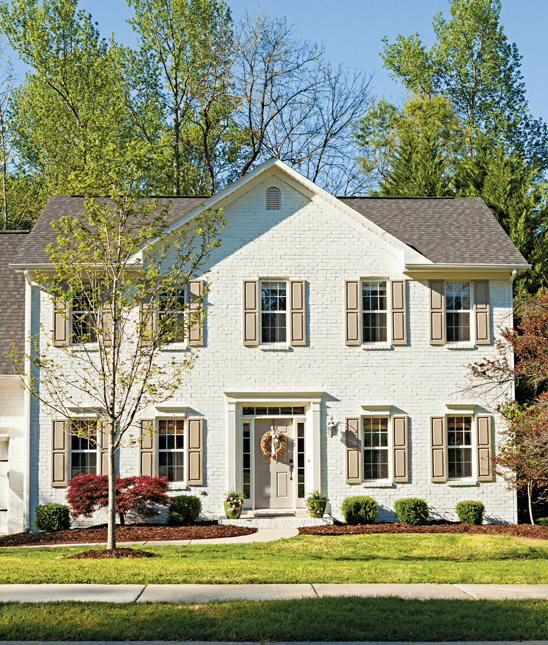 The location of the house was perfect. The tree-lined cul-de-sac would be a safe place for the children to play with the other kids in the neighborhood, it was close to the highway for Ally's work commute and the beautiful backyard with a creek running through it was very private.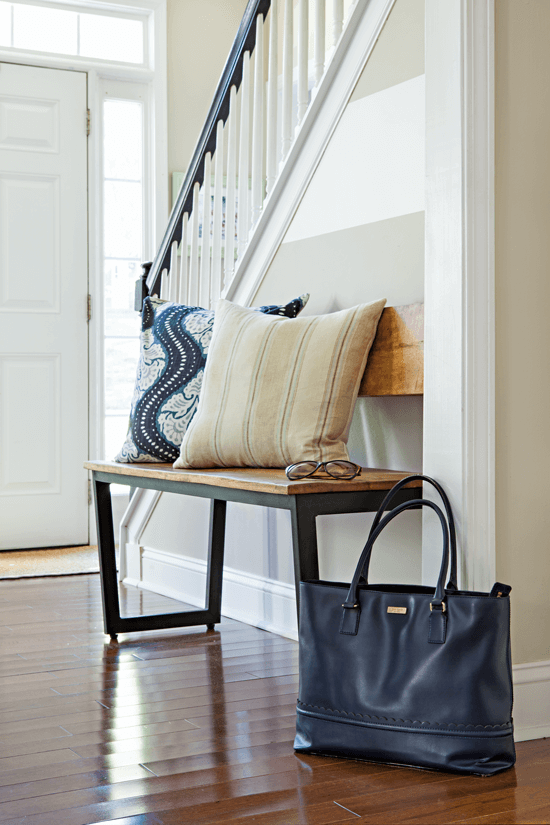 But, although the house was well-maintained and Ally liked the floor plan, she "hated" the red-brick exterior, heavy red draperies and tile flooring. And the plain interior would not stay that way for long: She immediately painted the yellow living-room walls a steel-gray blue and built an addition to enlarge the home.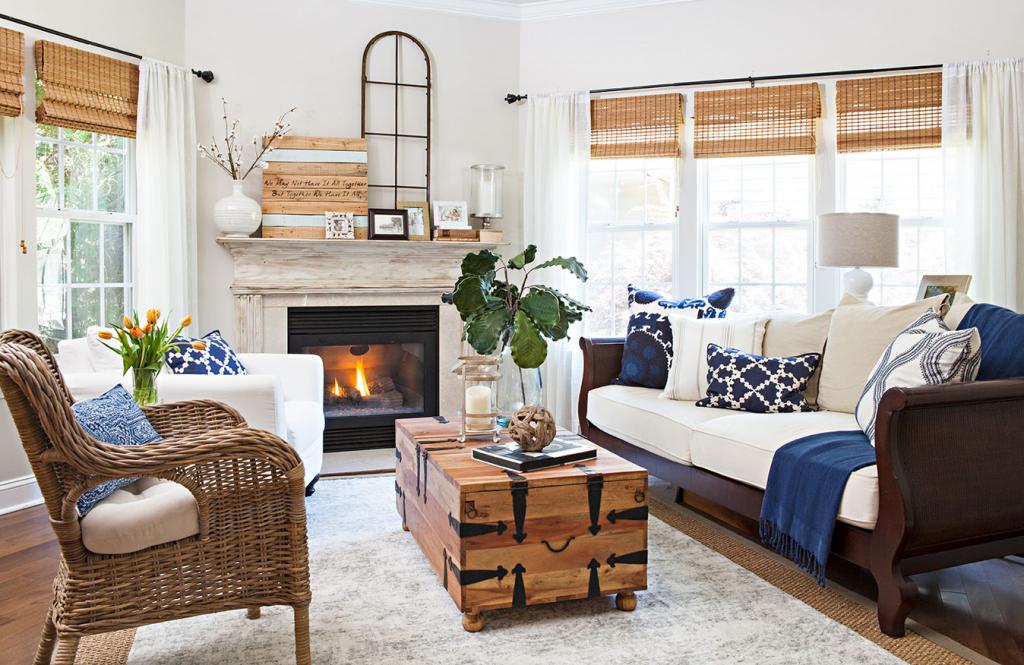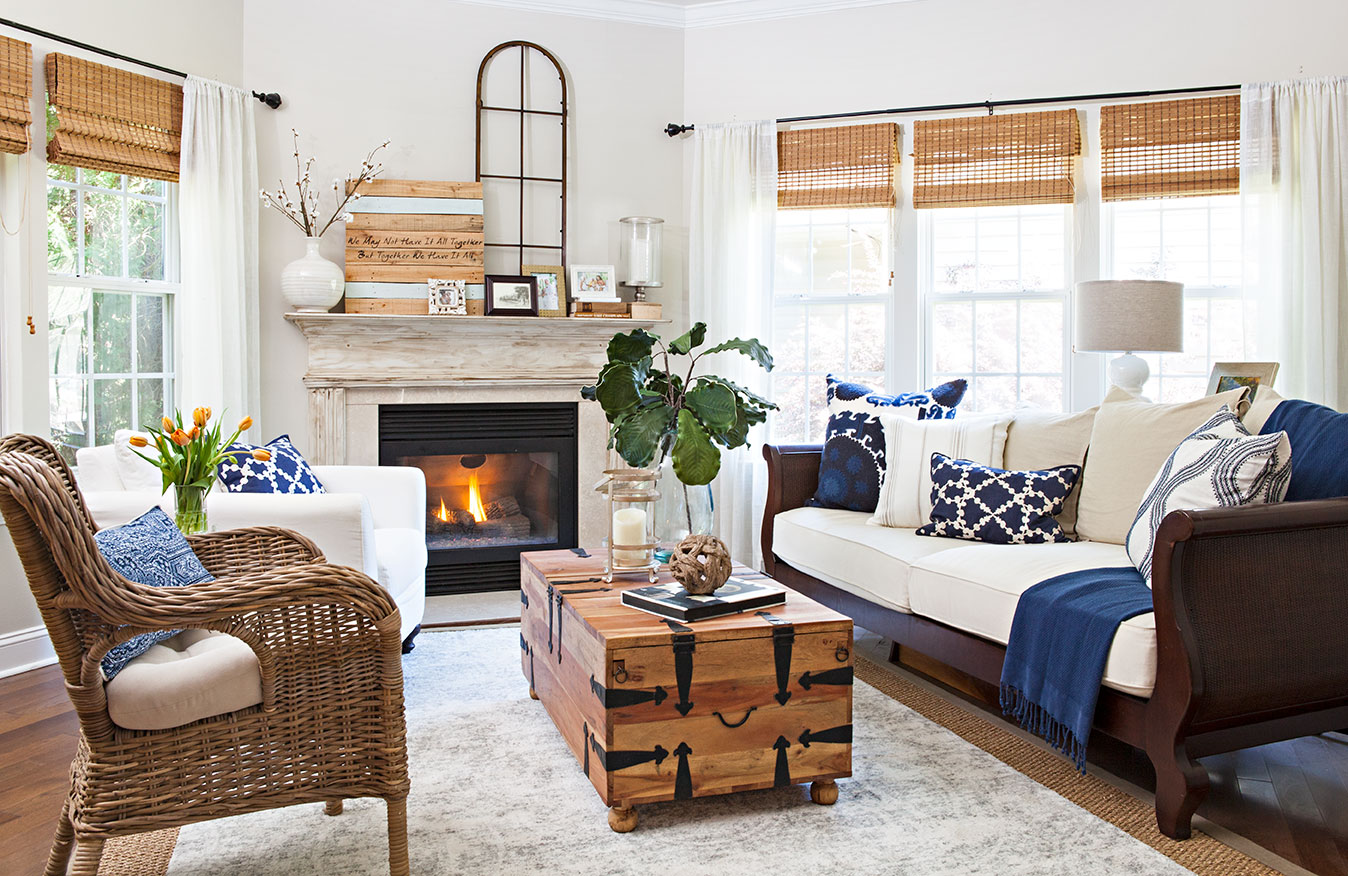 While Ally liked the design of the kitchen's simple Shaker-style cabinets, she painted over the dark-stained finish herself—which was not an easy task back in 2007. "It wasn't as easy then as it is now to paint cabinets. I had to scrape, sand, prime and add a top coat to them," she says.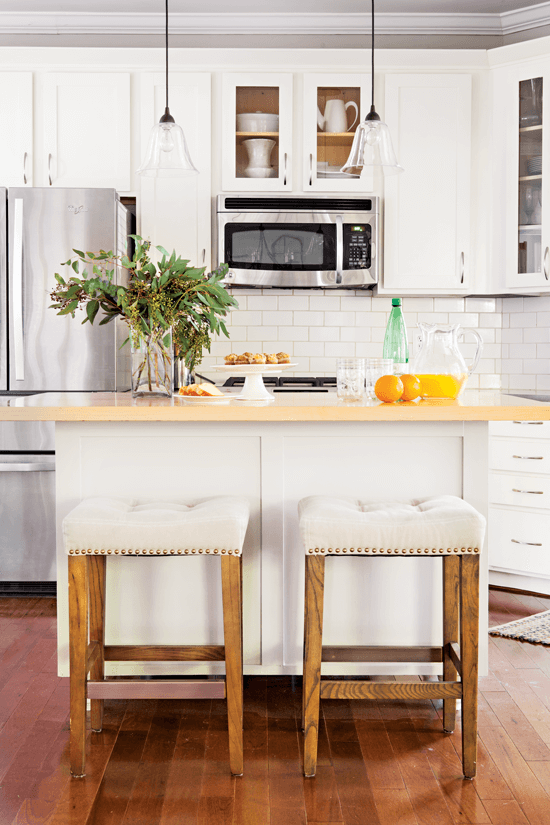 Another household task that required intensive work was removing the floor tiles to install hardwood floors. "We tackled the floors ourselves; it took my husband five days to remove the tiles," Ally says. "Next time I will hire someone to do that."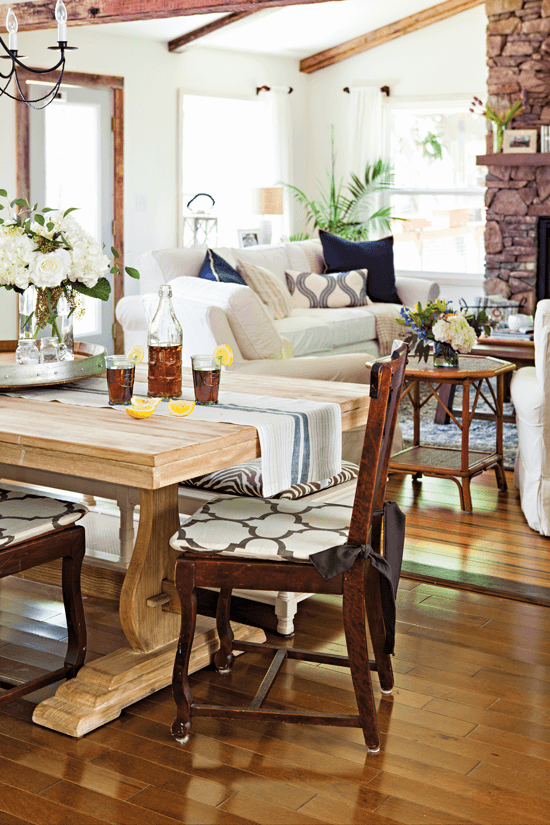 Ally calls her home's décor "rustic-cottage chic." She achieved the look by combining rustic cottage style furniture with soft fabrics and natural elements. "To recreate the look, furnish the room with wood, but don't overdo it," she says.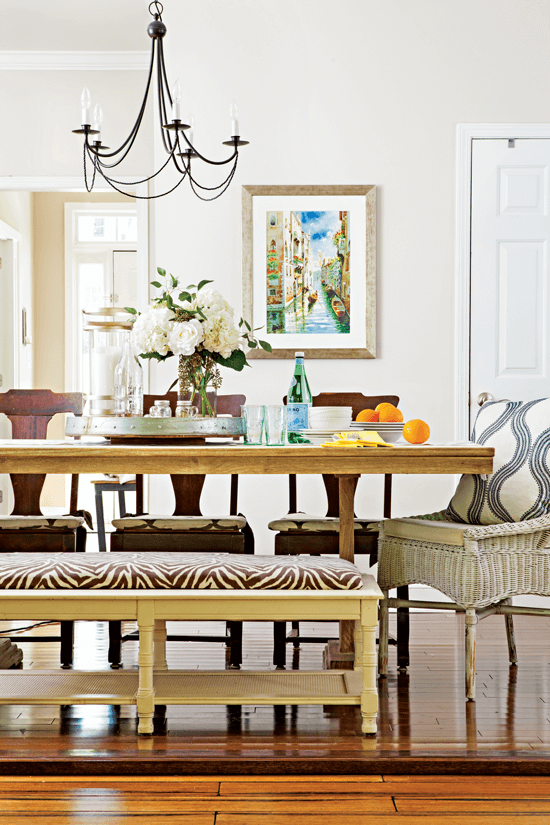 "Don't panel the walls with wood—you need to mix it with soft accessories like draperies, pillows and upholstered pieces." Most of the furniture is from Ally's own furniture line, Simplicity, manufactured in North Carolina.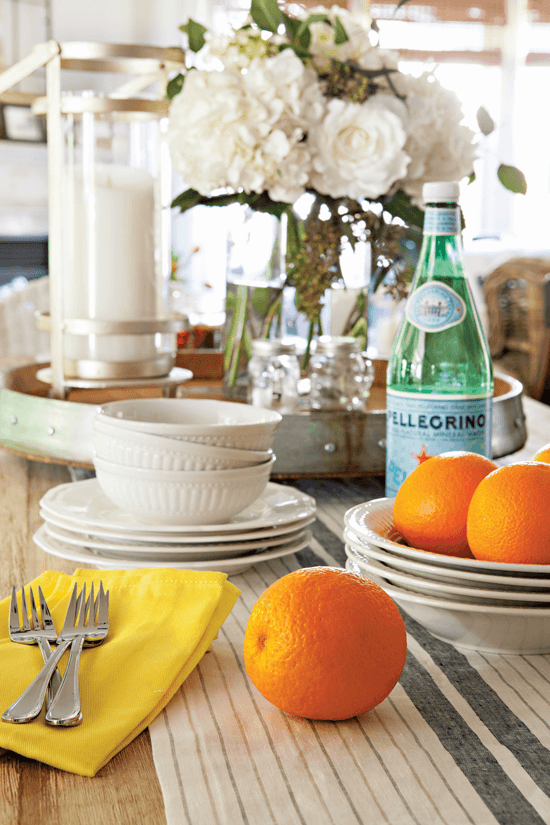 I always have fresh flowers; they lift your spirit when you're at the end of winter/borderline spring.
Her line features tailored and slipcovered sofas, chairs and sectionals available at her shop, Simplicity Interiors. The most popular furnishings at her store include unique pillows, accessories, lamps, mirrors and artwork. "People like the casual, personal vibe of coming into a shop that's not a big-box store," she says.
Bring in Spring
Looking for some easy, inexpensive design elements to bring the freshness of spring indoors to create a rustic cottage style? "Switch out throw pillows on sofas, chairs and beds; paint the walls a lighter white, gray or 'greige.' Choose colors that are on the warmer side," Ally says.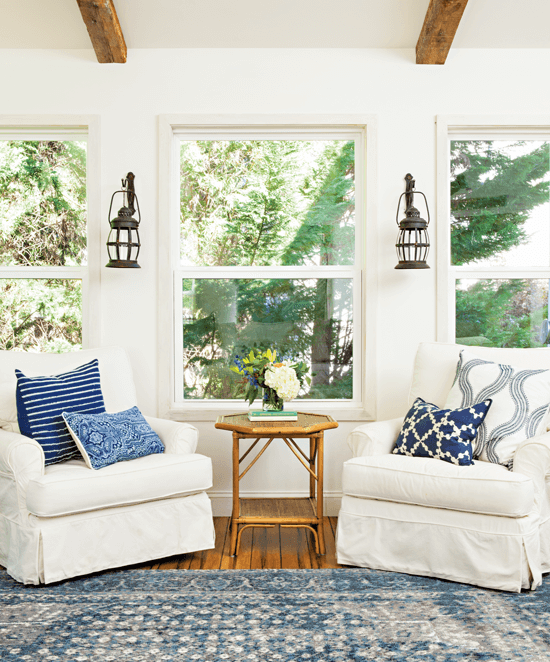 "Rugs can be changed to freshen up a space, and I always have fresh flowers; they lift your spirit when you're at the end of winter/borderline spring. Billowy draperies and ample lighting with table lamps also lighten and brighten your home."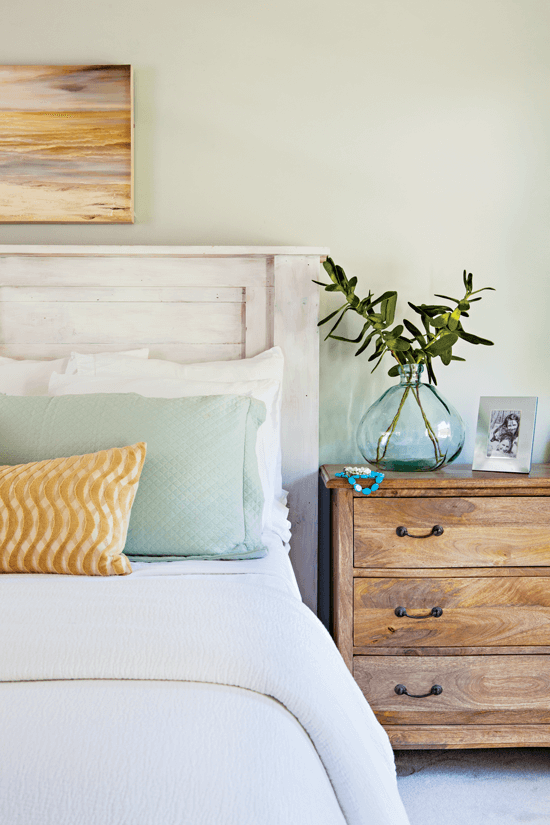 Ally turned her house into a home with heirlooms, photographs and mementos. "I like pictures, but just the right amount: a small collage on the wall or a picture on an end table," she says. "Display little things from your past or that were passed down to you. I have sentimental pieces from my grandmother, such as a little dish I put my rings in."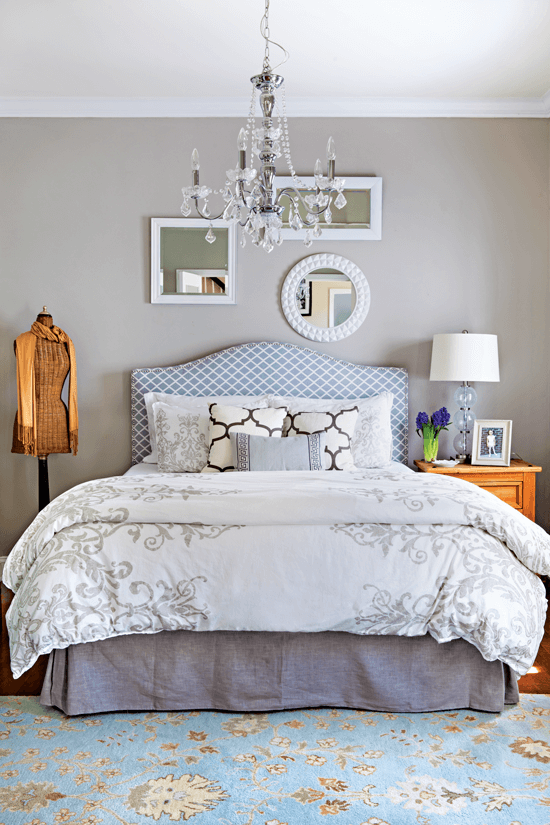 If you have random old mirrors or accessories, just spray the frames with a high-gloss white paint to make them look fresh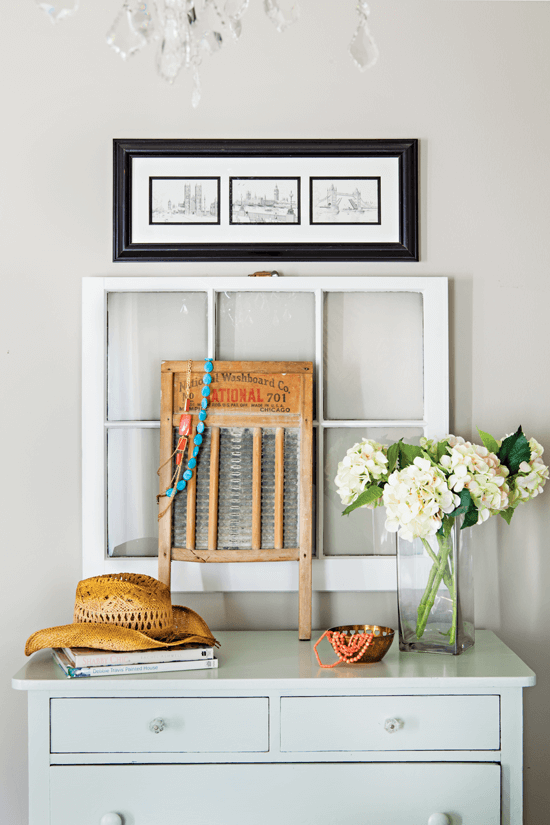 Ally's favorite room in her home is the addition, with its vaulted ceiling and fireplace. "It's so cozy. Everyone who comes over says, 'I could live here.'" Happily, for Ally Whalen, she does.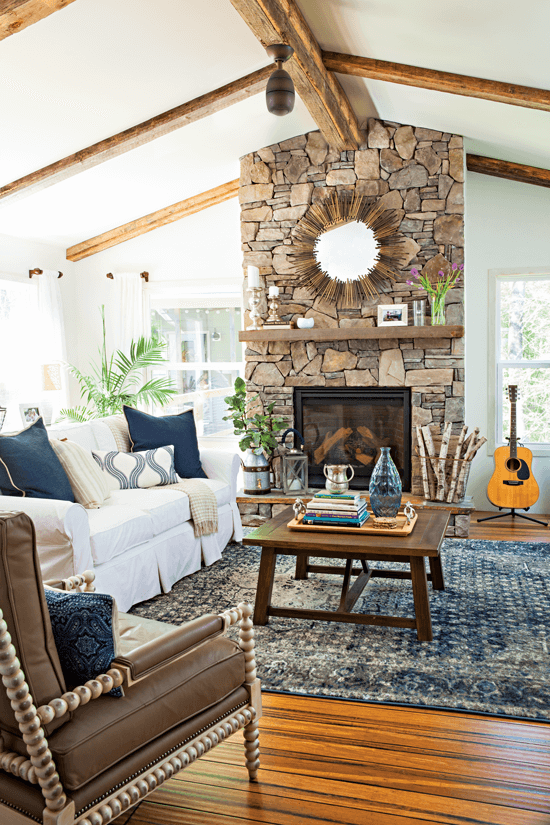 Want to see more rustic cottage style looks? Check out this rustic beach cottage!
Of course, don't forget to follow us on Instagram and Facebook to get your daily dose of cottage inspiration!