When life is a turmoil of to-do lists and detached relationships, how much are you willing to change your lifestyle to bring your family closer together? Blogger Debbie Mayes decided her family, The Mayes Team, was in dire need of a life detour when she felt disconnected in her marriage and from her children in her 5,000-square-foot Illinois home. After watching a Facebook video of someone's school bus conversion, Debbie jumped at the opportunity for her family to scale down their living space and bought her own school bus.
"It just felt like the perfect way to travel and have something long term, but also not feel tied down to a place to actually live," she said.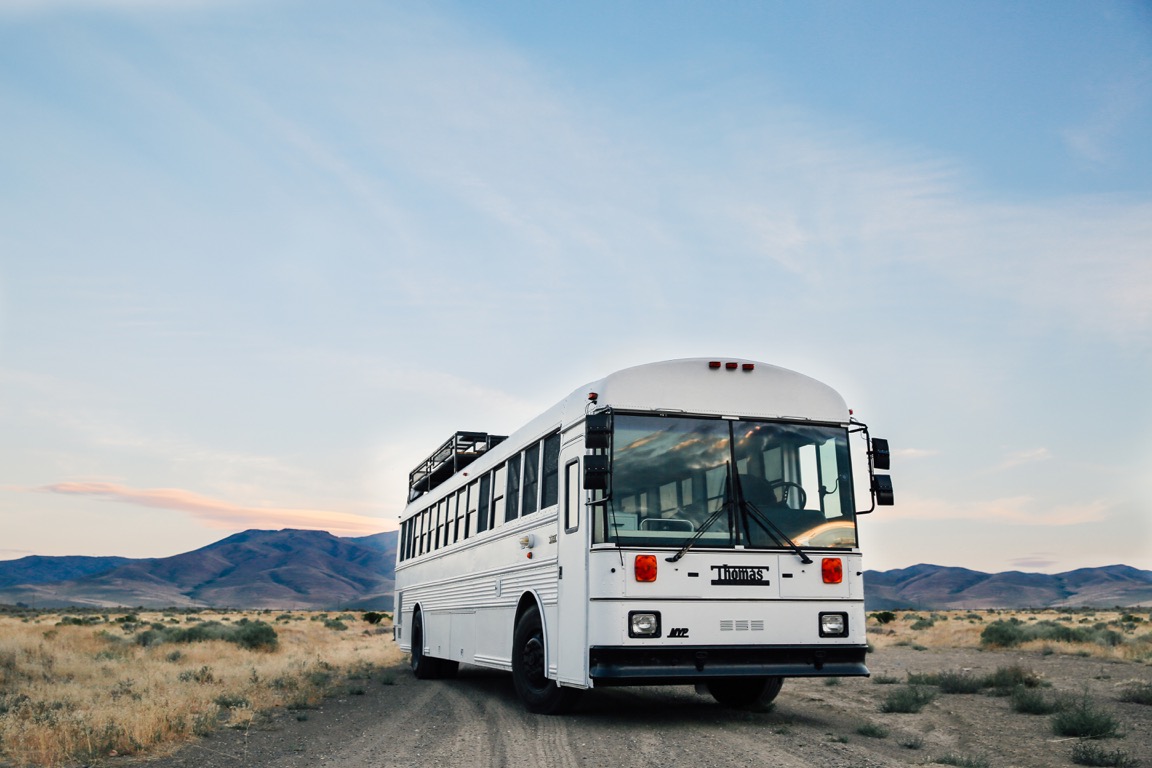 Debbie's family realized that the kids didn't need as many toys and the parents didn't need as many gadgets. The Mayes Team is now more content with a few nice possessions rather than a huge quantity of items.
"We now live a minimalist lifestyle," she said. "We just recognized that stuff isn't really important to us."
Related Reading: Living with a "Less Is More" Approach
Debbie called Skoolie Homes, a bus conversion company, who picked up the family's dilapidated school bus in July 2017. Four months later, the Mayes Team had a new home. Take a look at the changes they made!

School Bus Style
In rental houses, your decor is often limited to paintings hung with Command strips and (maybe) furniture. Debbie said she wanted to grab the design reins during the school bus conversion. She landed on Scandinavian Modern, characterized by a simple black, grey and white color palette, dotted with organic splashes of green.
"Our last house had all wood cabinets and countertops that were brown, and I always felt like my space didn't really reflect me," she said. "I love having the bus completely reflect my style. That was the first time that's ever happened for me."
Related Reading: How to Budget for a Custom Build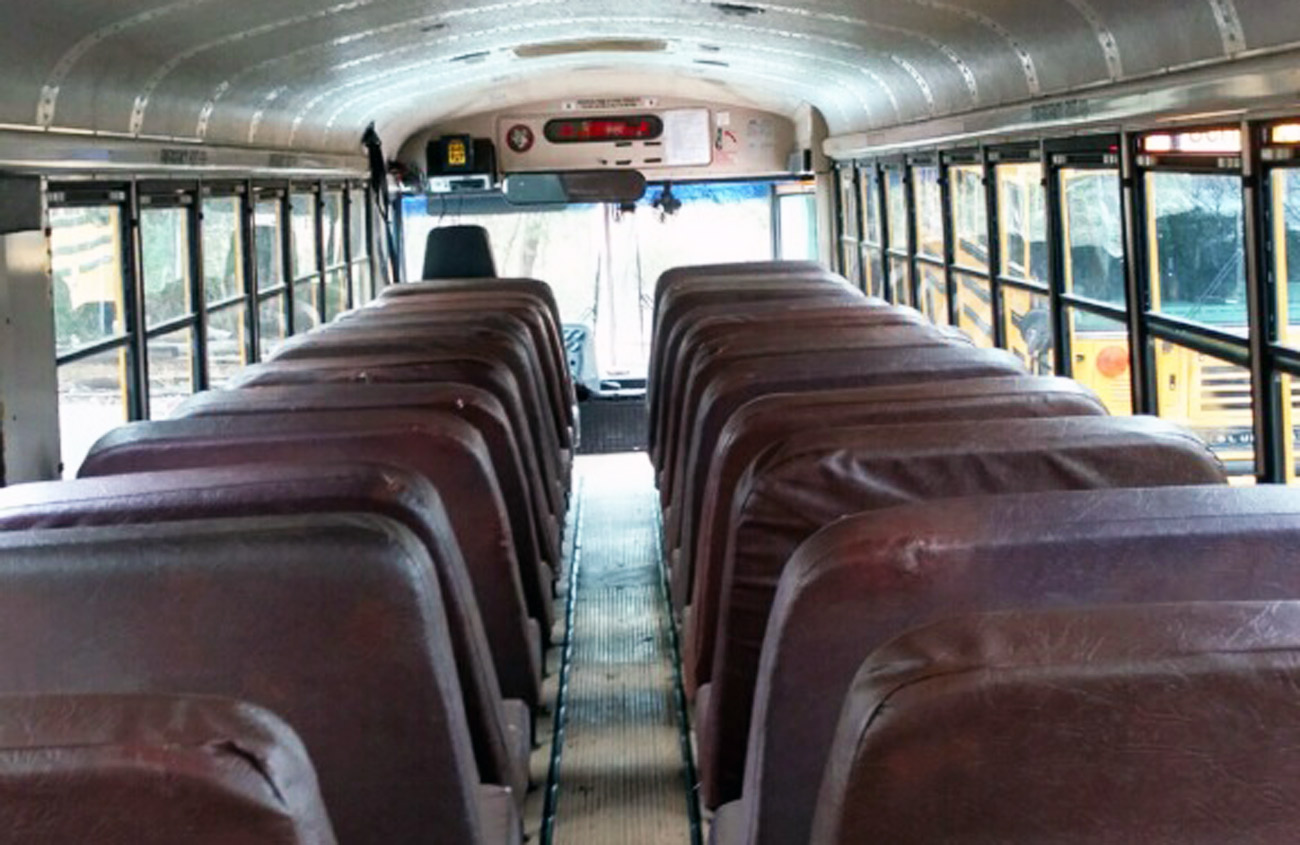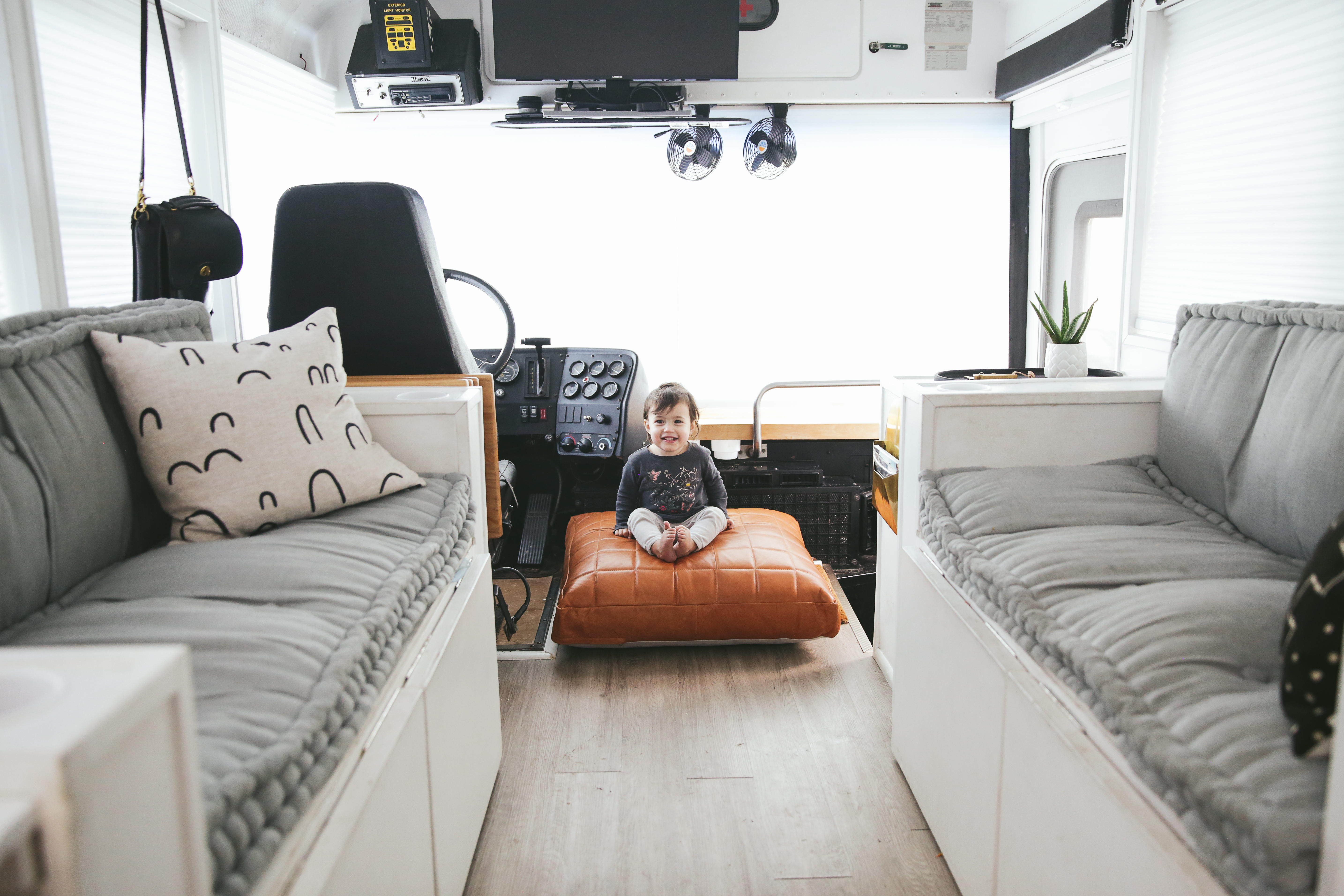 Debbie was steadfast when deciding to keep all of the existing windows in their mobile apartment.
"A lot of times people will cover up some of the bus windows when they do these kind of conversions," she said. "For me, it was important to be open and bright."
Overcoming Obstacles
When uprooting your family and moving to a portable household, challenges are inevitable. But Debbie said the obstacles during the school bus conversion felt insignificant compared to the unhappy and disconnected feelings in their previous home.
Debbie said their family learned to enjoy the time they could spend together – even in the face of maintenance problems, when the group had to stop on the side of the road.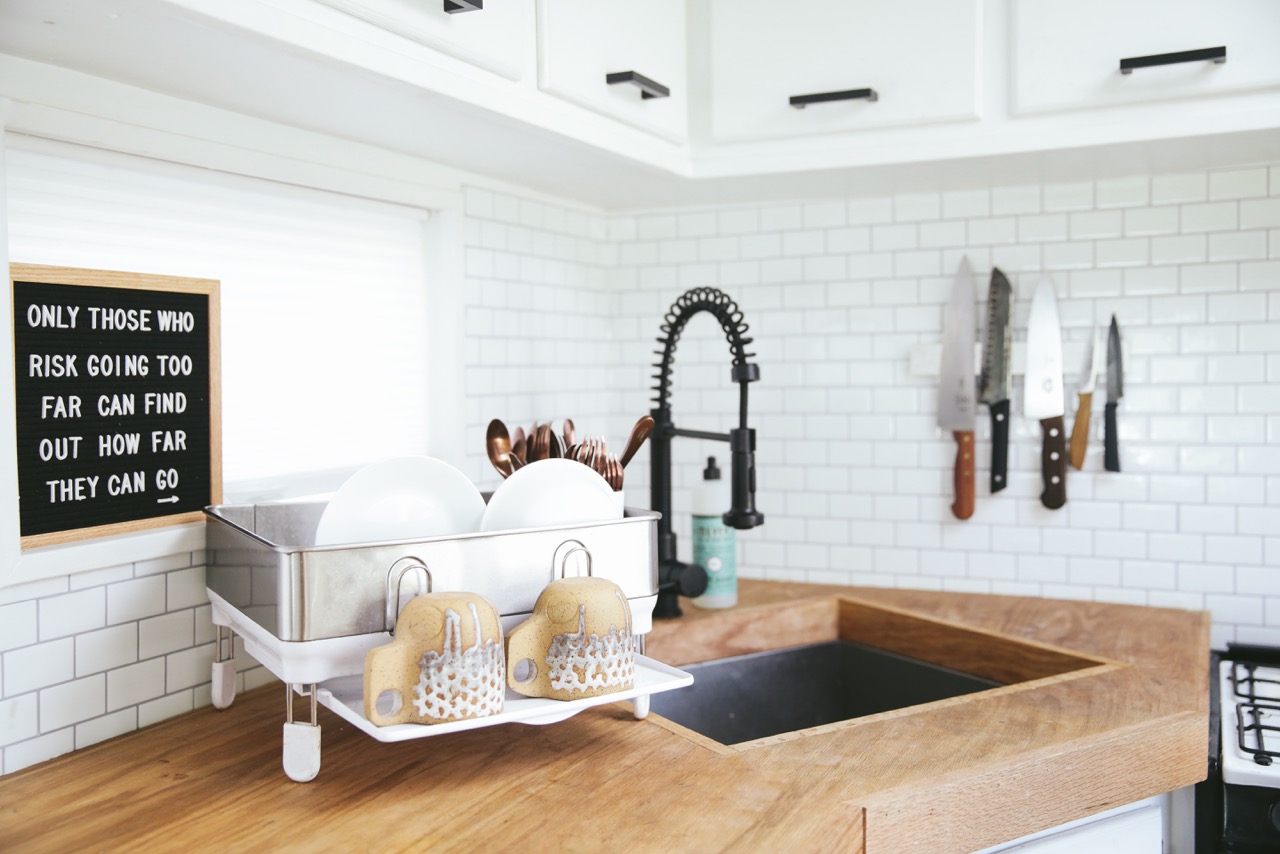 "The dream of getting connected was so much more important than the different hiccups we felt along the way," she said. "We always knew it was going to work out, it was just time was the factor. We learned to go with the flow and that everything would get figured out eventually."
The Next Phase
After traveling down the coast of California, road-tripping from Oklahoma and living in the bus, the Mayes Team now resides in a 750-square-foot transition trailer that sits on seven acres of California land. The family plans to build a small home on their new land, maintaining the minimalist mindset in both size and decor.
Debbie will carry over the Scandinavian Modern design, using a subtle color palette and adding massive windows, but most of the floors will be concrete. Plus, she's looking forward to taking care of live plants!
"The bus didn't have very consistent air conditioning, so all my plants would die, so I only had fake plants!" she said.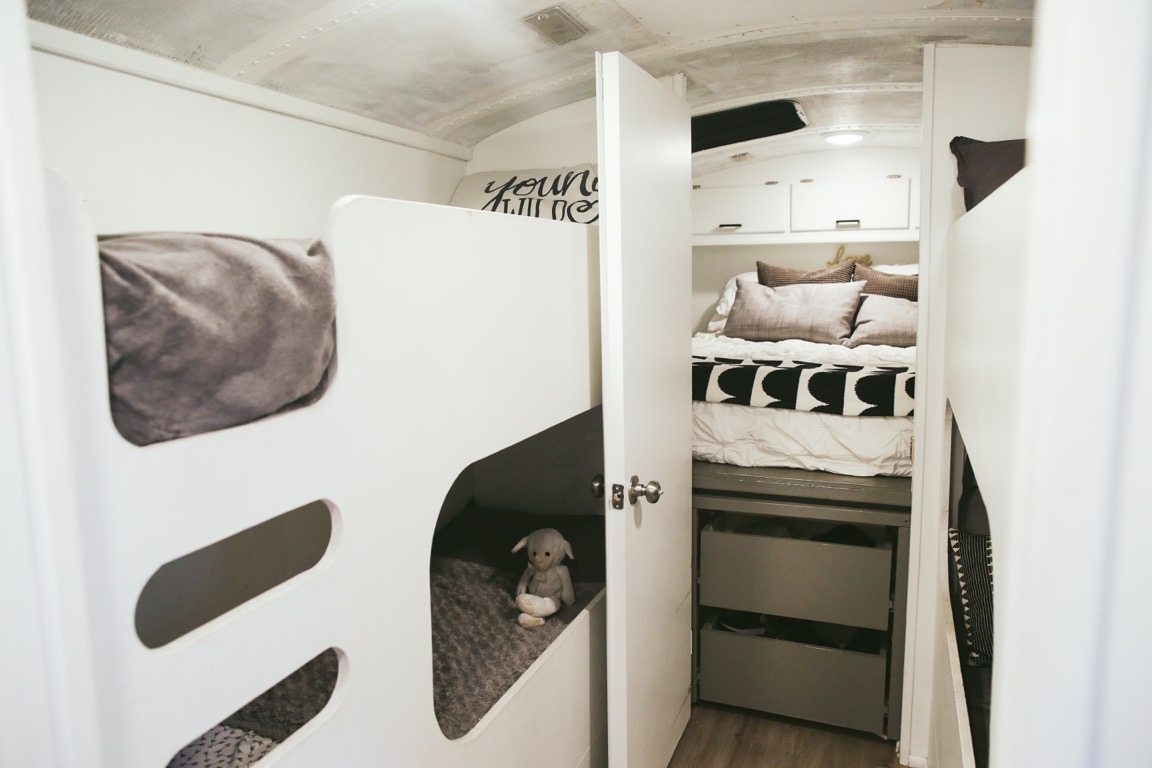 But the quintessential tenant Debbie wants to uphold in their new home is appreciation for each other and for how simple life is with fewer material items.
"The bus just transformed our idea of what a home should be like. Bedrooms don't need to be massive, you don't need a big bathroom and all those kind of things," she said. "We want to keep the connection our family has gained by being in this small environment."
Thinking about downsizing, but don't know where to donate all of your extra possessions? We researched the best ways to donate anything after a remodel!
Of course, don't forget to follow us on Instagram, Facebook and Pinterest to get your daily dose of cottage inspiration!