Imagine being transported back to the 1960s and seeing the same iconic and intricate designs from that decade in a home decor collection several years later. Well that dream has become a reality with The Mommy Pop Shop, an online shop specializing in Mid Century, hand-pleated couture pillows authentically made and locally sourced in the South. And the woman behind this collection is no stranger to expert design and style. From her years in interior design came an opportunity to share her home decor and design style with others. Cameron Schwabenton of Cameron Stewart Design began making pillows for her clients and other various design projects, and so many people loved them that Cameron thought: I should make these pillows on a greater scale. And with that came the birth of her most recent professional endeavour: The Mommy Pop Shop.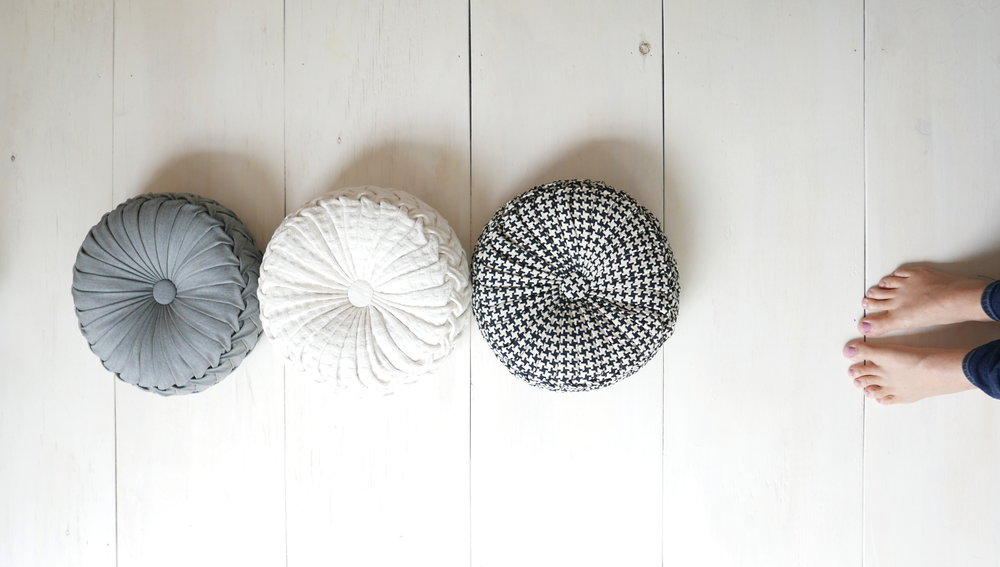 The Mommy Pop Shop is an online shop that features uniquely made pillows that incorporate the appreciation for history that's so prominent in Cameron's design style. Originally from Greensburg, North Carolina, Cameron developed an "appreciation from an early age for history and treasured family heirlooms and the value of that." Her mother and grandmother both had great style and an admiration for vintage and older items so it's no surprise that same affinity and design style was transferred to Cameron. The value of family is very important to Cameron Schwabenton and that's well exhibited in her interior design projects. "I love working with family and residential clients cause they're really good to build relationships with", Cameron says.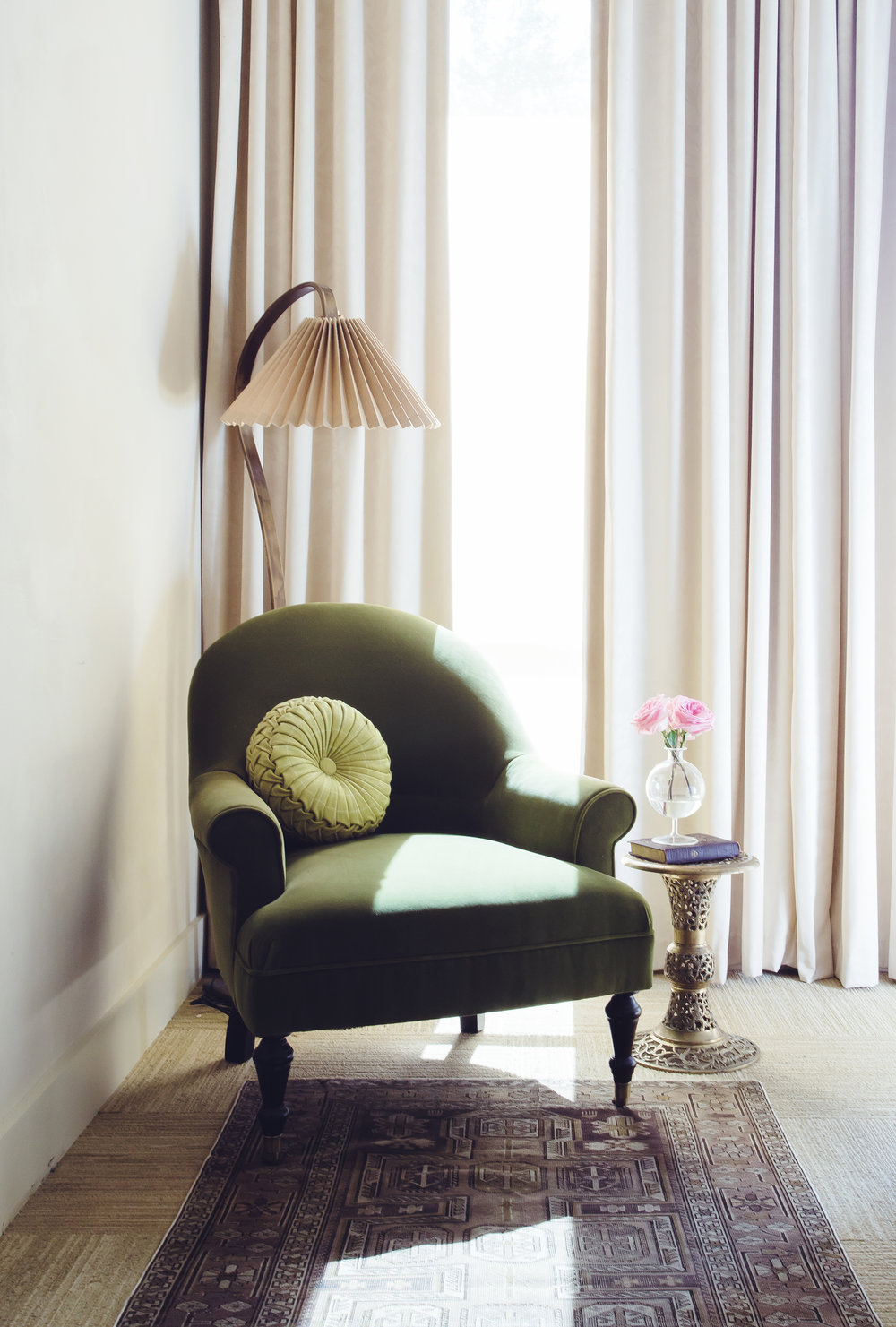 In additional to familial influence and her own experiences with clients, extensively researching and working on early 1960s design projects helped Cameron use the decorative design of that era in her own pillows. The online shop emphasizes the southern style, grace, and strength of Cameron's grandma, who was nicknamed Mommy Pop. The pillows on her online shop are the "perfect examples of the mix of feminine and masculine, round fun design combined with wool, suiting plaid", Cameron says. This unique design style comes from Cameron's interior design style that mixes the old with the new with both masculine and feminine elements.

Keeping her collection close to home, each pillow style is named after members of Cameron's family. And the newest addition to the collection is a blue, plaid pillow named after her newest addition to the family, her nephew Koen. "I love the color and how the plaid and little patterns lay out perfectly in color," Cameron says.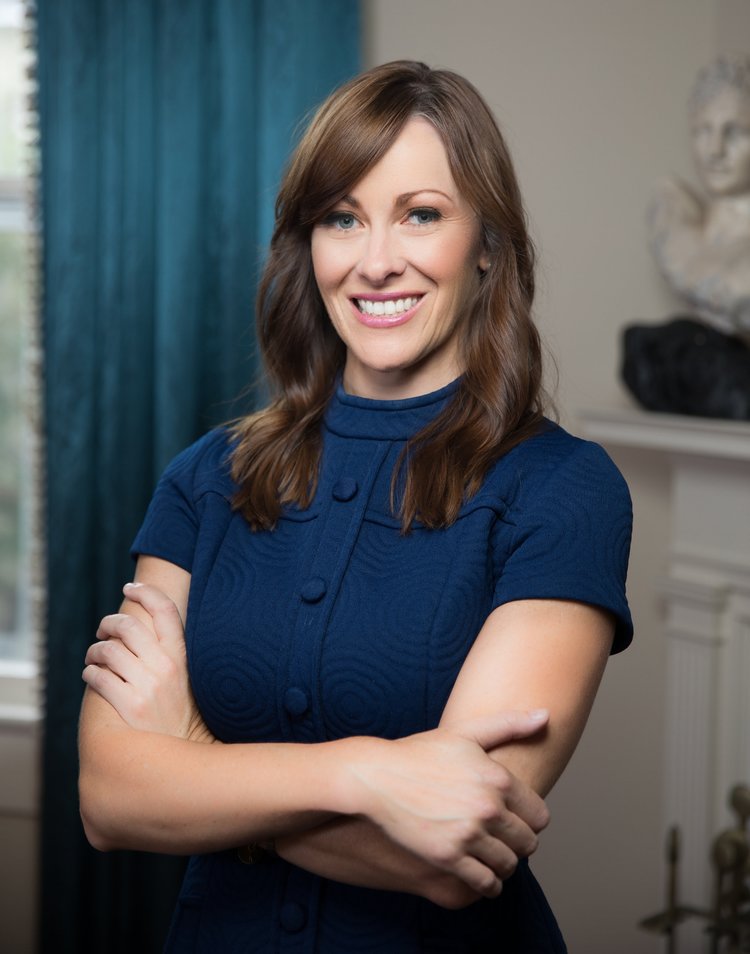 Situated in such a historic city as Charleston, Cameron Schwabenton of Cameron Stewart Design and The Mommy Pop Shop has been influenced by the historic side of the South and that's evidenced in her design style and home decor taste. "I love finding unusual things, such as an antique fish trap, and incorporating them into projects," Cameron says. She often adds more contemporary finishes like polished sheet metal to vintage surroundings, typically drawn to corals, shades of orangey pinks, and blues which she adds wood to for a more masculine touch to many of her interior design projects. Authentically created, Cameron's interior design style and unique appreciation for historic and vintage items have contributed incredibly to her success as a design firm and an online business. The real question now is: what will Cameron Schwabenton do next?
Check out Cameron Schwabenton's website and online shop for more contemporary vintage style and unique interior design