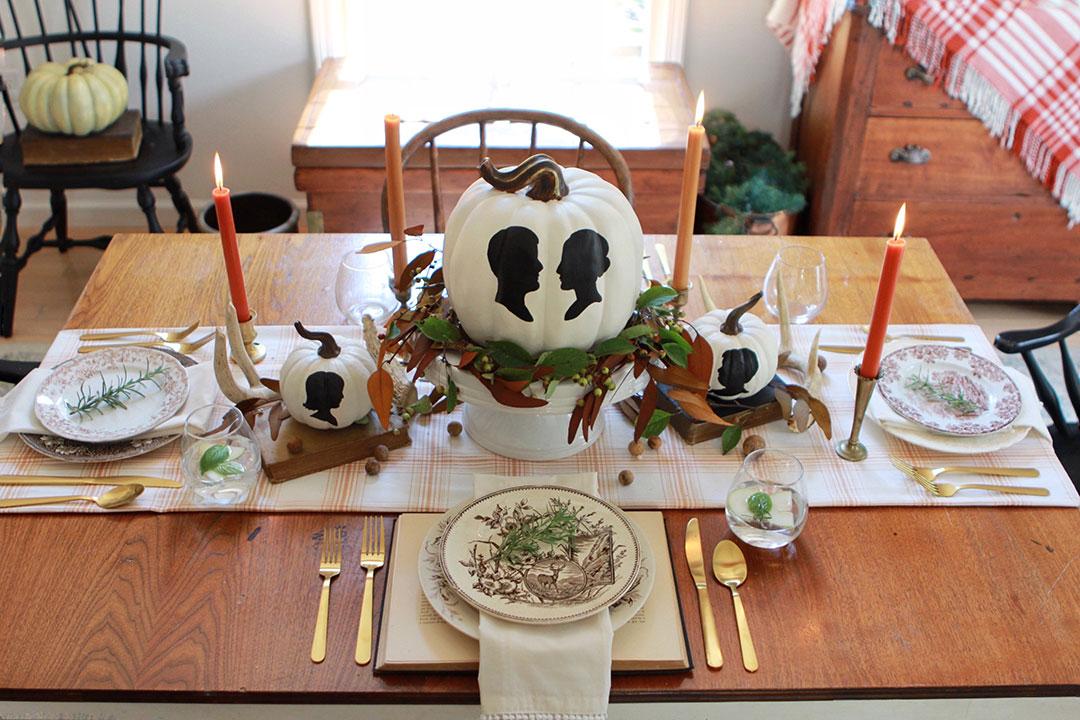 Katie Baker is one of three finalists in our 2021 Brand Ambassador search. Today, we're featuring her DIY tutorial for personalized no-carve pumpkins. Read, enjoy and come back again to see DIYs from our other finalists, Toni Mogensen and Sara McDaniel.
Nothing exudes traditional flare quite like the elegant lines of a silhouette portrait. Hundreds of years after their introduction, silhouettes are still current and remain a beautiful way to infuse history into your home decor in a very personal way. We love silhouettes for their simplicity and versatility. They effortlessly bring a classic look to any style of home decor, and these DIY silhouette painted pumpkins are the perfect fall twist on that tradition.
WHAT YOU'LL NEED
Pumpkin
Fine Point Scissors
Pencil
Camera (a phone camera is great)
Printer
Paper
Paint Brushes
Black Paint
Painter's Tape
THINGS TO CONSIDER
In a pinch, use a Sharpie or Paint marker
Real pumpkins will only last several weeks. Use faux pumpkins if you want to keep them to use again.
For generic silhouettes or silhouettes to reference, search Google Images for free silhouette art.
Have fun with different styles, colors, patterns, and subjects. (Scroll to the bottom to see our Haunted Halloween Painted Pumpkins!)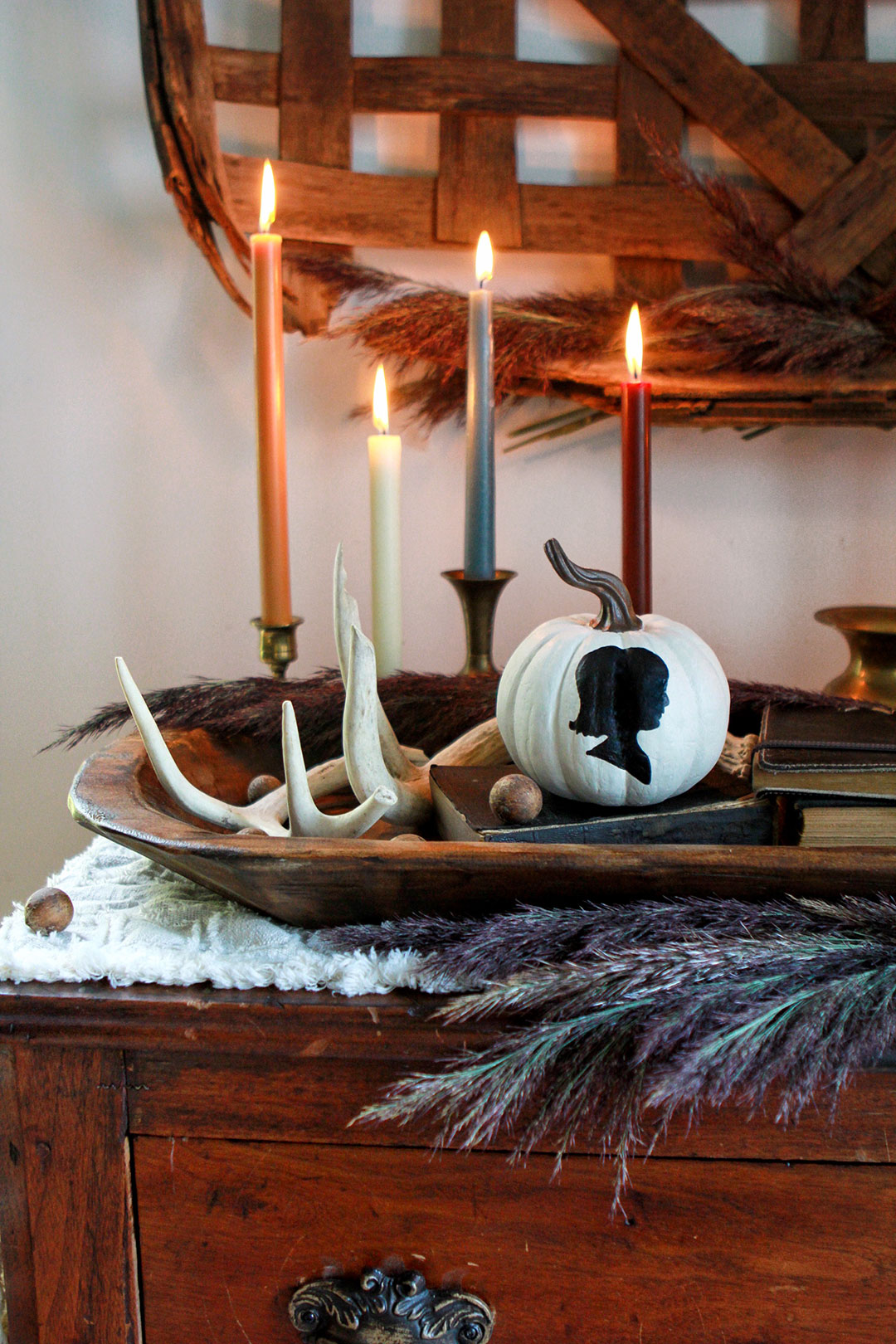 WHAT YOU'LL DO:

One: Take a side profile picture of your subject. I used my phone camera. It's best if the picture is taken directly from the side against a plain background so details of the facial features standout. Eyes should be open, subject should look straight ahead with a relaxed expression and mouth closed. Long hair looks best when pulled up in a bun or ponytail.
Two: Print out the picture on a printer. Make sure to adjust the image size when printing to fit the size silhouette you are wanting on your pumpkin.
Three: Use fine point scissors to cut out the image, paying close attention to details of the facial features like the nose, lips, and chin.

Four: Once you find the perfect placement for your image on the pumpkin, use painter's tape to hold the image in place.

Five: Next, use a pencil to lightly trace around your image.

Six: Remove the tape and image from the pumpkin and now it's time to paint. Use a small detail brush and black paint to trace the pencil lines drawn in the previous step.
Seven: Then use a slightly larger brush to fill in the image with black paint.
Repeat steps six & seven until the proper number of paint coats is achieved, completely filling in the image. This took me two coats of paint.

Haunted Halloween Painted Pumpkins
I used all the same steps from the silhouette painting, except I wanted my Halloween pumpkins to have a haunted, eerie feel. I used Victorian Era silhouettes found on Google Images to print, cut out, and trace. However, I still used our profiles to make the facial features to give a personal touch.
Katie Baker shares warm and welcoming decor on her website Baker-Nest.com and on Instagram at @Baker_Nest.
Want more Halloween porch decor ideas? Check out this post on No-Carve Pumpkin Ideas. 
Of course, don't forget to follow us on Instagram, Facebook and Pinterest to get your daily dose of cottage inspiration!