We're all cooking at home more these days. Did you know that the items in your kitchen collection—from cooking utensils to pots and pans and even kitchen towels and mixing bowls—can help or hinder your kitchen's cottage style? With our friends from Food52, we've gathered some ideas on how to build up your kitchen collection so it's as timeless as your cottage style itself.
"Think practically about your home and who lives in it when considering quality," says Jojo Feld, Vice President of Merchandising & Supply Chain at Food52. "You want to get the most and best use for you out of your purchases. That's really what's most important." Here are four elements to the perfectly timeless kitchen collection for your cottage style home.
At Cottages & Bungalows, we love to curate and share our favorite finds from across the web with you. Some of the products you'll see on this page are affiliate links, which means that if you click through and make a purchase, C&B will earn a small commission at no extra cost to you!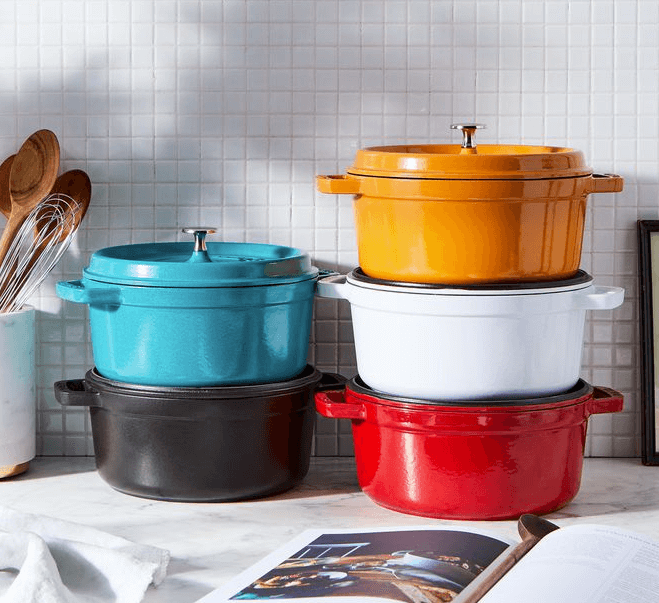 Classics to Keep
First, make sure you have a good set of foundational items you're basing your whole kitchen collection on. These are the types of pieces you won't need to replace for years (if ever) because they're high-quality staples. Items like your pots and pans, bakeware and staple dishware set should last you a long time.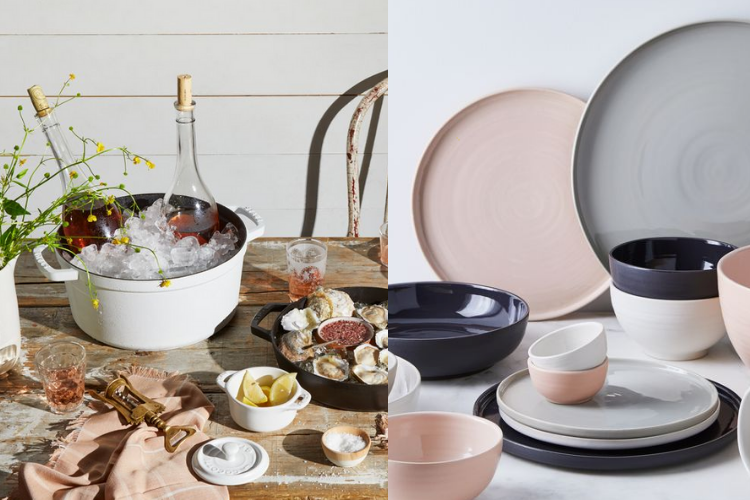 Look and see if there are any sets in your current kitchen collection that need to be upgraded. For example, if your cooking knives are a rag-tag collection of pieces you've picked up here and there over the years, consider replacing them with a full set that's meant to be a cohesive whole.

Color and Texture
So much about cottage style is in the color and texture—from shiplap and bead board on the walls to sisal rugs and soft knitted throw pillows. So why should your kitchen collection be any different? "At Food52, we gravitate towards natural materials and tones," says Jojo, which makes their products perfect for cottage style. Throw in a few fun colors and textures that will match your cottage aesthetic, such as in items like fruit bowls, pie dishes and water pitchers.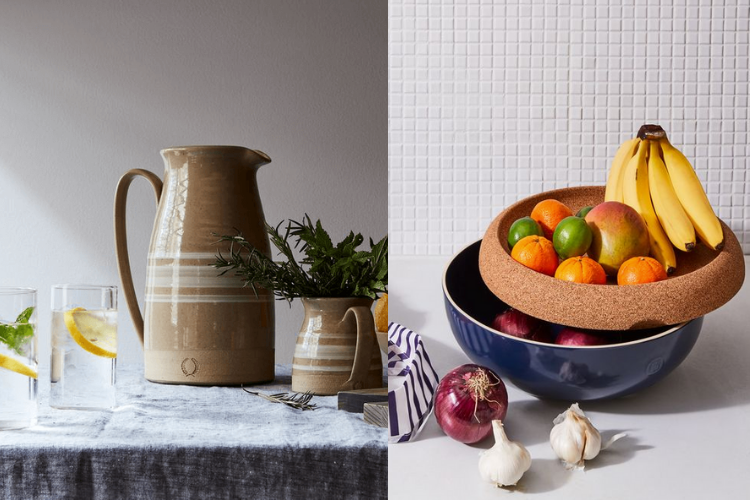 Yet don't feel obligated to stick with a single color or texture. "We are huge fans of mix-and-match at Food52," Jojo says. "Your table and kitchen can be places to make your unique mark with different design concepts playing on one another." For example, pair a beautiful and colorful glass cake stand with a set of subtle stoneware mixing bowls to fill out your kitchen collection and add both depth and personality.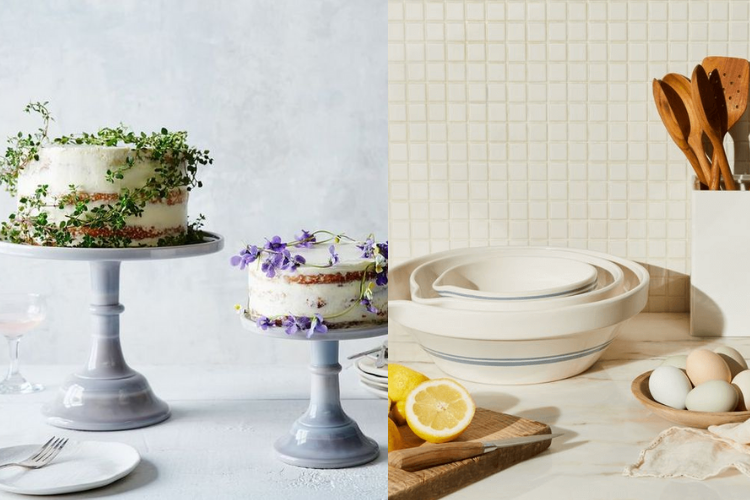 Function and Beauty
You want your kitchen collection to be timeless, which means a healthy mixture of function and beauty. For example, it's handy to have a step ladder in the kitchen to reach upper cabinets. But it doesn't have to be an ugly one! A cute step ladder will add to both the functionality and charm of your cottage kitchen.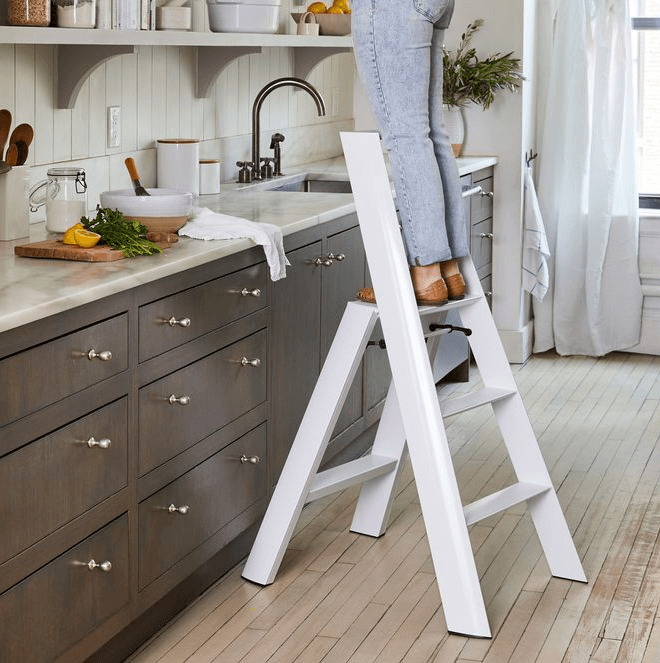 Add other items that will contribute to the practical beauty of your kitchen, from Mason jars with wooden lids to a bouquet of felt flowers for ornamentation.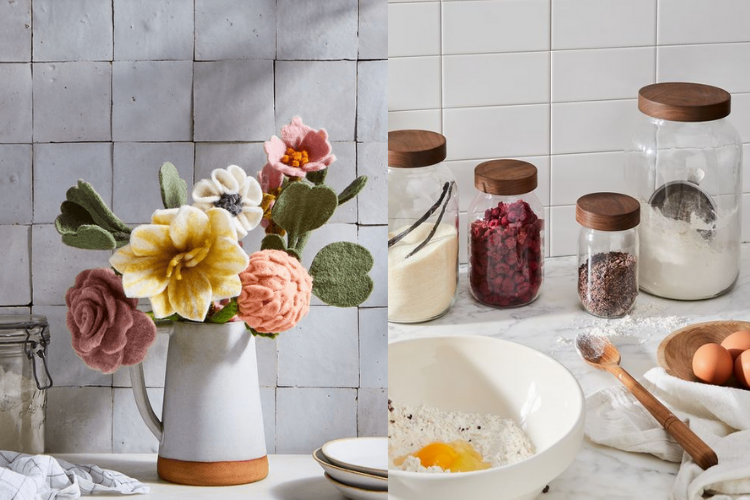 Items to Replace and Upgrade
There are certain kitchen items that need replacing or upgrading on a regular basis. For example, you can never have too many tea towels, right? And even if you manage to keep some of them nice as decorations, most will acquire grease stains and smears from tomato sauce and whatever else your family is cooking. Replace any that have seen better days, along with any pot holders and oven mitts that have been stained one too many times. (Food52's Five Two oven mitts even come with magnets for hanging on the front of the stove!)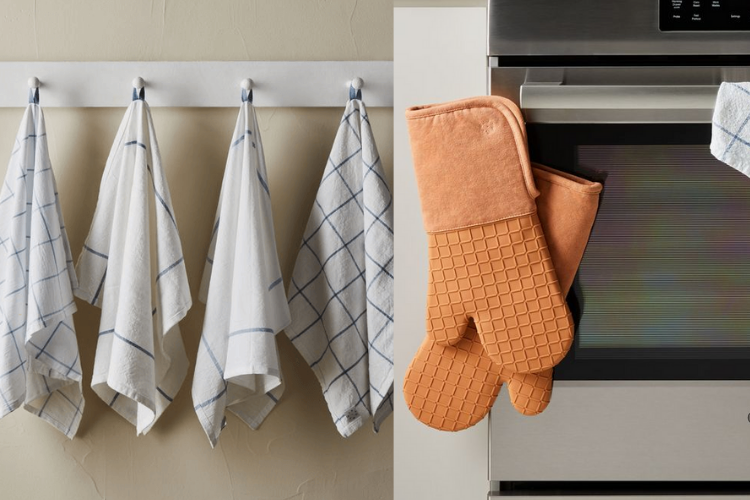 Evaluate your wooden items like wooden spoons and cutting boards that sometimes need replacing too. (Hint: If you care for them by regularly waxing with food-grade wax, they shouldn't need replacing.) And make sure you're stocked up on good-smelling dish soap and hand soap around the kitchen sink.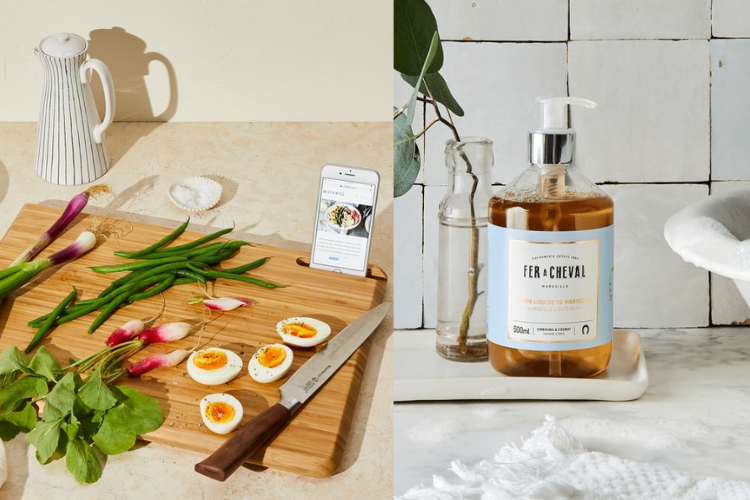 Love this look? Head to Food52 to shop the full collection! Of course, don't forget to follow us on Instagram, Facebook and Pinterest to get your daily dose of cottage inspiration!