What better way to celebrate St. Patrick's Day than with a little something sweet? I've incorporated some of my favorite ingredients to create a fresh and buttery Irish shortbread cookie. Traditionally, shortbread is made from three simple ingredients, butter, sugar and flour, and I've upped the flavor profile with this recipe by using authentic Irish butter which provides a richer taste. Topped off with a decadent glaze made with fresh lime zest and lime juice, these cookies are perfect for celebrating everyone's favorite Irish holiday!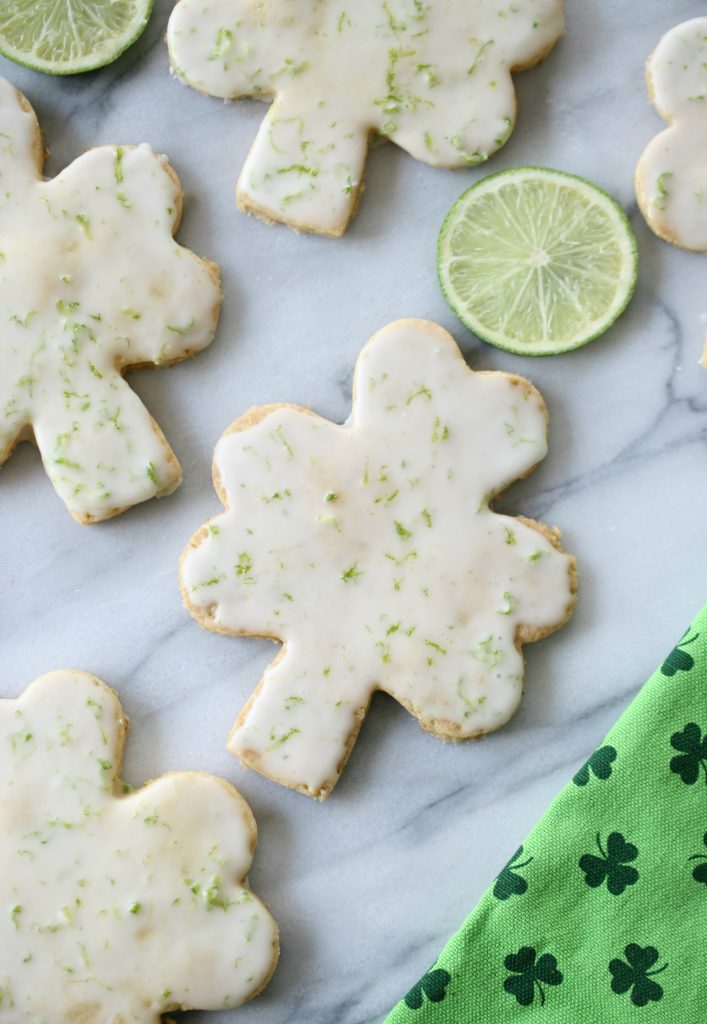 Key Lime Glazed Irish Shortbread Cookies for St. Patrick's Day
Makes 24 cookies
Ingredients:
¾ cup Irish butter, softened (I used Kerrygold brand)
5 tablespoons sugar
2 cups all-purpose flour
Directions:
Preheat oven to 350°F. With an electric mixer, mix butter and 4 tablespoons of the sugar until well incorporated. Mix in flour. (If dough is too crumbly, mix in 1 to 2 tablespoons more softened butter.)
2. Roll dough on lightly floured surface until 1/2 inch thick. Cut into small shapes with a cookie cutter. Place shaped cookies ½ inch apart on an ungreased baking sheet.
3. Bake about 20 minutes or until set. Immediately remove from baking sheet and place on cooling racks. When cool, frost with fresh lime glaze (recipe below)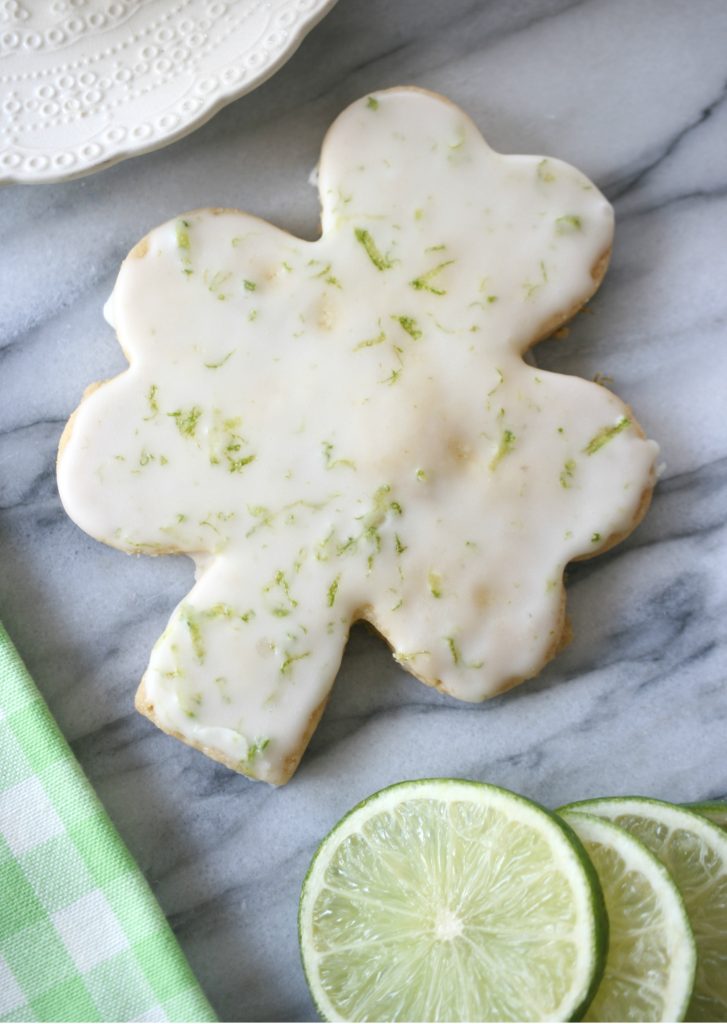 Key Lime Glaze
Ingredients:
¾ cup powdered sugar
5 teaspoon fresh Key Lime juice*
1 teaspoon freshly grated Key Lime zest*
Directions:
In a small bowl, whisk together all ingredients until spreadable. Using back of a small spoon, spread about ½ teaspoon glaze on each cooled cookie.
*Regular Lime juice and zest may be substituted.
Creating beautiful tablescapes is one of Fabiana's many talents and passions. She regularly shares her delicious recipes on her blog, Ciao! Newport Beach and on Instagram.
Looking for more recipes? How about this one for sponge cake with orange marmalade?
Of course, don't forget to follow us on Instagram, Facebook and Pinterest to get your daily dose of cottage inspiration!