Books are a dime a dozen—sometimes literally so, if you're looking at a flea market. But as commonplace as these printed-and-bound finds are, what makes a book collection unique is the personal connection to the work, the craftsmanship and the history. If you love the feel of supple embossed leather, dusty deckled pages and the physical journey of thousands of words, antique books will give your home that aged character you've been craving.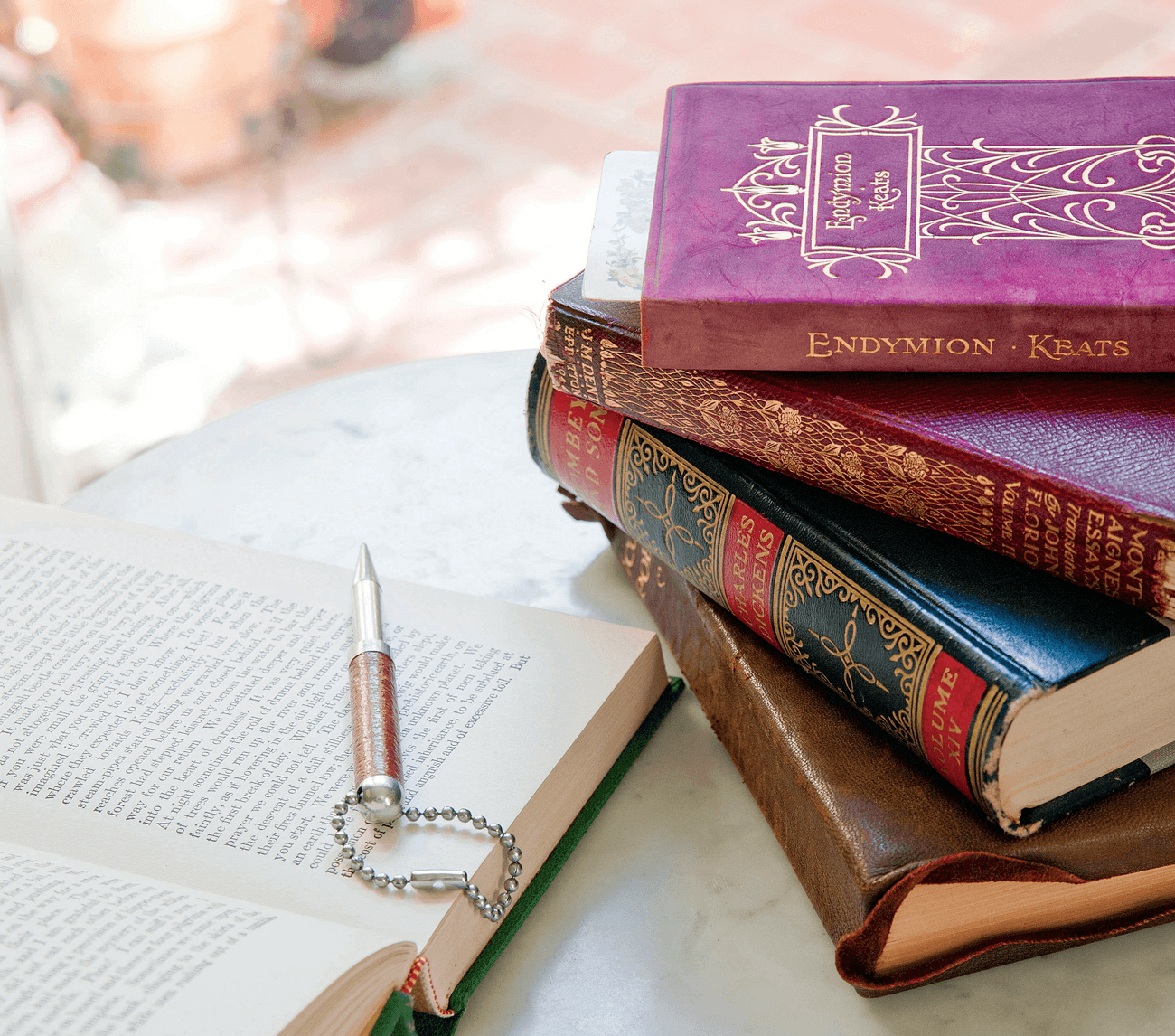 Pages of the Past
Knowing what you love and whose company you want to keep is a good way to start a book collection, says longtime collector Catherine Petruccione, co-owner of Old Scrolls Book Shop (oldscrolls.com) in upstate New York.
"Some of the best collections are assembled by collectors who make up their own rules and put together a collection based on some other primary passion in their lives," she says. "For example, someone who loves cooking or gardening may collect fine examples of the best cookbooks or gardening books."
Catherine, whose personal book collection consists of first-edition books by Pulitzer Prize-winning author Louis Bromfield, explains there are many factors that make a book collectible, from a beautiful binding or a unique illustration to an author signature or being a first edition of a well-known work.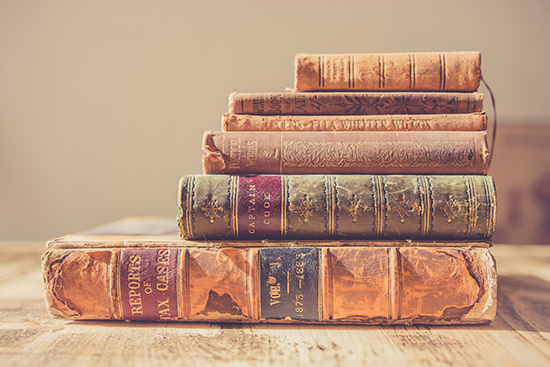 While tattered pages and dilapidated covers may have a storied quality to them, serious collectors will want to look for tomes in tip-top shape.
"Condition means everything in collectible books," she says. "You should be looking for books that look as close to their original new condition as possible. You should work with a reputable antiquarian book dealer or, at the very least, invest in some good reference materials. Much can be learned from going to antiquarian book fairs, where you can closely examine books and ask questions."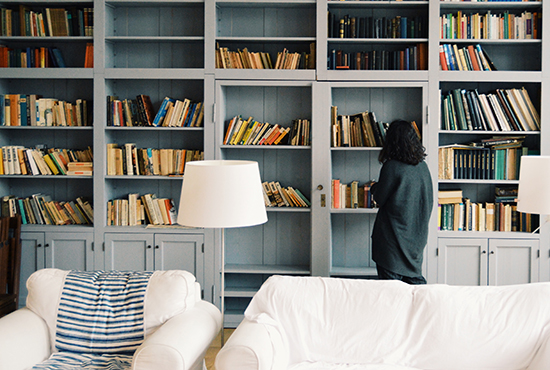 Your Story
The best part of a collection is that it represents you, making it the perfect way to add character to your home. And there's something out there for everyone, no matter if you're a fan of a certain illustrator, publisher, author, subject or time period.
"There have been books published on every subject imaginable, and the possibilities for building a collection are endless," Catherine says. "Buy the best condition and quality books you can afford, and they will hold their value. Purchase books by authors you like or on subjects you enjoy, and you can't go far wrong."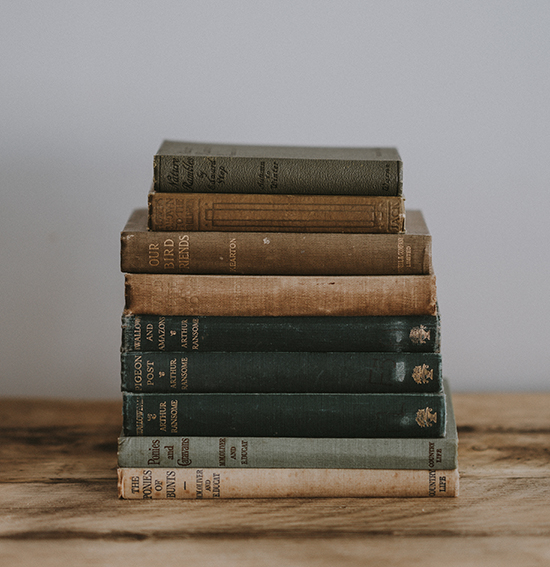 Staying Local
"There is now great interest in American publishers' decorated cloth bindings from approximately 1900 to 1930, when U.S. publishers were hiring top artists to design and decorate the covers of books, both fiction and nonfiction," Catherine Petruccione says. "This is a wonderful collecting area for beginners because the books are obtainable at a reasonable price, for the most part."
How to Display Your Book Collection
• The bookshelf never goes out of vogue. Group books in sets or arrange them by color—there's a lot of leeway, and it protects your books from weathering.
• Line your favorites along a mantel, dresser or buffet, holding them upright at either end with heavy,
vintage bookends.
• Use a small book collection to add height and framing to other collectibles, such as picture frames, vintage toys or antique stationery and writing implements.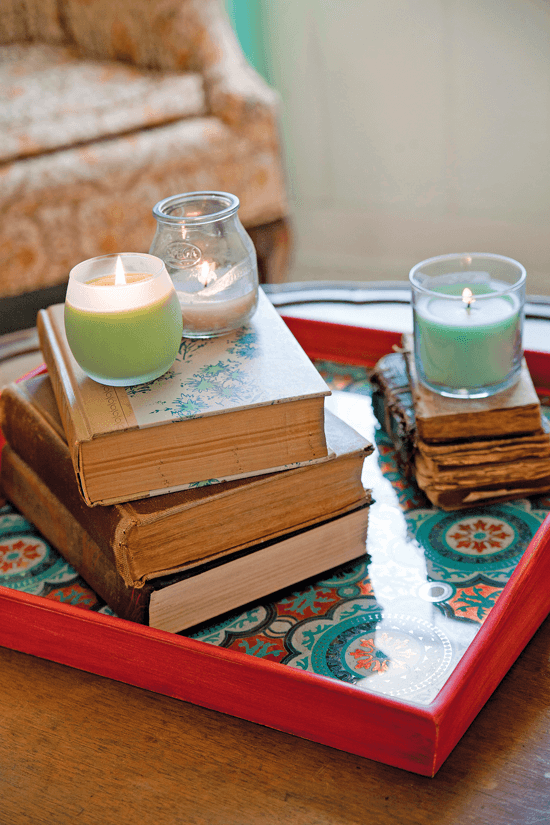 Score Board
Producers: Due to the long life of the publishing industry, the producers of these books are as varied as the books they published. Depending on the author and title you're looking for, you may find books by Alfred A. Knopf, Harpers & Brothers, Scribner's and Simon & Schuster, to name a few.
Price range: Assuming the tome of a book is in good condition, prices can range from $15 to $25 for common, decorative bindings and up into the hundreds or thousands for rare first editions by a famous author.
Best Places to Pick: Your best bet is to visit your local antique book dealer or visit an antiquarian book fair. You can also track down editions online, but be sure you know what you're looking for, as determining first editions can be complicated.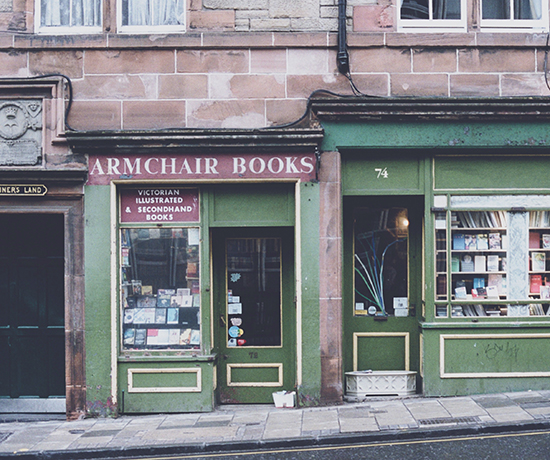 Market Value: Books are a very common flea market find, but even a famous work can suffer low value because of poor condition. The most valuable finds are in like-new condition with clean, intact binding, no missing pages and are void of library marks, mold or mustiness. Collectible books with an author or illustrator signature can drive up the price.
Maker's Marks: Whether a book is a first edition or subsequent printing, you can almost always find publisher, author or illustrator information within the first few pages, the last page or even the spine.
Price range: Assuming the tome of a book is in good condition, prices can range from $15 to $25 for common, decorative bindings and up into the hundreds or thousands for rare first editions by a famous author.
Looking for more book inspiration? Check out this elegant garden tea party inspired by vintage books.