Kimberly Irion Yungfleisch and her husband, Justin, made their Nashville cottage into a cozy second home/vacation rental in no time at all. "The house already had crown molding, beautiful wood floors and Carrara marble countertops installed when we purchased it, so we didn't want to change anything. My only challenge was completing the décor in such a limited time frame." Her biggest task was imbuing the home with warmth and lived-in character. For that, she turned to vintage textiles.
Hunting for Vintage Textiles
Kimberly finds most of what she needs by visiting her local flea markets, where piles of assorted vintage or imported rugs and fabrics are available for sale. These kinds of materials may be purchasable in big box stores, but Kimberly recommends sticking to smaller dealers to ensure authenticity. "Sometimes with the large chains you can't be sure of where their materials come from," she advises. "You can't beat the look and feel of the real thing."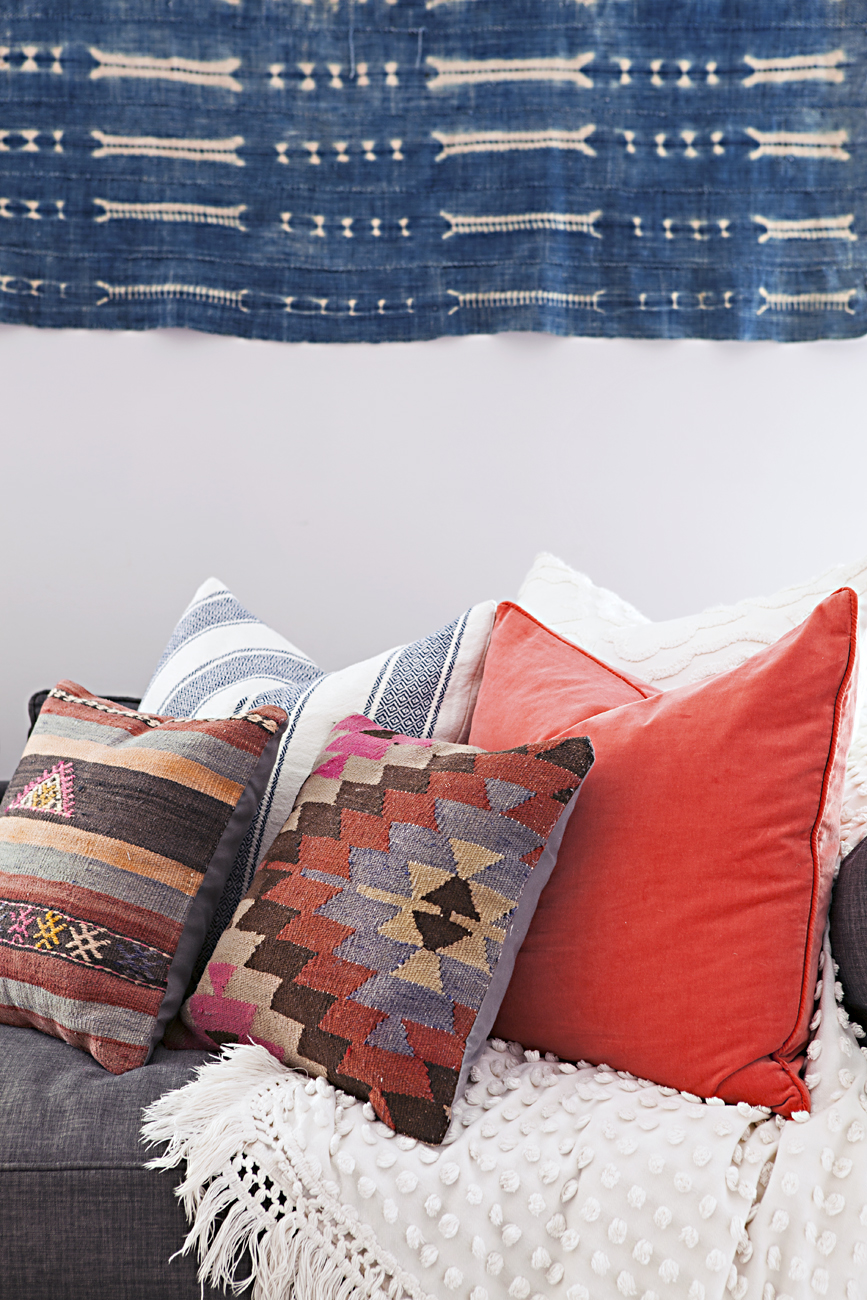 You can't beat the look and feel of the real thing.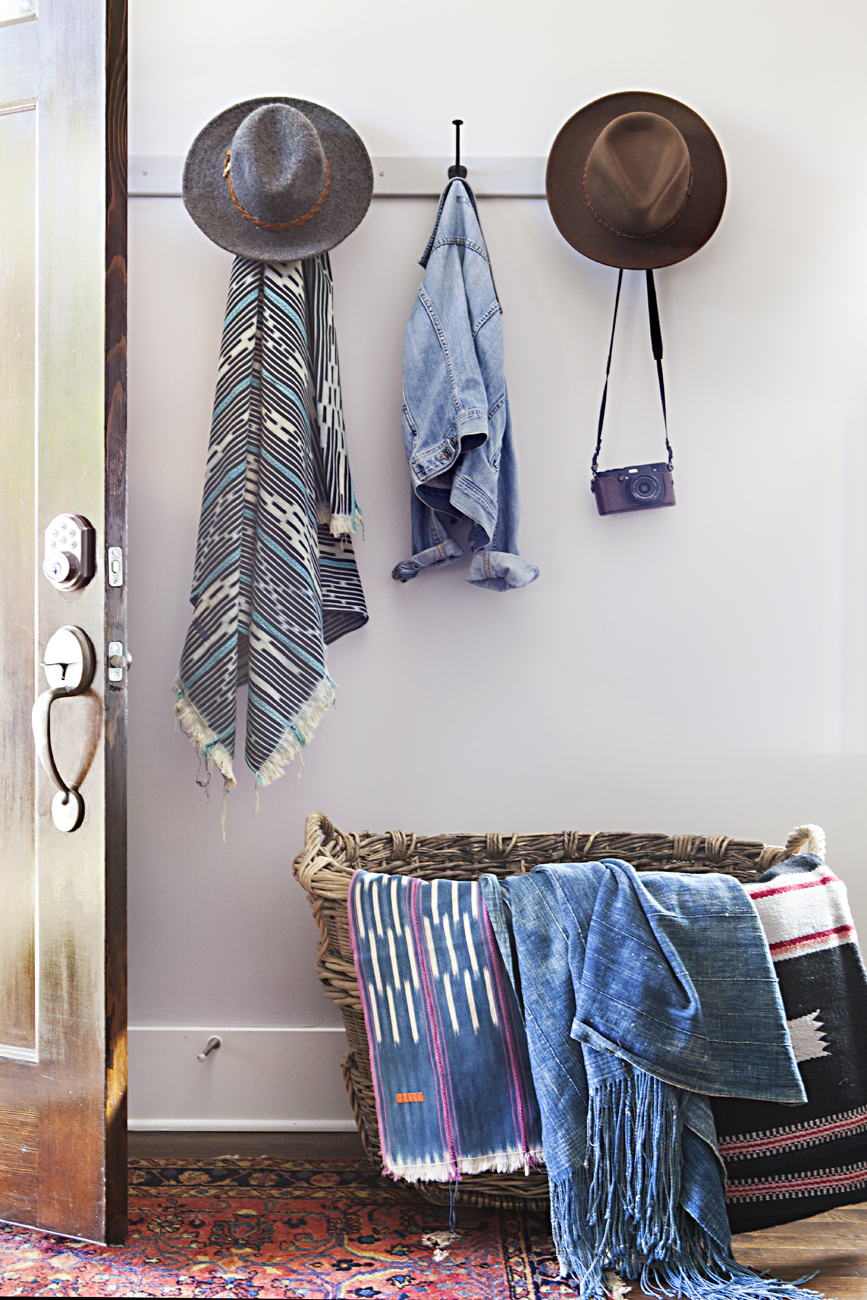 Over time, Kimberly has built relationships with vendors by being respectful of their wares and honest about her budget. Negotiating shouldn't be intimidating to the buyer or insulting to the seller. "People take a lot of pride in their stuff," she says. "They put a lot of time and energy into their passion and business. When you connect on a personal level, you can rely on them to be helpful in the future because they want to do business with you."
I collect textiles. I love them! Even if I don't know where they are going to go or how they will be used, I still hoard them.
Some imported textiles come to flea markets freshly handmade, but vintage pieces should be closely inspected and dealers expect this. Be sure to look for stains, holes or tears, or anything else that could compromise its intended use. If a fabric no longer holds your interest, be polite and refold it to help keep things organized.
Related Reading: How to Spot High-Quality Vintage Furniture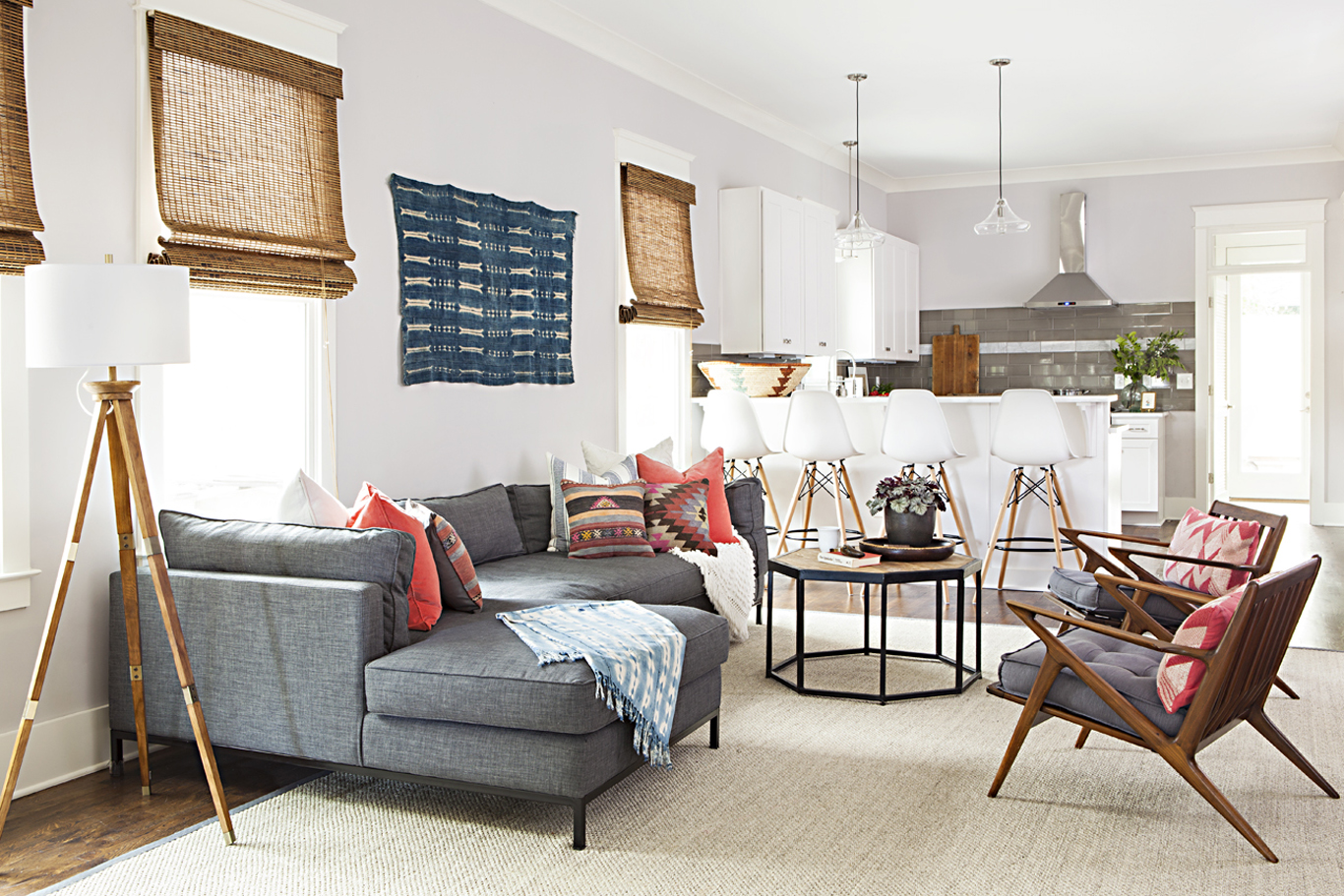 Want more of Kimberly's gorgeous home, click here to see the rest! 
Of course, don't forget to follow us on Instagram, Facebook and Pinterest to get your daily dose of cottage inspiration!