We recently toured interior designer Ally Whalen's North Carolina home where she decorates with a mix of cottage classics, rustic modern statement pieces and plenty of creative charm. If you missed it, catch up on her tour here! We were smitten with her custom living room DIY rustic word art piece so she gave us her tips on how to make one for yourself.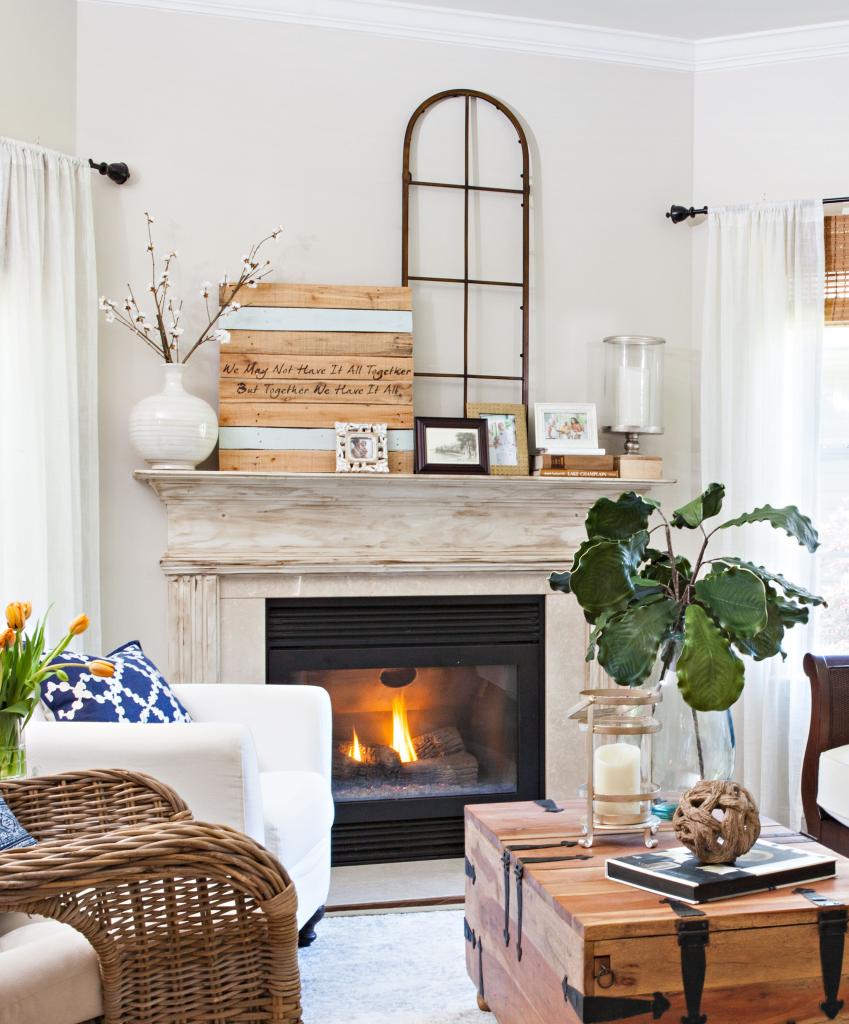 How to Make Your Own DIY Rustic Word Art
Find an old pallet (sometimes big-box stores will let you have them at no charge).
Search for a stencil of a quote you want to use (stencilsonline.com is a good source).
Pull apart the pallet to gather the wood, remove the old nails and sand down all the pieces very well to eliminate splinters.
Cut approximately nine pieces the same length.

Place your DIY art piece on a mantle or hang it up on a naked wall or as part of a gallery.

Lay out the pieces on the floor, and nail a few of them across the back so they stay together.
Place the stencil in the desired area, and paint over the quote (acrylic paint works well).
Add a few contrasting stripes if desired.
Hang the plaque on a wall, or rest it on a mantel and layer it with other decorative objects like books and candles.
Want to see more rustic cottage inspired looks? Check out this Rustic Collection shiplap inspiration. 
Of course, don't forget to follow us on Instagram, Facebook and Pinterest to get your daily dose of cottage inspiration!