Longer days and that fresh feeling of freedom that comes with the warmer months beckon us to fully enjoy spending our time outdoors. What better way to indulge in the best hours of the season than with a summer picnic at sunset? As the day progresses into the evening, the weather cools to the perfect temperature for relaxing with good company, delicious food and a glass of wine.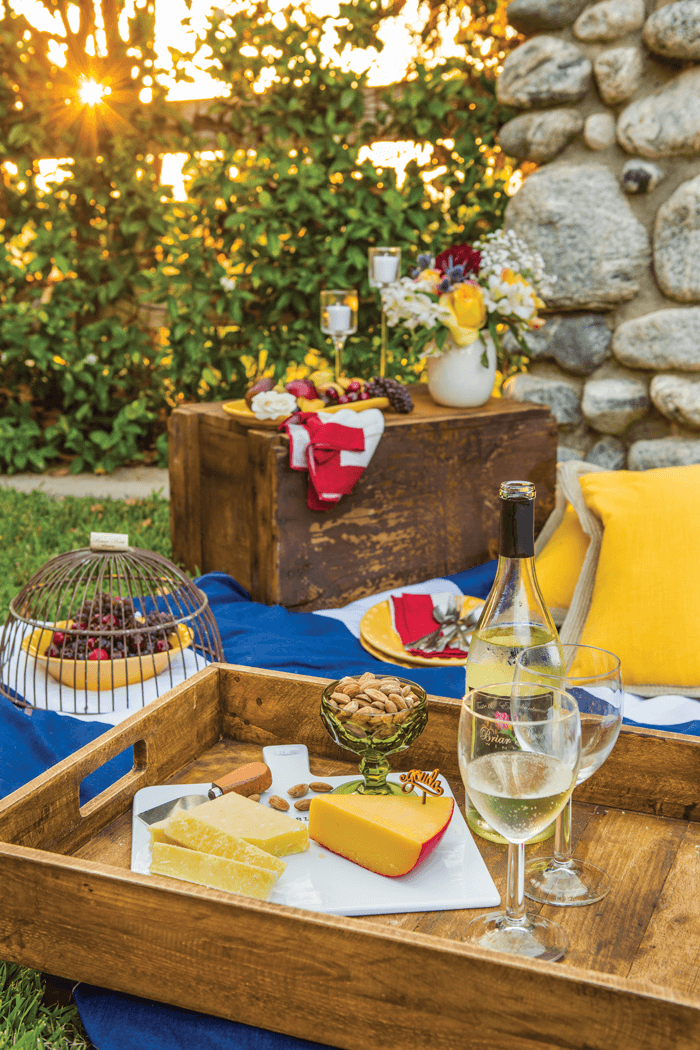 Where to Go for Your Summer Picnic
You don't have to hike to a mountaintop overlook or lug your cooler to an overcrowded public park to enjoy a meal outside.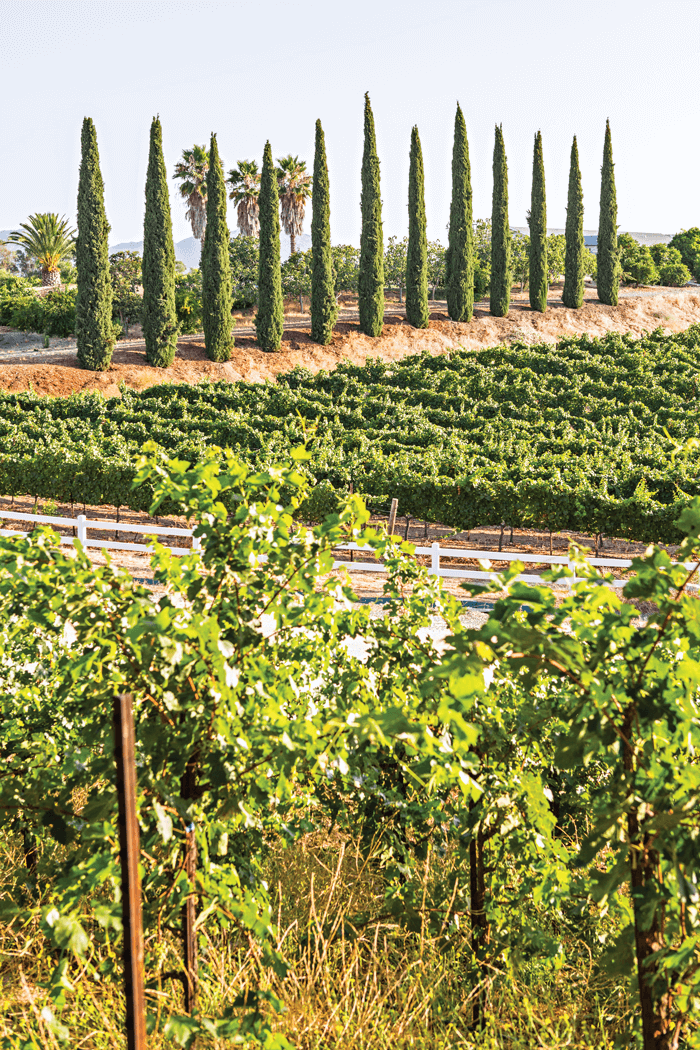 Ideally, the perfect summer picnic spot is easy to access, quiet and free of unwelcome critters. We picked a location in our local wine country, where rows of grapevines cover the rolling hills and glow under the setting sun.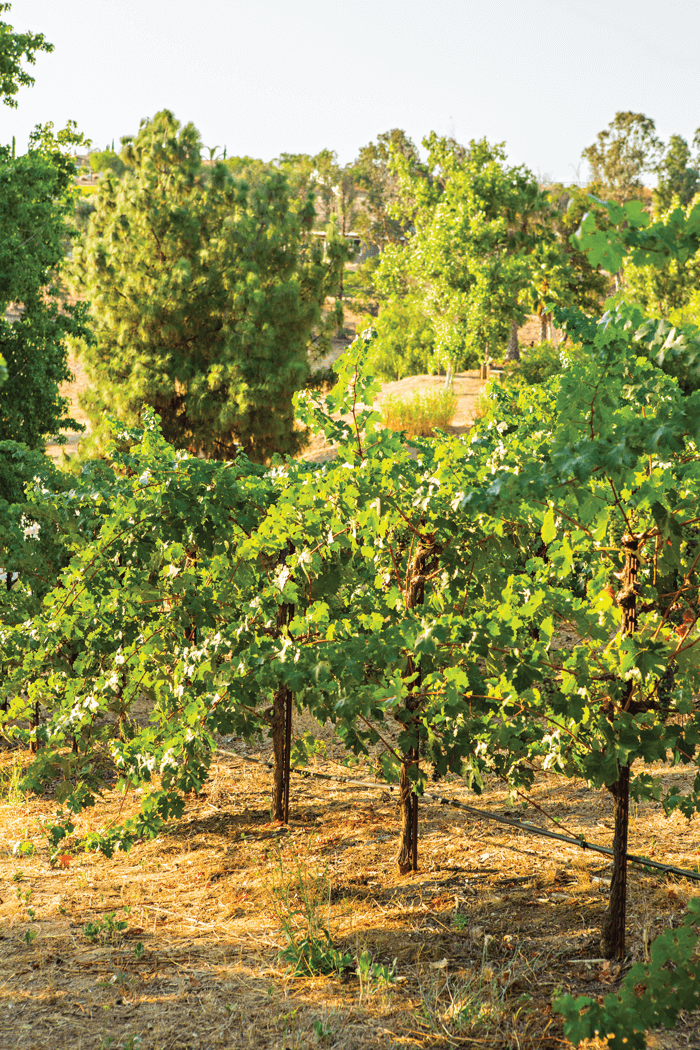 This spot is not only private, but the pretty scenery is perfect for conversation.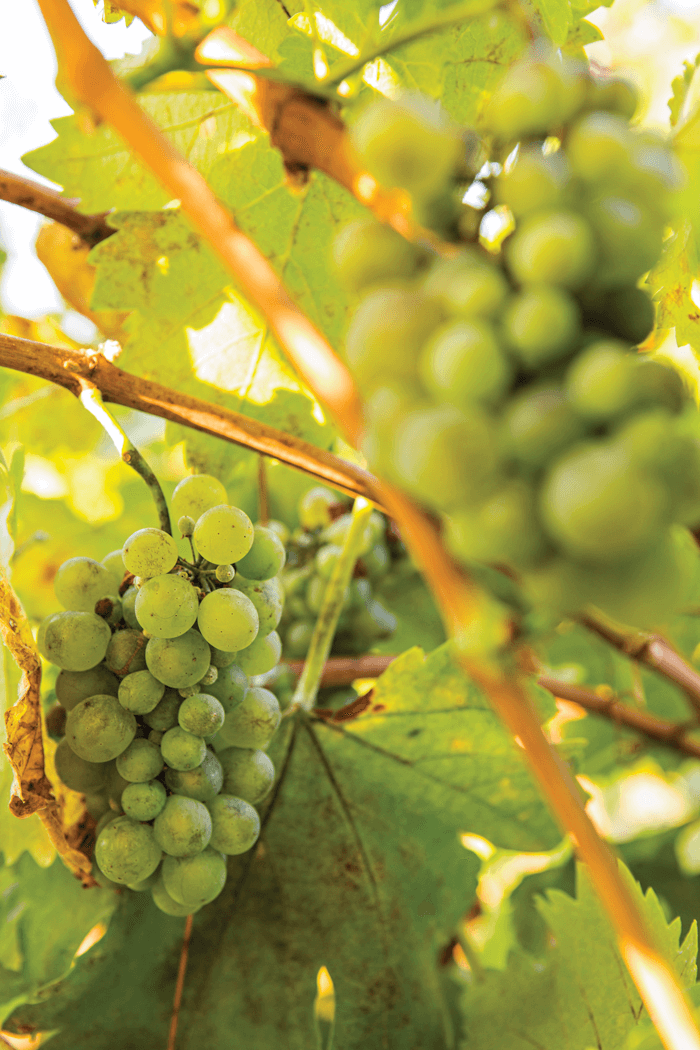 What to Pack
Blanket: A picnic blanket is a must, and not just any old blanket will do. Your best bet will resist stains and spills, provide a clean and comfortable place to sit and enhance the atmosphere.
Pillows: We added plush pillows for extra comfort. These are also covered in weather-resistant fabric suited for outdoor use.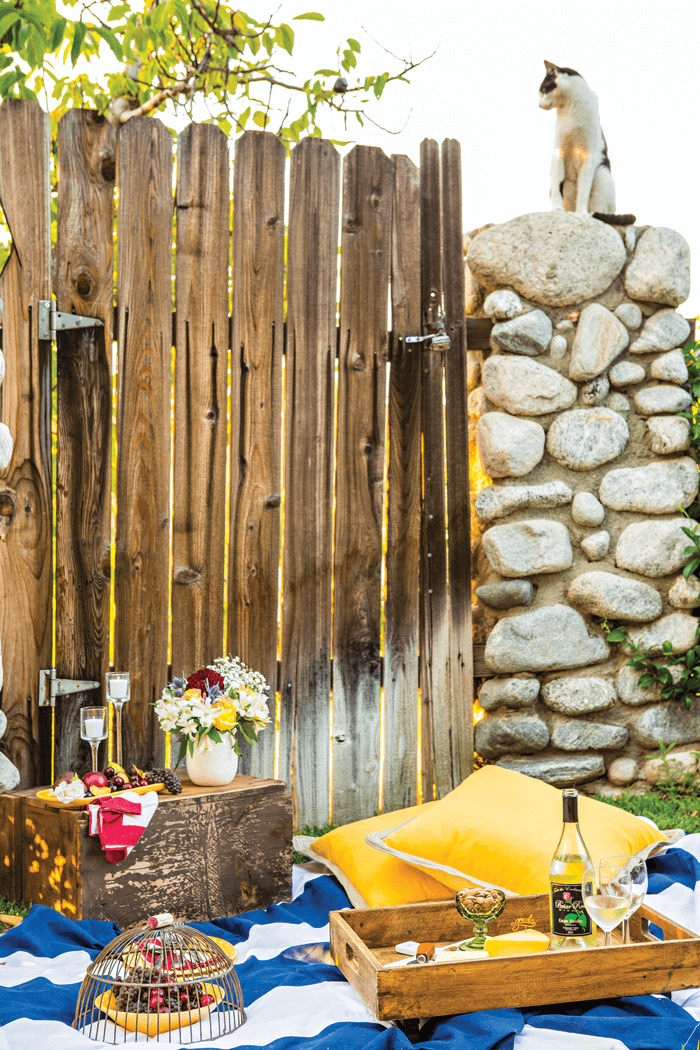 Dishware: Melamine offers a lightweight and reusable alternative to flimsy paper products. These plates and bowls are also pretty to look at and come in a multitude of attractive colors and patterns!
A Carry-All: A picnic basket may be the best known go-to, but we went for a lightweight wooden crate instead. Once empty of necessities, it can be turned upside-down as a makeshift table and a sturdy spot to keep food off the ground. A tray also helped in this same way.
Food and Drink: It's possible to dispense with all the pretty or convenient trappings and still have a picnic as long as you've got something good to eat and drink. We prepared a wine and cheese course, complete with our favorite fruits and an assortment of nuts.
Looking for more summer fun inspiration? Tour this cozy and inviting screened-in porch, perfect for summer entertaining or check out this Bohemian Summer Soiree.
Of course, don't forget to follow us on Instagram, Facebook and Pinterest to get your daily dose of cottage inspiration!