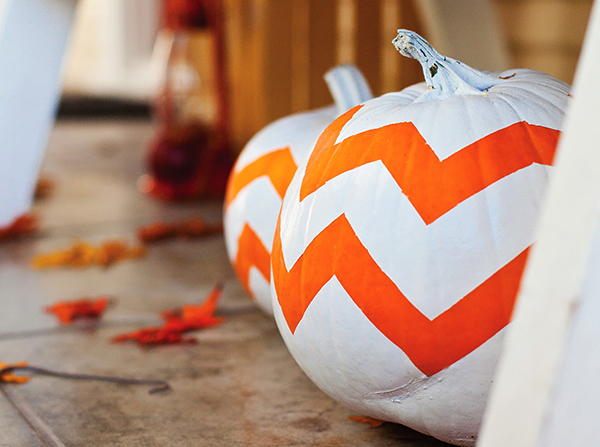 If you want a pretty, peppy fall porch, decorate with festive flourishes like garlands and roses combined with classic seasonal elements displayed in a fresh, modern way. Here's how to get the look:

USE LIVELY COLORS
Fall hues can be fun and fresh if you opt for the right shade. Sherbet shades such as orange, cherry-red and lemon-yellow add pops of bright color and energy. Use plenty of white and cream for balance and a clean, fresh foundation. That fun twist on traditional autumn colors is what makes this fall porch unique.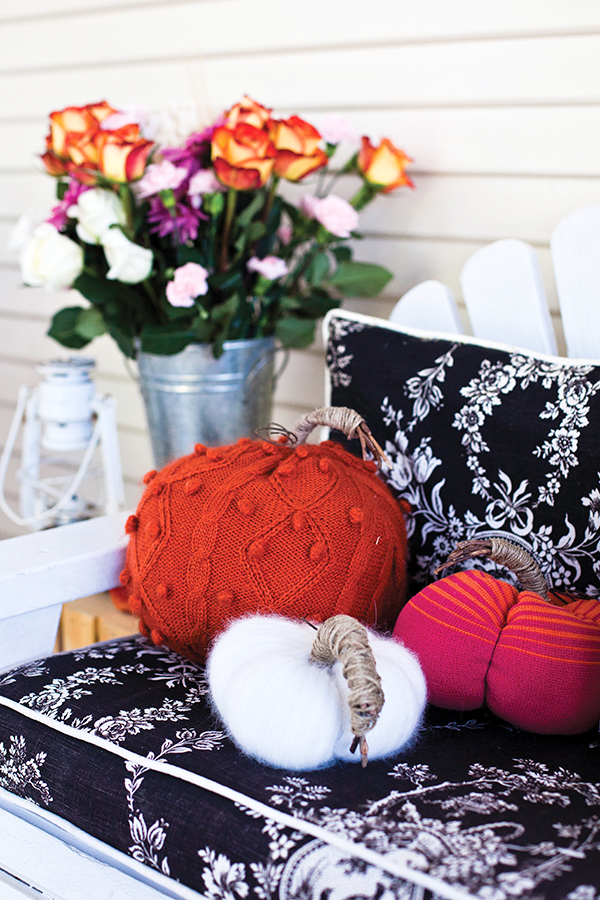 A NEW TAKE ON PUMPKINS
We took the carve-free approach to keep things simple. A few pumpkins in unusual colors have enough personality to stand on their own, while painting a chevron pattern on a couple of them adds a fun touch. For the rest, try something new: Decorate with fabric pumpkins (see tutorial, page 12). They not only help soften the space and create a cozy vibe, they can be reused every year.

ADD FESTIVE TOUCHES
A tissue-tassel garland is an easy way to bring the eye up and fill vertical space on your fall porch, and it adds an instant party vibe. The eye-catching garland is easy to make, too (see sidebar, page 100).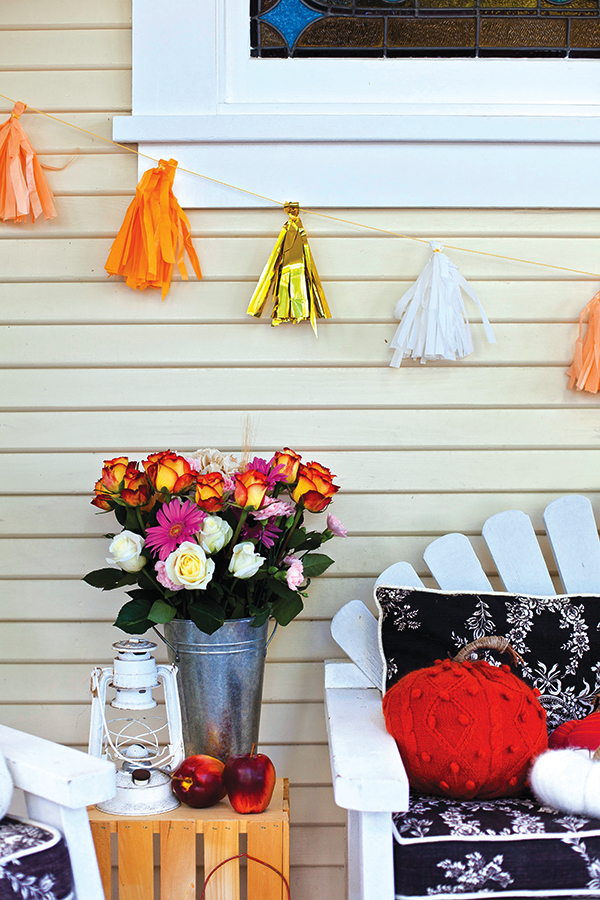 MAKE IT COZY
Use plenty of cool-weather linens for a soft, comfy feel. A bright-orange chevron throw is a chic, easy way to make the space feel fresh. Black toile cushions on the Adirondack chairs instantly bring the outdoor arrangement into the fall season. A few throw pillows are all you need to make the porch extra inviting.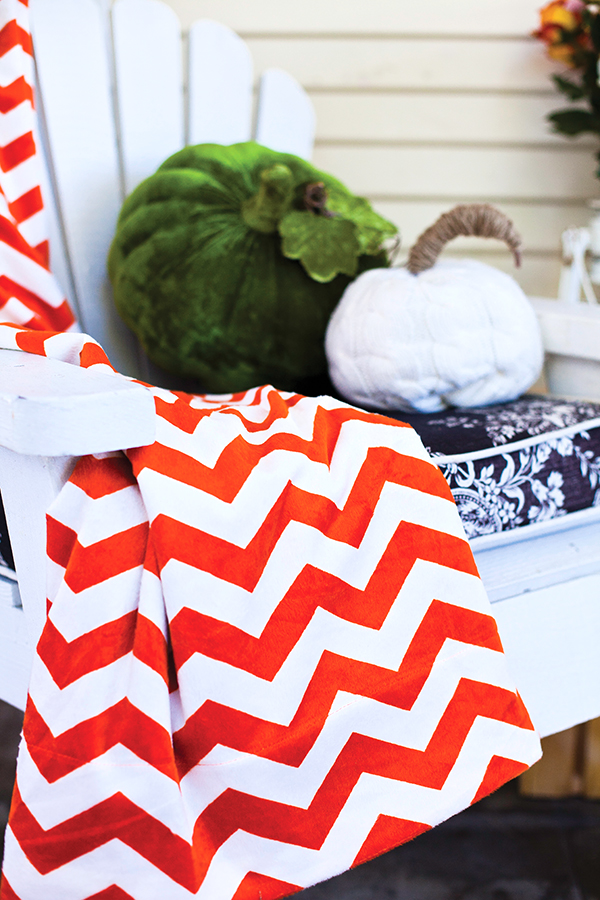 CLASSIC VINTAGE ACCENTS
To finish the look, add a bit of nostalgia with traditional fall décor such as lanterns, fruit crates, seasonal flowers and a wreath.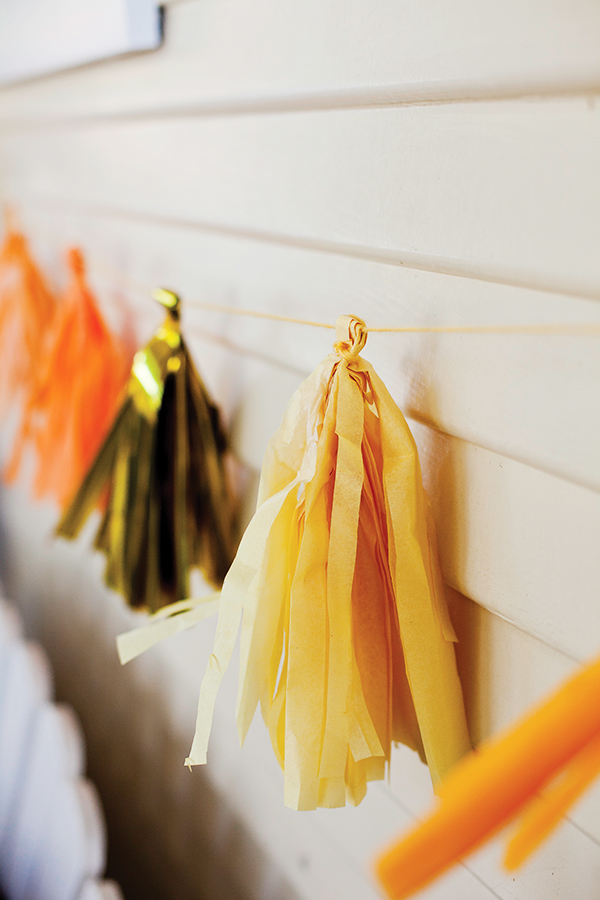 Make Your Own Tissue-Tassel Garland
Start with several sheets of tissue paper in the same color, keeping them stacked together neatly.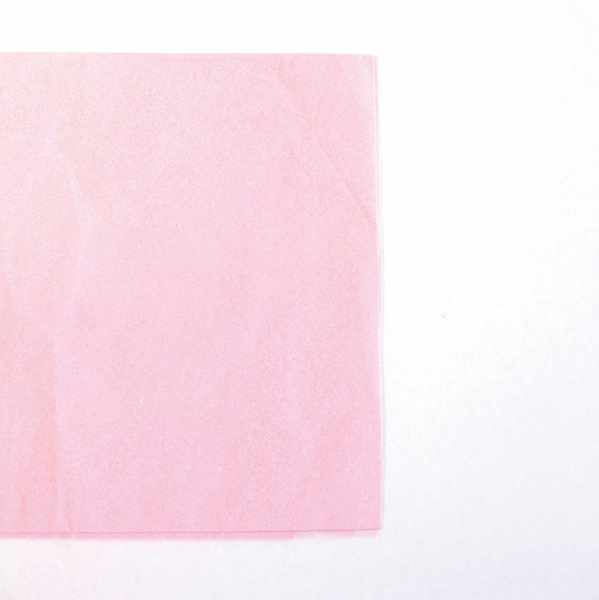 2. Cut strips of tissue about 1/2-inch to 1-inch wide, leaving a fold at the top of the tissue intact.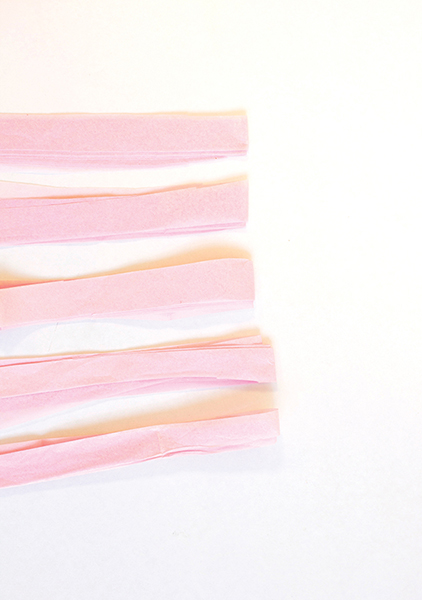 3. Neatly stack the strips on top of each other.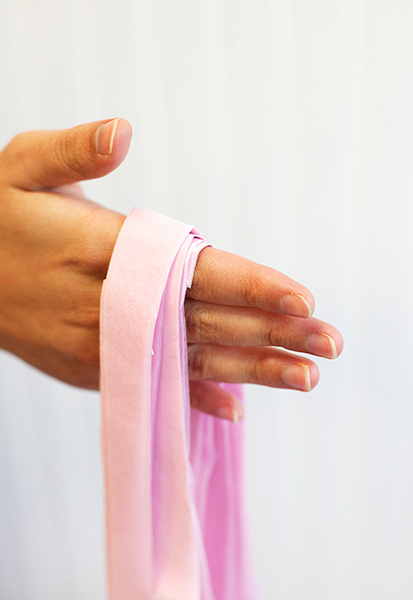 4. At the top fold (or at the center point if you do not have a fold), twist the strips in opposite directions to create a tight cord.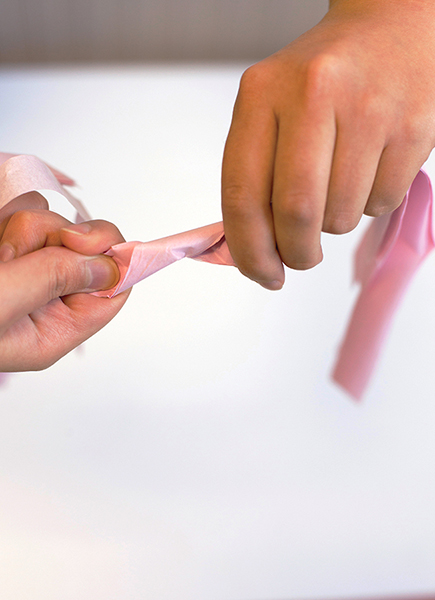 5. Loop the cord around your garland string. Yarn, ribbon and rope all work well.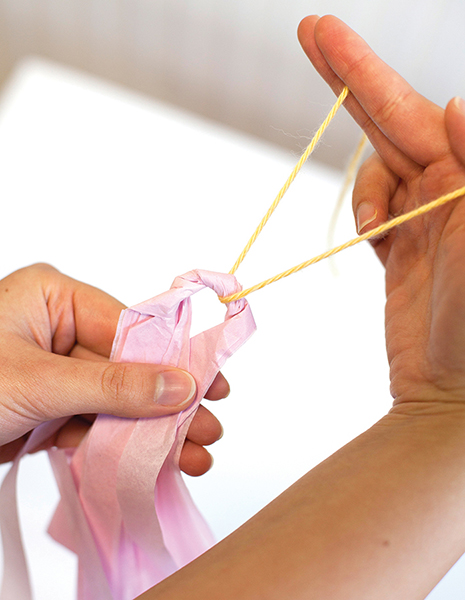 6. Tie the loop closed using another piece of string, and snip the loose ends.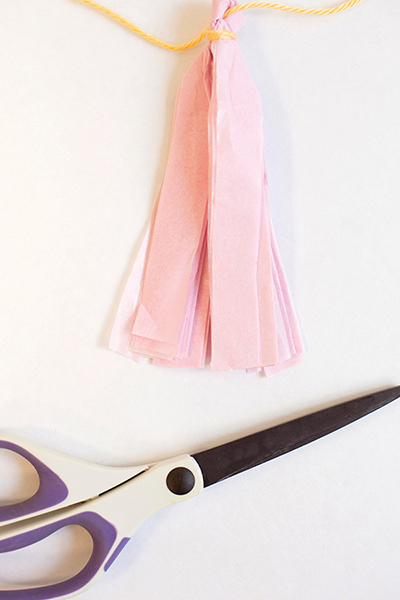 7. Trim the bottom of the tissue for an even edge. Repeat with different colors until you have the garland at your desired length.