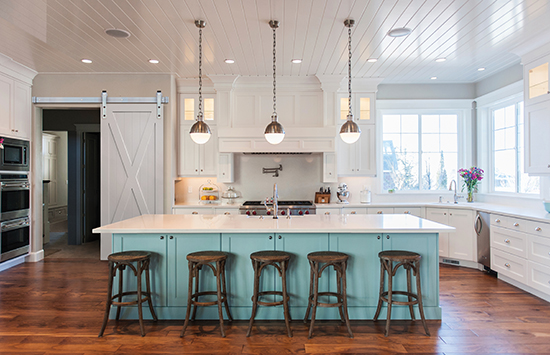 Whether you went house hunting or had one built from scratch, chances are the "bones" of your home were an important consideration for you as a home buyer. While changing the paint color can alter the ambience of a room, if it doesn't have the right bones—architectural details like the proper door style for the home—there's still going to be something askew.
But which door styles work best with the cottage look you love? We asked Woodgrain Distribution, which supplied many of the wood doors selected for Katie Busenitz (@therusticboxwood), of The Rustic Boxwood, and her family's home—our 2018 Cottages & Bungalows Project House—in Georgia, for their professional advice.
The Project House
The owners of the Project House wanted their cottage home to have a modern-farmhouse style with rustic architectural details in each room. They were attracted to old barns and desired a "cool, industrial style mixed with the simple way of life from early farmhouse times."
The couple knew exactly what they wanted when it came to the design. Katie chose the white six-panel Shaker door, pictured below, for her farmhouse build because of its clean lines—a perfect match in style and color for cottages. 
Those styles worked well in the home because Shaker doors have the simple, classic styling you'd find in an old cottage mixed with a modern-farmhouse look the homeowners envisioned.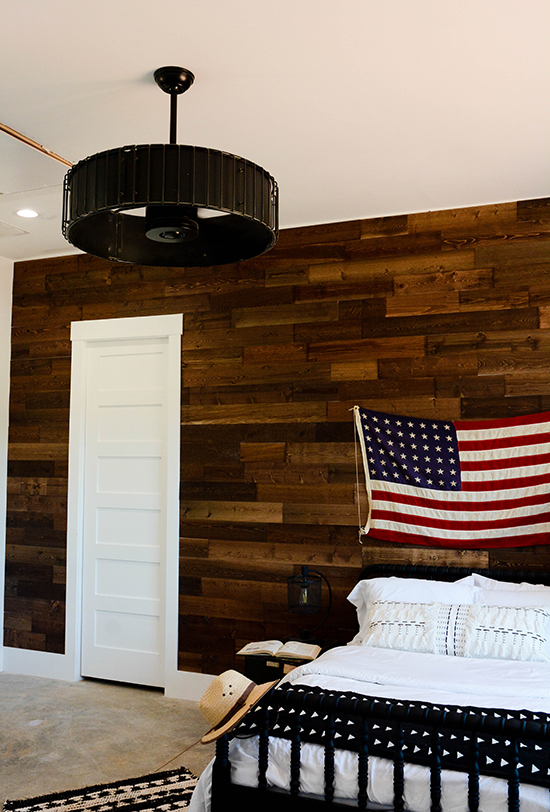 The door also comes in a popular five-panel image, suitable for smaller door frames.
Modern Classic Doors for Your Cottage
Interior barn doors and five-panel Shaker doors are the big trends for good reason. Barn doors often create a focal point for a room as they add interest and fit the cottage-farmhouse style many homeowners desire. Five-panel white Shaker doors have the classic clean lines that complement the cottage style so well.
Woodgrain has been providing customers with high-quality millwork and home-building products for over 60 years, but the company has its finger on the pulse of today's top door trends while being responsible stewards for the environment.

All Woodgrain products come from renewable resources. "Woodgrain is committed to its customers as well as the environment," the company says. "We responsibly manage and thoroughly evaluate Woodgrain's environmental influences and their consequences. This includes being mindful of our stewardship as a leading corporation in a natural resource-dependent industry."
Woodgrain's designs combine beauty and durability, built using high-quality, century-old craftsmanship. With thousands of designs, styles and configurations to choose from, you're sure to find the perfect door to complement your unique style.

For more information about Woodgrain Distribution's product offerings, visit woodgraindistribution.com.