On the sunny California coast most people don't ask for farmhouses. They want the classic Cape Cod style, reminiscent of the ocean, the sand and the sun, with the nautical flair of a vacation home. But when interior designer Kate Lester took on this large-scale remodel, she decided to do something different: coastal meets farmhouse for a farmhouse beach cottage look. Her goal with this dream cottage in Redondo Beach was to create something modern, luxurious and undeniably livable—an open, airy space where a family could gather and entertain. In the truest sense, she wanted to design a home where a family could live comfortably.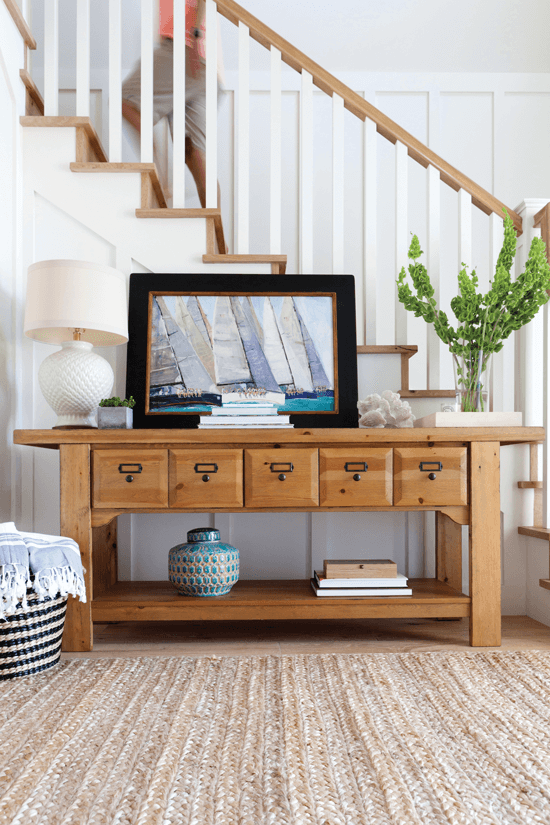 Farmhouse Beach Cottage
When you're remodeling a cottage four blocks from the beach, there's an overwhelming pressure to design the perfect coastal getaway, drowned in a nautical palette, with seashells, coral, and maritime décor covering every surface. With this remodel, Kate scaled back the coastal look with the modern, rustic touches of a warm and welcoming farmhouse.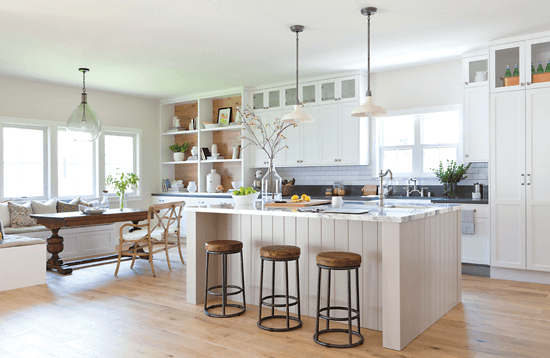 In the kitchen, her favorite room of the beach cottage, Kate wanted to design a cozy yet elegant space that spoke to the family. "You can create a beautiful space, but if no one uses it, you've done a disservice to your client," Kate says. Fusing beauty with comfort, she opted for a contemporary, white kitchen with attached banquette, the perfect communal space for children to work on homework or play games while parents cook or entertain guests.

To achieve this farmhouse beach look, Kate paired sheepskin fabric, a statement chair and antique dining table with bold, patterned accent pillows, white bench seating and a contemporary, barn-inspired light fixture. In the kitchen, she went with clean, white cabinetry, adding rustic touches like wood planking on the kitchen island, wooden barstools and a one-of-a-kind, distressed-oak range hood. Kate carried this look through the house, room by room, with gentle nods to farmhouse style.
A Coastal Touch
Although Kate resisted the classic Cape Cod look, she remained true to the home's coastal roots with elegant and understated nautical décor. To keep things tasteful, Kate recommends choosing "one or two items per space." Instead of overwhelming guests with a strong maritime theme, Kate used white coral, leafy greenery and blue-striped accents like wicker baskets, beach blankets and throw pillows. By juxtaposing lighter and darker woods, Kate created a harmonious balance between coastal and farmhouse, modern and traditional styles.

Luxury on a Budget
When it comes to budgeting, Kate is the master of affordable luxuries. With a background in finance, she understands how to blend high and low luxury items to achieve elegance in any home. Combining creativity with a healthy dose of practicality, Kate's designs are simultaneously beautiful and functional, luxurious and realistic. Her investment tip: spend money on the items that give you the most value, like flooring, countertops and high-end appliances, which Kate calls "the jewelry of the kitchen."
To bring the coastal elegance of this modern farmhouse to your own home, Kate suggests choosing white cabinetry, which "changes the whole look of the kitchen." For a pop of color, she recommends two bold moves: paint your kitchen island or use a colorful grout like Calcutta gold for tiling. Add elements of unfinished wood throughout the house, and keep lighting modern and simple. To find more affordable artwork and original handmade pieces, seek out artists on popular social media sites and collaborate on home improvement projects.
Luxury doesn't have to come with a steep price tag. "Limitations are what make you creative," Kate says. When it comes to designing your dream cottage, Kate knows the perfect recipe for modern comfort: buy with a strategy, be resourceful and get creative. You can achieve livable luxury on any budget.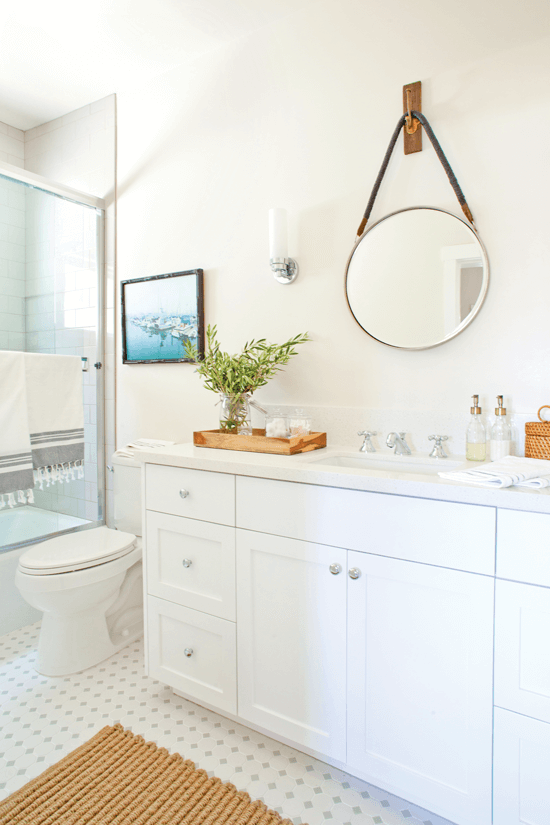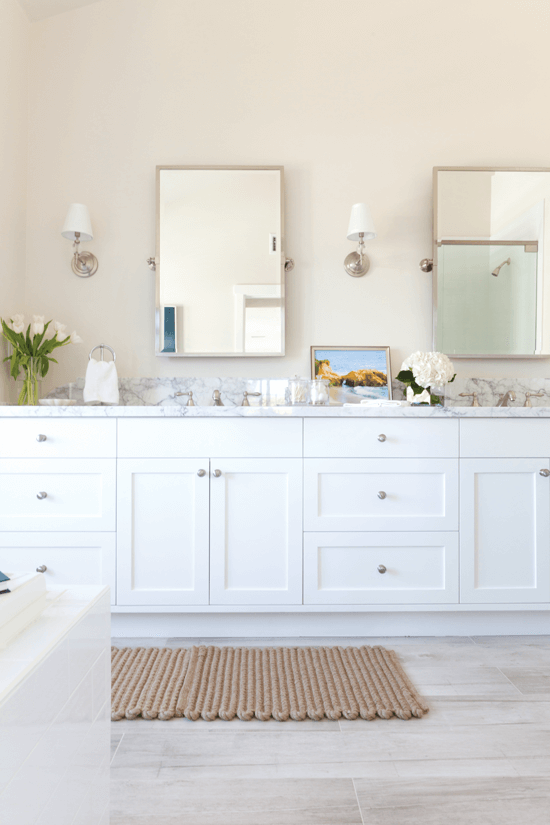 Beach Day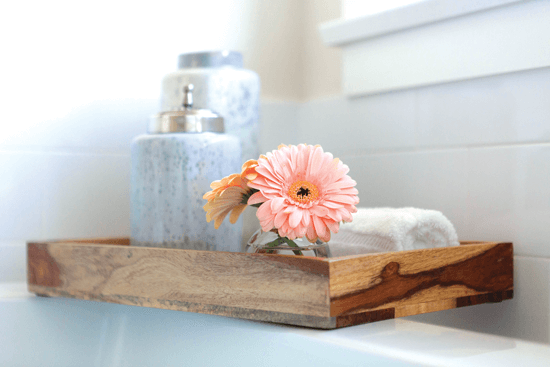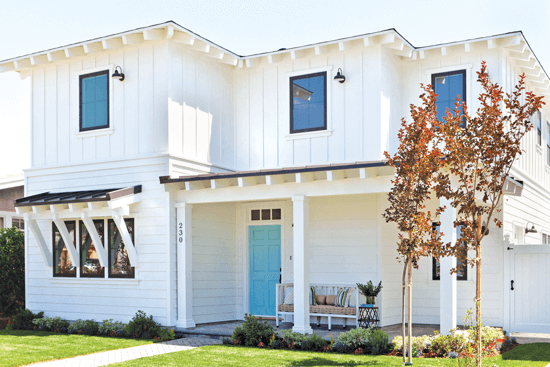 Looking for more modern beach cottage inspiration? Check out this glam beach cottage kitchen with black cabinets! Or this clean and contemporary cottage in Laguna Beach, California.