Santa will surely want to stop and admire the stunning beauty of this holiday home as he enjoys his milk and cookies on Christmas Eve. Interior designer Molly Kay Johns, owner of MK Interiors, transitioned her Purcellville, Virginia, home from its daily décor to a cozy holiday style that's all about Christmas Decorating With Blue & White.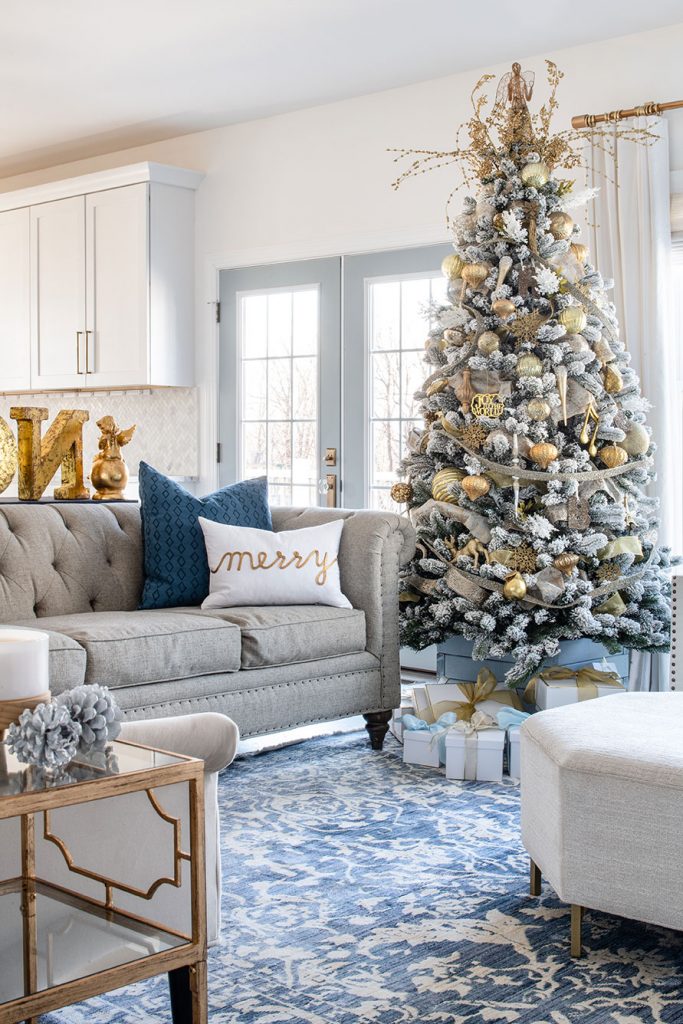 Molly describes her everyday décor as "transitional and coastal contemporary," and she has creatively incorporated her favorite Christmas decorations into her design approach of bringing nature's beauty indoors with her color choices. As you walk through the Southern farmhouse built by her husband in 2017, you'll find the colors of the winter sky, snow and silvery icicles that combine for an indoor winter wonderland.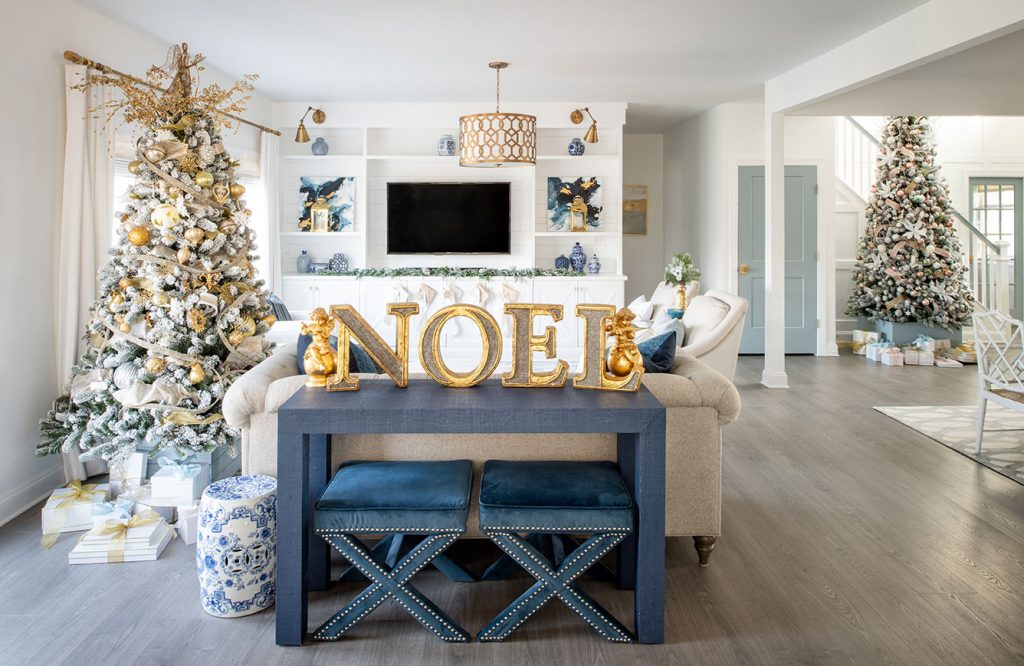 Feeling Blue
For Molly Kay, Christmas decorating using costal hues was a given. "I am basically obsessed with blue and white! Anytime I tried to use other colors, I just kept coming back to my favorites," Molly says. "I added lots of metallics and realized that this kind of Christmas décor makes me happiest."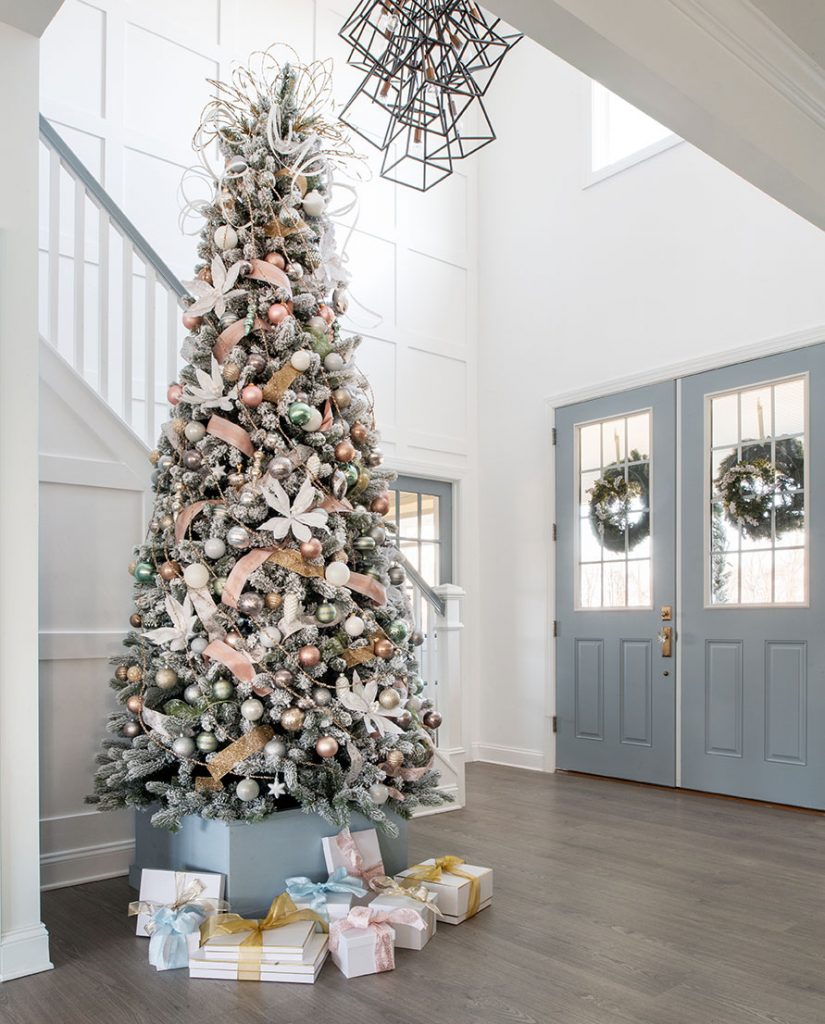 The designer's approach in transitioning from everyday to holiday style is particularly easy if your home already has coastal or blue elements. "To start, I chose a Christmas color scheme that went with my everyday décor," Molly says.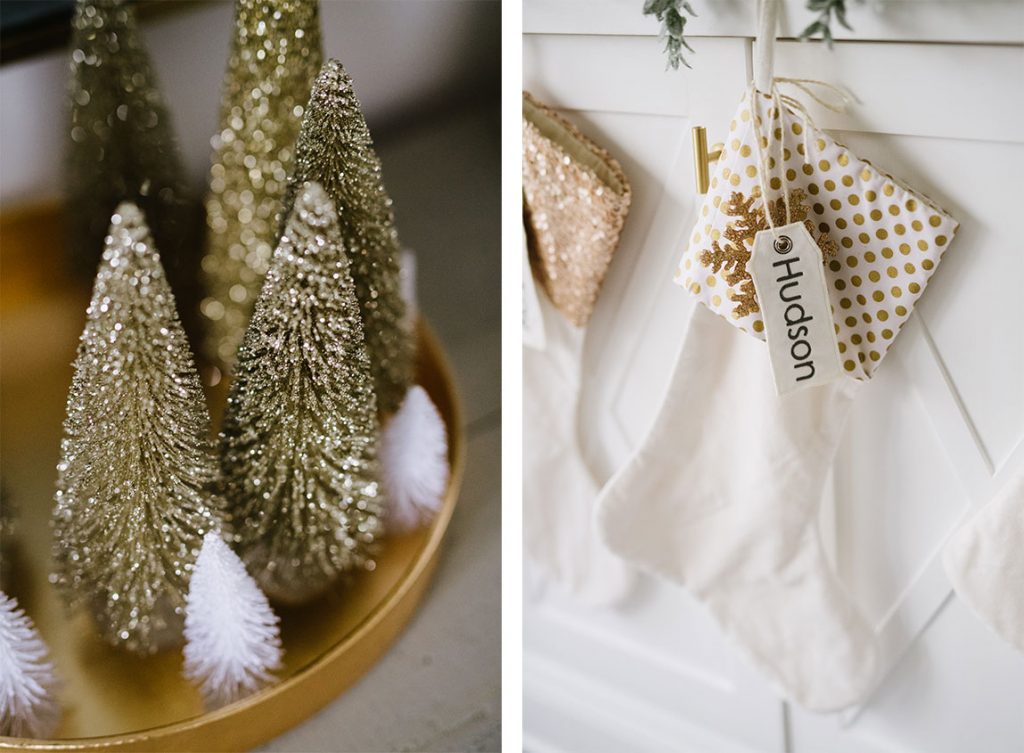 "My Christmas colors are lots of white and gold, and each tree has a different accent color that goes with the room it's in. I don't like having to take all of my everyday décor down so I add to it with my Christmas decorating and use complementary colors. I'm not a big fan of red and green so this palette worked better for me."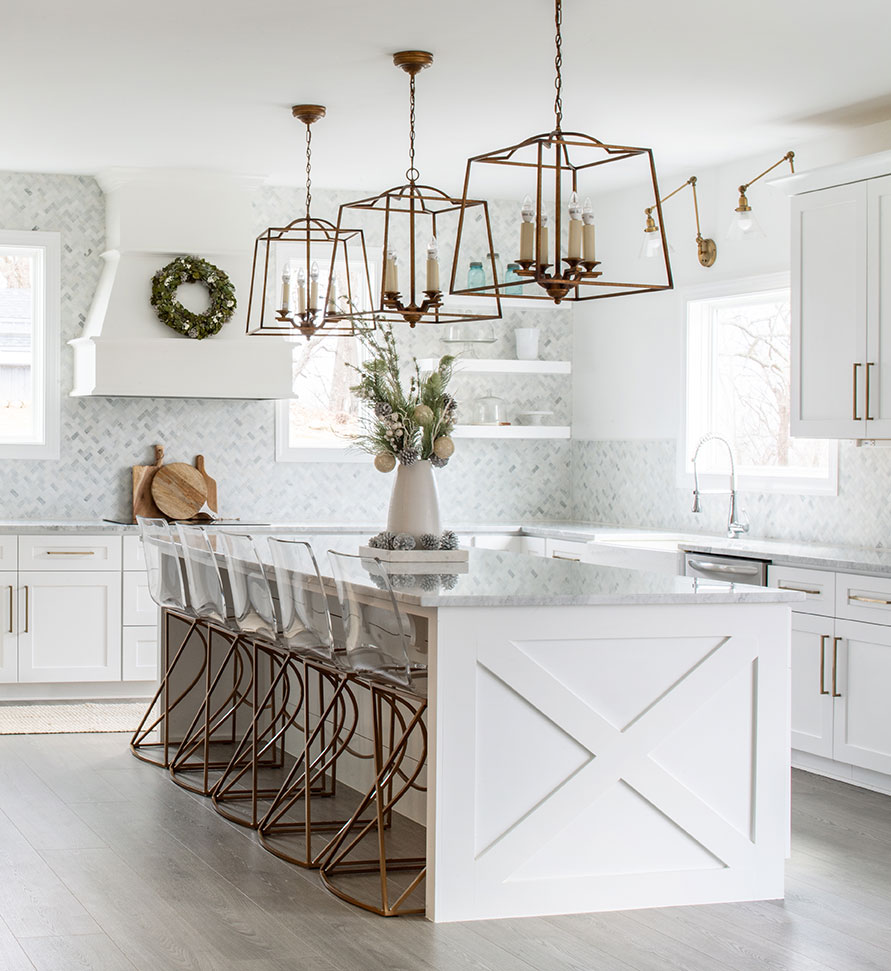 Christmas Decorating: Use What Makes You Happy
Molly makes a point of advising homeowners to decorate according to their evolving style preferences and sentimental pieces. "When my husband and I got married, we started from scratch buying Christmas decorations," she says. "After 22 years, my tastes have changed a lot and décor has come and gone, but we still use the gold angel tree topper we bought for our first Christmas. It is on our family-room tree."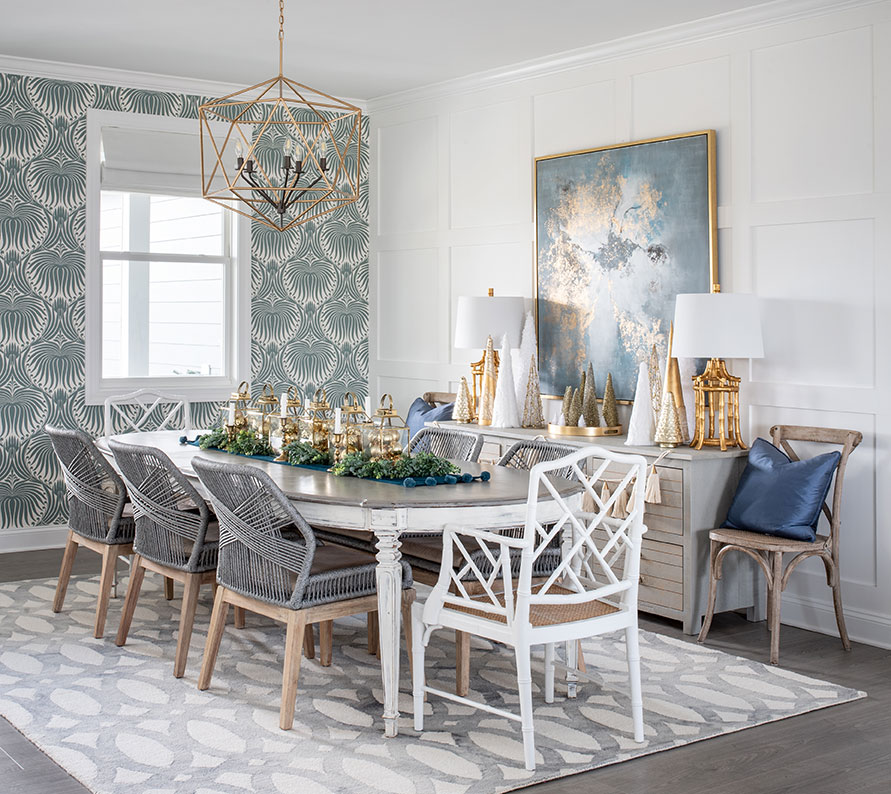 Molly has achieved her goal of creating Christmas décor that surrounds herself and her guests with a warm holiday feeling. "Family and friends are always saying my Christmas décor looks like it's from a magazine, but they have also said how cozy and homey it is. That is the ultimate goal for my Christmas décor so I take that as the highest compliment."

Stress-Free Holiday Styling
Molly reveals her favorite tips for transitioning your rooms from everyday décor to Christmas.
Plan ahead. Start thinking about your décor a few months ahead. You don't need to decorate until you are ready, but thinking about it well in advance and planning it out helps a lot.
Get your Christmas décor out a couple of weeks before you plan to decorate. This way, you can go through your items, see what you feel like using this year, and assess what you may need to purchase so that you have it all on hand and ready to go when you want to begin decorating.
Give yourself plenty of time to decorate. When you're not pressed for time, Christmas decorating will be enjoyable rather than a stressful chore. Don't try to get it all done in a day. I like to start early so I can take my time but also so that I can be done and enjoying it well before the holiday rush.
Only put up what makes you happy. One year you might be craving a simple minimalist look. Follow that feeling. Don't feel pressure to go all out and decorate every inch of your home if you don't want to. If you have décor you don't love anymore, don't put it up. Decorating with a few items you love is much better than adding a ton of things that are just OK. Quality is better than quantity when it comes to Christmas décor.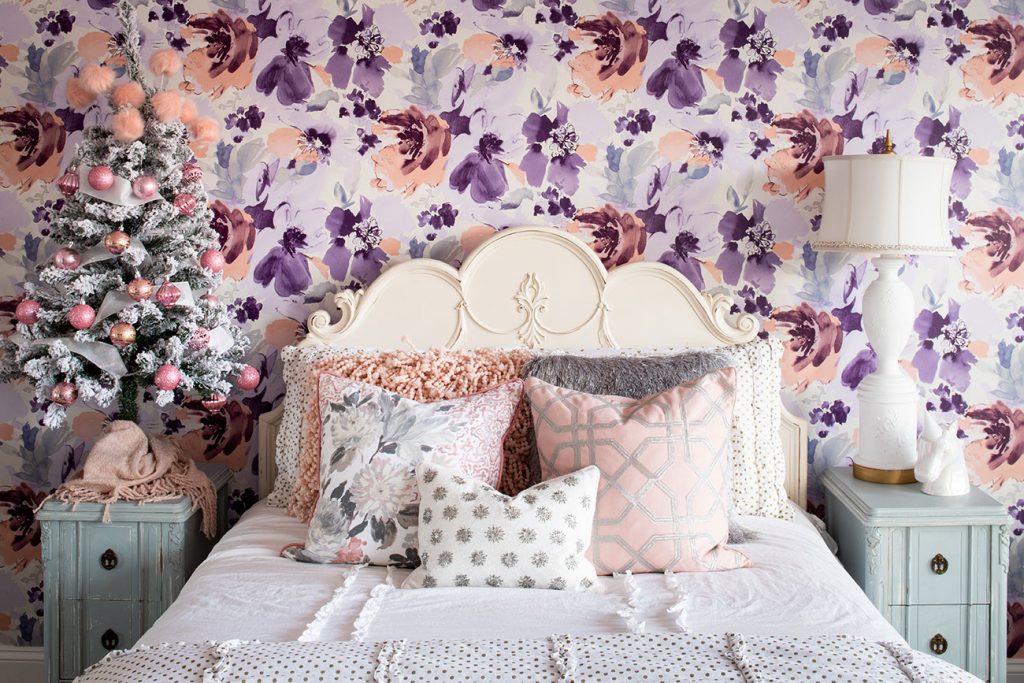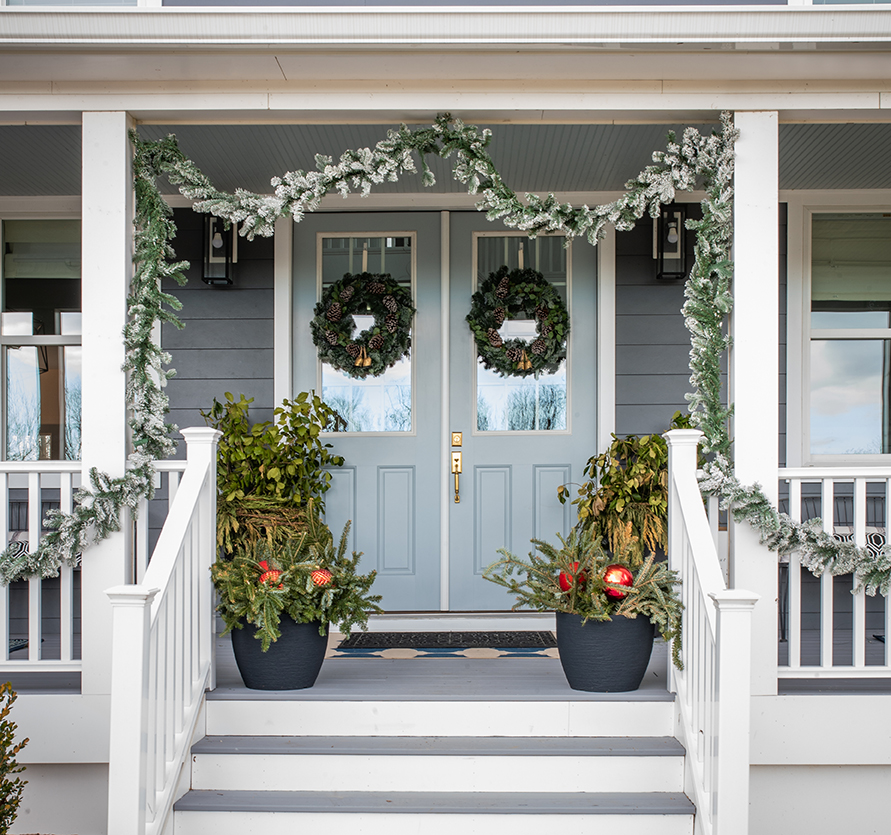 Looking for more winter-wonderland-inspired holiday decor? Check out this post all about creating an enchanting winter wonderland dinner party.