'Tis the season for gingerbread, thumbprints, fruitcake, panettone, spritz… The list can be overwhelming! But that doesn't mean you have to be overwhelmed as well. Decorate your kitchen and then let's make a plan to decorate some desserts.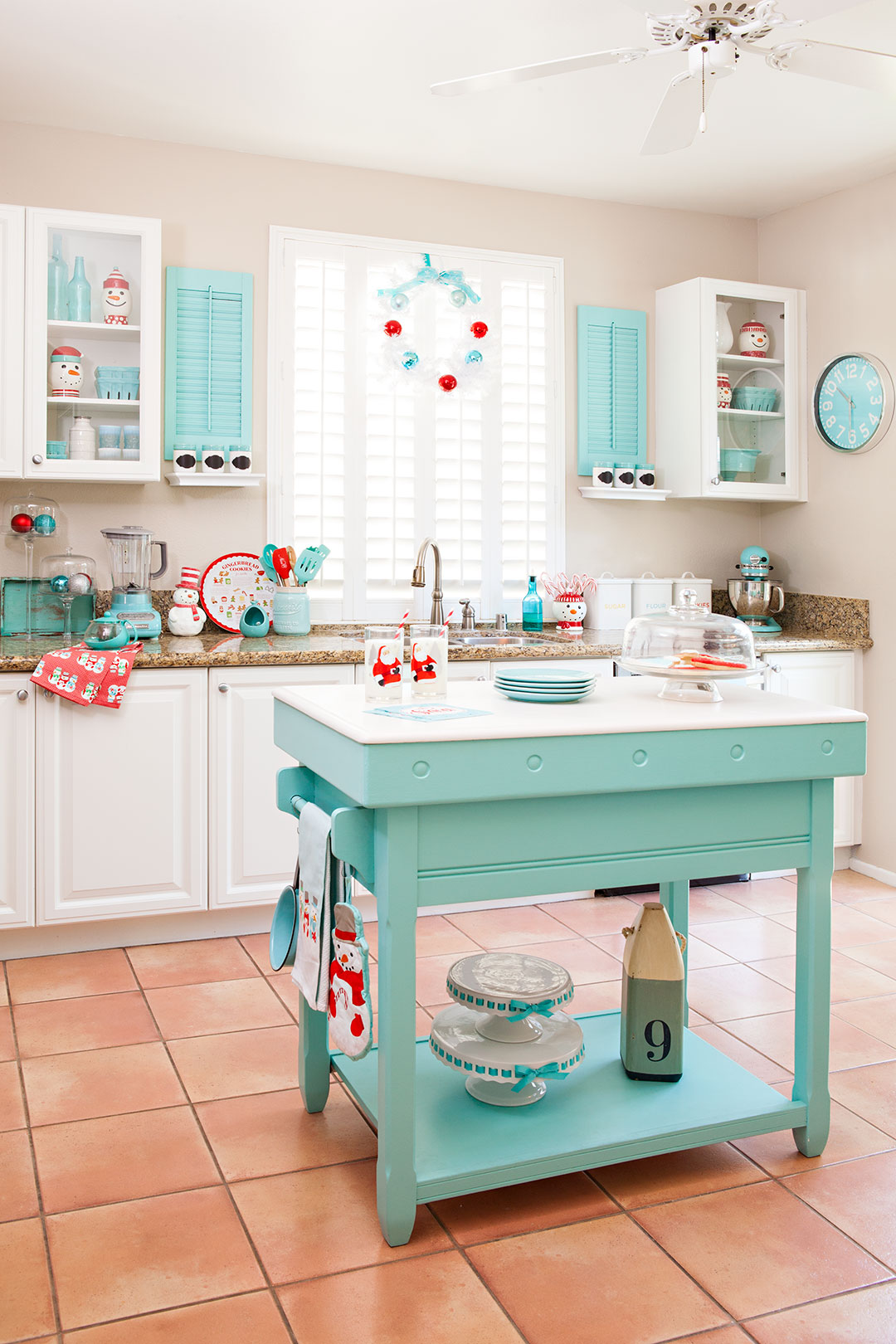 Festive Functionality
Surface space can come at a premium in the kitchen, so decorating in this room is not as clear cut as stockings by the fireplace and a garland down the banisters. But as the heart of the home and the hub of holiday preparations, kitchens certainly benefit from a bit of Christmas cheer.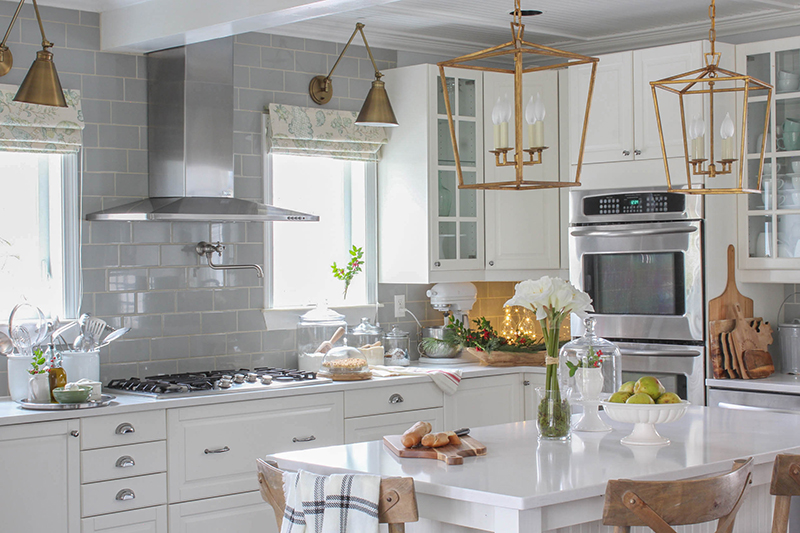 Using natural elements and DIY projects, homeowner and designer Laura Hamburg decks out her kitchen for the holidays.
As the hub of holiday preparations, however, kitchens need decor that is either functional or out of the way. This year, choose decor items that can fulfill cooking and baking needs while adding that extra element of adorability. Swap your every-day cookie jar, kettle, measuring cups, kitchen towels and other items for options that suit the season. The every-day items you use during the other 11 months of the year can be packed away in the Christmas decor storage boxes and swapped in again when it's time to move on to the new year.
Do you have bakers and cooks on your list? Find gifts here.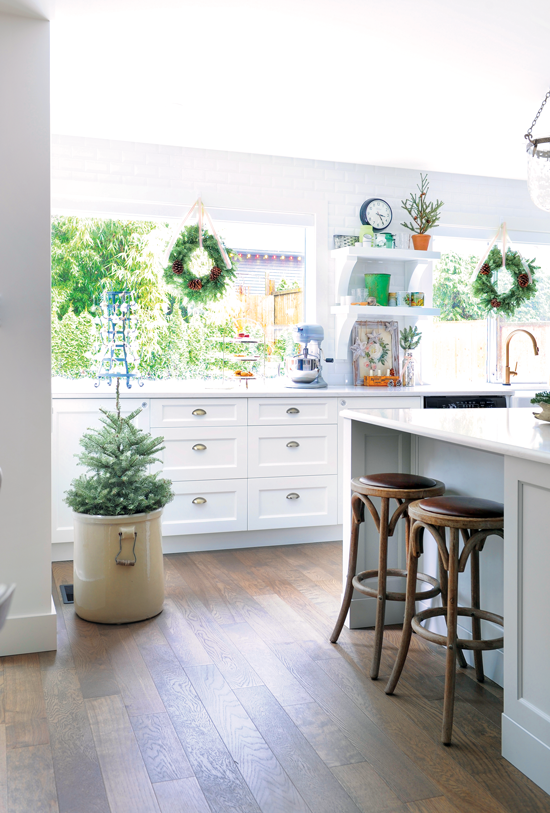 See Jamie's French Country Christmas House Tour  
Aside from functional yet festive tools, holiday decor can be added to areas that are out of the way, but not out of sight. Open shelving is the perfect place to display Christmas china or seasonal vignettes, and natural greenery will make windows and suspended pan racks ready for celebrations.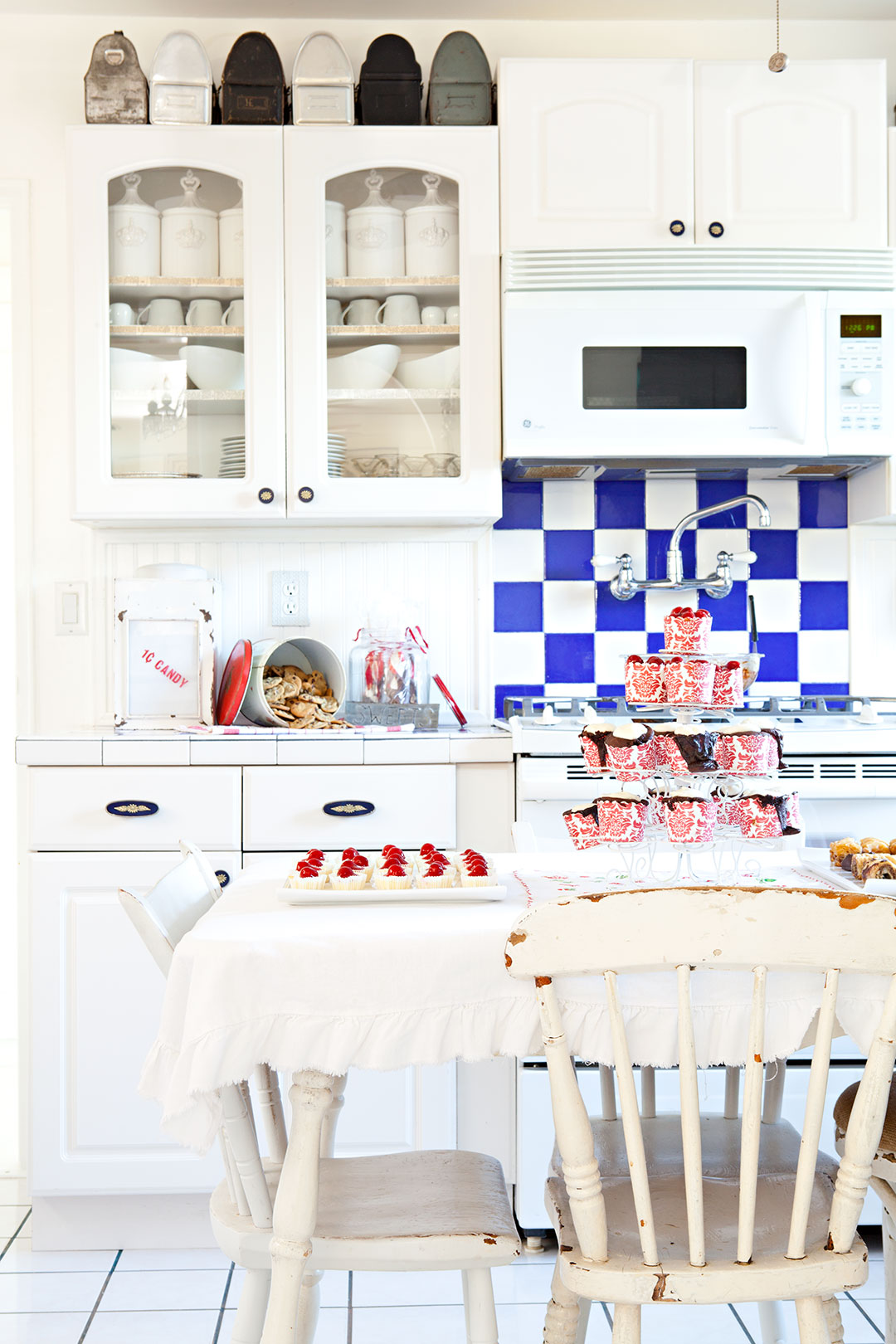 Christmas Cooking
With the kitchen ready, holiday cooking and baking inevitably comes next. If you've signed up for the 12 Days of Cottage Christmas, this cute printable recipe card from the Cottage Christmas Collection is available in your inbox! Recipe cards are an age-old way of keeping track of necessary ingredients and steps.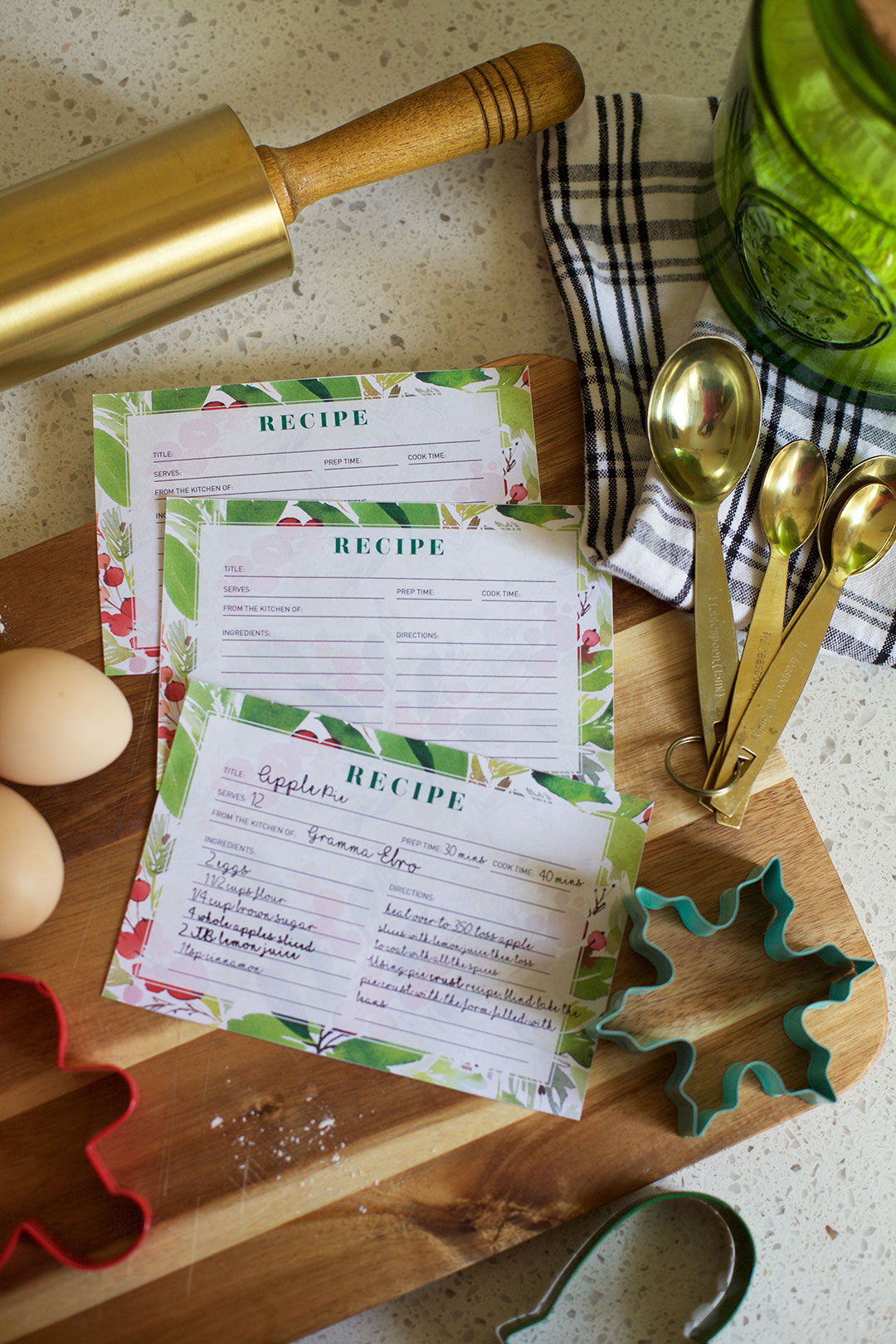 If you plan to turn one of your favorite desserts into a gift this year, package your dish up with a bow and a completed recipe card attached as a thoughtful addition.
Looking for a delicious and giftable dessert? We recommend this vintage cake!