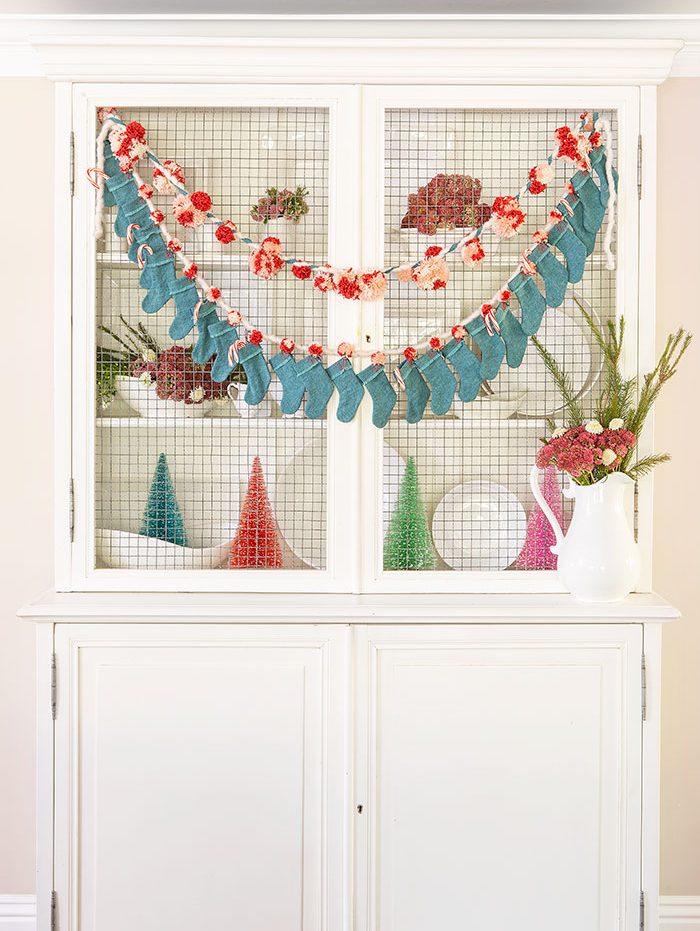 Mini Stocking Advent Calendar Garland Tutorial
If there's one thing that will make any Christmas craft cuter than cute, it's making it in miniature! We can't deny the appeal of these mini stockings, especially when there are 24 of them all lined up together in an advent calendar and filled with sweet treats.
This mini stocking pattern isn't just for counting down the days till Christmas, you can also hang these pieces as ornaments on your tree, add names across the front to turn them into place cards at your holiday table or slide gift cards inside for a clever presentation.
Want to make your own mini stocking advent calendar garland? Read on!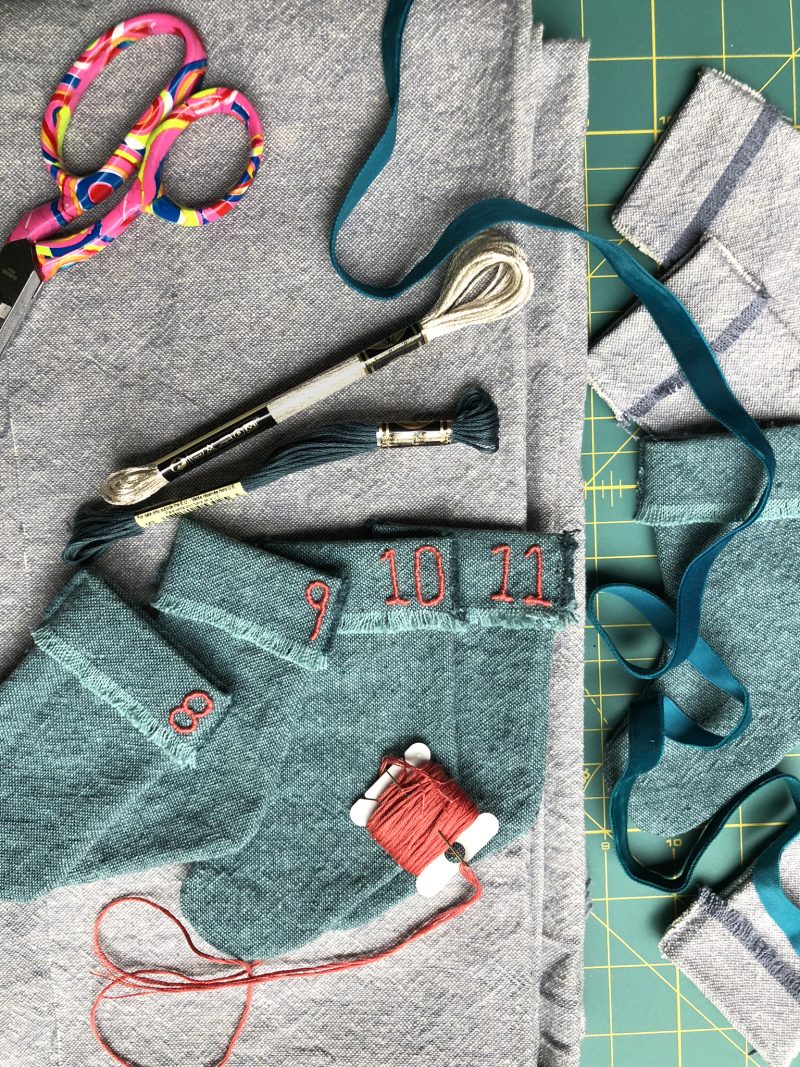 The Stockings
What you'll need:
Fabric. We chose a sturdy teal linen-cotton blend from Annie Sloan's Linen Unions Line. This fabric is heavy enough in weight that it doesn't need to be lined to hold its shape, and the two-tone color scheme produces a fun fringe.
Embroidery Floss. If you want to embroider the countdown numbers, names or anything else, you'll want to use a bright floss that pops against the fabric. Intimidated by embroidery? Consider painting the stockings as an attractive alternative.
Sewing machine. I highly recommend using a machine to stitch these up, especially if you're looking to make 24.
Sewing thread
Scissors
What You'll Do:
Iron the fabric for a smooth start.
Adhere the stocking template to your fabric, and cut around the outline.
If your fabric has a "right" side for display and a back or "wrong" side, match the two right sides together with the "wrong" sides out, and secure with pins.
Stitch up the sides. The mini stockings picture here have a 1/8th seam allowance that provides enough space for a gift card to fit in the finished product.
Take care of the curves. The 1/8th seam allowance is small enough to reduce puckering at the curves once the stocking is turned right-side-out, but you may need to clip notches into the fabric around the edges of the toe for a completely clean result.
Turn right-side out, iron flat and cuff. A final ironing always ensures a flawless finish!
If you're using self-fringing, woven fabric like Linen Unions, use a needle to work the weft (horizontal) threads away from the cuff and reveal the warp threads.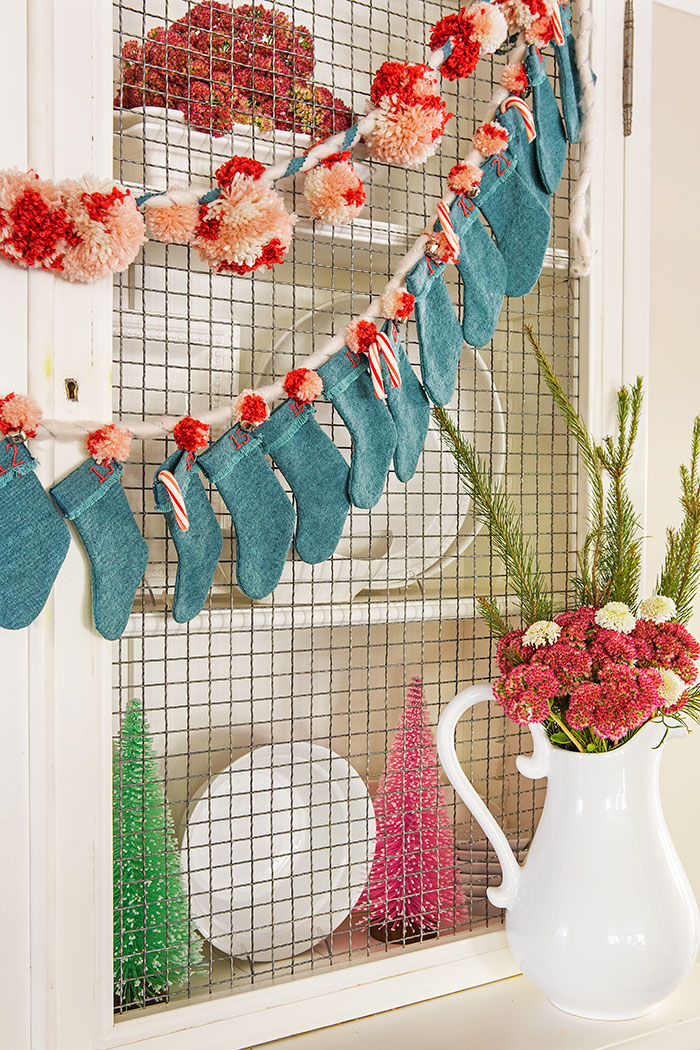 The Garland
What You'll Need:
String or rope, cut to measure. We used chunky yarn as the base of our garland.
Embellishments. Each mini stocking is topped with a pom pom and silver jingle bell. The white yarn is twisted with a thinner strand of silver thread for a metallic touch.
What You'll Do:
Measure the area you would like the garland to hang.
Cut your rope or string to measure, being sure to add extra inches for hanging.
Add a tie to the heel side of each stocking. You'll use this to sure the stocking to the rope when you're ready.
Arrange your stockings in order, with equal space between each stocking. Be sure to account for the angle at which the stockings will naturally fall when the whole garland is hung up.
Secure each stocking in place.
Add embellishments.
Hang.
Fill with treats and enjoy!