So, here we all are. Who knows what day it is or when any of us last showered. In times like this it can be hard enough trying to figure out what to do with ourselves but if you have children… well, good luck! Being cooped up with the ominous Coronavirus on the loose has led to lots of feelings in all of us. Luckily, we've been able to ease the fear and limit the media sway over in our home. Our three kiddos have been enjoying their faux summer. Living in California, they've already had a week off of school and next week is their technical Spring Break. When the skies have cleared from the rains they have been so happy to get out and ride bikes, make chalk art, mix "potions" and walk the dog. But knowing we have longer days ahead I'm trying to keep positive and create an arsenal of fun and distraction. I thought I'd share some of my favorite ideas with all of you when dealing with Coronavirus with kids. Remember, we're all (literally) in this together.
Lunch Doodles with Mo Willems
If you have not heard of Mo Willems, then your first line of action is to get these books for your kids. All of our kids love them! The books are charming and funny and silly and the artwork is so cute. The books are also a fairly simple read so they have been confidence boosters when our children have first been learning to read. During the month of March, Mo Willems already had an artist residency with the Kennedy Center. These last weeks he went above-and-beyond knowing dealing with Coronavirus with kids at home and started Lunch Doodles with Mo Willems. The videos are engaging and inspirational and 20-30 mins long (read: turn it on and go rest your parental eyes for a few glorious minutes.)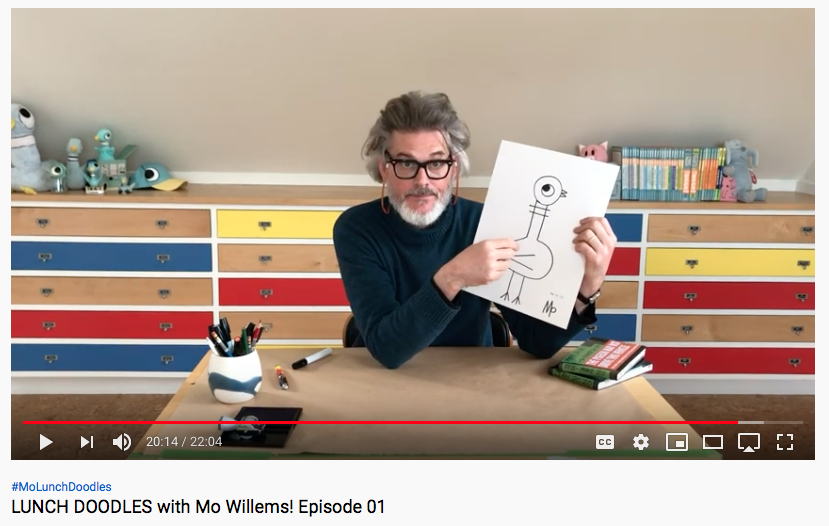 You might be isolated, but you're not alone.  You are an art maker.  Let's make some together. – Mo willems
Art-A-Day with Ruby Ellen Bratcher
My friend, Liz, directed me to Ruby Ellen Bratcher's instagram account a couple of years ago and she's so much fun to watch! Her girls have unique style and amazing names, their family adopted a beautiful baby girl last year and they homeschool. I have found that in these times there is such grace for newly (forced) homeschool parents from the old guard of seasoned homeschoolers. SO many of these wonderful people are pouring out their resources and tips and I am so thankful. Ruby's page is filled with her creations and fun activities she's been doing with her girl gang. This one caught my eye but she's been pumping out pure gold all week long. Simple and fun, that's exactly my speed. Check out her saved Insta Stories "Art A Day" category to see it all.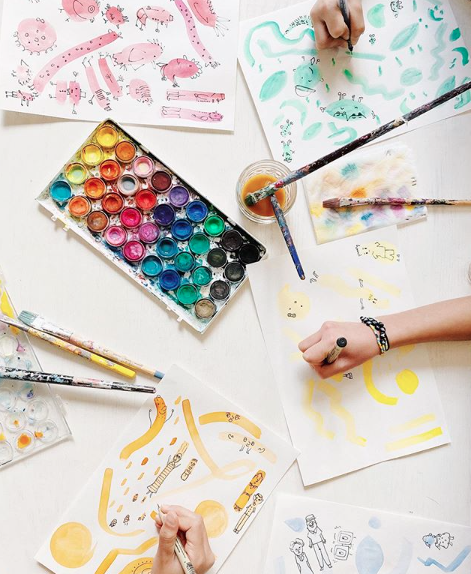 Gratitude Journals with Kristin Rogers
Kristin Rogers has been inspiring me for years. I have homeschooled in seasons and dabbled in photography for many years so our circles have intersected at various points in life. Kristin is a seasoned homeschooling mom and an amazing artist. She's also a brilliant photographer and her feed is enchanting. Kristin is having her girls journal their experience during this time and take moments to be thankful each day. I ordered some blank journals for my kiddos to do the same. If one thing is for sure this Coronavirus Pandemic is an interesting time in history and I think our children will appreciate the documentation in the future. See more of her nature journaling inspo here.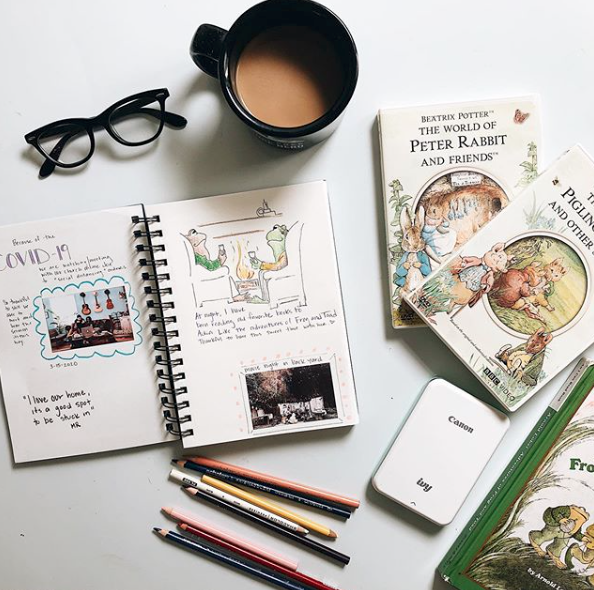 Germ Art with Simple Everyday Mom
One of my girlfriends did this the other day with her little ones and I immediately knew I had to file it away for later. This easy germ art  from Simple Everyday Mom is a great way to make art while also using it as a teaching tool to explain the spread of Coronavirus with kids. Understanding typically makes things less frightening and this is a great way to simplify all the noise.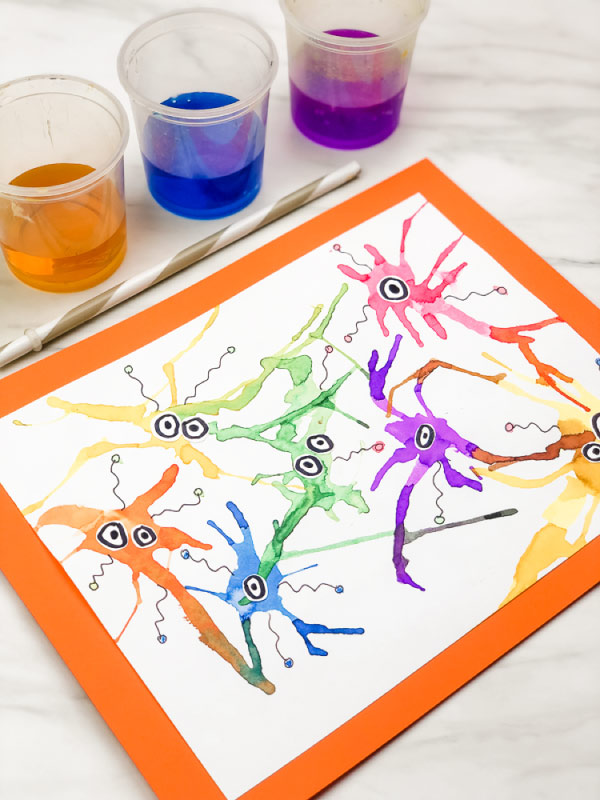 Cardboard Sculptures with the Artful Parent
This is our coronavirus with kids project for today! We've got Amazon delivery boxes galore in a pile in the garage and I'm sure I can round up some paints. Jean Van't Hul of the Artful parent shows how to whip up these cardboard sculptures. She demonstrates using disc shapes but I've also seen this done with triangles, squares… really any shape will do. Cut them out, have the kids paint them however they'd like and once their dry, let them build! Cheap and Easy! 

Want more simply beautiful ideas to get you through the Coronavirus pandemic? Check out this post on an adult craft for you to do while you're cooped up DIY Rustic Word Art. 
Of course, don't forget to follow us on Instagram, Facebook and Pinterest to get your daily dose of cottage inspiration!