Roxanne Hughes Packham, the owner and designer of Sunset and Magnolia Design, says that her goal, whether working for clients or her own family, is to create a welcoming home for loved ones to gather. Whether she's welcoming guests, spending time with her husband or having their children visiting from college, every space of the home is most gracious and the perfect place to gather.
Roxanne specializes in creating welcoming homes with texture, depth and cohesion. How does she do it? Here are her top five tips for making a gracious space.
WELCOMING AMBIENCE
"I always want people to feel welcome in the spaces I design," Roxanne says. She begins with the selection of beautiful fabrics, noting that "in your home all your fabrics should really make you happy and want to spend time there."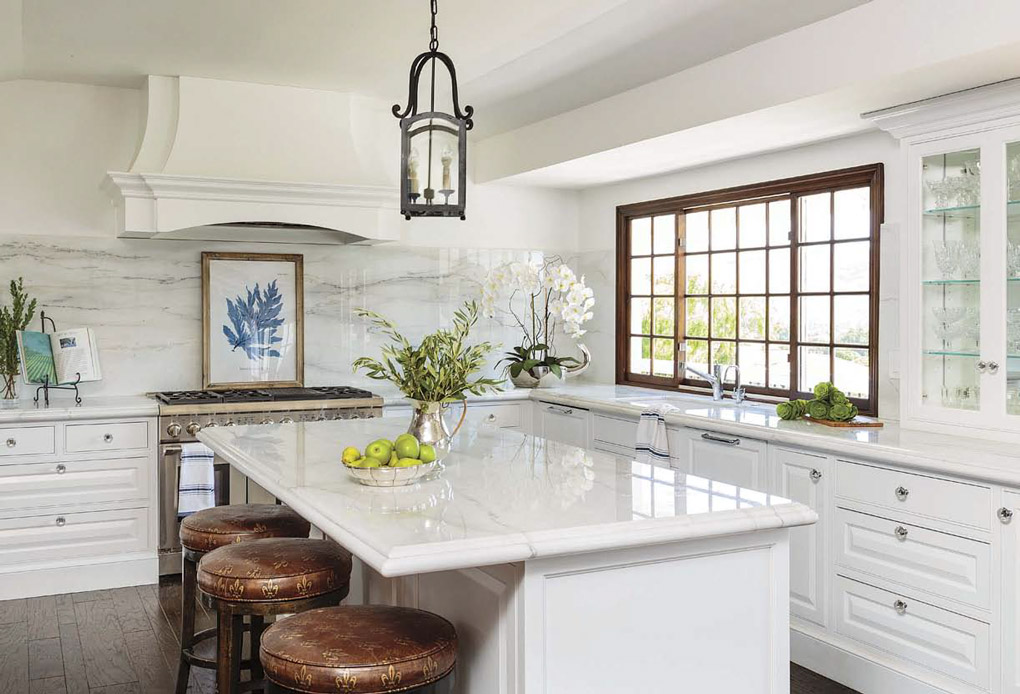 CONSISTENCY & HARMONIOUS FLOW
"Some element of consistency throughout the home makes the style flow effortlessly from one room to another," she says. In her home, it's the white woodwork.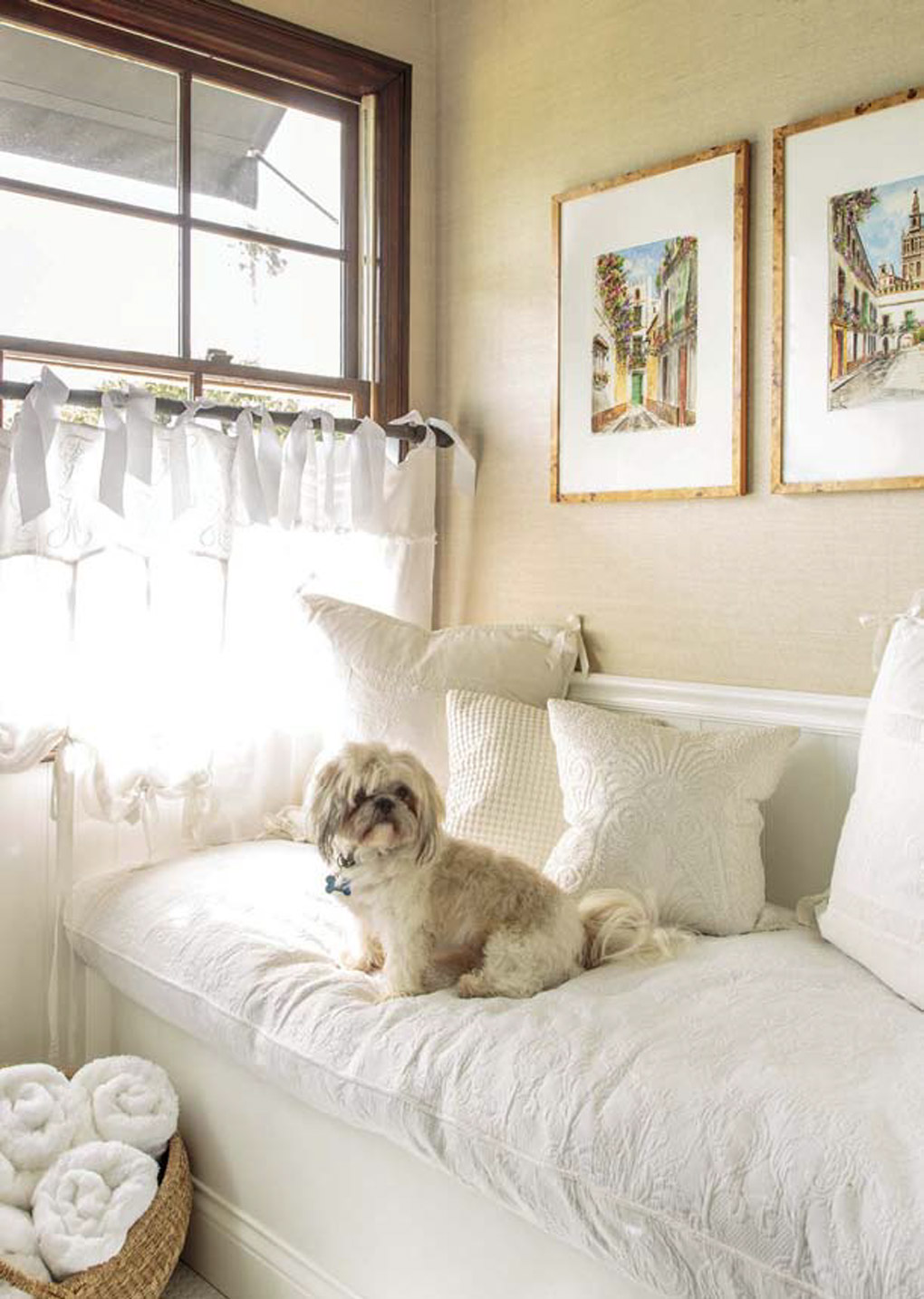 DARK WOOD & BLACK FURNITURE
Roxanne loves dark woods because they are elegant, timeless and grounding. Her suggestion? Have one piece of black furniture in every room. Not only does it add weight to the space, but silver, ceramic lamps and crystal are gorgeous when displayed on black furnishings.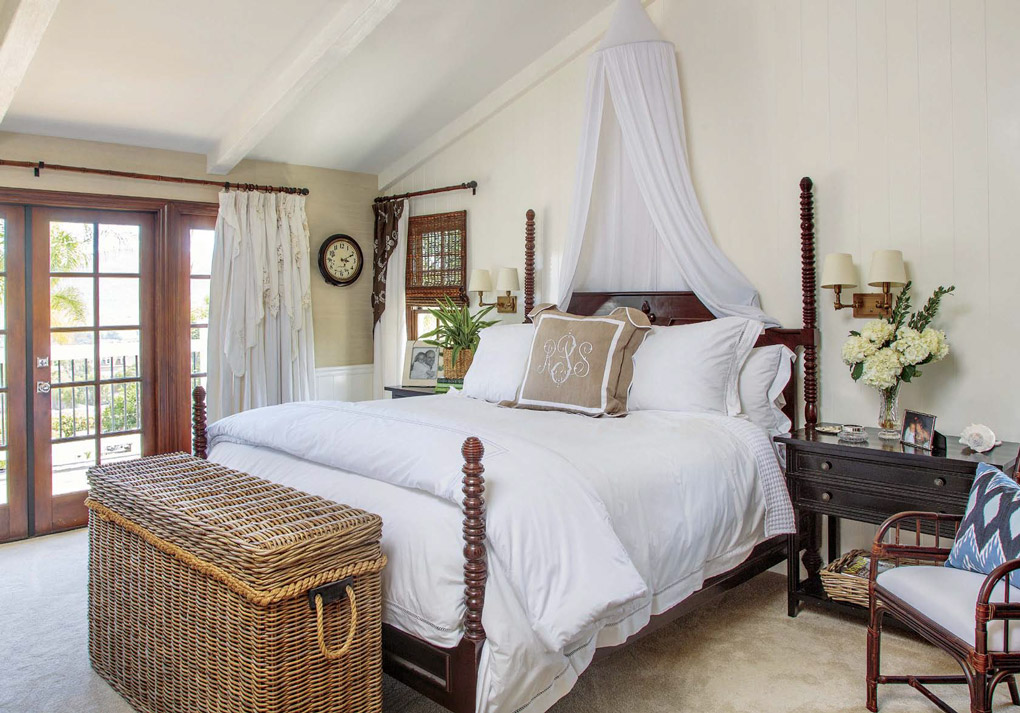 TEXTURE
"To achieve warmth and a welcoming home, I incorporate woven pieces or rattan," Roxanne says. "You can add texture in baskets, sisal rugs, cable-knit blankets, embroidered pillows, grasscloth wall coverings or nubby woven upholstery fabric on a chair." She adds that texture provides depth and dimension to a room.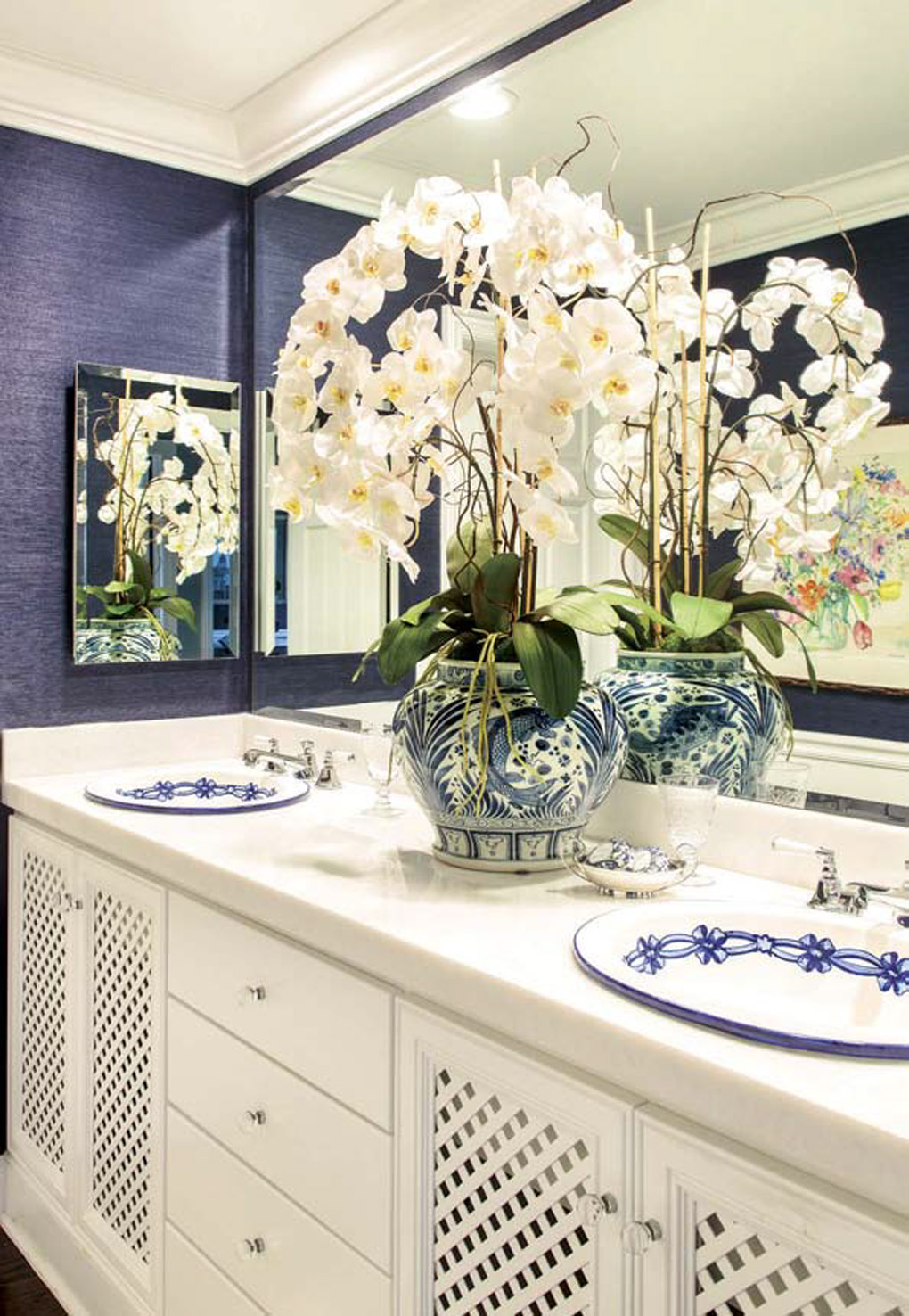 "One of the things I love about design is the way we can incorporate things we love into the very essence of the building,"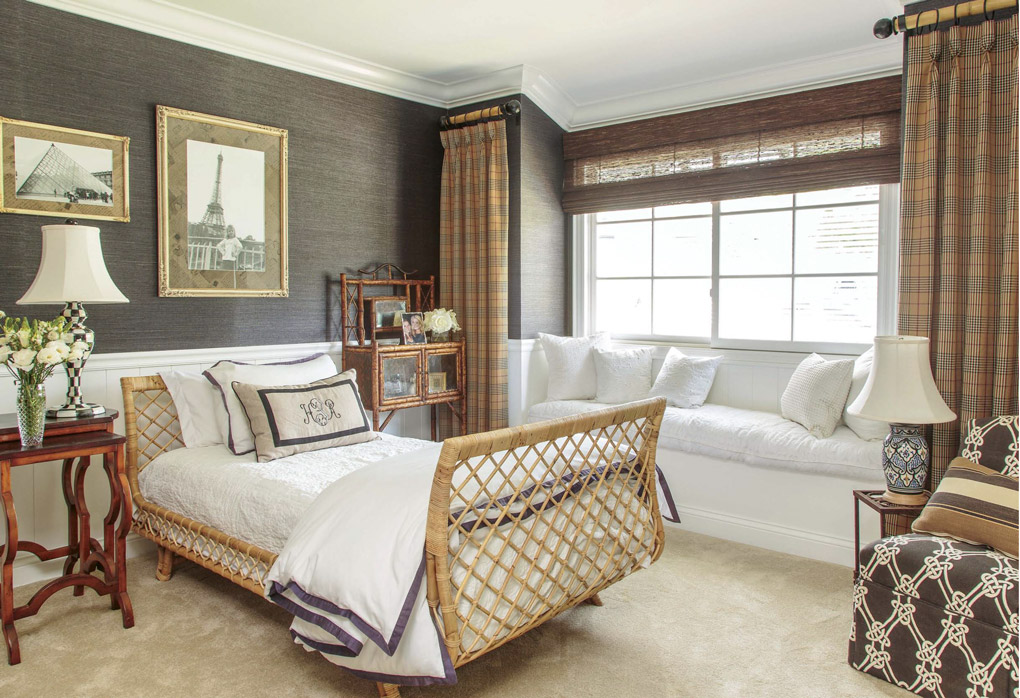 SILVER & FLOWERS
Enchant guests with a sparkling silver tray or bowl and a crystal vase filled with flowers or greenery. Roxanne also adds that "silver frames [containing] treasured people on a dark piece of wood furniture is a fabulous way to welcome people into your space, whether it be your entryway hall, reception area or simply a welcoming hall table."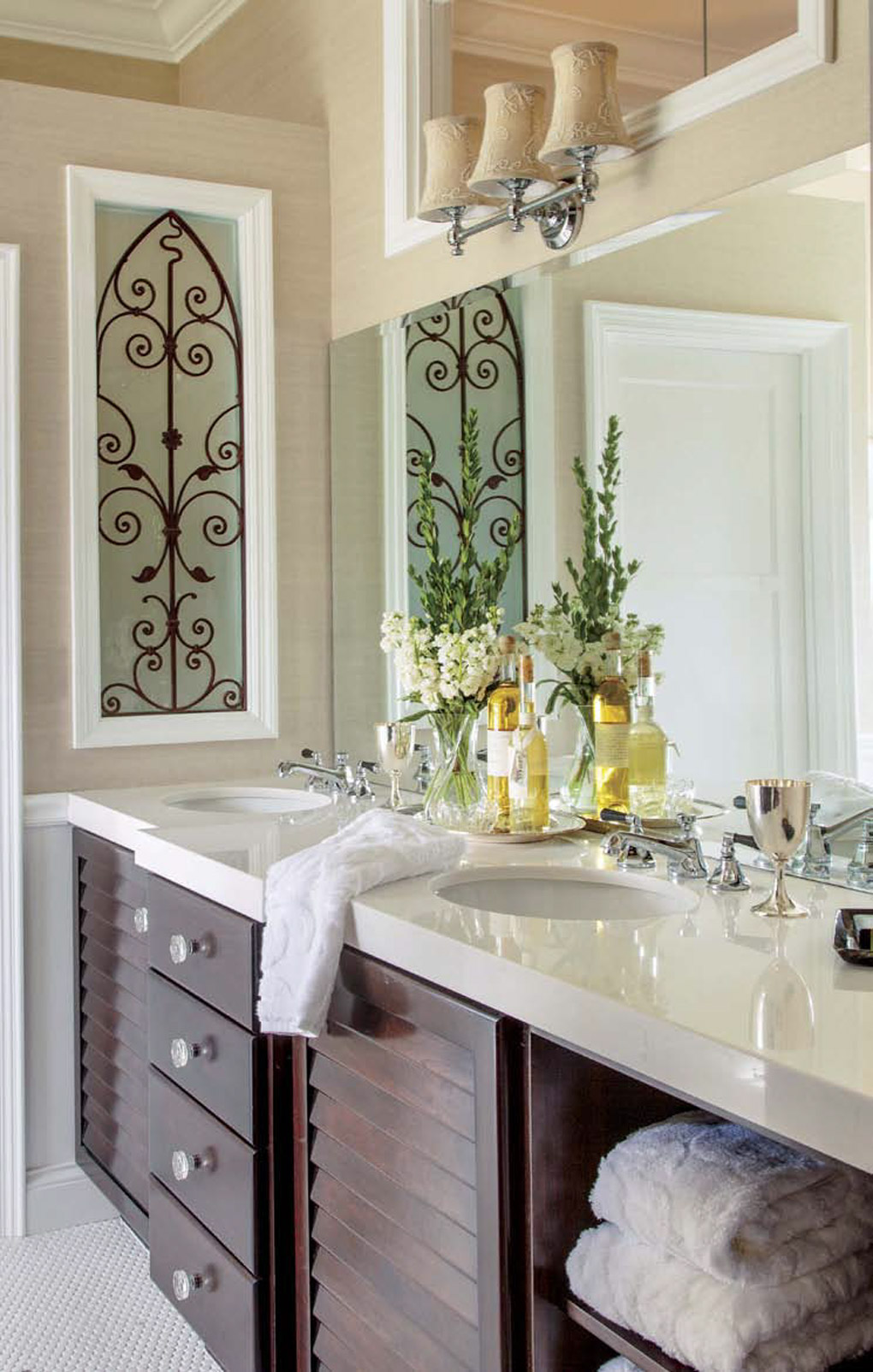 Want more ideas for creating welcoming spaces? Check out this post on Creating Home Around Our Humanity.
Of course, don't forget to follow us on Instagram, Facebook and Pinterest to get your daily dose of cottage inspiration!