Interior designer Alison Kandler updated her friend's 1920s Spanish Colonial Revival without sacrificing its original character. Here, she shares her tips to achieving period nostalgia in the 21st-century kitchen.
Pay Attention to the Details. In her 1920s Spanish bungalow renovation, Kandler put dark-colored hardware on white kitchen cabinets for an old-cottage look. Choose hardware made from period materials, such as wrought iron or galvanized steel.
Turn to Tiles for an International Flavor. To add a vintage Spanish feel to this kitchen, Kandler used terracotta and avocado-green tiles for the backsplash. Use tiles that fit the era, such as encaustic tiles for a Victorian backsplash.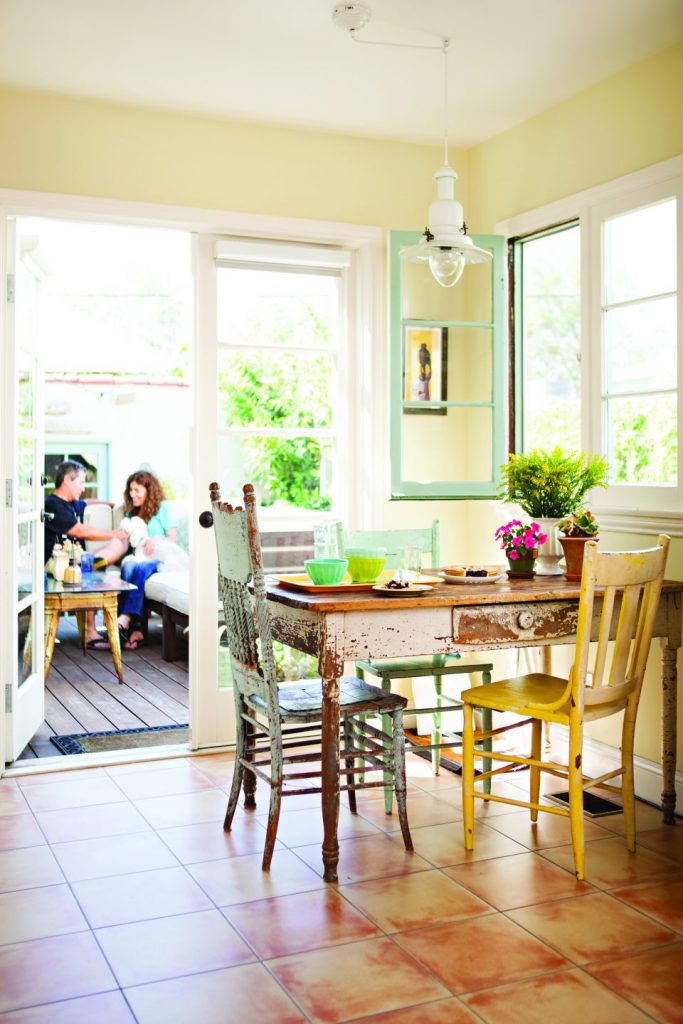 Keep Some Original Windows. The designer left two original windows above the sink because they added to the vintage vibe. Although smaller and not quite as energy efficient, they add cottage charm and are truly "windows to the past."
Hide Modern Machinery. If your washer/dryer is located in the kitchen, consider having doors built so the appliances stay hidden when not in use. Other appliances, such as refrigerators and dishwashers, can be concealed through a façade of cabinetry.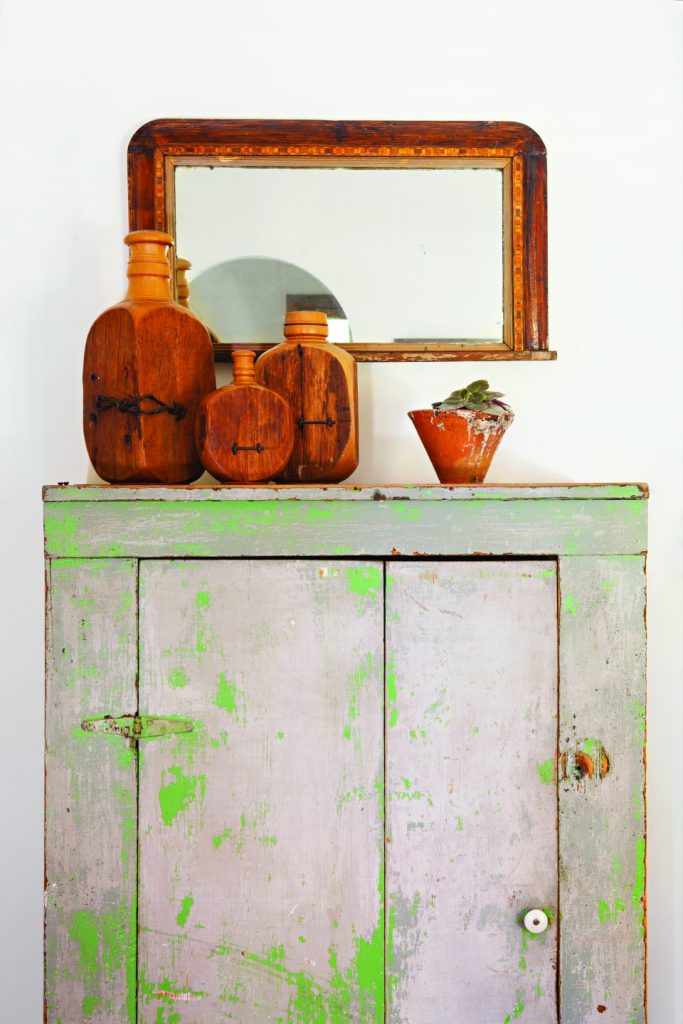 Create Cottage Cabinets. Install new reproduction cabinets, or sand, paint and refinish existing cabinets for rustic flavor. In the remodel, Kandler chose cabinets in the style of the old cottage house, with flush-frame inset doors and crown molding.
Change the Faucets. Kandler replaced the farmhouse sink's faucets with an exposed plumbing faucet, called a bridge faucet, for an old-cottage look. Unique plumbing fixtures can turn an everyday sink into a show-stopping focal point.
Hang Period Style Lighting. The designer bought realistic reproductions of pendant light fixtures and supplemented them with flea-market finds. You can even use historically accurate light bulbs, without sacrificing efficiency. For an early 20th century kitchen, check out these vintage LED bulbs.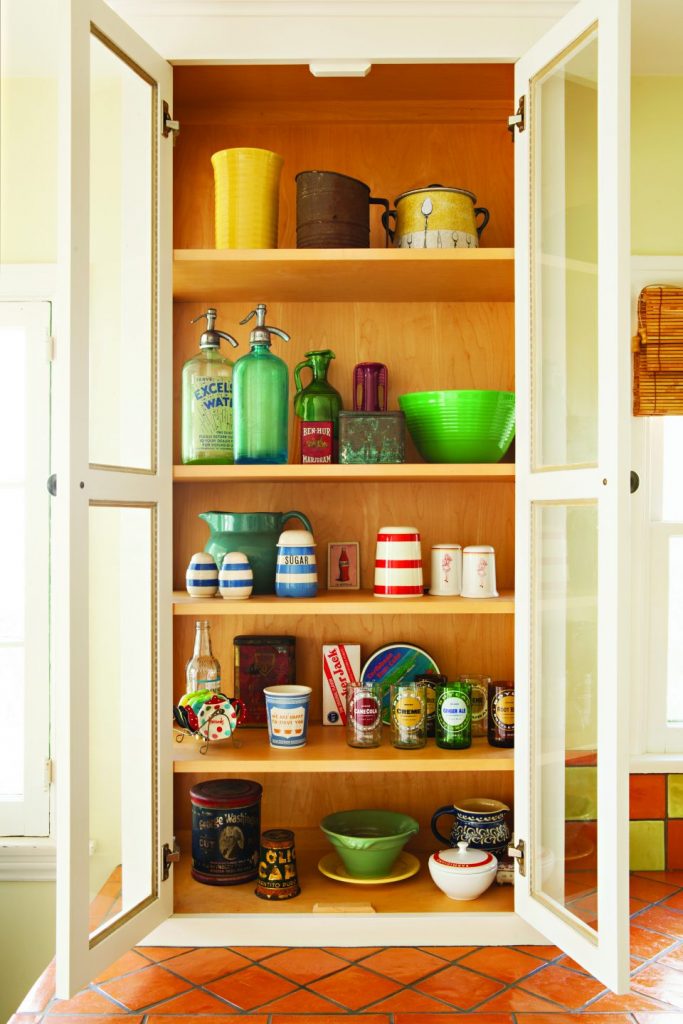 Display Lots of Vintage Pottery. An easy and inexpensive way to add vintage style to a kitchen is to display a generous array of old pottery on the shelves and countertops.