When you come across a neglected home, do you see an eyesore on the street or a diamond in the rough? For designer Julia Chasman, old homes speak to her and inspire her to revive them with retro elegance and vintage charm. When she stumbled across a rundown Spanish bungalow in Eagle Rock, California, she knew that she wanted to restore the home to its former glory and pass it along to new homeowners. "When I saw this place it was very sad looking, but I saw the potential in what it could be," Julia says. She bought the home and poured her heart and soul into restoring the entirety of the property, leaving nothing untouched.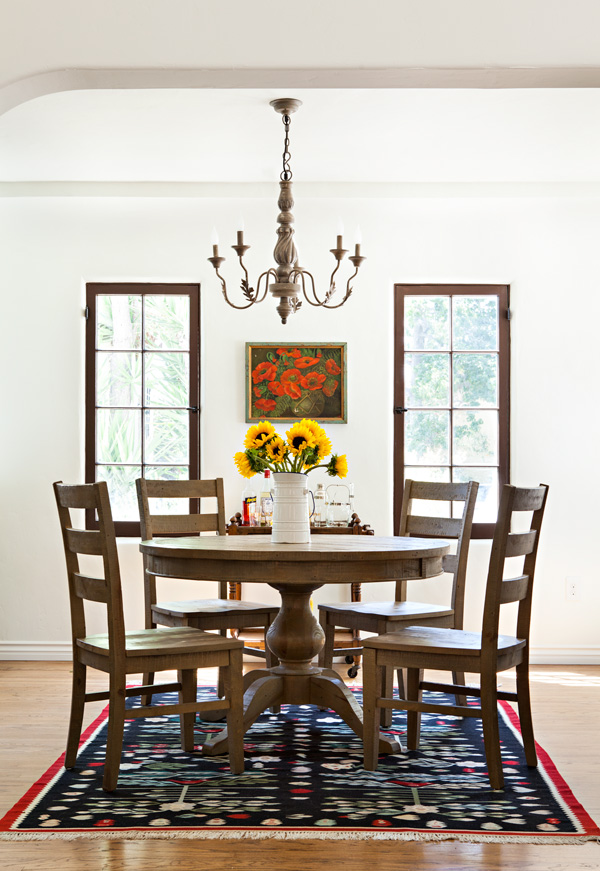 Operation Restoration
With all the care and attention to detail Julia puts into her restorations, simply calling her a house flipper wouldn't do her work justice. Once the restoration was completed, Julia staged the house using items from her personal collection of vintage furniture and accessories. "My style and taste in decor is drawn from multiple influences. Like most designers, I like to mix high-low if I can.  This is reflected in the quality of the furnishings and in the artwork," Julia says.
With all the care and attention to detail Julia puts into her restorations, simply calling her a house flipper wouldn't do her work justice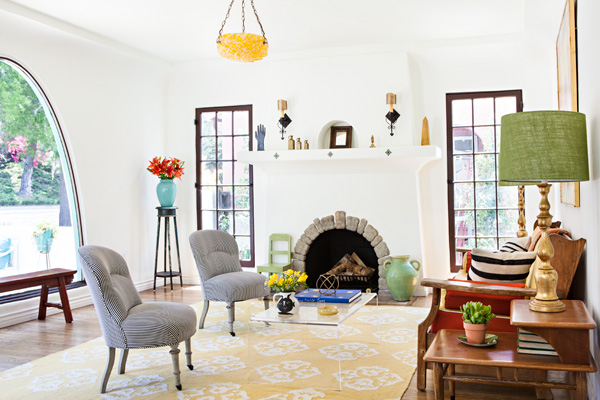 Her design style mixes vintage and antique finds with modern floor plans and bright colors. "I take great pleasure in the mix—and the hunt—to find things for free," she adds. "I found the brightly colored chair in the guest bedroom in the street and painted it myself with four coats of Farrow & Ball's Blazer in high gloss. Then I recovered the seat with the same honeycomb-pattern fabric that's on the upholstered chair in the living room."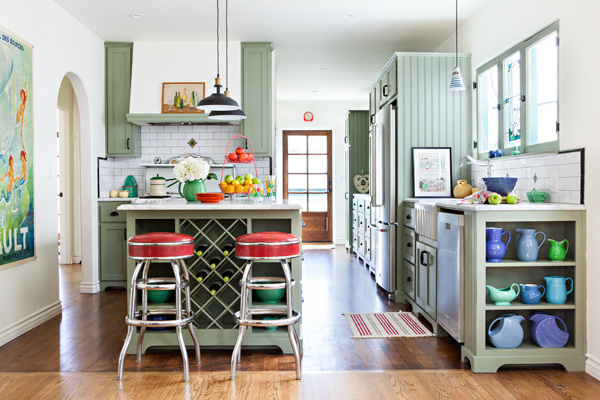 High-Low
The high-low approach is also, of course, budget friendly. "Lighting is a great place to mix. The living room has a very good piece of English sunset glass on the ceiling fixture and handmade wrought-iron sconces with antique mica shades above the fireplace, but I used Home Depot Schoolhouse globes in the hallway, and a mix in the kitchen of inexpensive factory-style pendants over the island and a good Schoolhouse Electric reproduction pendant over the sink.  The country chandelier in the dining room is from World Market."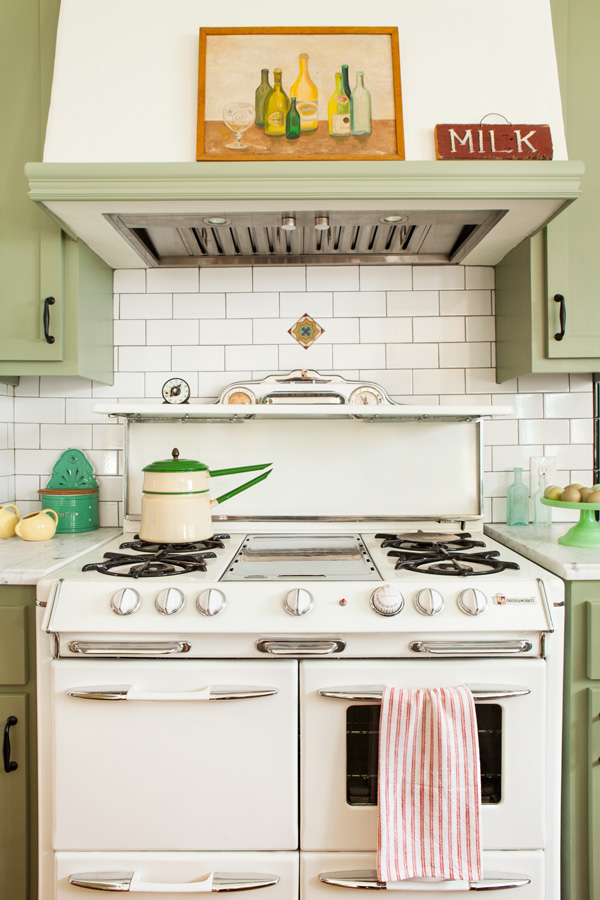 Spanish Bungalow Vision
"I enjoy sharing my vision with others, and I want to show off the home as I see fit," Julia says. "It's bittersweet to sell a home that I've poured so much into, but being so emotionally involved makes the experience more rewarding."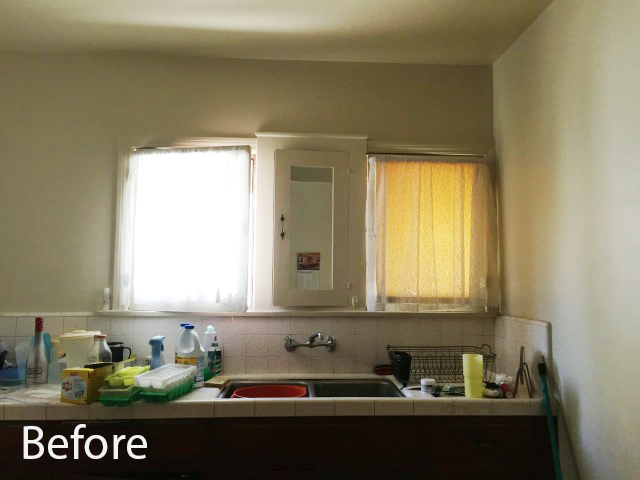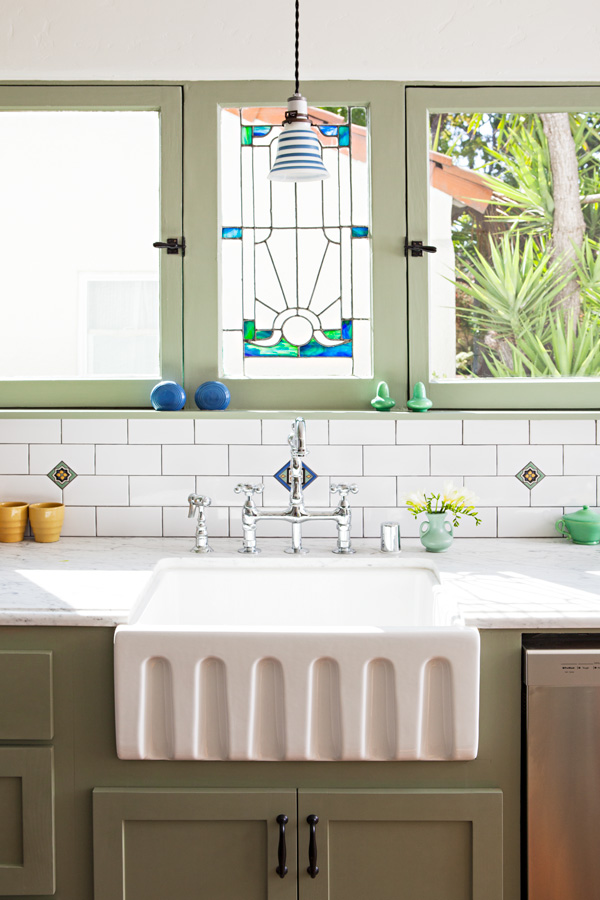 Julia takes special care of the homes she decides to restore, and she understands the challenges of taking on older properties. "First and foremost, a home needs to be functional as well as livable," Julia says.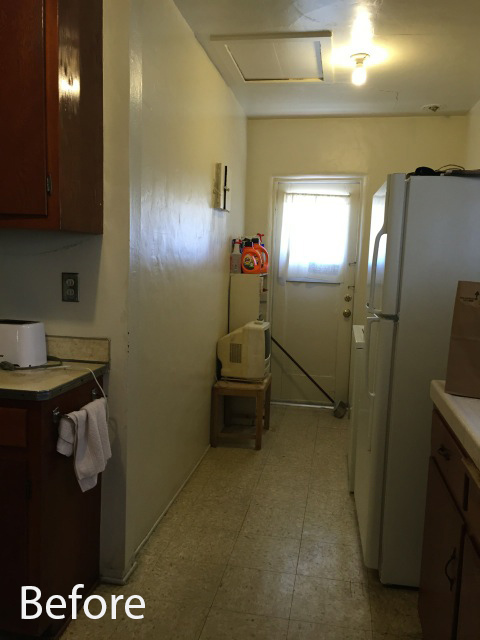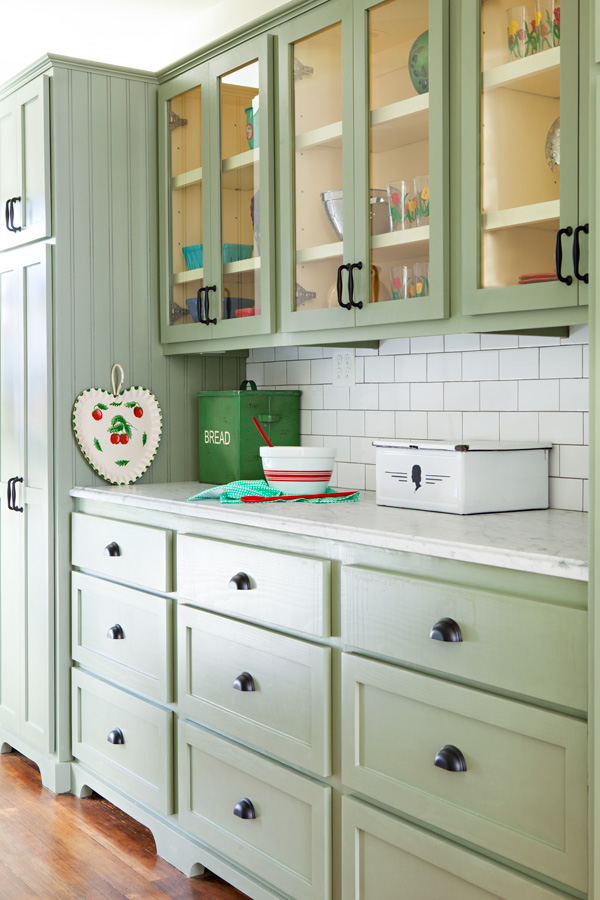 Sacrifice for Modernity
She took this idea to heart by tearing down a few walls original to the Spanish bungalow. But what she sacrificed in period correctness, she gained in livability by creating a more open and modern flow. By replacing the electrical system and rearranging pipes. She made some great additions including a 1920s-inspired second bathroom that wasn't there before. And then added a patio outside the master suite. "You can have vintage charm and style with modern conveniences," Julia states.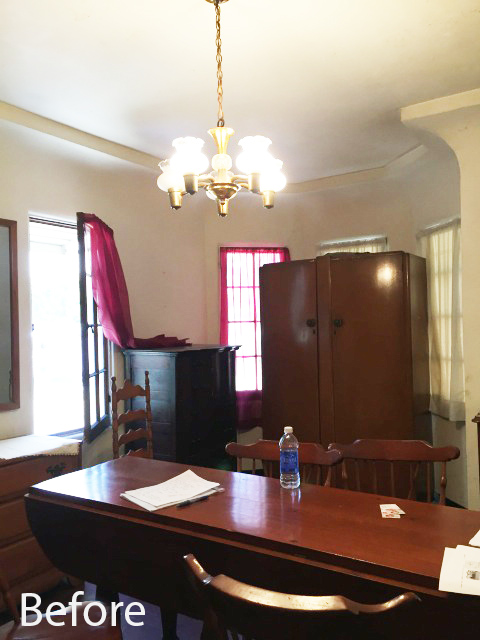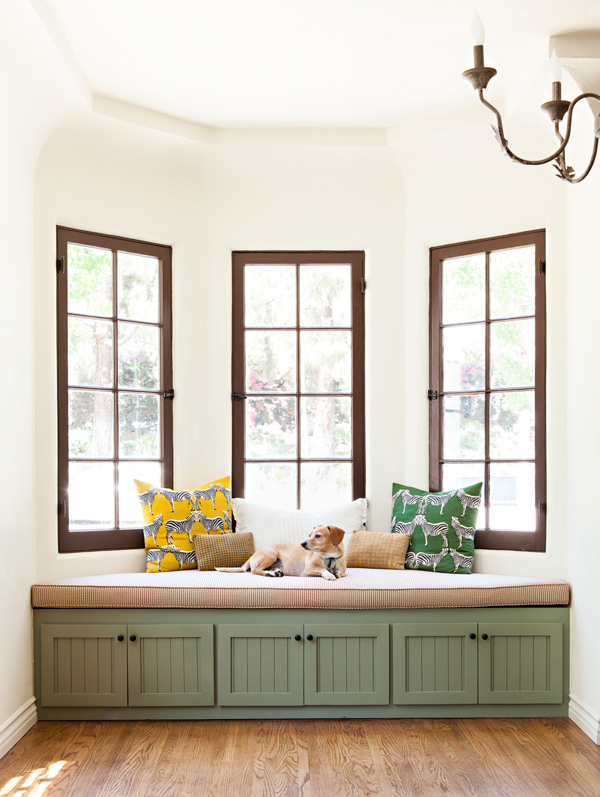 Her additions reflect the age of the Spanish bungalow, and every decision is made with the house in mind. "I usually just go with my gut on projects like these," she says. "I try not to worry too much or second guess myself."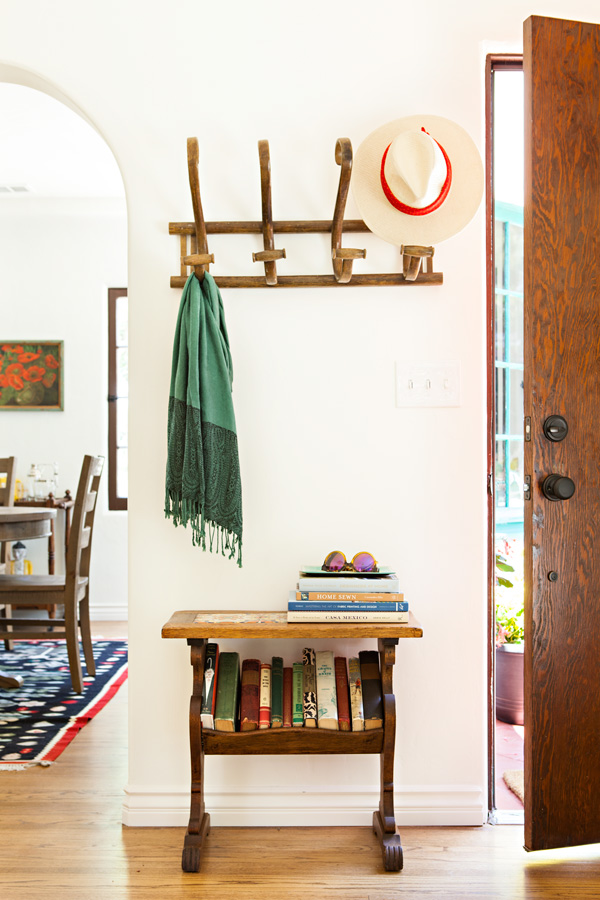 Thoughtful Restoration
For Julia, restoring homes is a labor of love and is much more than searching for a return investment. "Not everyone wants a vintage-style home, and that's okay," Julia says. Her inclusion of classic elements stays true to the home's history. As she moves on to new projects, she feels how rewarding the process can be.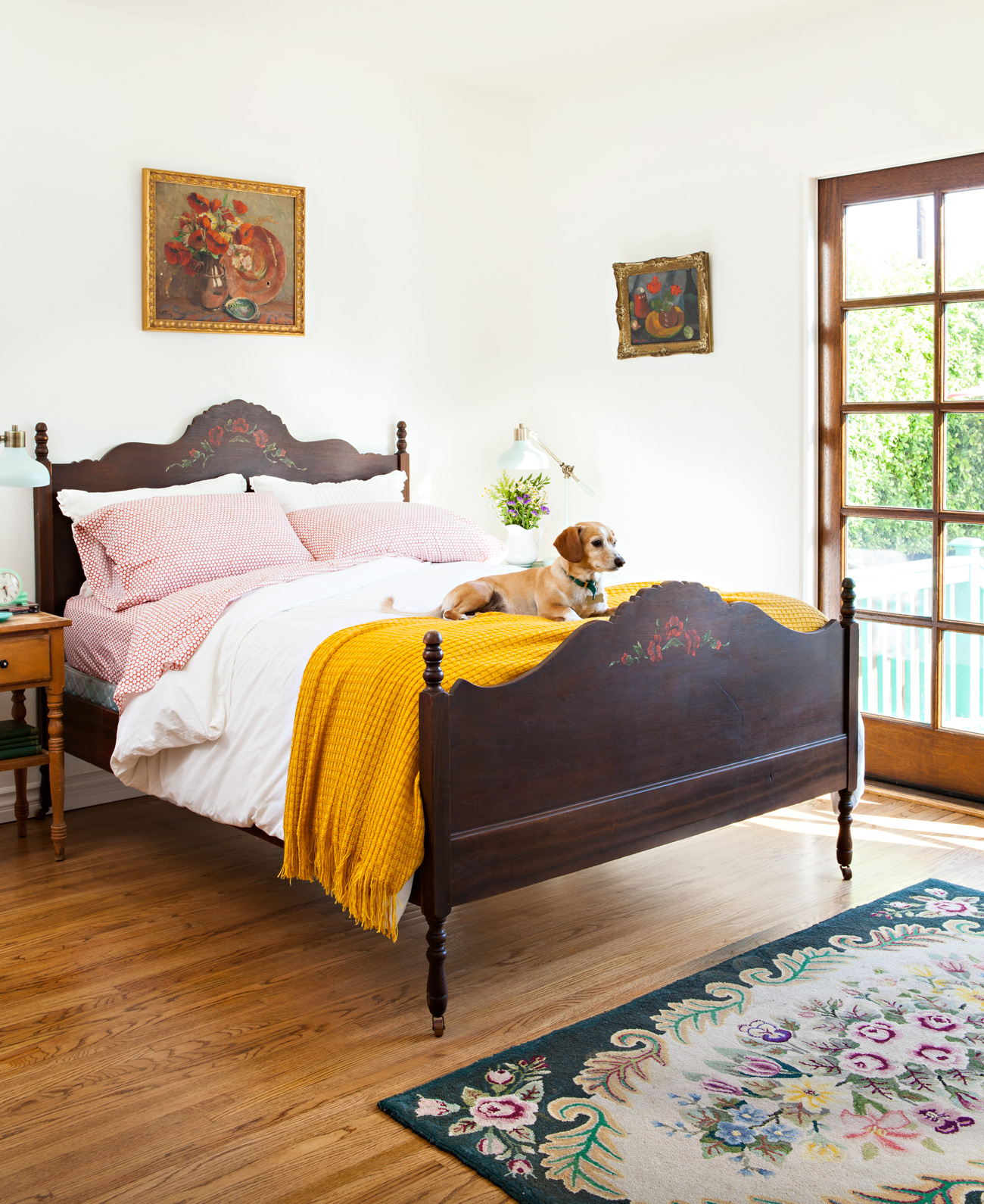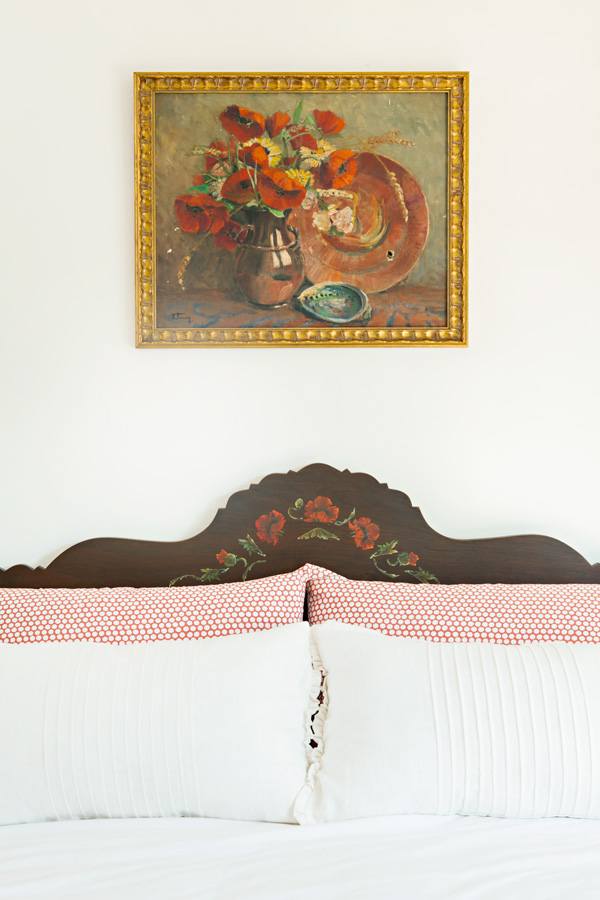 "I believe my houses attract the buyers they are meant to. There are enough people out there who appreciate what I do and respond to the home the way I do, with love and admiration."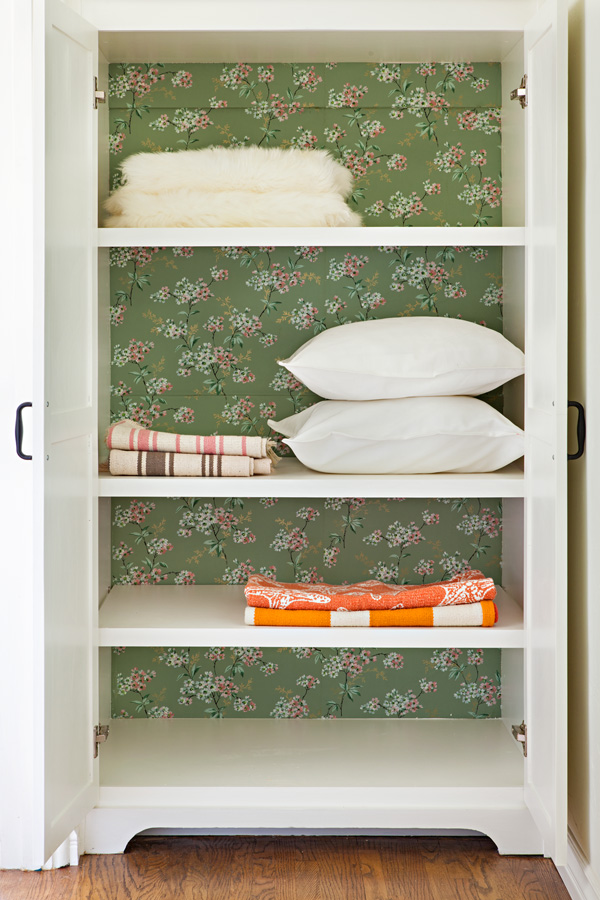 It's All in the Details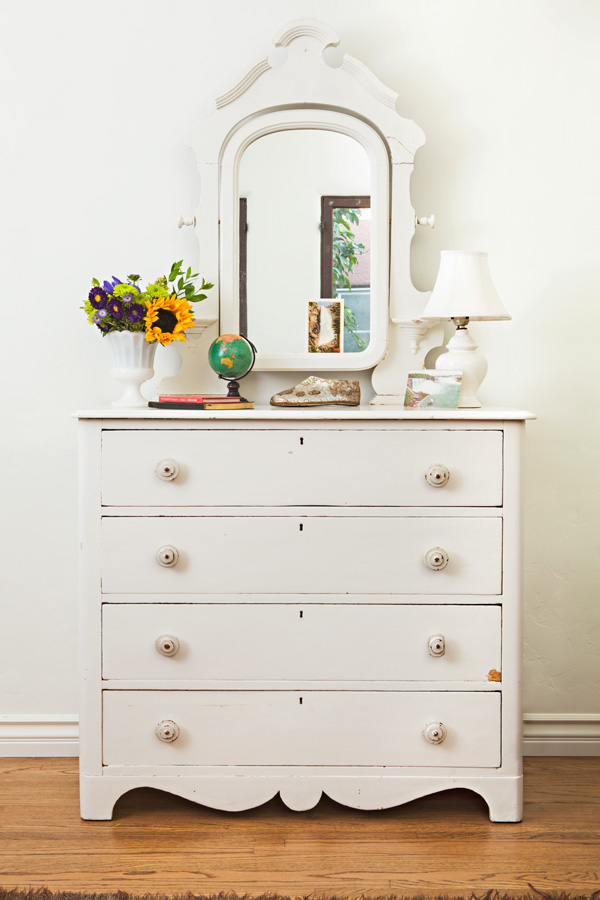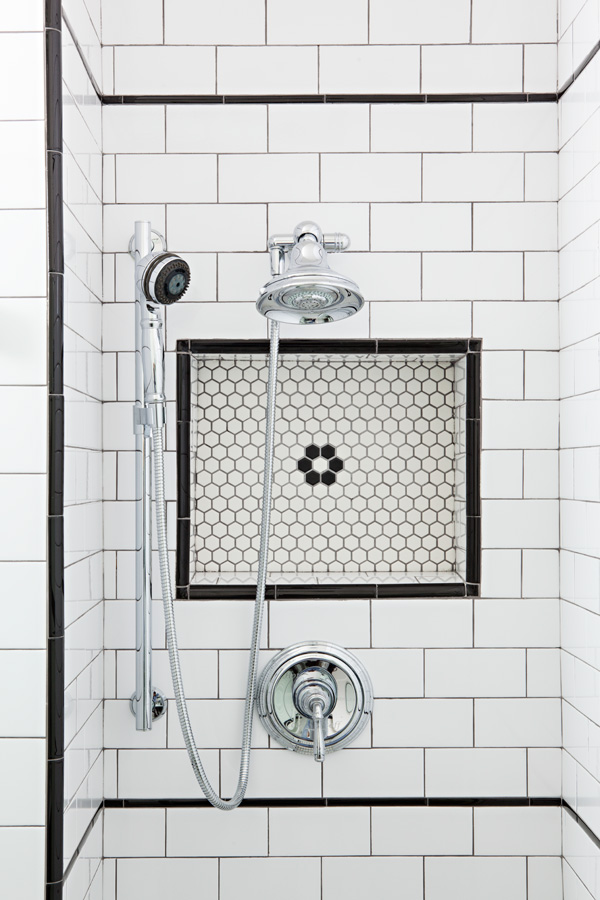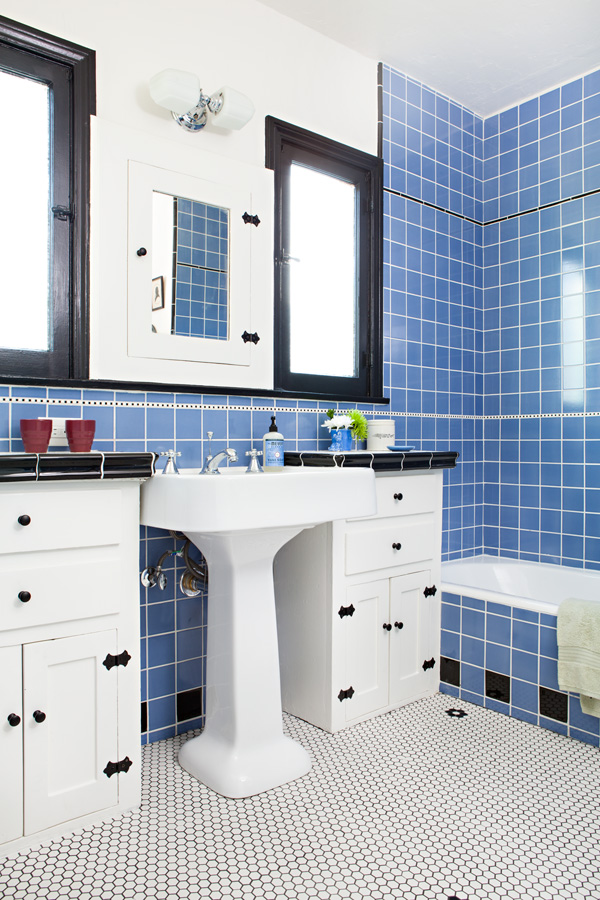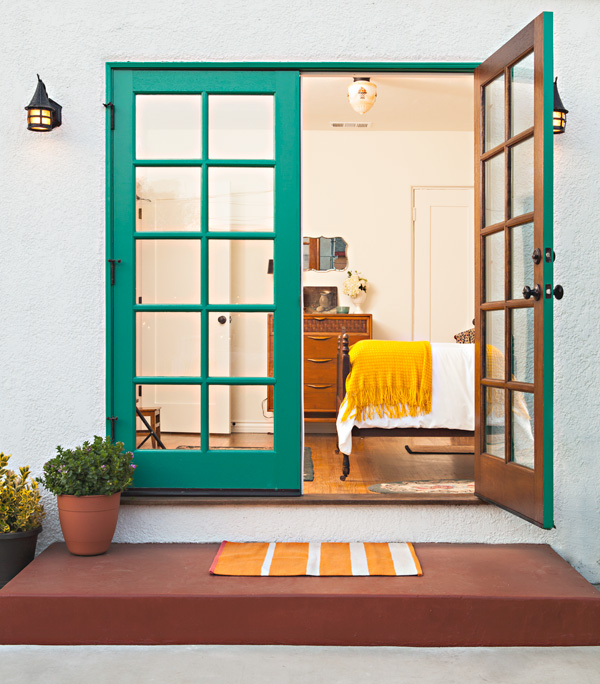 Julia gave this Spanish bungalow some much needed curb appeal. Adding decomposed granite, a fresh paint job with bright accent colors and a Spanish-style fountain she designed herself. The fountain is now a focal point that is enjoyable from inside or outside the home.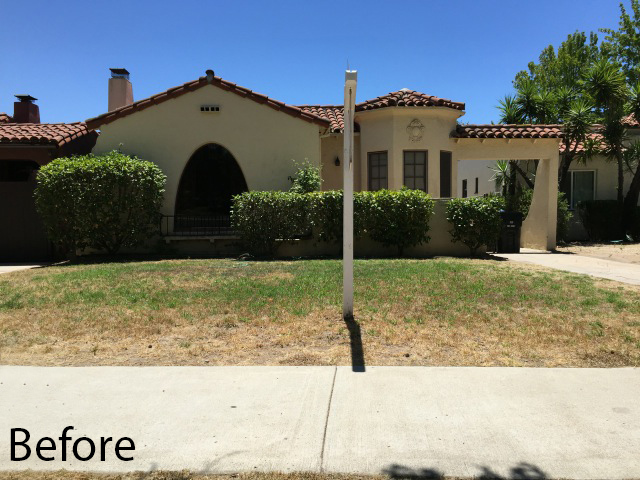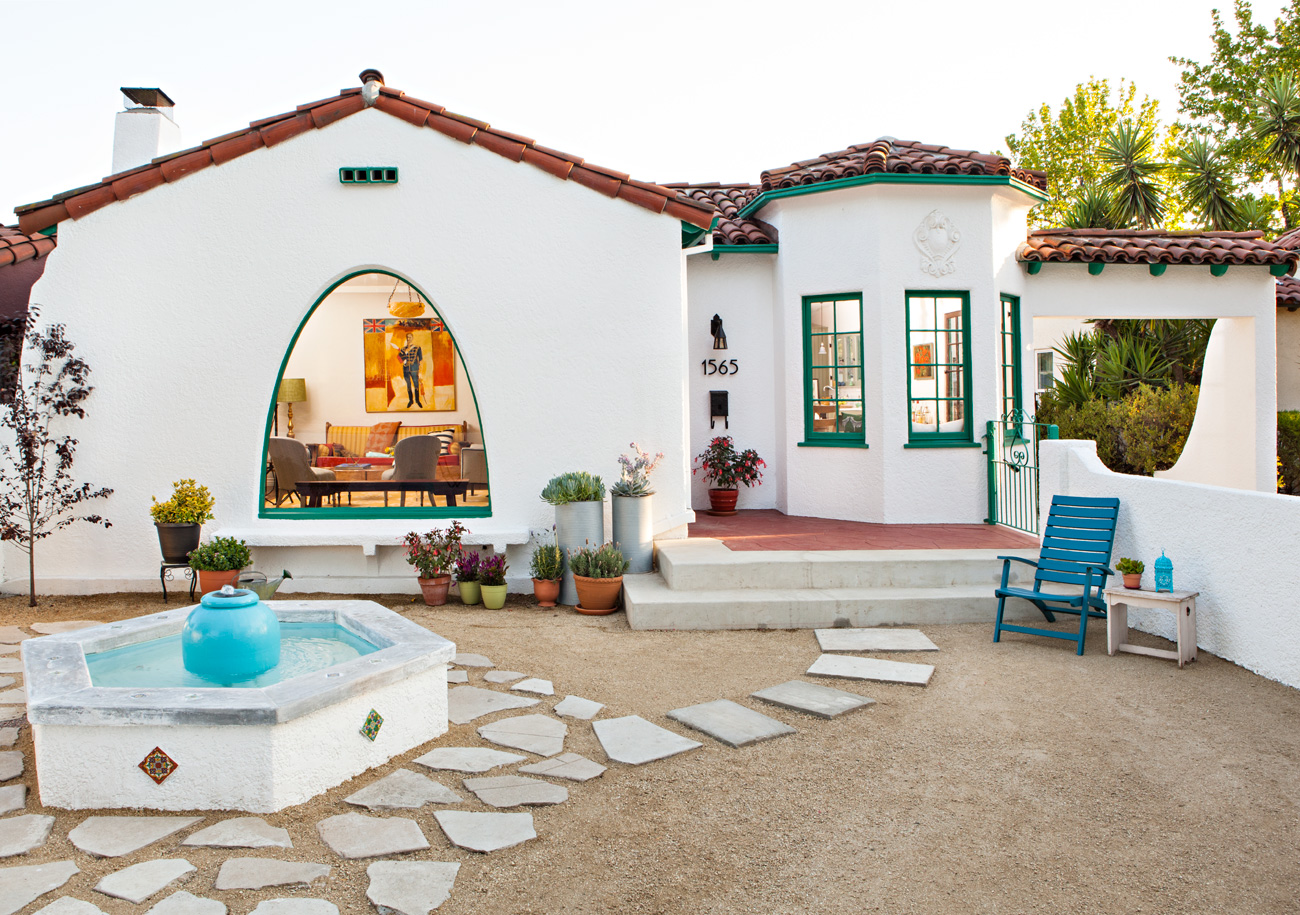 Want more simply beautiful ideas? Check out this post on A Small Kitchen with Big L.A. Flair.
Of course, don't forget to follow us on Instagram, Facebook and Pinterest to get your daily dose of cottage inspiration!