Old-fashioned gingerbread is not only a classic Christmas treat and decoration, but it's now becoming a trendy one as well. Scroll through Instagram in early to mid-December and your feed is likely to be filled with creative ideas for Gingerbread Décor. From making and displaying gingerbread cookies to houses and ornaments. It'll be enough to coax you into the kitchen.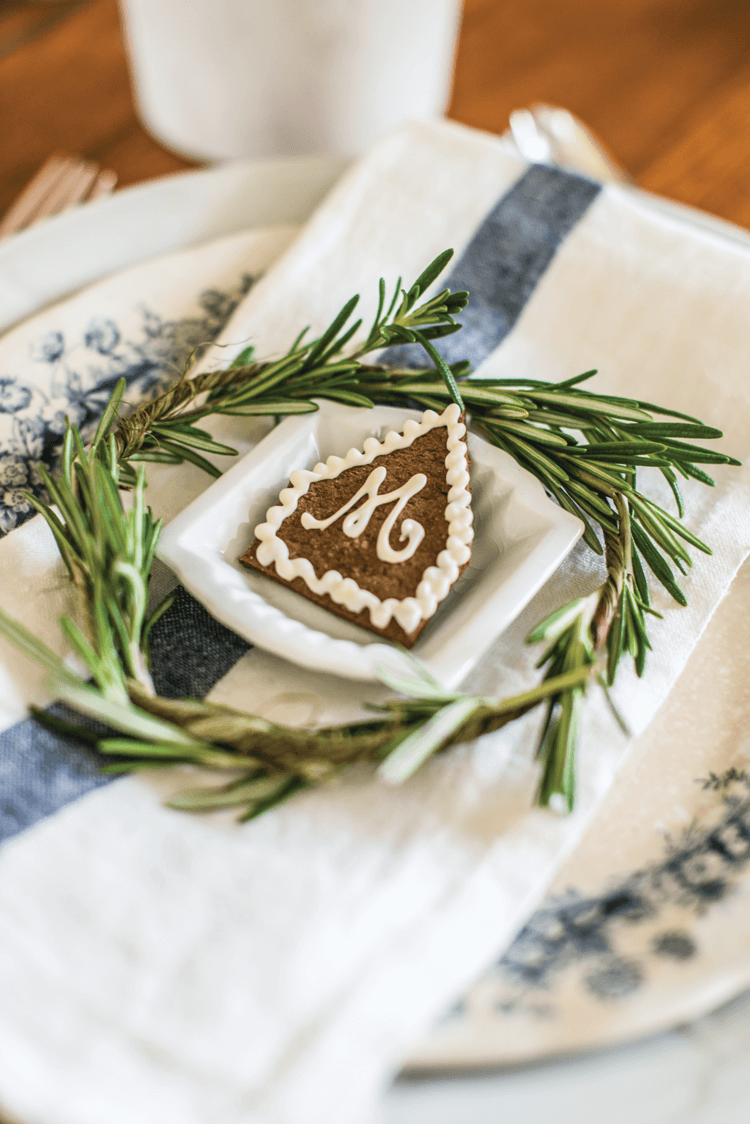 Get Your Gingerbread Décor Ready
If you're going to join in on this fun and festive activity, here are a few tips.
Make a big batch of dough (or two or three)! If you're going to make a mess of the kitchen, it might as well be worth it.
Make, roll and bake the dough one day; then assemble and decorate another. This kind of baking can take a lot of time and be surprisingly tiring. If you try to decorate at the end of a long day of mixing, cutting and baking, you might be tempted to rush the creative part.
Be as precise as you can. That doesn't matter if you're making cookies, but if you're making a house, it goes together so much easier if everything is sized properly and the sides are square, straight, etc. Gingerbread is very forgiving, though. If you're not precise, you can always trim the gingerbread when it comes out of the oven, so don't fret!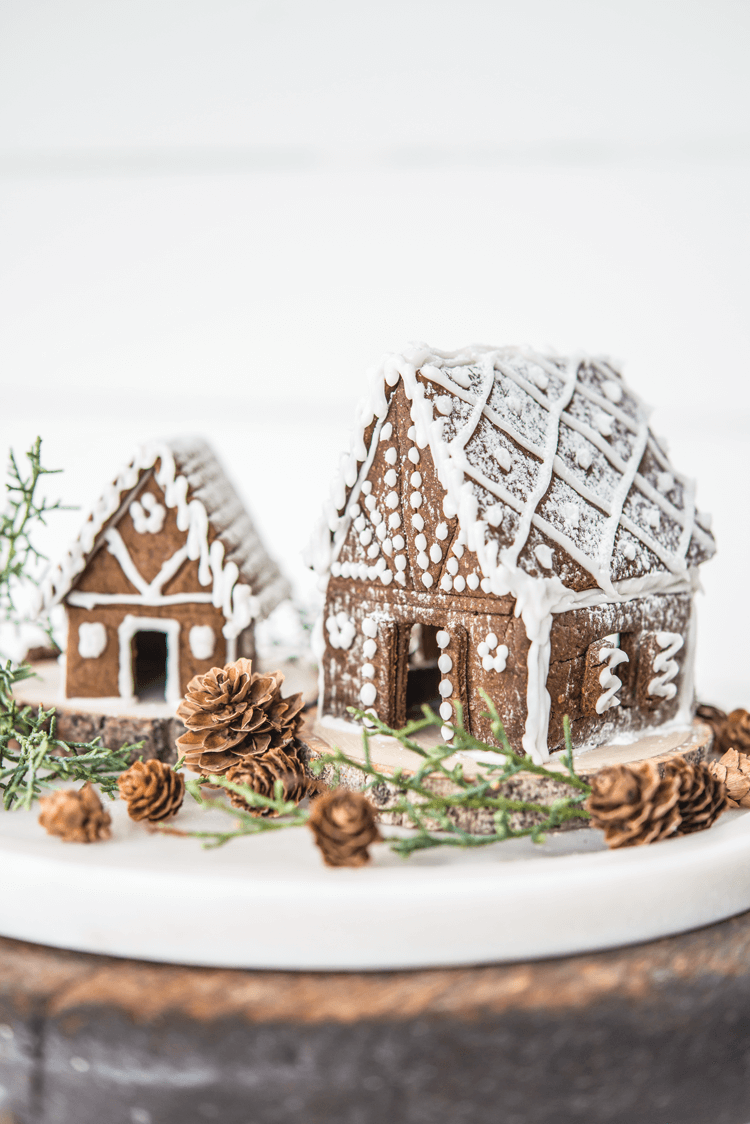 Icing covers a multitude of imperfections.It's like caulk for trim. It hides any wonkiness that does happen if your cuts and measurements aren't totally precise. Just add a bunch of icing, pile some drippy snow on top and you're good to go.
Dust with powdered sugar. The powdered sugar not only gives the houses and ornaments a beautiful snowy look, but it also hides cracks and brings out any details cut in the surface of the gingerbread (like shingles, bricks or beams).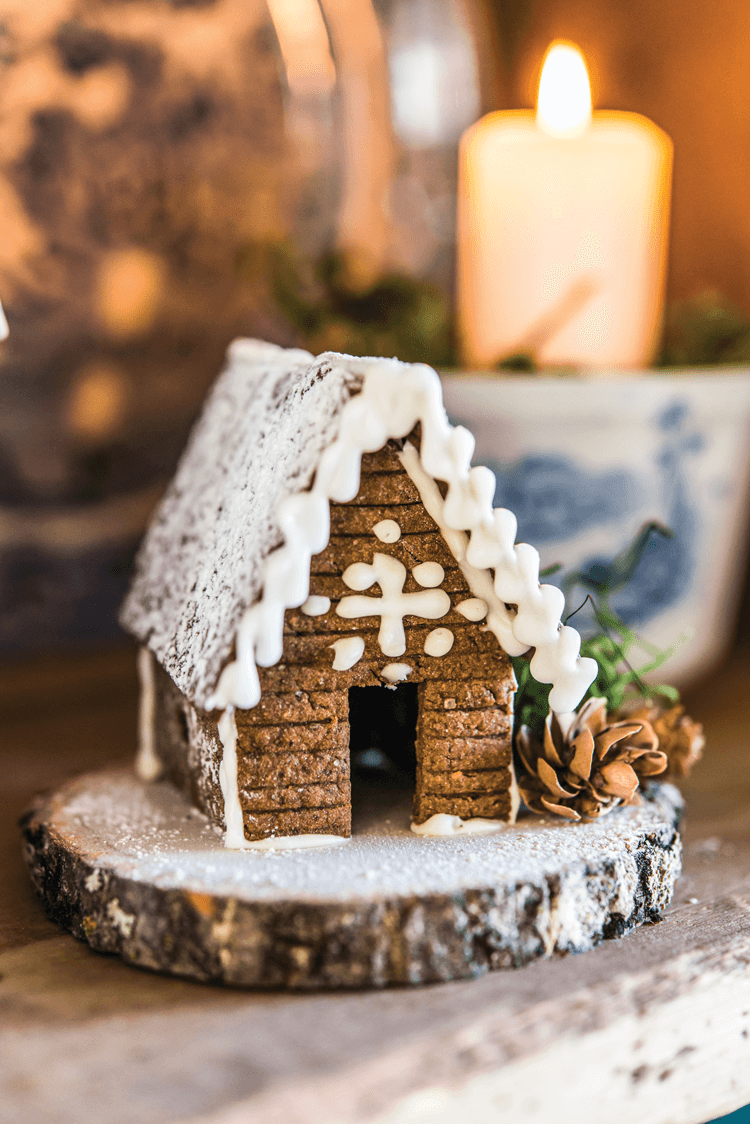 Ginger Display
Build houses on a pretty base. This is not only practical, so the houses can be moved, but they look so cute perched on wood rounds, cake stands, old books and even overturned dishes. If it has a flat surface, chances are you can build a gingerbread house on it.
Make a scene. Create your own little Christmas village with houses, vintage toy cars, cast-iron or plastic animals, mini bottlebrush trees, tiny pinecones, evergreen sprigs and clumps of reindeer moss. A sprinkle of Epsom salt makes a great snowy base.
Think beyond houses. Gingerbread houses are classic, but why stop there? Make a garland to hang in your kitchen and ornaments for your tree. Just cut the desired shape and make a hole with a toothpick or straw to accommodate a length of twine or ribbon. And hang your gingerbread!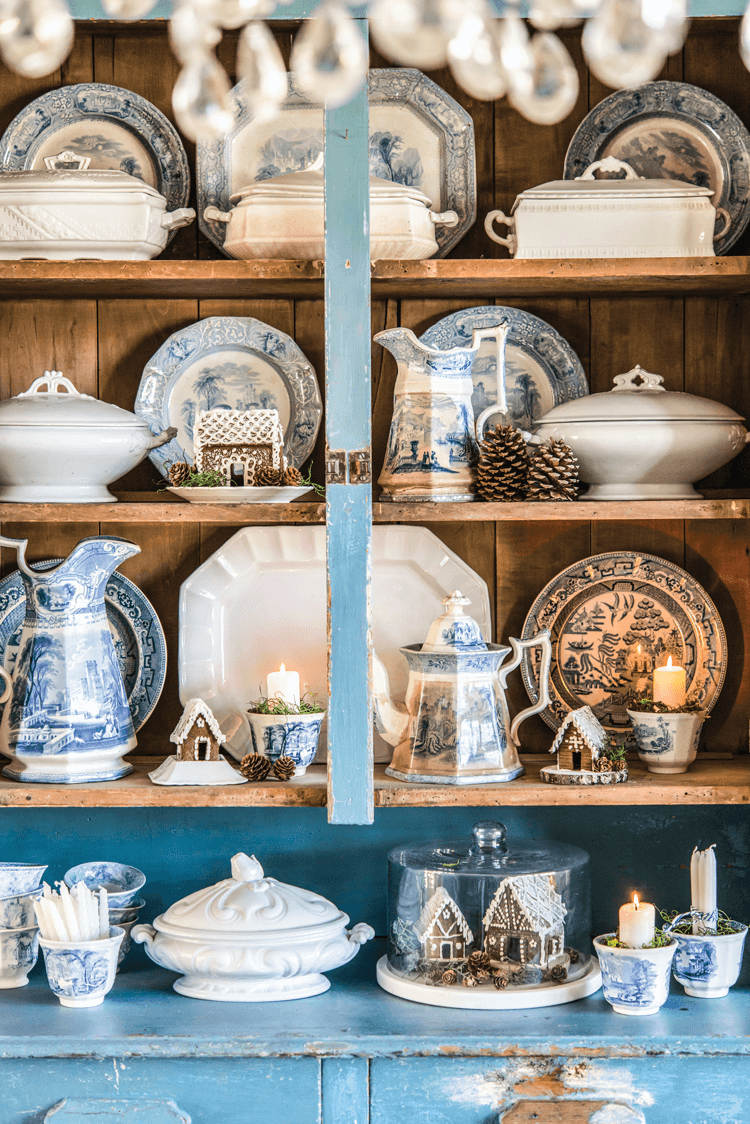 Make it Last
Disappearing treats. These houses are edible, and dogs and small kids might not realize you intend to use them for decoration! Make a batch just for eating, and keep the houses and ornaments out
of reach.
Keep it covered. Cloches are a great way to keep sneaky fingers and smart noses away from your gingerbread creations. Protect your houses from sweet-toothed humans and pets (along with dust) with glass cake covers, cheese domes, and even overturned juice tumblers, jelly jars and water goblets. This is another great way to get creative with how your gingerbread is displayed and preserved to last throughout the holidays.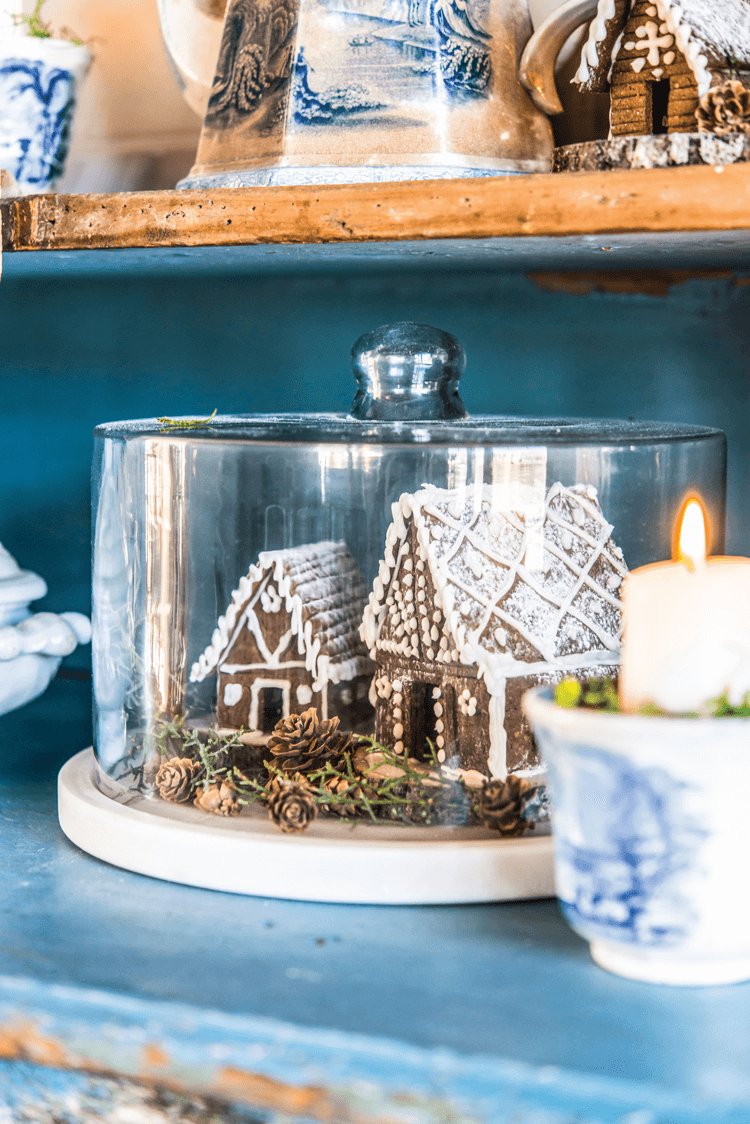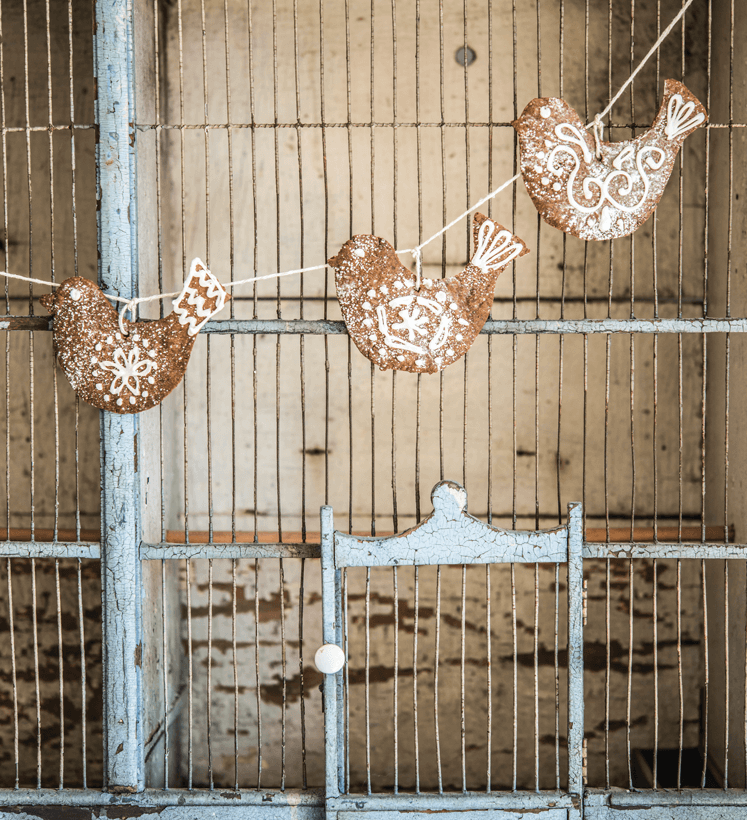 Marian Parsons is the creative force behind Miss Mustard Seed. For more info about her projects, books and paint click here!
Want more Gingerbread Décor ideas? Check out this post on A Christmas Kitchen worthy of a baking session!
Of course, don't forget to follow us on Instagram, Facebook and Pinterest to get your daily dose of cottage inspiration!