Bringing the components of sustainable living to classic cottage style, builder Rocky DiGiacomo of DiGiacomo Homes & Renovation has created wow factor with his expert design and use of alternative energy sources. The result is eco-friendly cottage curb appeal with green-building lessons for anyone.
While this home has the traditional cottage shape, DiGiacomo made use of every square inch. The dormer windows, with their charming window boxes, create a cozy look, while the front porch gives passersby a glimpse into the inviting space within. Every element of the home helps create the perfect silhouette of a holiday cottage, while also conserving and maintaining a smaller environmental footprint.

Eco Additions
Can a home with eco-friendly cottage curb appeal look at home in a historic community? At first, you may worry that solar panels, geothermal heating and special appliances may conflict with the quaint cottage aesthetic, but DiGiacomo integrated the energy-saving innovations in subtle, creative ways. Invisible from the curbside, solar panels are in line with the roof near the backyard, with geothermal tech inside the walls.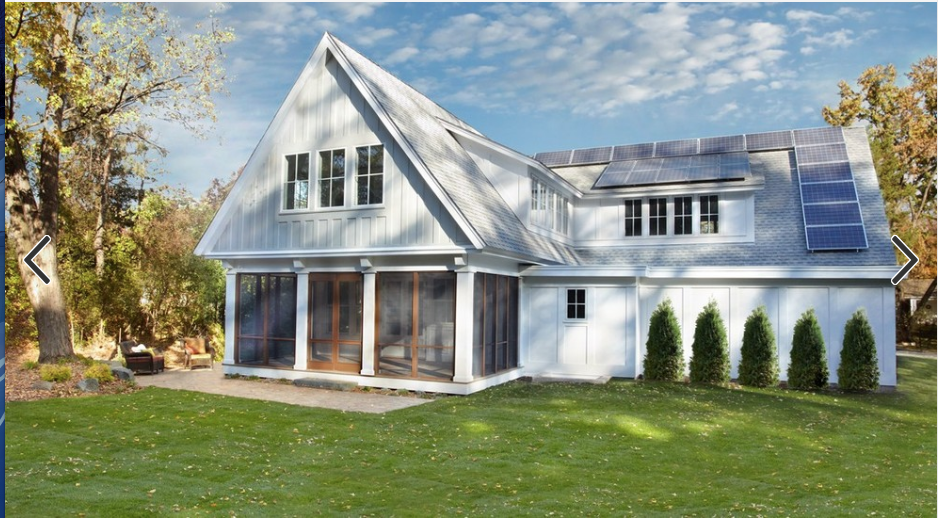 The only sign of the alternative temperature system is a simple thermostat, while the homeowners make use of energy-conscious devices and appliances inside. This home averages $45 per month in utility bills throughout the year, a great example of how adding alternative energy sources could save you money.
For more on innovative cottage building ideas, check out this post on amazing 3D technology being used to print a cottage or this one on smartly designed pocket neighborhoods.
Of course, don't forget to follow us on Instagram to get your daily dose of cottage inspiration!