This lovely farmhouse Thanksgiving table is inspired by all things Fall, its playful use of bold colors and accent pieces contrasting with the table's wooden and metal finishes. The addition of minimal linens with thick pottery-like dishware create a nostalgic vibe of simpler times, while more modern, additional decor by Jackson Design and Remodeling catches the wandering eye. This season, your Thanksgiving table can be the wow element for family and friends, and work cohesively with your Fall harvest.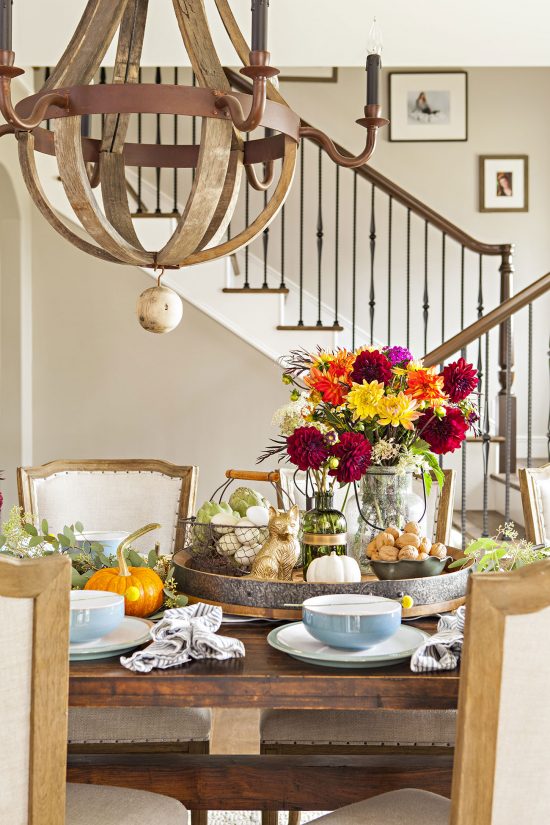 Natural Approach
When considering what to add to spruce up your table, don't be afraid to work with nature. During the Autumn months, there are plenty of different harvestables around to use not only in cooking, but in your decor. There are obvious choices like pumpkins or other gourds, but consider using items like: artichokes, chestnuts, maize, or Kohlrabi. These unusual yet appropriately Fall items give a sense of fullness to the table, adding a layer of texture while bringing out Fall vibes. Arranging them in baskets, or in floral displays, is the best way to showcase your harvest decor.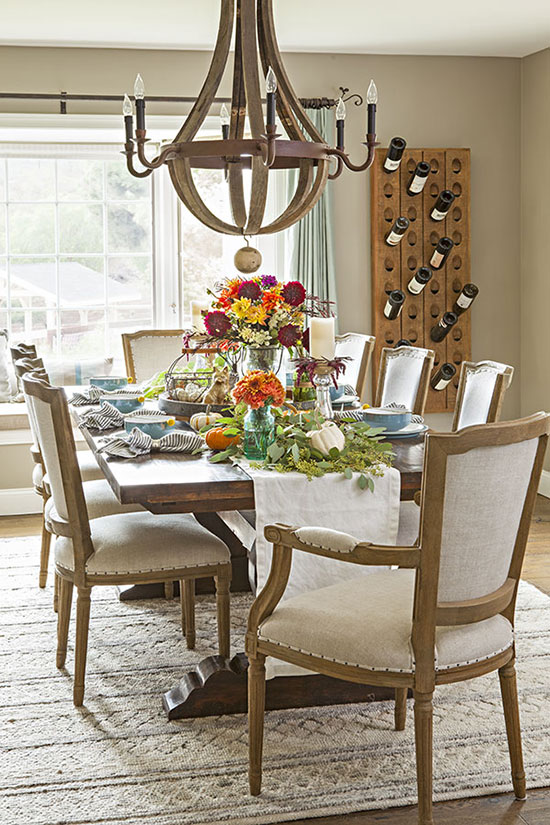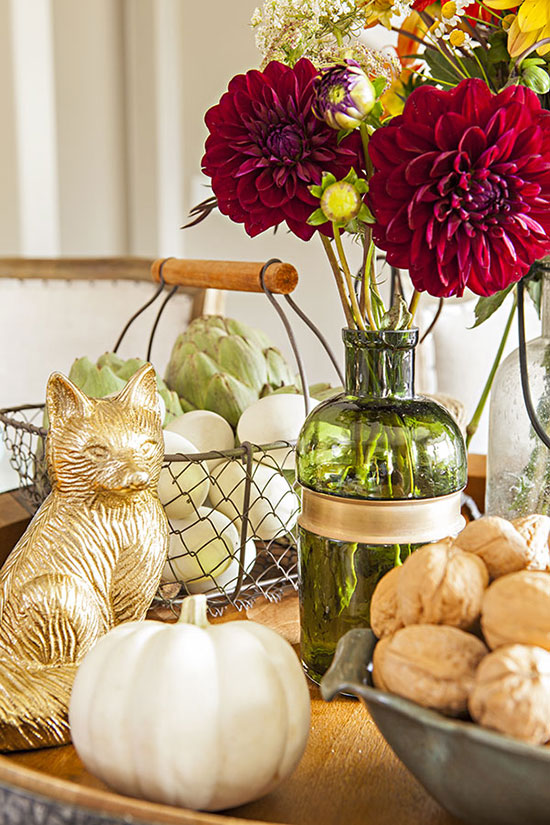 Flower Power
The most eye-catching part of this Thanksgiving table has to be its flower centerpiece. Thanks to the bold color choice and different styles of flora, the arrangement adds an inviting, lively appearance to the table. When deciding what flowers to choose for your own centerpiece, work off of your table's existing color palette. This dining room is painted a warm gray color and its table is made of a neutral, darker wood. With the room in mind, the flora choices of deep maroons, sunny yellows, and vivid oranges contrast well against the room's elements.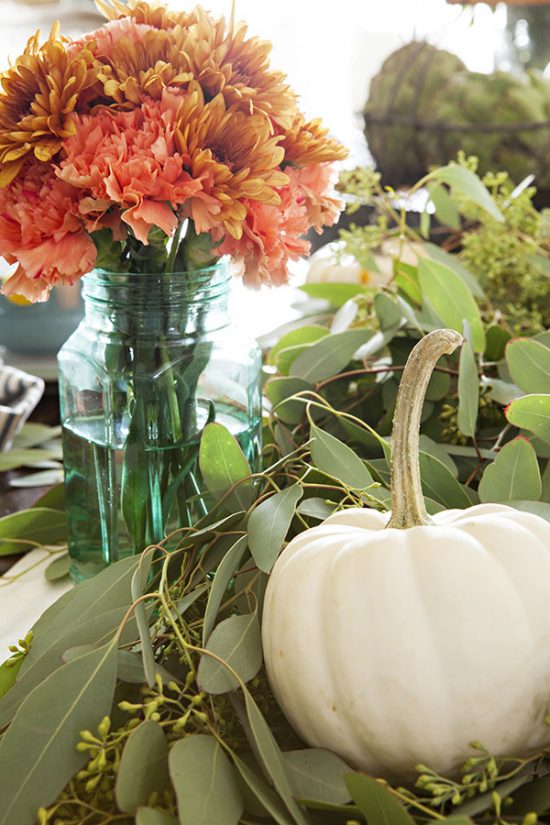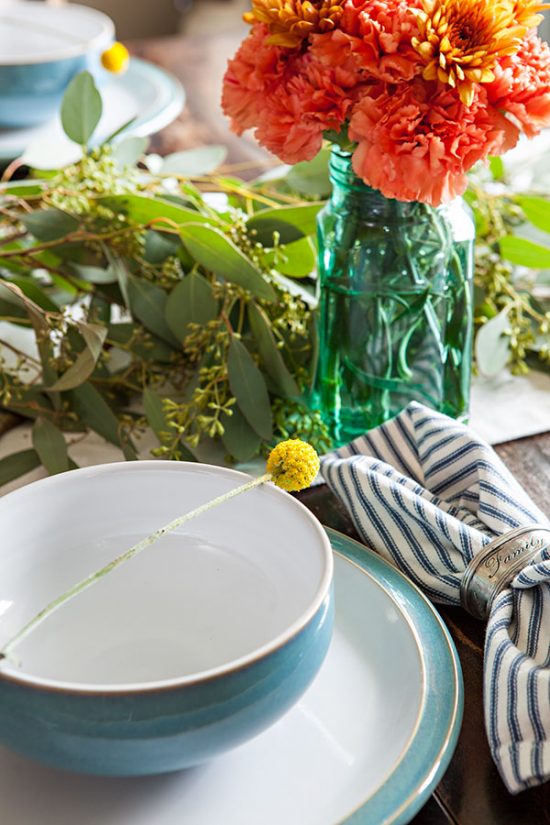 All in the Accents
From this table, there are a variety of accents at work. The use of metal from the dining room chandelier to the wire baskets arranged around the flower centerpiece, plus the addition of gold sprinkled throughout the table adds an element of rustic refinement. Linen is also a subtle accent of this table, the simple runner and striped napkins adding a nostalgic touch. The choice of thick, pottery dishware makes the table feel hardy and oh-so Autumn as you gather around your Thanksgiving table to celebrate.
In the end, take stock of what works for your own dining room and don't be afraid to play with new elements! Be sure to follow us on Instagram and never miss a post.