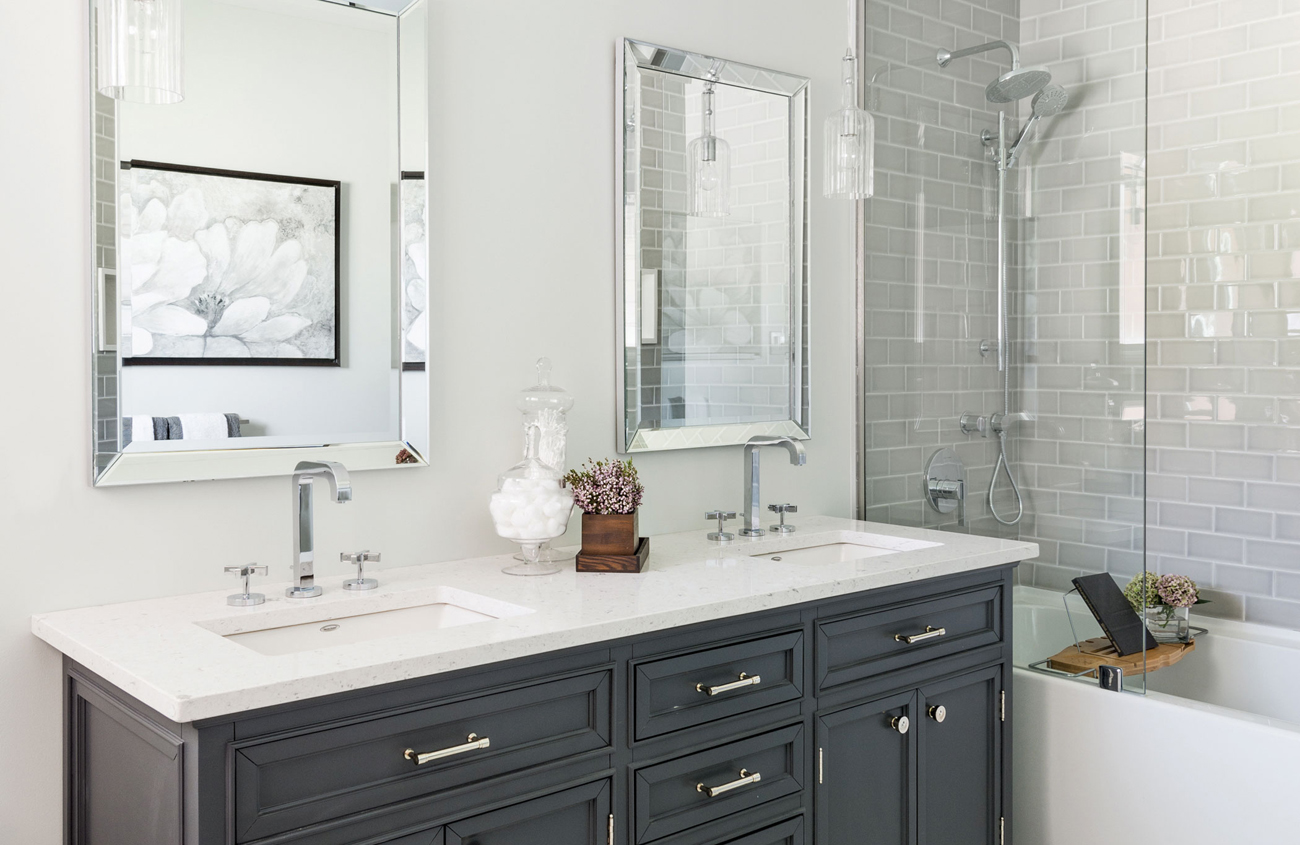 Opposites do attract, and this master bathroom proves it.
Natural elements
interspersed
throughout
enhance the
room's modern,
clean design.
Looking for a minimal look that still has a warm and inviting element? Try mixing simple modern finishes with a few rustic accent. This en-suite master bathroom's clean, white palette and minimalistic decoration definitely focus on that simple clean aesthetic, but the designers were careful to include some rustic elements to unite the space with the rest of the home and create a modern meets rustic look.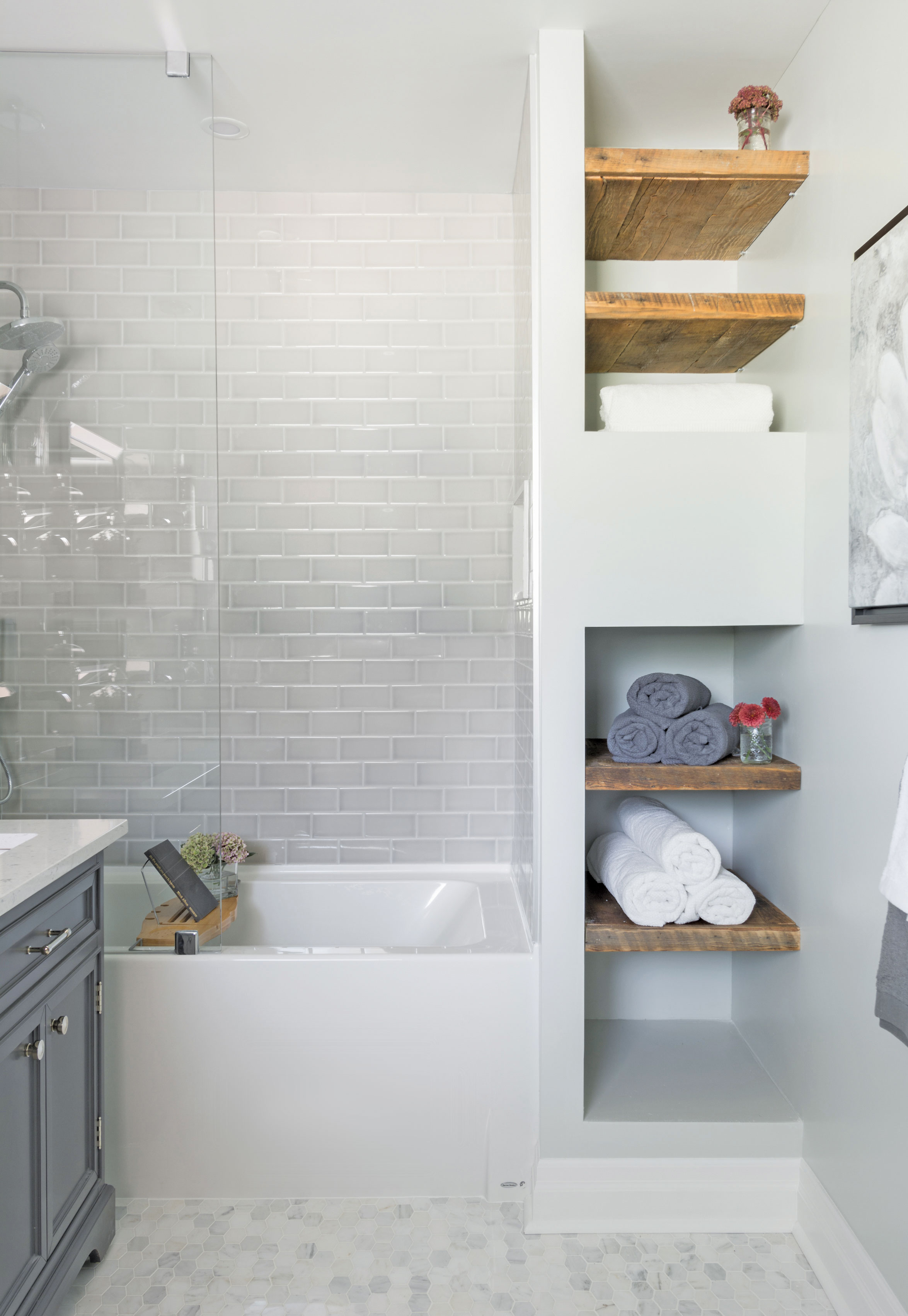 "The main conceptual goals behind the design aimed at combining a fresh take on a rustic theme, with a twist of crisp, eclectic infusion," says Italy Joshua, a designer with Carriage Lane Design-Build Inc.
Where the rest of the home is charmingly cozy and relaxed, the master bath incorporates neutral colors and minimal accessories that add an element of glamour to the home's design. Recessed lighting and modern glass fixtures complement the space without distracting, and the silver-framed mirrors above the vanity and silver hardware add subtle elegance.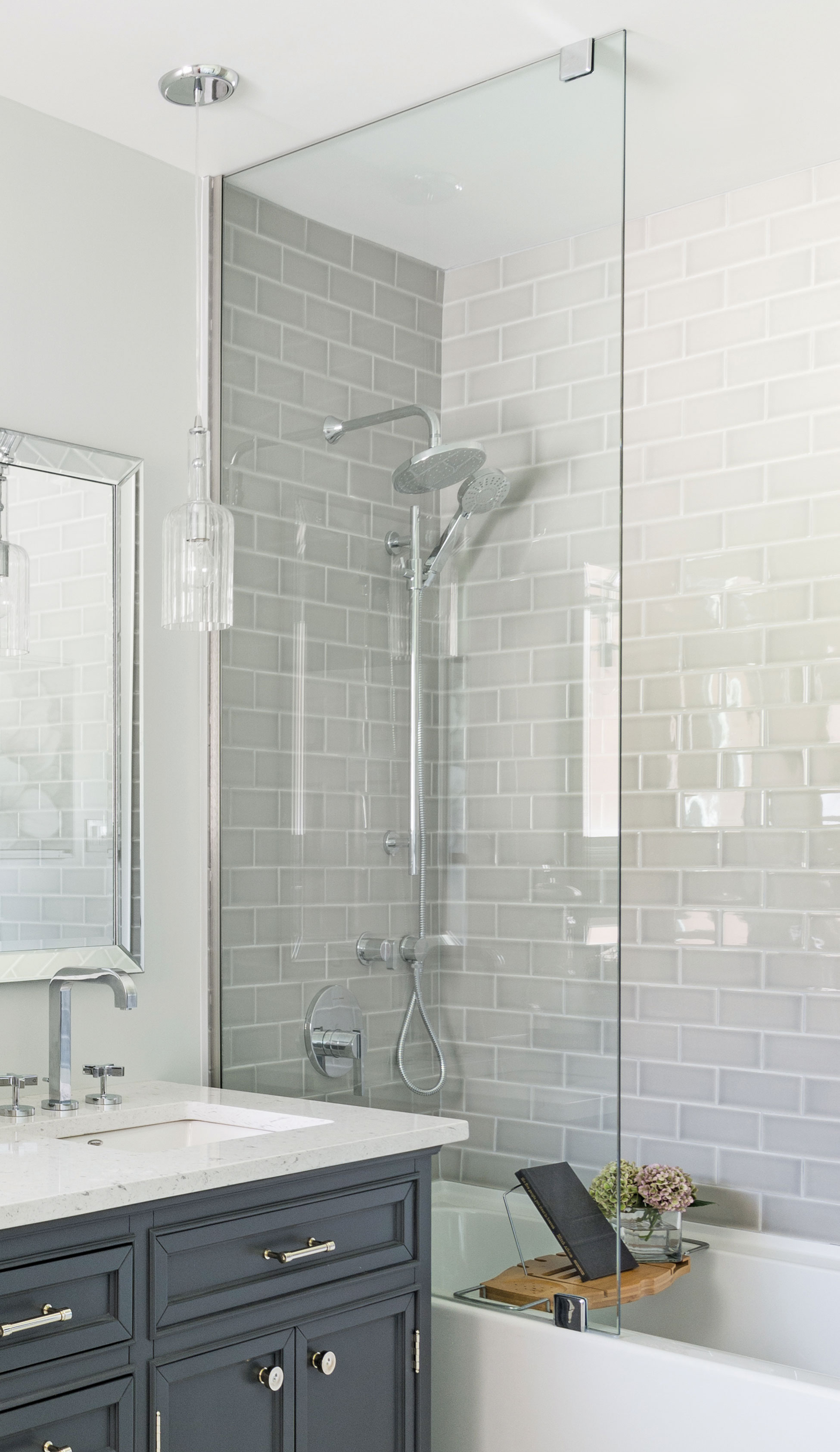 Tucked away in a corner next to the tub, built-in wooden shelving stands as one of the most distinct features in the bathroom.
"The rustic shelves helped infuse some of the vibe from the bedroom into the en-suite, and balance the two spaces," Italy says. A niche for storing hygiene items on the shower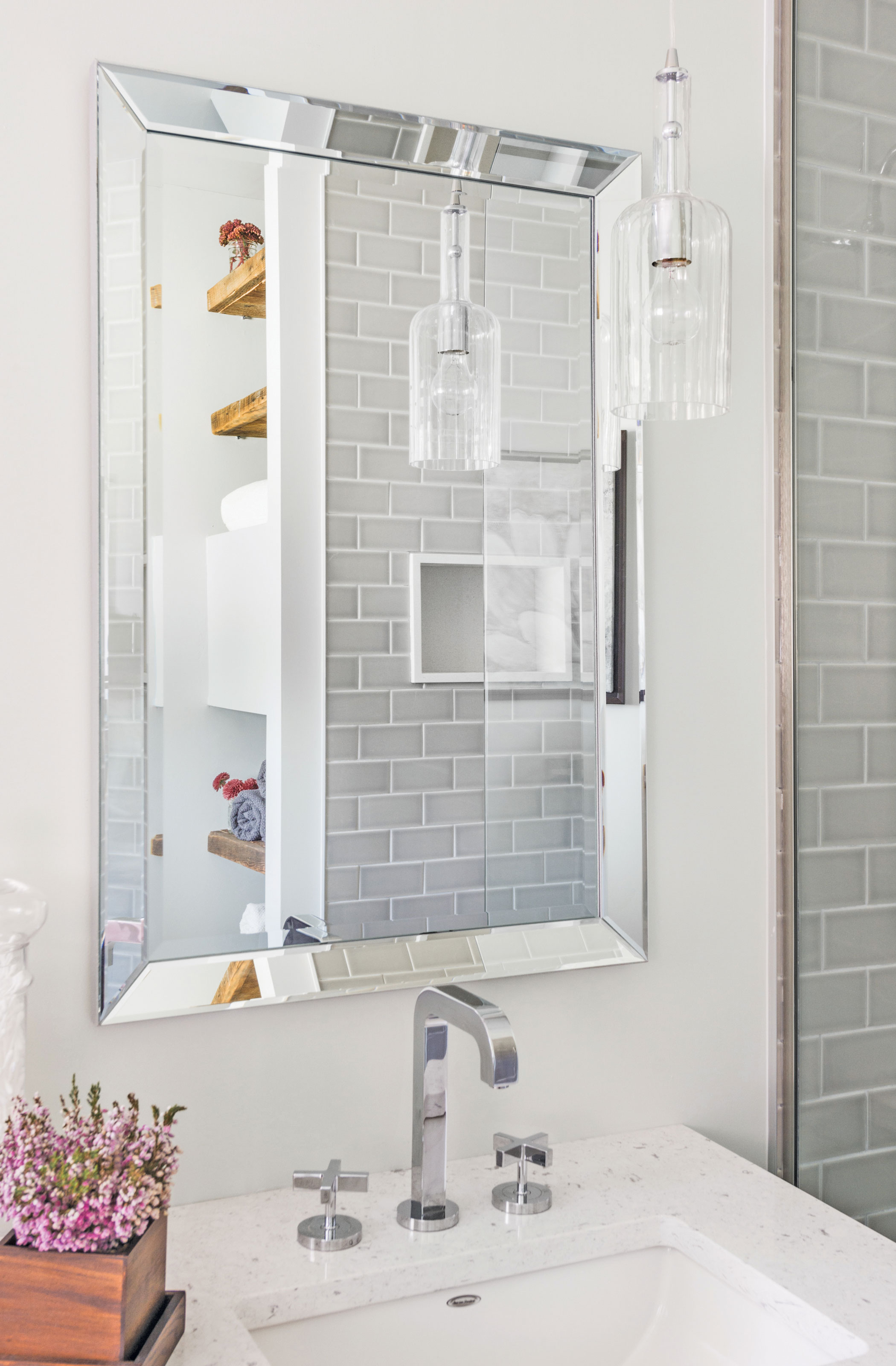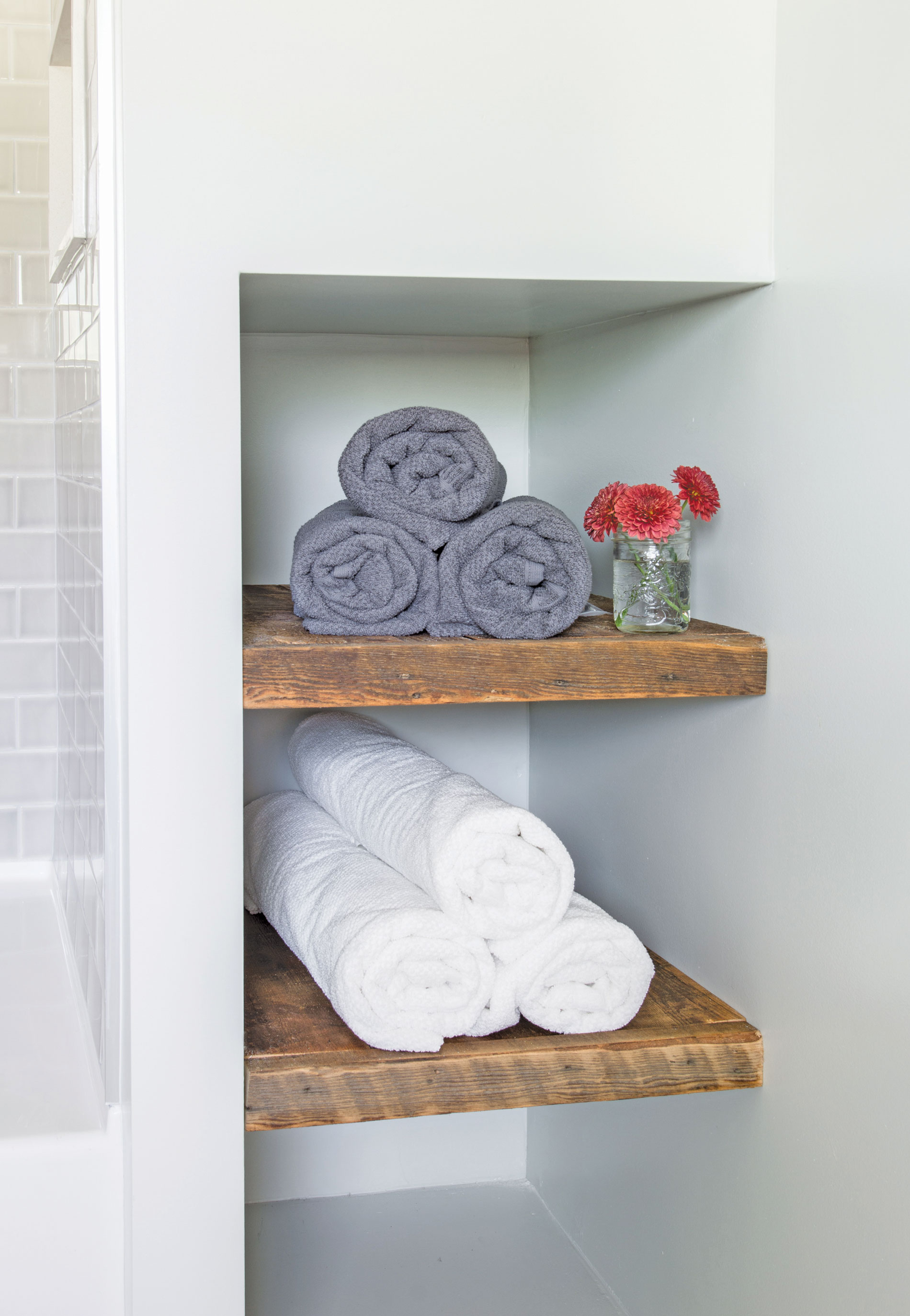 For more information on Italy Joshua of Carriage Lane Design-Build Inc., visit carriagelanedesigns.com