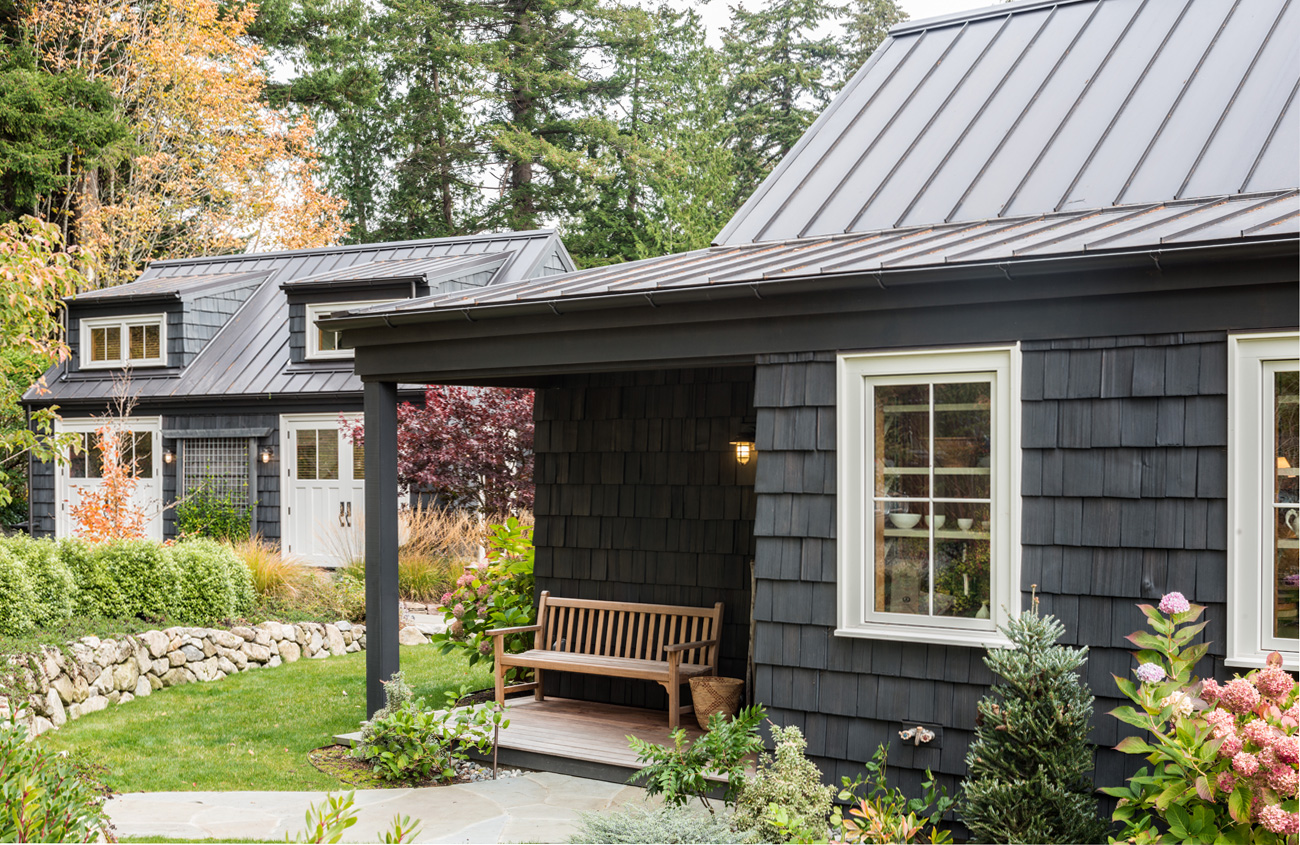 How do you restore the timeless charm of a cottage home that has lost its history? This is the challenge one design team faced when tasked to do a cottage rebuild at the former site of a family's 100-year-old residence on Bainbridge Island, Washington. "When this family's house burned in a tragic fire they lost more than a house," says the team from Seattle-based design studio Hoedemaker Pfeiffer, "they lost a home."
---
Also Read: A Modern Lakeside Dream: A Bathroom Transformed
---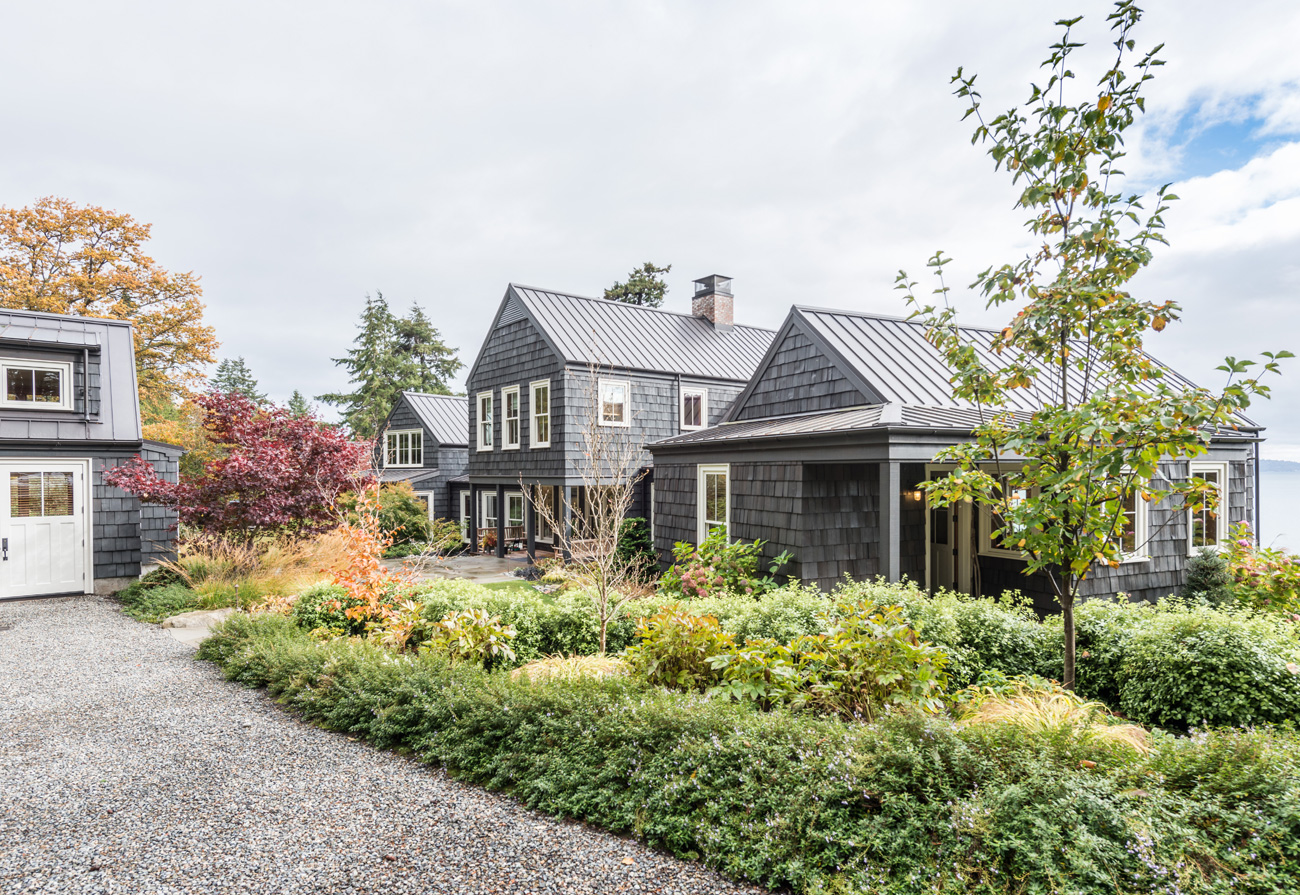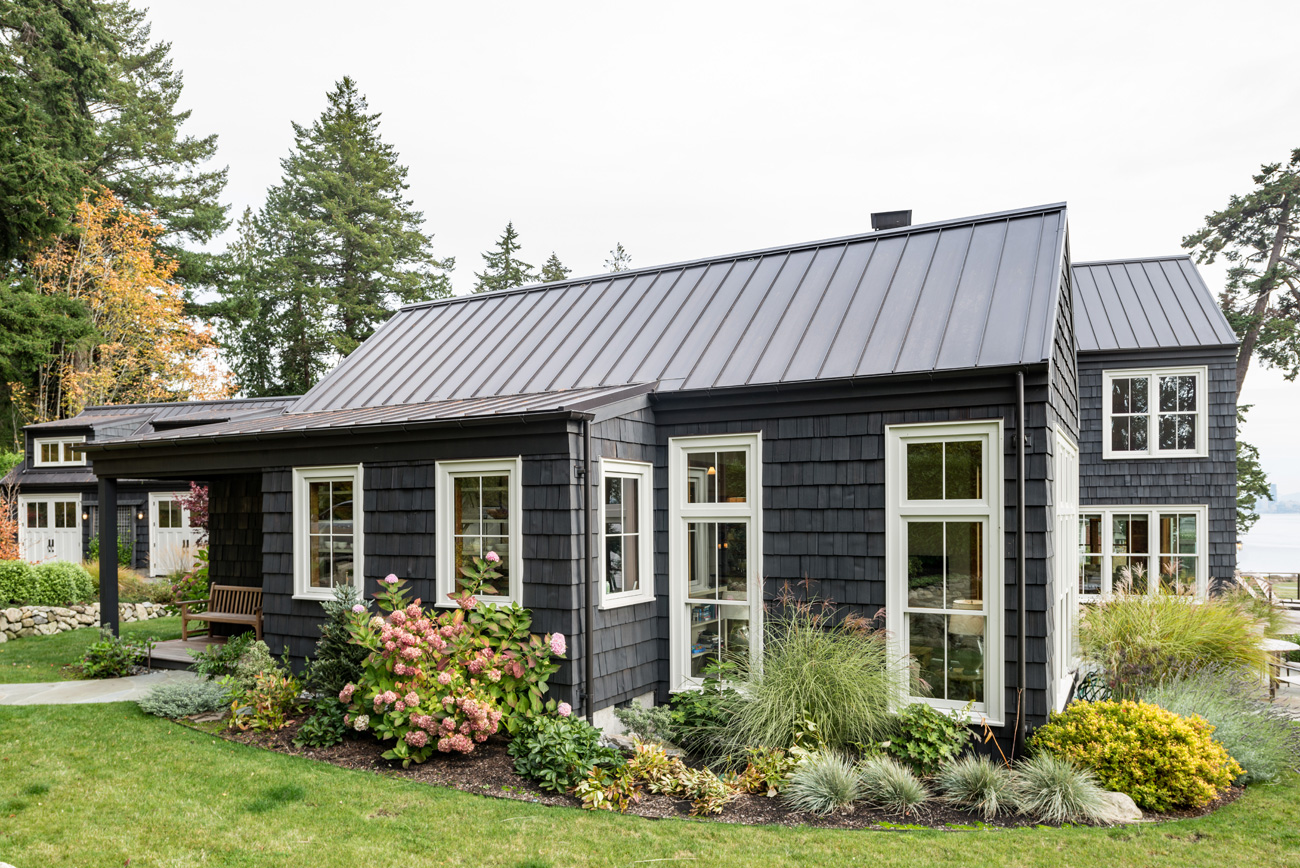 More than simply remodeling, Steve Hoedemaker and Tori Masterson, respectively Partner and Principal at Hoedemaker Pfeiffer, worked together with Virginia Stamey Interior Design to create a completely new structure that evokes "some of the charm and idiosyncrasy of its 100-year-old predecessor while becoming a modern, elegant, new home for the next 100 years."
---
Also Read: Cottage Destination – The Degas House
---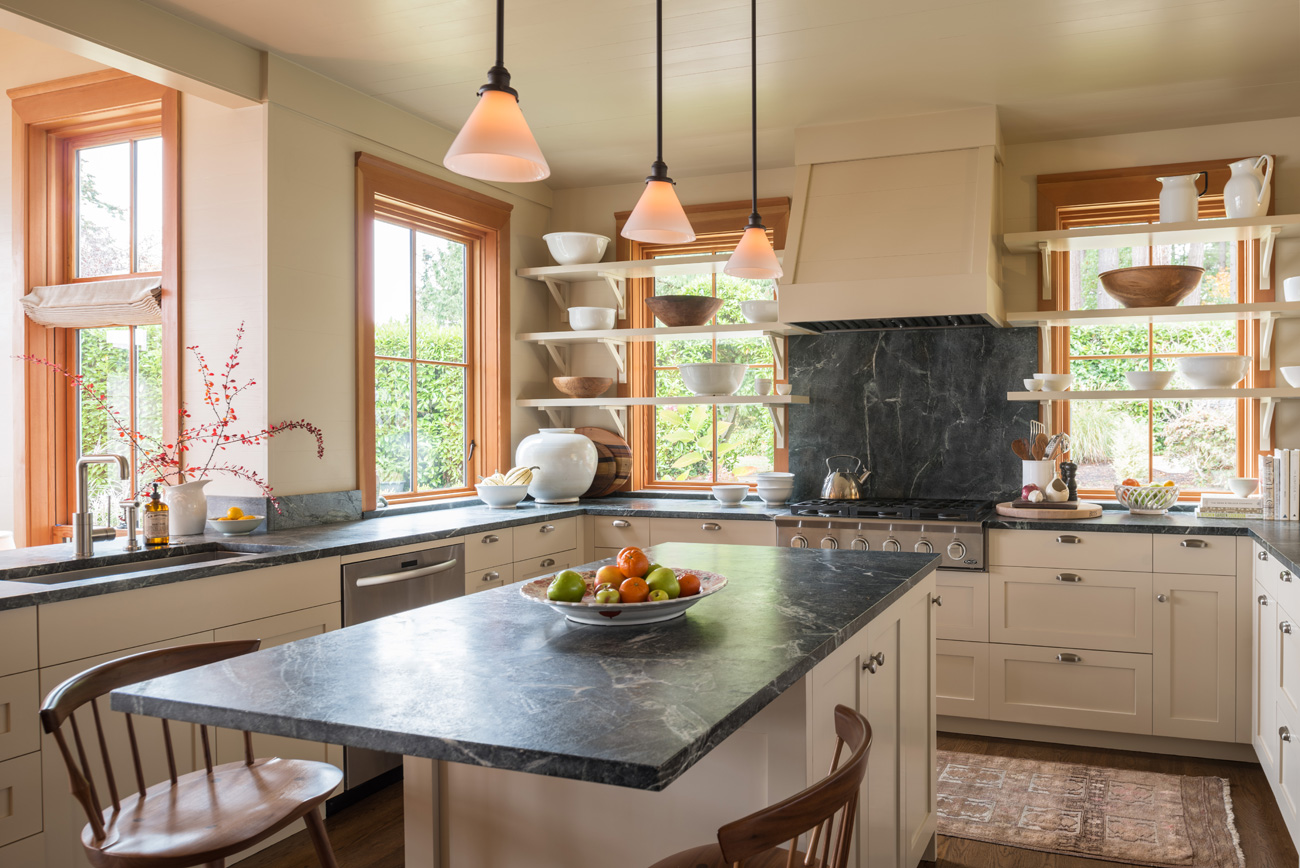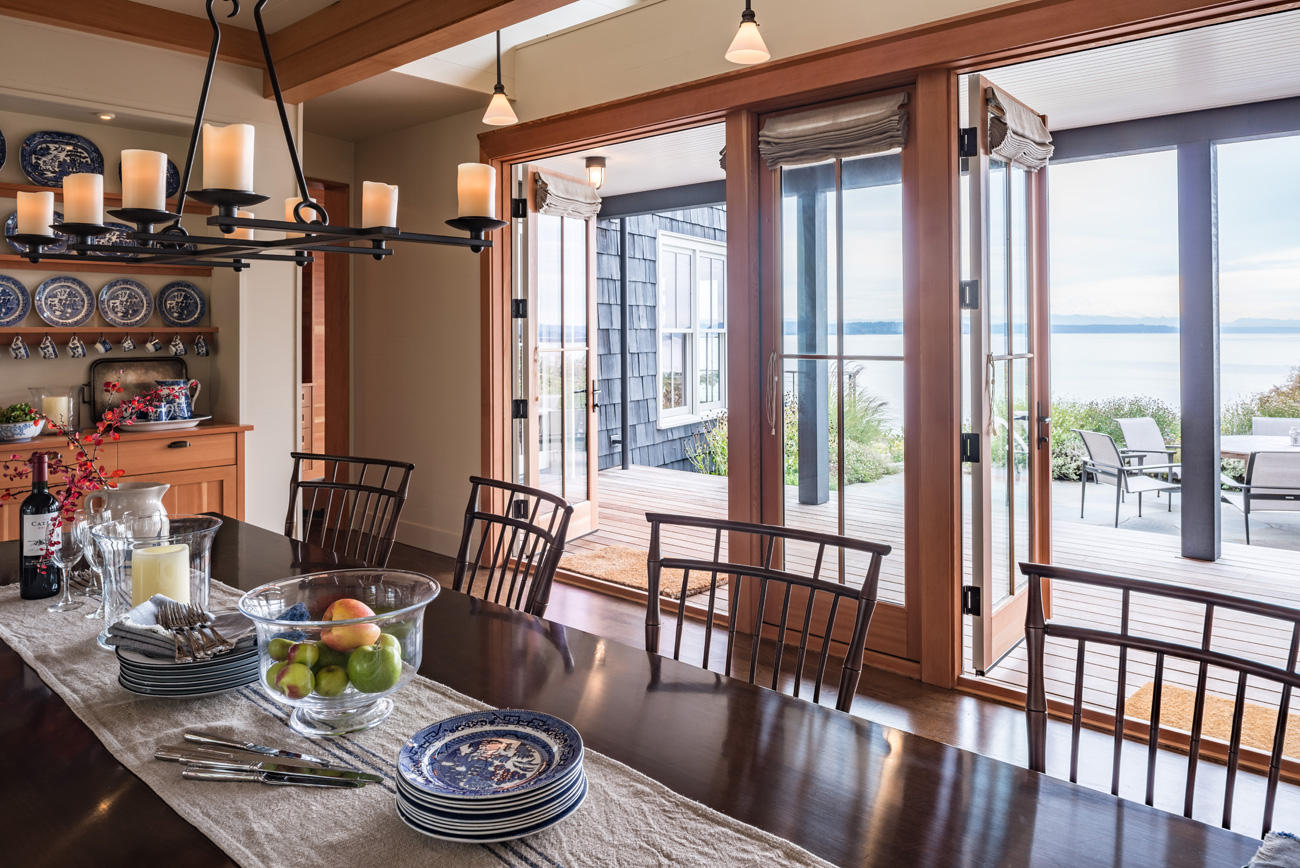 Hoedemaker and Masterson put a major focus on creating a cozy, yet spacious atmosphere when designing the new Bainbridge home. "One of the challenges was to build a home that was large enough to meet the needs of the owners while making it feel and look smaller than it actually was," says the team.
---
Also Read: House Tour – A Seaside Renovation with an Antique Touch
---
To accomplish such a difficult task, Hoedemaker and Masterson built the Bainbridge residence "by breaking up the volumes into a collection of smaller cottages" all connected as one. To further "play with the scale of the building and create the illusion of a smaller building form," the designers say, they then installed "oversized windows and large roof shakes for the siding."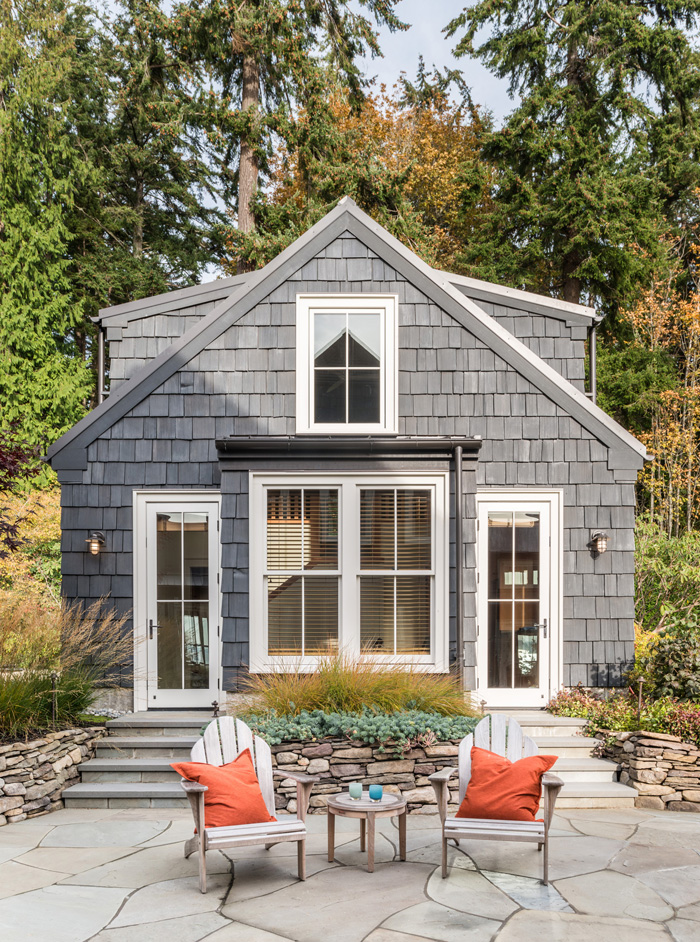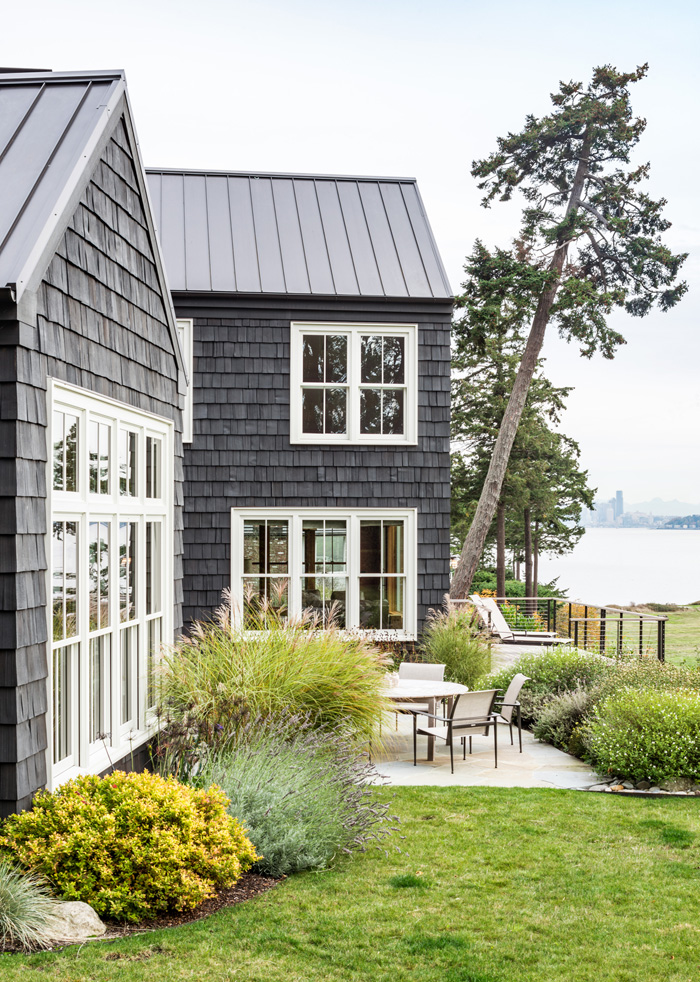 At 5,814 square feet, the Bainbridge home's spacious ambiance is aided by interior fluidity and an abundance of natural light. "Circulation through and around the house is fluid and you can get in and out of most spaces in multiple ways," the team explains, and the house structures "splay out like a fan to capture light and maximize views outward." A further effort to remove restrictions between the interior and exterior spaces makes the inside of the Bainbridge home feel as vast as the nature around it. "On the main floor most rooms connect to the outdoors, either onto a private or shared deck," says the team.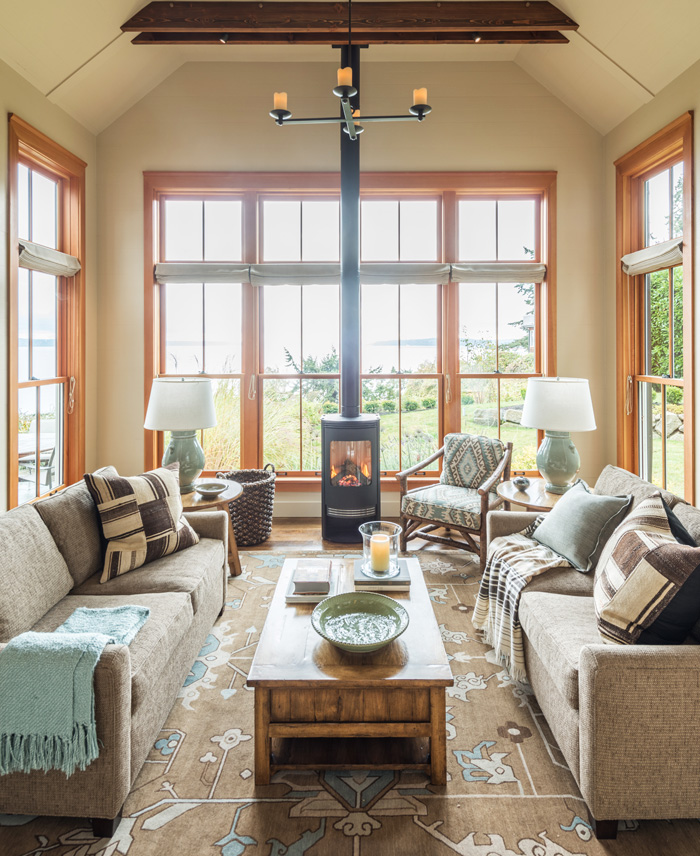 To integrate this house with the "gradual slope" of its natural environment, the designers explain, they made "the interior floor levels adjust with the grade so that each main floor space feels connected to the landscape." Furthermore, Hoedemaker and Masterson recreated a sense of history in the home by utilizing "exposed wood beams" along the ceiling of many interiors to "provide a truth to the structure and mimic older building techniques."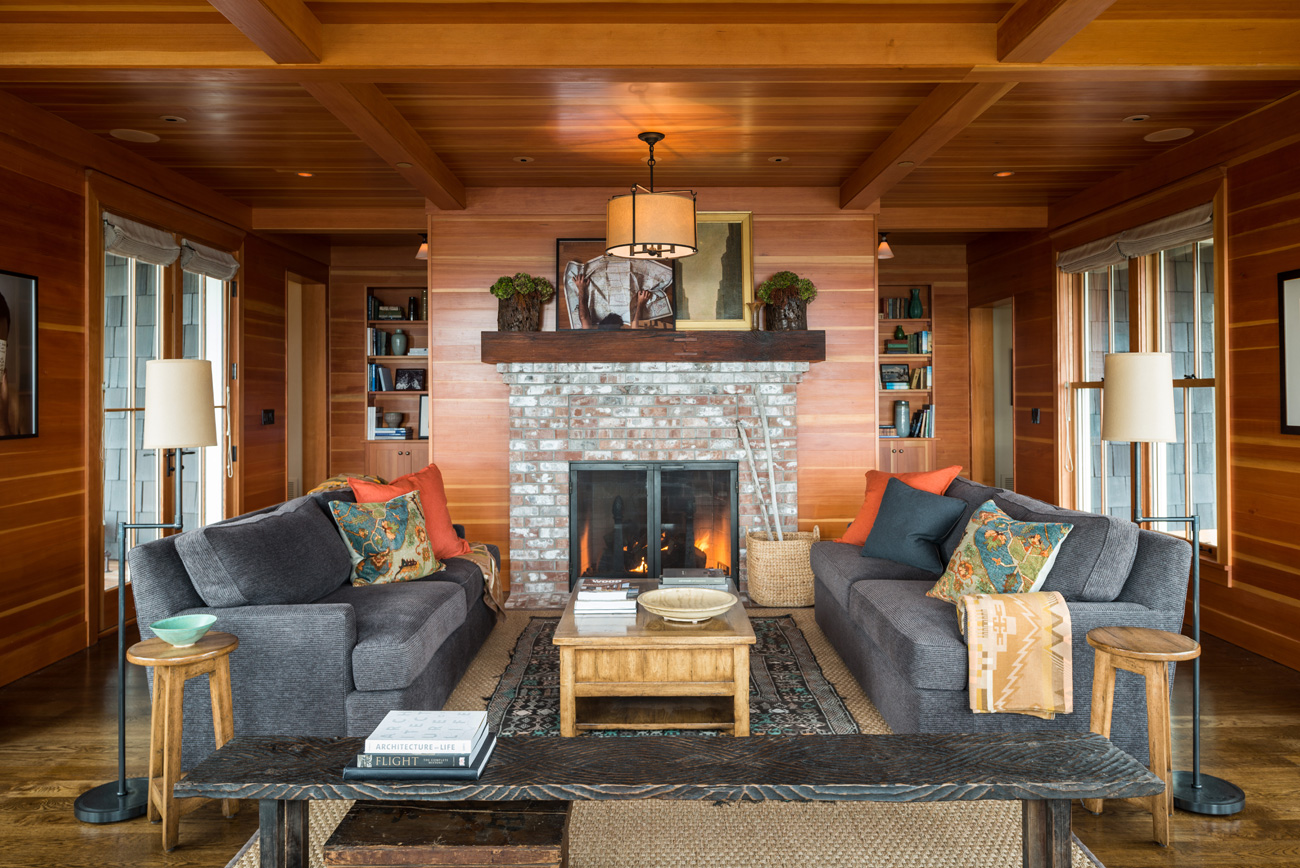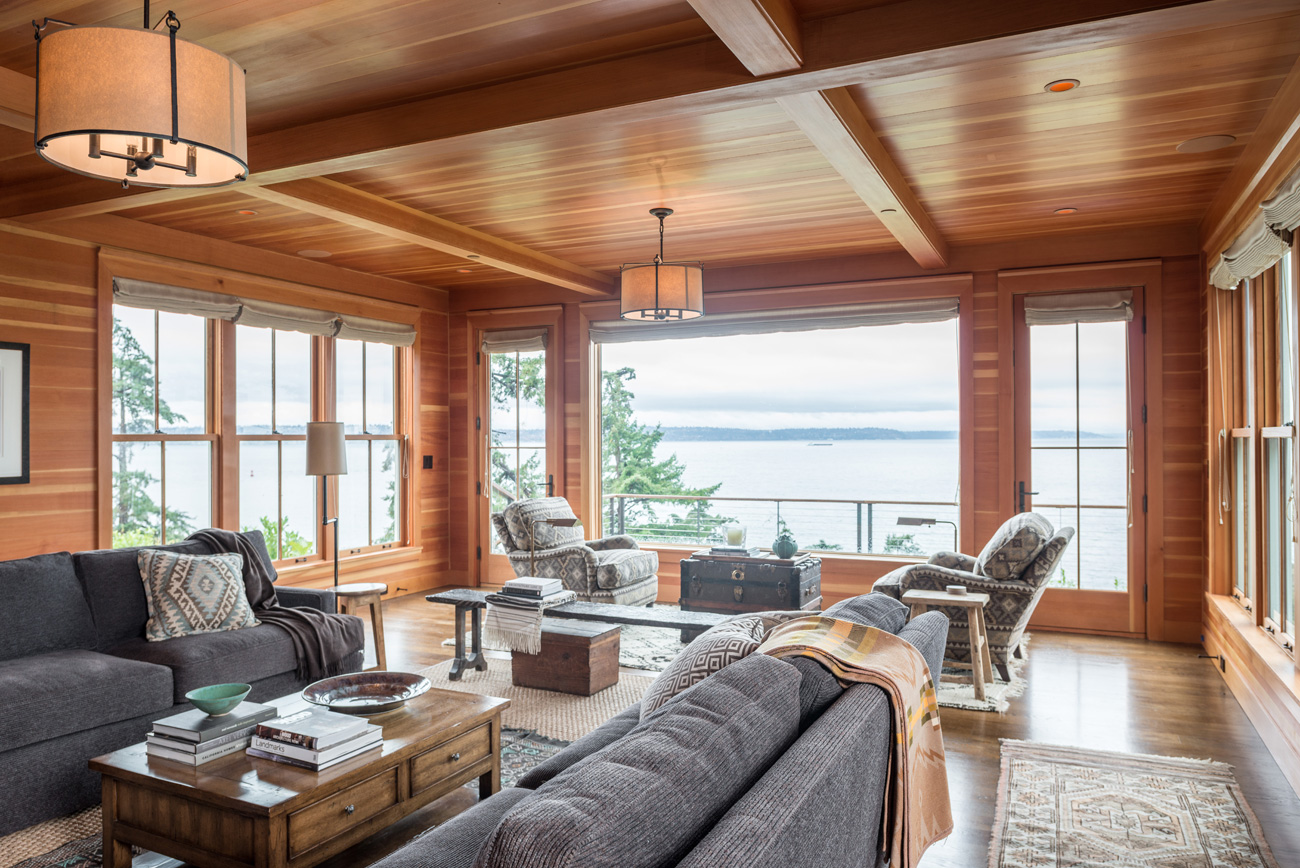 Most importantly, Hoedemaker and Masterson emphasized on giving the new build plenty of character while making sure it fits in with the nature surrounding it. "Our client desired to emulate the previous home and capture both the timeless era of which it was founded and recreate the sensation that the home had been added onto over time to grow with the founding family," says the team. At its core, the new home gracefully restores an essence of natural charm to the Bainbridge residence.