We know, you're barely starting to decorate for Christmas. But thinking ahead to when you'll be packing your decor and holiday supplies back up will actually help you keep your clutter contained, control your seasonal shopping and put you ahead of the game when it's time to take it all down. Here's how to master your holiday storage.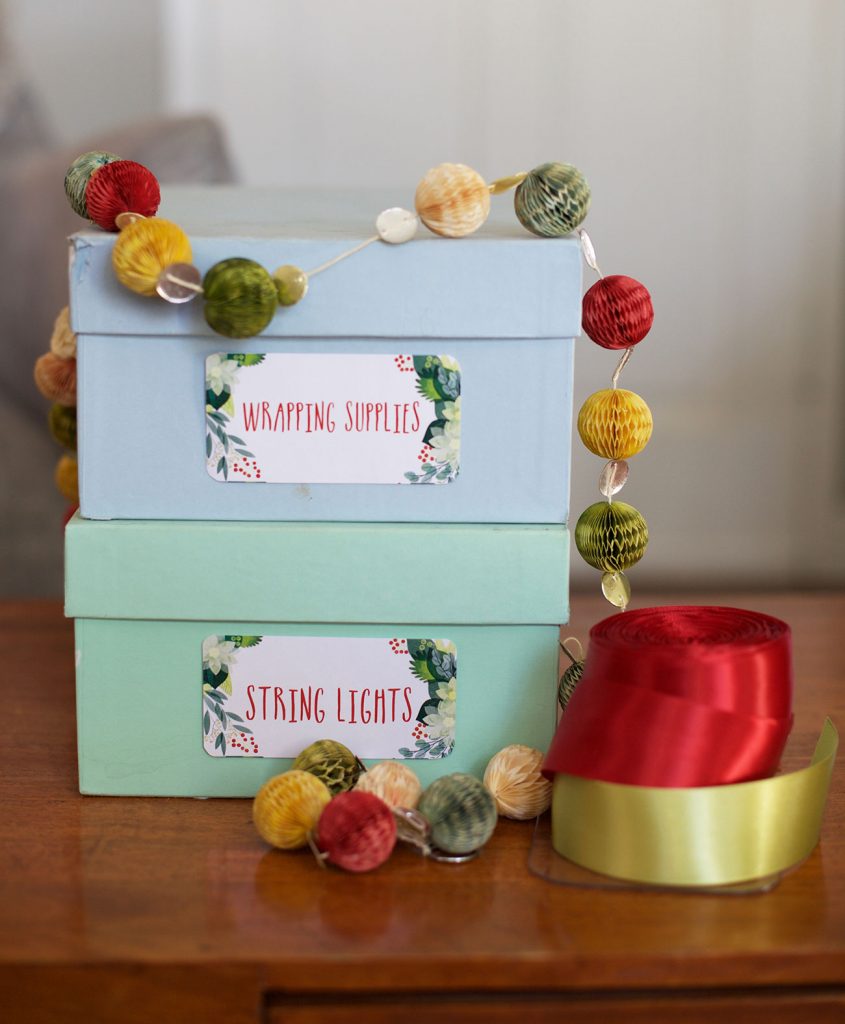 Choose Your Storage Before You Start
Steven Covey, the author of 7 Habits of Highly Effective People says to begin with the end in mind. So if you are creating your Christmas decor collection from scratch it's a great opportunity for you to put parameters around what you'll be buying. Identify the storage system you'll be using (a particular set of plastic bins, or a collection of boxes or even a specific cabinet in the garage). And plan your buying within what will fit in that space.
If you already have a sizable Christmas decor collection, take this as an opportunity to assess what's you've got and edit and shop prudently. And chuck the mismatched and worn out boxes you've been using all these years while you're at it. Investing into a strategic set of holiday storage tools for your Christmas arsenal as mentioned above will re-energize your ability to stay organized.
The key in both these instances, is to stop yourself from buying or keeping more than you can store.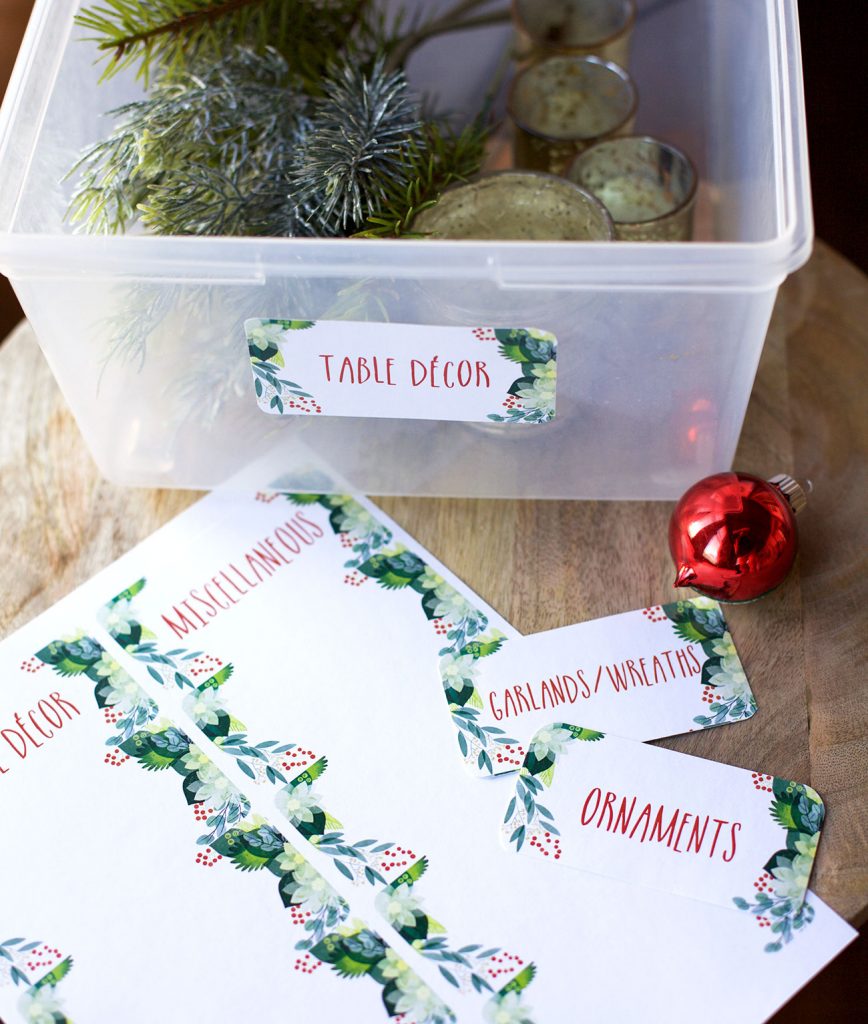 Two Ways to Organize Your Stuff
Label your brand new storage tools right away so you can have eyes on how much space you're working with. There are two ways you should be labeling your boxes. First, by like items (i.e., ornaments, lights, stockings, etc.). Second, by location such as all your tabletop decor in one box, all your Christmas kitchen accents in another and so on. This will help you pack things quickly and effectively when the holidays are over. And in turn decorating again next year will be easier and more seamless, too. Especially if you decorate your house methodically room by room like we describe in day 5.
Want to download a free set of printables just like the ones pictured in this post? Make sure you sign up for our 12 days of Cottage Christmas Newsletters to get access to all our free printables!
Did you miss yesterday's post on Christmas card etiquette? Click here to get caught up. Then check out the checklist below to see everything we covered and what's to come.

Of course, don't forget to follow us on Instagram, Facebook and Pinterest to get your daily dose of cottage inspiration!